Brother is an office supply, computer peripheral and printer company that has been in business for over 50 years. With all of their success, they've developed top of the line printers, label machines and industrial sewing machines, among other business-related products, and even have their own professional Cloud service.
With dozens of all-in-one/multi-functional printers in their product line, they have a lot of expertise when it comes to serving both home businesses and large work-groups and offices. They seem to fully understand the expenses and challenges that go along with running a business.
As one of their latest releases, they've created an affordable, durable, well-rounded all-in-one printer designed for fantastic performance – the Brother MFCL5800DW.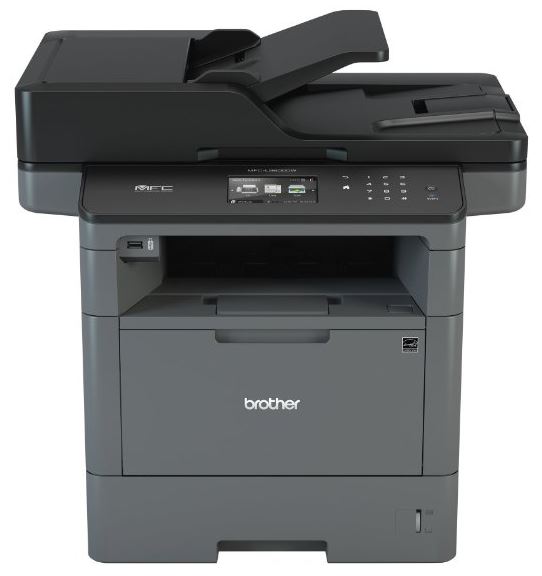 It's an economic printer, scanner, copy and fax machine with a bunch of easy to use features. Designed for fast, efficient use among large and medium sized offices, it can get the job done quickly, and allow everyone to work together smoothly.
It also gives you the freedom to print high quality images in a variety of formats, including envelopes and letters up to legal size. With a huge capacity of 1,340 sheets, there's an array of features for greater use between peer groups.
Network Access and Security
You cannot overlook security – that's the truth. For organizational purpose, it isn't effective to have outside groups given access to irrelevant documents, and it can be even more important to keep documents and printer use safe.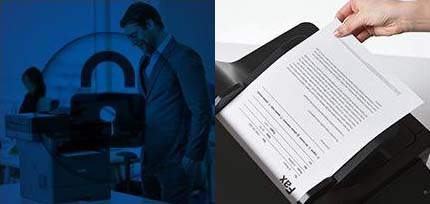 The need for protecting and organizing access among peer groups is provided for with a host of advanced security features, including Secure Function Lock, LDAP, SSL/TLS and Active Directory – all designed to keep your printer more secure.
Everyone on your team can access the printer with its integrated 802.11b/g/n wireless capabilities, as well as through Ethernet connection. You can also print and scan using your smart phone or other mobile device.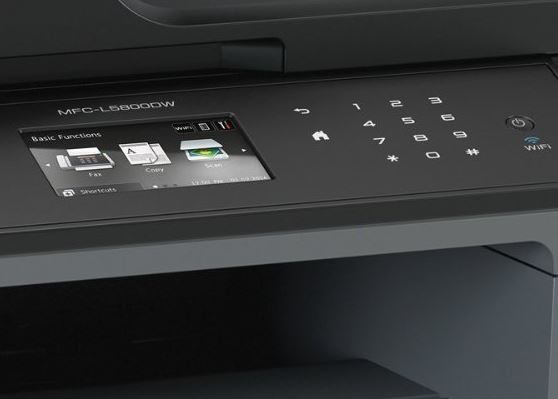 Passwords can simply be set up for the appropriate people, while making operations much smoother with greater accessibility as well. This is one area that many offices have trouble with, because it can be a very technical procedure to give access with both Ethernet and WiFi. Brother has simplified this process with simple touchscreen commands and the latest high wireless speeds.
Economic Output and Paper Handling
Everyone on your team likely understands how time-consuming and expensive it can be to give access to an all-in-one printer for an entire office. What's more, is relying on just one printer to cut costs, and still provide high quantity output.
The Brother 5800DW offers some advantages in this area, which help cut down maintenance time and allow everyone to print, scan, copy and fax from one machine.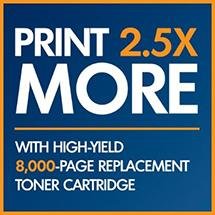 It's able to print approximately 8,000 pages without having to replace the cartridge, which will save overall costs, and the time it takes to get a replacement. Since you're avoiding color ink, it's easy to know when you're running low and require a replacement.
Optionally, it will also print on both sides of a page, making this automatic feature a great way to reduce paper use. There is also an option to copy and fax dual sided documents from single sided originals, to make the process more hands-free and fast.
The paper capacity and ease of use are accommodated by high capacity paper trays and an automatic document feeder capable of copying and faxing up to 70 pages at a time. This feature also works with sheets of legal document size.
Each paper tray has an adjustable capacity of up to 250 sheets of paper, and the multi-purpose trays can carry up to 50 sheets. Additionally, you can combine multiple paper trays, sold separately, and program your printer to use up to 1,340 sheets in total.
High Performance Printing, Copying, Scanning and Faxing
Running an office with a single printer can be daunting when multiple users need access it at the same time. Although it may not happen often, it can really slow things down when it does. This is another important area that will determine how well an all-in-one printer can serve your business.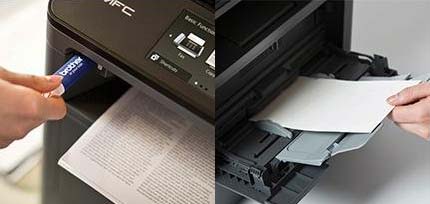 The Brother 5800DW offers print and copy speeds of up to 42 pages every minute, which is an impressive high speed for even the busiest medium-sized offices.
It also has an exceptional scanning speed with updated features. You can scan documents at 28 impressions per minute, and also save them to multiple places at the same time. The variety of destinations you can save to include email, SFTP, USB devices, SharePoint, Cloud and/or network folders.
Versatile Touchscreen Display
This is one aspect that's often overlooked, until the frustrations and limitations of a low quality touch screen display becomes a hassle.
Typically, printer menus are easy for getting your system set up and accessing basic functions, but you still have to sift through tedious menu screens and complicated button overlays. The Brother 5800DW's menu screen has a much higher standard than that.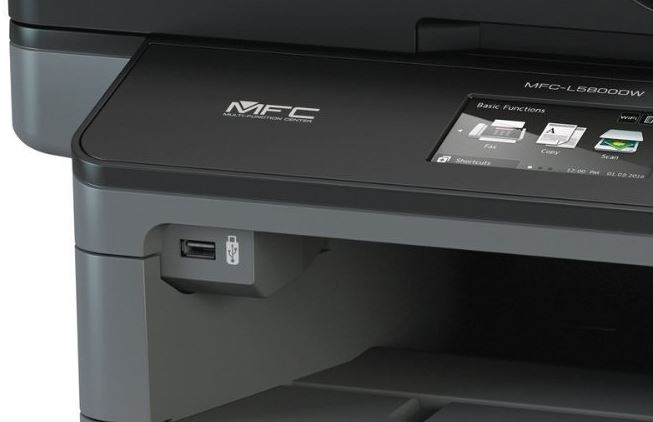 For starters, the screen is 3.7 inches, providing a decent amount of space for displays. It's also touch screen, which is much simpler than multiple push buttons. Another handy feature is that you can create up to 48 shortcuts to immediately go right to a commonly used destination from the home screen.
You can also use the touchscreen menu to copy documents in effective business Cloud services, such as Evernote, Dropbox, Google Drive and OneNote, which means greater ease of use and productivity.
Quality Assurance and Customer Support
In many ways, quality has gone out the window when it comes to most electronics or giant computer companies. How often have you been to a store to look at an expensive flat screen television, and found out that there's no guarantee that it will work as promised?
The MFCL5800DW Business Laser All-in-One is guaranteed by Brother to work as promised, under warranty, for an entire year. You also have access to continued customer support via phone calls, for as long as you own it. They also have a web based consulting service called OmniJoin to further answer any technical questions that may arise. Additionally, Brother always seems to stay on top of their software as well, to keep your printer up to date and secure.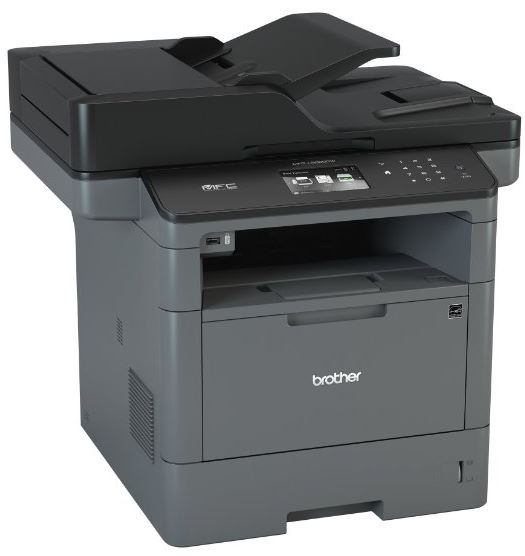 In Conclusion
Brother has put a lot of functionality and simplicity into this all-in-one printer. It's designed to be a low cost, quality option that can serve an entire office sufficiently, with fast printing, scanning, copying and faxing, with high capacity toner cartridges.
The additional, adjustable paper and multi-purpose trays aren't included, however they're also low cost, allowing you to choose your own based on the size of your office. In any case, you still always have access to printing, copying, scanning and faxing legal sized documents without the additional trays.
The Brother MFCL5800DW Business Laser All-in-One offers great simplicity of use, as most technology tends to become more connected and complex. Your employees and colleagues will have quick access to each of the many functions that they use on a daily basis, with its 3.7 inch touch screen display and custom home screen quick functions.
It's also compatible with the most effective business services, including Cloud and mobile printing and scanning services. Simply plugging a USB and using it for each of the all-in-one printer's capabilities is provided for as well.
It works where it matters most, which is reliable printing for large groups of people, and overhead savings for your office. Overall, we're quite impressed and wouldn't hesitate to recommend it to anyone looking for a new, reliable, fully-functional all-in-one.