The Canary All-in-One Home Security Device offers a totally new approach to home security monitoring. This smart gadget is designed to take care of your safety and even you and your family's health. Apart from streaming real-life audio and video from your home, Canary takes care of the environment, keeping an eye on your indoor air temperature and humidity levels at all times. This functional and affordable device keeps you in touch by sending notifications to your smartphone the second something goes wrong.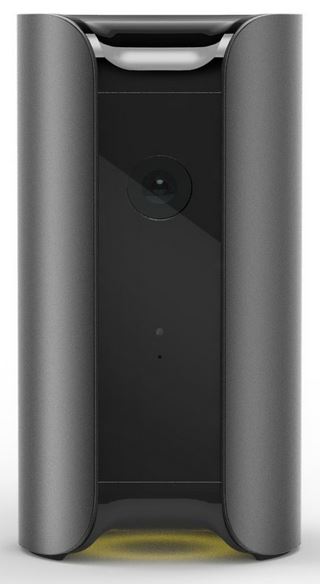 Available for a reasonable $250, Canary introduces a totally new way of managing your house, taking care of your domestic environment, and protecting your home from intrusion.
One of the most important benefits that the Canary Home Security Device can offer is quick and easy installation. It won't take you longer than a couple of minutes to setup the device and pair it with your smartphone. Plus, no contracts, installation fees, or video monitoring packages are required. Everything is simple – you plug in the device, connect it to the Internet, download a dedicated iPhone or Android app – and you're good to go!
Canary will require a relatively new smartphone, running on iOS7 and later or Android 4.0 and later. Unfortunately, this home security gadget cannot work with Windows Phones and Blackberry devices. That's a pity, but not exactly a surprise – most smart gadgets are designed for Apple and Android users exclusively. Hopefully, a Windows compatible version will appear soon.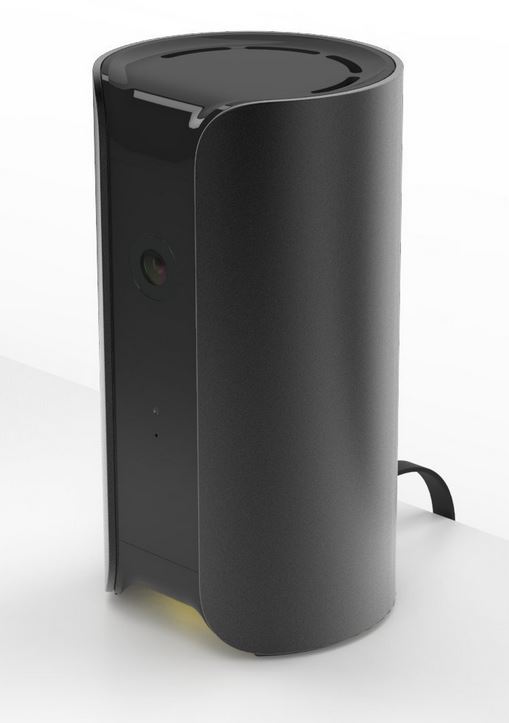 After your setup is complete, you can enjoy the full benefits of monitoring your house 24/7 – even when you're away from home. Great – this little smart device will finally give people a chance to find out what their pets are actually doing when no one is watching.
Smart Canary cameras are equipped with motion detectors that analyze your environment and send you alerts in case something goes wrong. The high definition 1080 camera introduces a new approach to home security. Unlike the majority of monitoring systems that are installed outside, next to doors and windows, Canary should be located inside the house.
The 147-dergree lens has a much wider angle in comparison to less 'smart' monitoring devices, which allows Canary to send timely updates on any unusual or suspicious activity in your home. This home security system is also equipped with a night vision feature, which makes it possible to closely monitor your premises, even in complete darkness.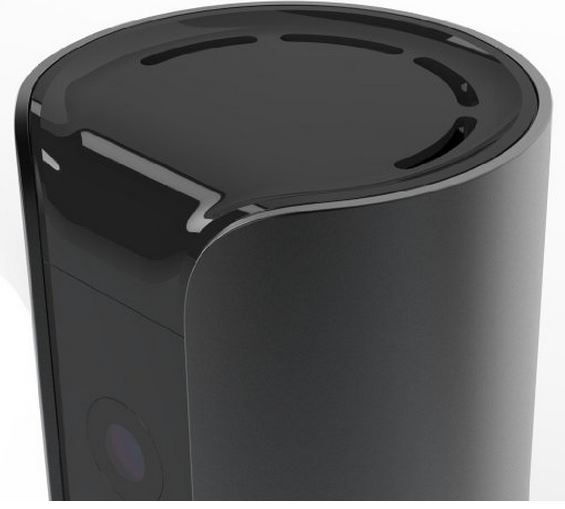 Canary transmits data over Wi-Fi, which is easy to install and safely secure through your encrypted network. It features a system of easy control option that give you a chance to quickly react in case something requires your attention. Note, however, that Canary is compatible with 2.4 GHz Wi-Fi devices only and requires at least 1Mbps bandwidth. Yet, this should not be a problem, as most routers (unless they are ancient) meet these simple requirements.
As you can see, Canary has taken great care of home security; yet, it has some other features to offer. It can also track the humidity and temperature levels in your dwelling. The idea behind this concept is to create a healthy living environment in your home. With the help of its smart and amazingly precise sensors, Canary identifies the conditions that may cause mold growth, sleeping disorders, respiratory health problems, and others.
Canary features some other great perks, making your overall 'collaboration' with the gadget more enjoyable. For instance, you will not have to manually switch the alarm on and off. Being a smart gadget, the device takes some time to analyze 'normal' activity in your home to create a baseline of analytics. It senses when you leave or come back and changes the modes automatically to what's best.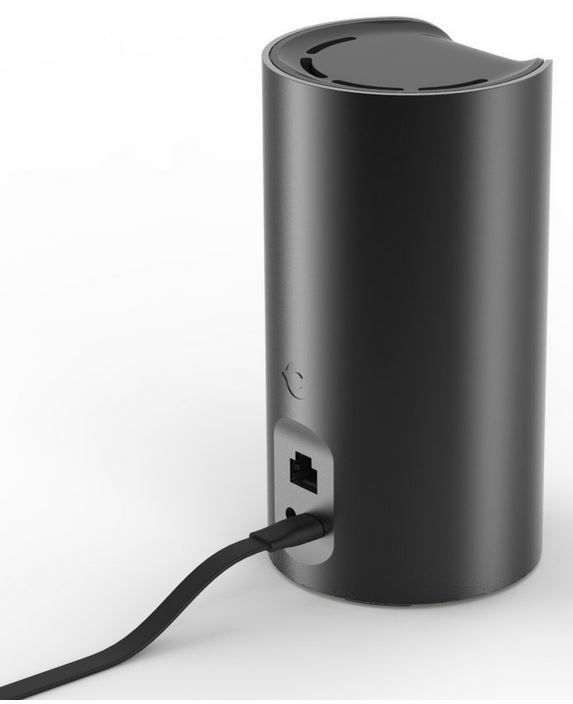 To ensure greater functionality, make sure that each of your family members has the Canary app installed. This way, you can count on a full featured, bug-free user experience.
In addition, the Canary Home Security Device has a 'back up contact' feature. If you're afraid of missing some important notifications, just assign one of closest friends, family members, or trusted neighbors as a back up contact. This way, the notification will be redirected to this person any time you fail to react. This could be a truly great feature for those who are travelling a lot and don't always have access to a phone.
Canary is equipped with an accelerometer, which sends you a notification any time it's knocked down. One may think that this could be a problem for pet owners, but it isn't. It'll go on monitoring, so you'll know if it's a cat or a burglar.
To top it off, Canary is available in three attractive colors (black, white, and silver) that match the decor of any home interior. Plus, it's built in a compact fashion so it'll never get in the way or become an eyesore.
Pros
Compact dimensions
Unobtrusive design
147 degree wide angle camera
Night vision system
Analyzes pet movements
Smart security monitoring
Controls air and humidity levels
Sends intelligent notifications to your smartphone
90 dB siren
Easy to install
No installation or support contracts required
Quality audio recording
Affordable price
Cons
Limited connectivity options
Supports only 2.4 GHz Wi-Fi devices
Requires at least 1Mbps Wi-Fi bandwidth
Requires iPhone 4S or later
Requires Android 4.0 or higher
Not compatible with Windows Phone or Blackberry
Audio and video data is stored for a limited time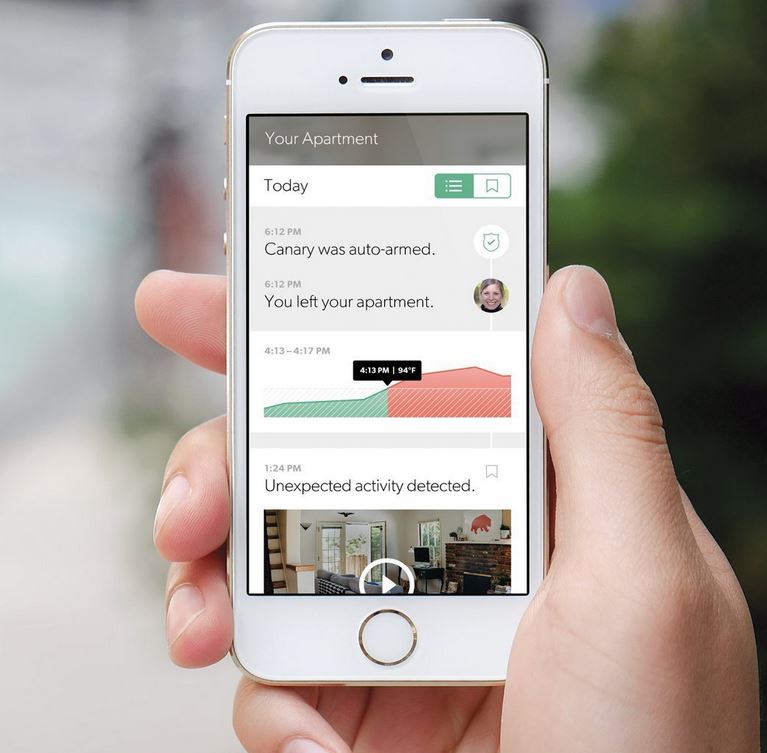 Final Thoughts
If you're looking for smart and affordable solutions that ensure maximum home protection, Canary can surely be a functional and solid investment. This smart monitor not only protect your home from intrusions, it also monitors air humidity and temperature, thus creating a comfortable, safe, and healthy environment at all times. It comes at a very reasonable price. The Canary All-in-One Home Security Device costs around $250 – it's a great price for the peace of mind and valuable security it offers.
Meet Derek, "TechGuru," a 34-year-old technology enthusiast with a deep passion for tech innovations. With extensive experience, he specializes in gaming hardware and software, and has expertise in gadgets, custom PCs, and audio.
Besides writing about tech and reviewing new products, Derek enjoys traveling, hiking, and photography. Committed to keeping up with the latest industry trends, he aims to guide readers in making informed tech decisions.