Soundpeats has done it again, they've released another excellent set of earbud headphones that are packed full of an array of attractive features. They've been gaining popularity since their recent release last month. We had the opportunity to test them out for ourselves, and let us tell you – we're impressed! At first glance, they look like your typical fancy set of earbuds, but they offer much more than just style. The functionality is superb, and their ability to use the latest Bluetooth 4.0 technology makes them work incredibly well considering that they're completely wireless.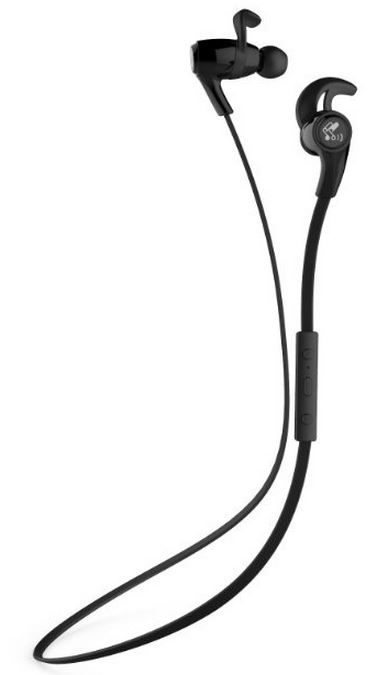 Note: At no extra cost to you, we may earn a commission for purchases using our links. Learn more.
For the Active Lifestyle
The Soundpeats Q8 Aptx Wireless Sport Earbuds are built with the active lifestyle in mind. They're designed to pair well with just about any sport you can think of – from running, cycling, jogging, tennis, basketball, etc. With a snug and secure fit, and a stylish in-ear design, you won't have to worry about them falling out or becoming uncomfortable at any time. The unique shape and contour of the design works well to fit well in all ears. Included are a set of three different ear gels that cater to anyone's ear type. They work to stabilize the earbuds so you're always guaranteed a perfect fit.
These unique earbud headphones work without the annoyance of cables connecting to your music or listening device. Operating using the latest Bluetooth 4.0 technology, they can pair with just about any device, as long as Bluetooth is properly enabled. Connecting to your iPhone, Android, Tablet, or MP3 player is always super easy when pairing with this kind of technology – no previous experience required.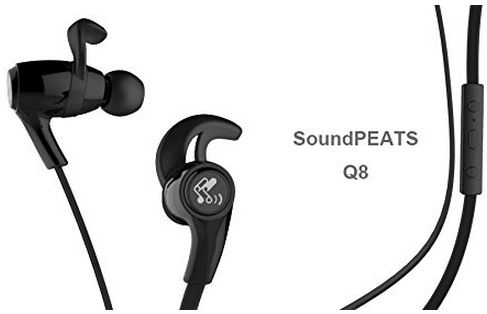 Long Lasting Battery
With a full charge, you can expect around 6 hours of continuous listening or talk time using these headphones. Additionally, 200 hours of standby time is a real possibility if you aren't using them non-stop. The internal battery never needs to be changed, it should be adequate for several years to come with thousands of charges. When using it with your iOS or Android device, you'll be able to check the exact battery level to see just how much listening and talk time you have left before you need to charge it up. Soundpeats was smart to add an auto-turn off feature that works well to save the battery life while not in use. If you don't use them for roughly 10 minutes, they'll go into a 'deep sleep' mode that saves power greatly.
The Latest Chip
Internally, the Soundpeats Q8 Aptx Wireless Sport Earbuds are built with the CSR 8645 V4.0 chip. This is the latest version that's currently offered to deliver stunning audio quality without any disruption. It'll connect to your music or listening device no matter where it's located on you – whether it be the left side, right side, or even below your waist.
Using the AptX audio coding technology from CSR, you can expect fantastic clarity that's simply unmatched when compared to most other earbuds on the market right now. They're designed to isolate noise and give you the best listening experience without skipping, distortion, or poor quality.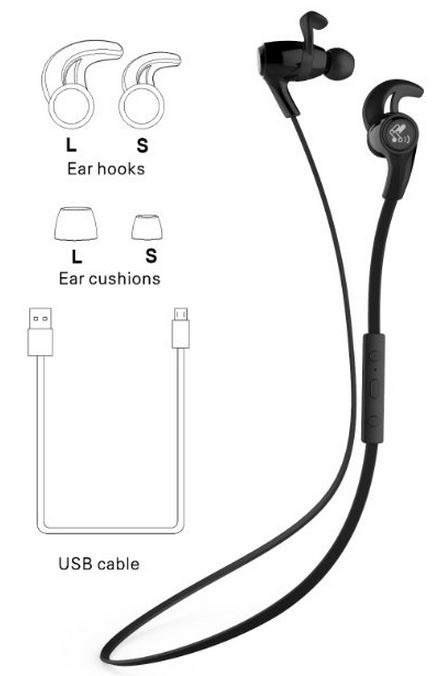 Inline Volume
Attached between the two earbuds inline is the volume adjustment. It's conveniently located so you don't have to dig around to adjust the volume on your mp3 player or smartphone. Although this is a pretty common feature when it comes to this style of headphones, it's nice to see that Soundpeats included it.
Bass
When selecting a set of earbuds or sports headphones, having a quality bass ability will bring your tunes to a whole new level of expectations. Luckily, the Q8 Aptx delivers rich and vibrant bass with excellent highs, outstanding mids, and fantastic lows for a surreal experience – you'll forget you're using such a small pair of headphones with the superb sound that's delivered.
Minimalistic Design
We love the approach that Soundpeats took when they designed the look and feel of the Q8 Aptx headphones. Their simple and minimal design gives them a sleek and stylish appearance without being overly noticeable. One thing to note is that they are only available in a black color, but that's just fine for most individuals.
Sometimes with a minimalistic design, many people think that it's an easy way to make them cheaper. Truthfully, the build quality of these earbuds is phenomenal. They feel durable, sturdy, and built to last. They have a little bit of weight to them, but not too much or too little.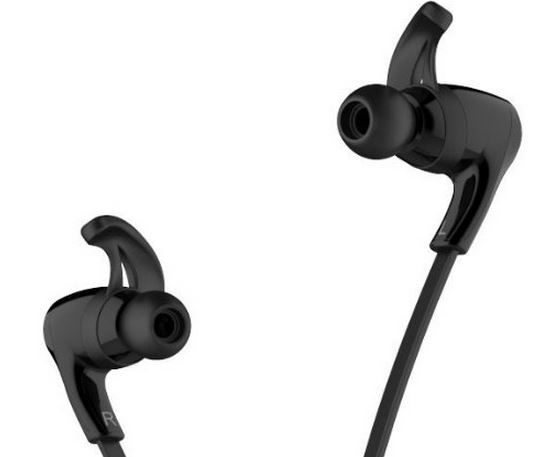 Overall Thoughts
To put it frankly, we absolutely love the Soundpeats Q8 Aptx Wireless Sport Earbuds. They're well built, packed with some advanced features, and super cozy to wear for extended hours. The audio quality is superb, and we can say confidently that they outperform other earbud headphones that cost twice as much. And speaking of price, they're very affordable – the Soundpeats Q8 Aptx are just $35 from Amazon.com – the best place to pick them up if you want great customer service and fast shipping.
Please consider sharing:
Note: At no extra cost to you, we may earn a commission for purchases using our links. Learn more.