The Panasonic LUMIX ZS50 is a high quality camera designed with the traveler in mind. Its compact size and clear image quality allows you to easily capture stunning sceneries and turn them into unforgettable memories. Its 30x zoom will help you virtually get closer to a wide range of remote objects, while the compact size of the camera won't overload your suitcase or handbag.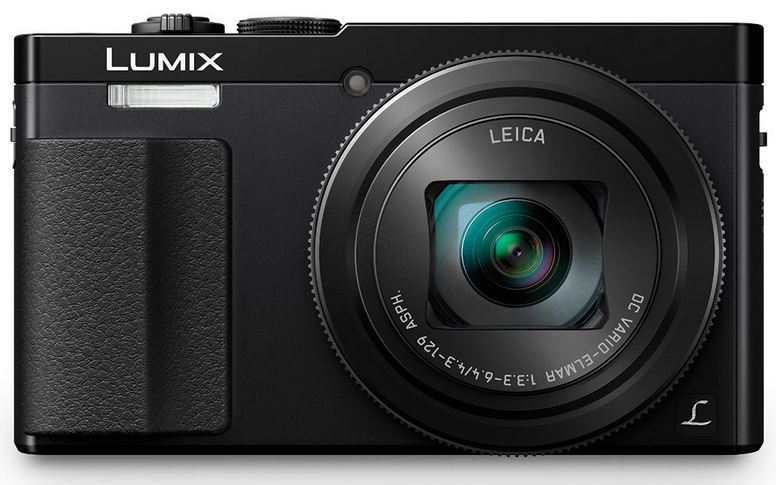 The Panasonic LUMIX ZS50K 30X Travel Camera features plenty of useful aspects that can be useful on a variety of occasions. Low light sensitivity will give you a chance to take photos without a flash, which is quite useful if you plan on attending museums and exhibitions. Decent resolution and great image framing account for precise, detailed image reproduction. Available at around $380 to $400, the LUMIX ZS50K is one of the latest and the most polished Panasonic camera models available.
The LUMIX ZS50K features a powerful 30x optical zoom that allows you to 'get closer' to far away objects. Low dispersion elements minimize distortion and help to produce incredibly sharp, high quality images. Panasonic did a great job on ensuring vibrant color and detail reproduction – both while taking pictures and recording videos.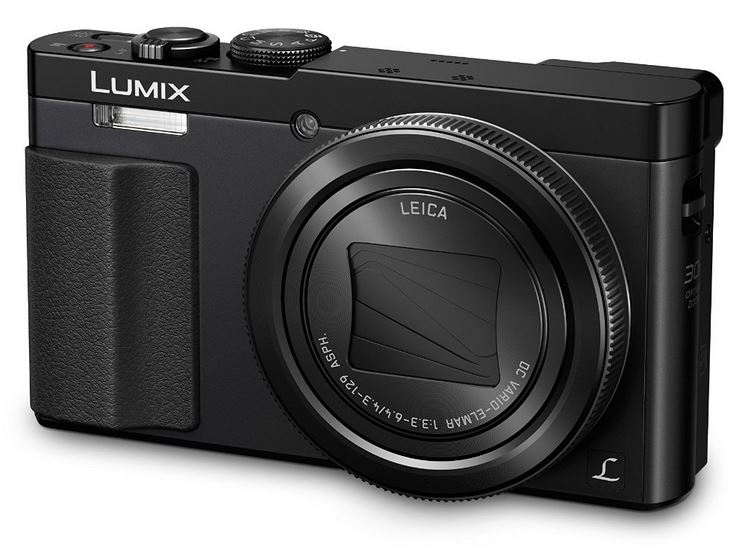 Equipped with high quality, low light sensors, this camera can create stunning images without utilizing the flash. Even if the light is poor, you can still take clear, realistic photos without 'blinding' everyone around you.
Another great feature introduced by Panasonic is the Live View Finder. The technology itself is not new – it's based on the same principle as face recognition. However, Live Finder helps you focus on a wider range of objects to create well balanced, perfectly organized images with a special eye sensor detector.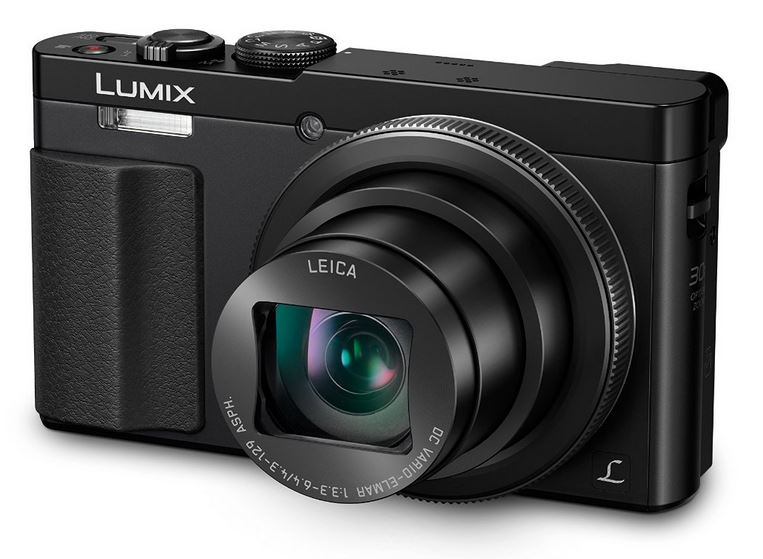 On the whole, the LUMIX ZS50K may seem like another amateur camera that has a more or less decent resolution. With it, Panasonic has made an attempt at slightly increasing the overall functionality. It's equipped with a manual control option, which allows you to adjust settings, make camera focus more/less precise, etc.
There's also a special precision control option that's also adjusted manually. Basically, before taking a shot you'll see a special manual control ring. It gives you a chance to 'peak-focus' your display on the object you are interested in.
In addition, the LUMIX ZS50K can record video, too. It's equipped with special Speed Auto Focus technology that allows users to record rapidly moving objects with stunning clarity. High definition recording is available in slow motion, too. With this camera you can enjoy clear and realistic movies both in regular and slow motion modes.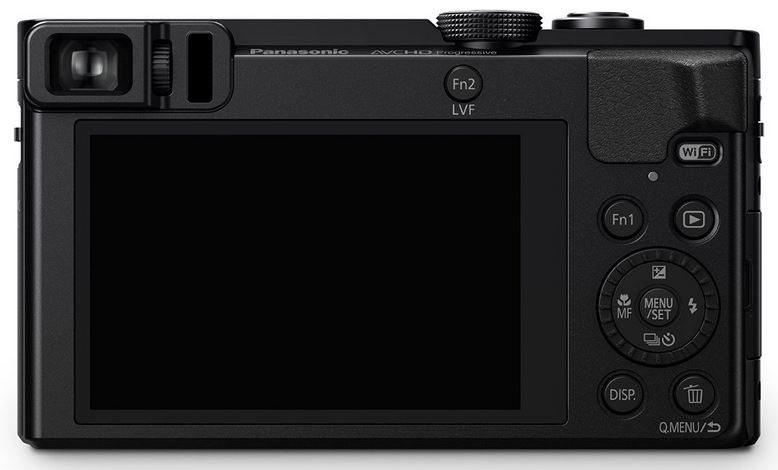 Video recording is available in two formats – AVCHD and MP4. Even though AVCHD is superior in terms of quality and definition, it may be too heavy for some purposes – like social media uploads, for instance. That's why Panasonic offers an opportunity to create lighter MP4 videos. The camera goes on recording in HD, yet its smart re-coding feature allows creating less detailed movies without any significant losses in quality (visually, at least).
With this latest model, Panasonic made it possible to shoot images in raw mode and edit them later. Obviously, not every photographer will actually use this this function, but it's still a nice addition to the camera functionality. While taking pictures in this raw format, Panasonic will limit image processing to a minimum. Later on, you will have a chance to apply any color or light effects you need.

In addition, the LUMIX ZS50K supports close macro shots. Your object can be up to 3 cm close, and Panasonic still promises amazingly clear images. To be quite honest, macro shots have some room for improvement. Even though your image remains pretty decent, the picture still gets a bit blurry while shooting from a short distance.
Another useful feature is HYBRID O.I.S.+. This is basically a stabilization technology that prevents your photos and videos from 'shaking'. The camera automatically readjusts the lenses to ensure even vertical and horizontal frame lines. In the meantime, you can relax and do nothing. You can take great pics and videos even as you walk, drive, etc. Of course, practically any camera advertises this feature. Few have it right, though. Fortunately, this is not the case with the LUMIX ZS50K.
One last feature that's worth noting it the time-lapse recording function. In plain terms, this is a simple 'timer' that allows you to indicate the exact time when you want to start shooting, the number of shots you need, as well as the exact time when shooting is supposed to end. It's as simple as that. This perk is useful for night owls who still want to have a couple of sunrise images.
Pros
30x optical zoom
12.1 megapixel resolution
Lightweight and compact
HD video resolution
High sensitivity low light sensors
Live view finders
Manual control option
High speed video recording response
1-inch LCD display
Image editing option
Macro shots (up to 3cm)
Custom blur minimizing technology
Time lapse recording function
Cons
Average resolution
Limited design patterns
More expensive than some superior Panasonic models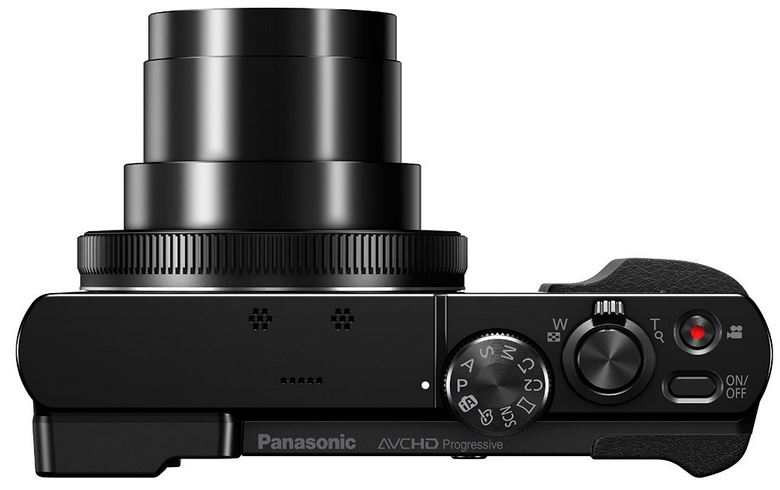 The Verdict
The LUMIX ZS50K from Panasonic may not be the absolute best camera in existence, but it still offers a lot for what it is. The images are clear and video definition is seriously fantastic. Macro shots have a couple of issues, but on the whole, the LUMIX ZS50K offers an excellent and compact solution for travelers. Overall, we love it and wouldn't hesitate to recommend it to others who want a decent camera for a decent price.