When it comes to home security cameras, consumers have a lot of options available to them. Everything from advanced security systems to simple user-friendly ecosystems are available, although many come at a nominal price.
If you're purchasing a security camera for your own house, there are a few important things to consider. The first is image quality. If you're going to have video documentation of everything that happens, you might as well ensure that it's a high-quality recording. Then, of course, you've got the features. A camera that has a large feature set is going to make it much easier to use, thanks to software options such as motion activation. But the one key factor that we don't often talk about is price. Often, consumers are forced to pay top dollar for a camera system. This is justified either by performance or ease of use.
With the release of the Flex camera by Canary, we're reminded that consumers don't have to pay top dollar for a video security system. The camera promises to be easy to use, and is "built to withstand the toughest elements". Is this all marketing, or have we found the next best consumer home security camera? There is only one way for us to find out, so let's take a look at the Canary Flex.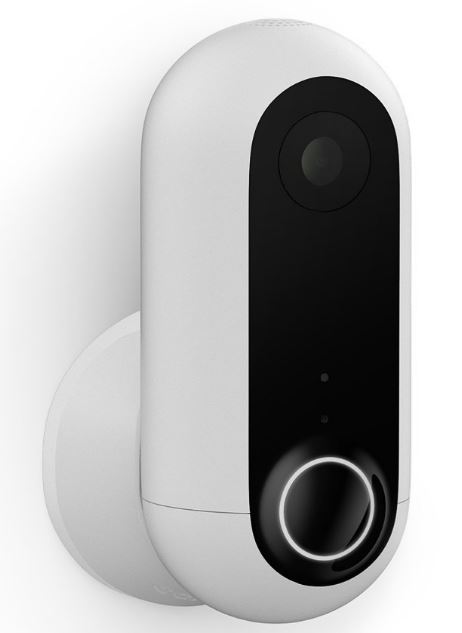 First Look
From the outside, the Canary Flex looks like a pretty basic home security camera. It's certainly a little more stylish than its competitors, but this friendly look is deceiving. Underneath that rounded plastic exterior is a smart set of software that makes it more powerful than many other cameras on the market. The original camera Canary launched was capable of "learning" what was or was not normal for an area. With the Flex, they've taken that same system and shrunk it down into a compact little unit that can be set up by anyone. If the glossy pill shape has got you hooked, you'll be sold when you see the great features this camera has.
Battery Life
This is a completely wireless camera. Canary wanted to design something that you could set up anywhere, both inside and outside of your house, and forget about for a long time. This is where the impressive battery life comes into play. Since it has just been released, we don't have an exact rating, but it's rated to last for months. If the battery does run down, you'll get a notification on your phone reminding you to charge it. It charges through a magnetic induction charger, keeping the body entirely sealed. This certainly helps with durability, which we'll get into in a minute, and also makes it very easy to use.
The question is, can the battery actually last months? We believe so. In our tests, we didn't see the battery drain even a single percent over the few days we've used it. These low power wireless cards and image sensors have been used in many more expensive cameras, with not a single complaint.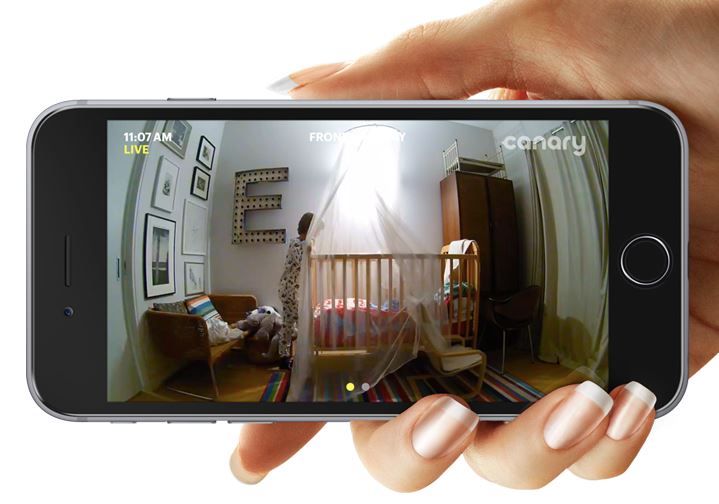 Durability
The Canary Flex is completely sealed from the inside. Even the charging port connects magnetically, ensuring that the camera can withstand any type of weather you throw at it. From blizzards to rain to the blistering sun, it's designed to be both an outdoor or an indoor camera. The included wall mount uses only a single screw, and holds the camera up magnetically. This allows you to position it any way you like. However, we do recommend placing it up high if you're putting it outdoors, to prevent any sneaky thieves from swiping themselves a new camera. But once it's places, you'll be able to orient it in any direction you see fit.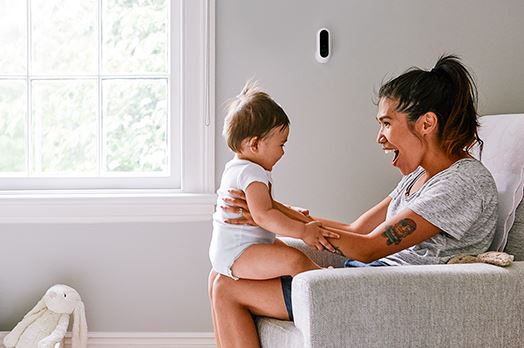 Activation & Notification
We're used to seeing motion activated cameras. With the technology we have, this makes sense. There is no need to record 24 hours of video every day. Instead, cameras only record when something is going on.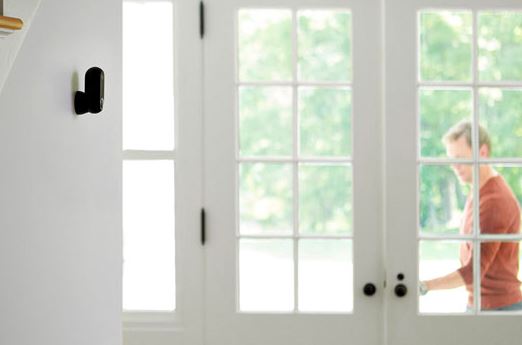 The Canary Flex takes this a step further. It doesn't just tell you when something is happening. It tells you when something unusual is happening. They first launched this feature with their original camera. Overtime, their advanced machine learning algorithm managed to cut down the number of activations by 70 percent. This means that things like trees blowing in the wind, passing cars, or general outdoor activity won't trigger your camera unnecessarily. But it will also learn to adapt to the standard activity in your own household. When you first set it up, you might get a notification whenever you let your dog out into the yard. But after a few ignored notifications, it will eventually learn to recognize this dog.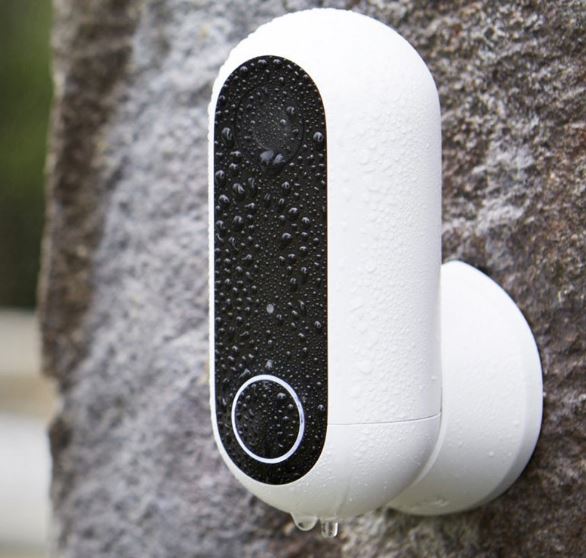 There are two main parts to this system. On the base of the camera, you'll notice a glowing ring. This ring actually contains a special infrared sensor. The sensor detects motion – any motion to be exact. But it's once this sensor is triggered that the camera flies into action. The wireless network comes out of its low power state and the camera starts feeding back images to the server. No matter what, it will be recorded. But you'll only be notified if the activity seems unusual for your area.
This means that familiar faces, vehicles, and pets will all fail to trigger a notification. If you're seeing something on your phone, you can be sure that it's something new. In our tests, this system was pretty accurate. Of course, it's not perfect. Occasionally you'll be notified of something that is totally normal. But when it comes to your home security, it's always better safe than sorry.
The Canary Flex uses Push notifications. This means that you'll see what's happening in real time. There is no lag while you wait for your email to sync, and there is no delay from some touchy IFTTT network. Overall, this is one of the most reliable camera systems we've used.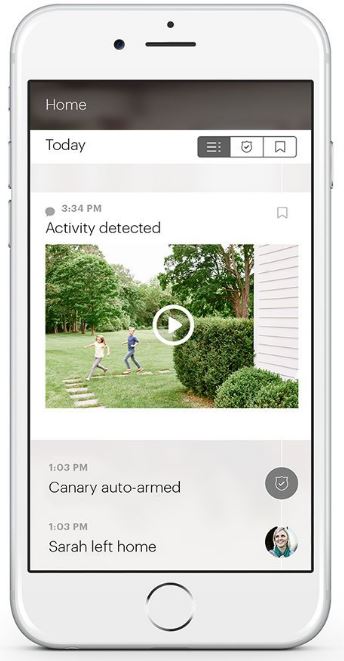 Video Quality & Storage
The video quality is well above anything you'd expect in a camera at this price. Recorded video is saved in 1080p. It's crisp, clear, and highly detailed. There is very little noise or distortion, giving you a pretty clear representation of what's going on in the outside world. If you're streaming this video live, you'll actually be seeing 720p. This does give you a small downgrade in picture quality, but ensures that playback is smooth even if you're operating over a wireless network.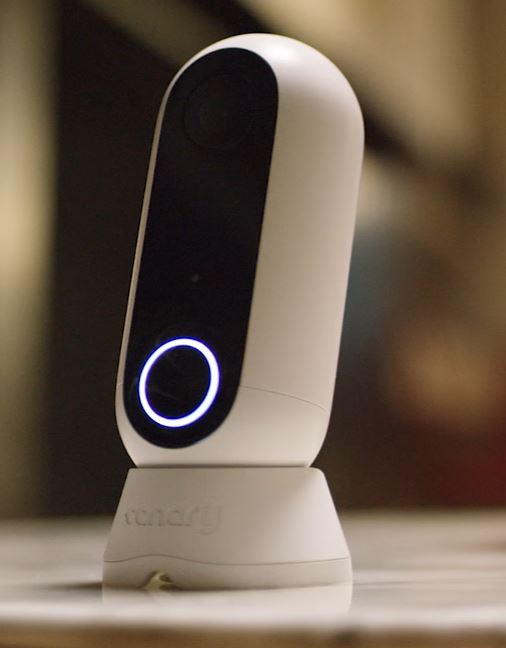 Crystal clear video is great during the day, but the night is when you're really concerned about your home security. Fortunately, the built-in night vision is perfectly adequate. It doesn't suffer from the high contrast problems you see with a lot of night vision cameras. The image is simply clear, easy to view, and provides an accurate representation of what's going on in the frame.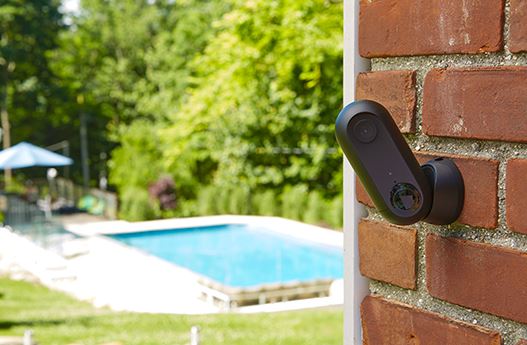 The camera has a 116-degree field of vision. This isn't quite the widest angle on the market, but it does see a lot more than your eye would pick up. In our opinion, this is the perfect balance between field of vision an image quality. When images are too wide, they tend to have that 'fisheye' look and can be quite distorted. But at 116 degrees, the image still appears crisp and sharp.
Where do you store all of your videos? Canary offers you 24 hours of storage for free. If you want to upgrade this to 7 days, it only costs $9.99 per month. In our opinion, 24 hours is enough for most people. You get notifications on your phone the moment that activity takes place, and you can download the videos with the touch of a button. If you're going to be leaving for an extended vacation where internet access is spotty, you might want to upgrade for a while. But for users who are in and out of their house every day, you won't need any additional storage.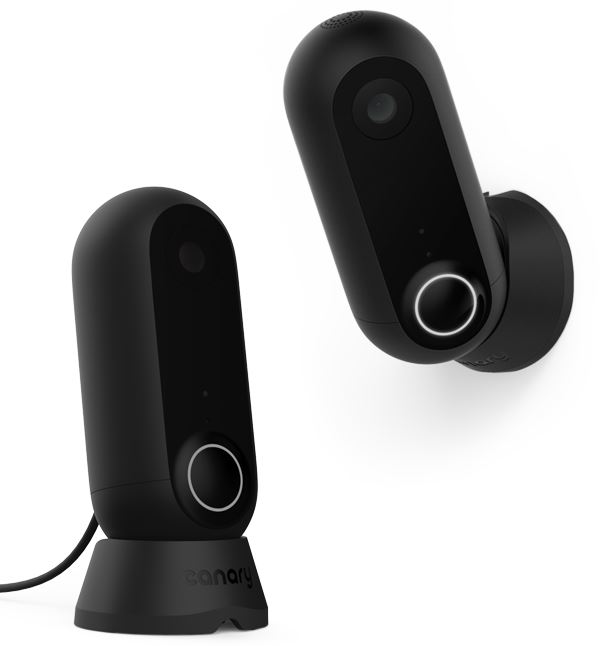 Final Words
Is the Canary Flex the cheapest camera on the market? At first, it might not seem like it. But what you have to consider is that this is truly an all-in-one solution. You don't need to go through a complicated setup procedure, nor do you need any expensive base stations and add-ons.
Sure, if you like to get into the technical details, you might want to consider an IP camera. Or, if you want a high-end multi-camera system that is easy to set up, the Netgear Arlo Pro might be a good option. But for everyone else, you simply can't beat the price, quality, and simplicity of the Canary Flex.