Flash units are useful for people who own a professional digital camera, especially those with a DSLR who would like to make the most of the range and versatility of lenses that are available to them.
With the advanced technology coming out with most new-release digital cameras, they also offer a great opportunity to take advantage of the latest lightning fast processors and powerful SMOS sensors that allow for clearer images, even when in extremely contrasting light conditions.
Most flash units on the market have been fairly low priced in the past, however there are many good reasons that a superior quality flash unit is worth more money, for the qualities of performance, ease of use and durability. They not only provide a larger, brighter and longer lasting light source for capturing quick action and gorgeous detail, but also provide a warmer and more reliable light source as well, making them a highly desirable necessity for professionals and hobbyists when worth the price.
The Canon Speedlite 600EX II-RT is one such high end flash unit that comes with a great price. For that reason we're going to cover its unique features and value, with as much detail, brevity and honesty as possible, to help you develop an accurate opinion.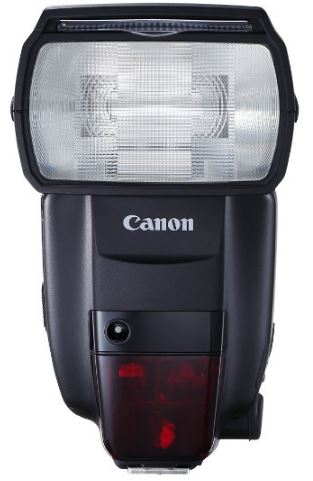 Among the most notable and valuable features of this flash unit are the following:
Superior Continuous Flash Performance
Wide Focal Length Range for Greater Guide
Remote Control and Wireless Connectivity
Versatile LCD Screen
Advanced User Options
Overall Durability and Economic Value
Fast Continuous Flash Speeds
Due to durability constraints with the overheating of a flash unit from warm, intense light, flash speeds are often lowered in order to provide an appropriate amount of safety even though it means lower performance as well. This flash unit's predecessor, the Canon Speedlite 600EX-RT is a good example with which to judge a fast, high performing flash unit, because it's a leading model from a highly reputable manufacturer.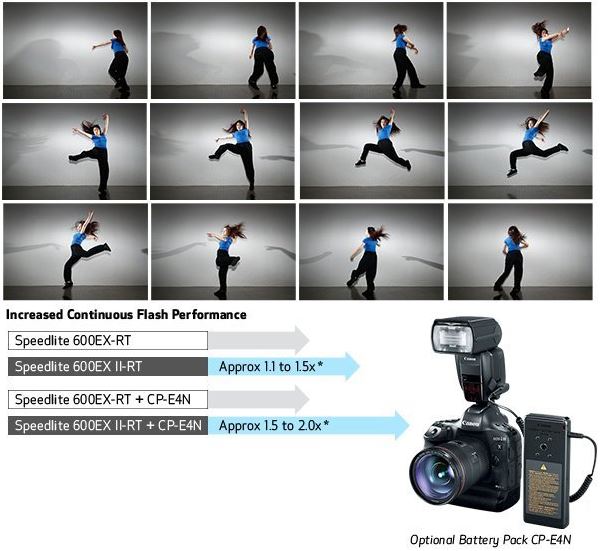 You'll notice immediately a dramatic difference in performance between these two, as the 600EX II-RT achieves between 1.1 and 1.5 times faster flash speeds when powered by its independent battery source. It does even better than this, however, when using the Compact Battery Pack CP-E4N which is sold separately, at up to twice the speed of its predecessor.
This is made possible by the more durable construction that features heat resistant materials, as well as a redesigned interior and optical scheme that reduces and dissipates heat, allowing it to produce brighter, more consistent and intense light.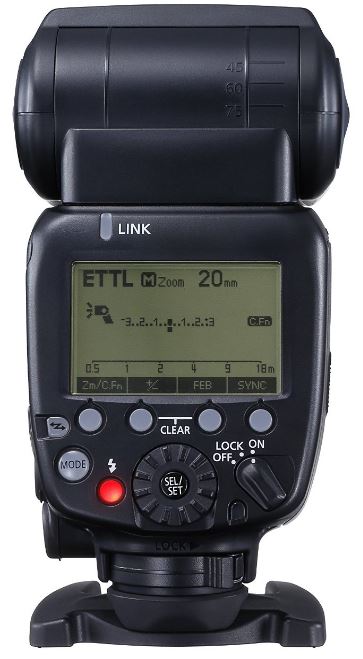 15 to 60 Meter Guide Distance
Another huge performance consideration is that of light coverage, because if you can't keep a wide range of image distances bright, it doesn't matter how quick or consistent the flash is.
The guide distance is determined by the amount of coverage provided by the illumination angle and the width of your flash unit's panel. The 600EX II-RT scores very high in this area with a maximum overage distance of 60 meters (197 feet) at a width of 200 millimeters. Considering that this will be too much for any up close situation, the range is actually quite wide, as there is a wide panel extension that allows you to produce a width of as little as 20 millimeters, providing a 15 meter coverage area.

This offers as much versatility as possible, however it's economy and performance are further complemented by the ability to synchronize its zoom functionality with your digital camera's sensor, in order to save both ISO and processing power.
In terms of setting it to the precise angle, it also features a 180 degree panning ability, as well as angle 90 degrees upward or 7 degrees downward, and secures in position with a bounce lock.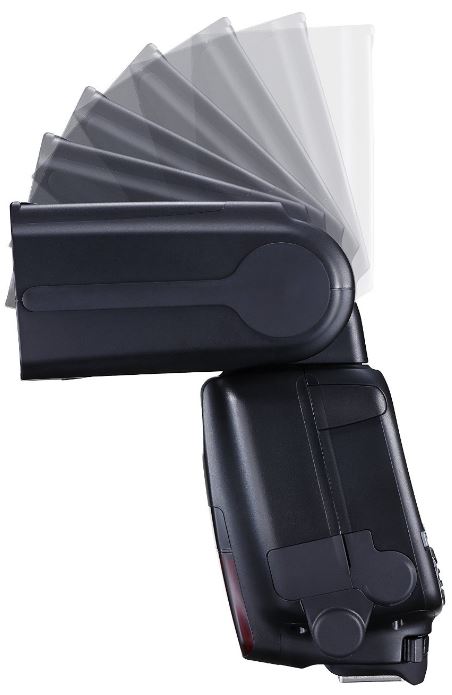 Radio Communication and Smart Connectivity Features
In this age of smart technology, it's hard to get away without utilizing the many ease of use and performance benefits that can be gained by networking cameras and groups of flash units together, since they're all so effective.
For example, the 600EX II-RT has an optional slave flash mode that will trigger any time it detects the flash from another unit. It's guaranteed to work in optically direct situations, with a maximum indoor distance of 15 meters, and 10 meters for outdoors.
As your lighting and camera setup becomes more elaborate and complex, this becomes less effective as flash units aren't placed directly in each other's line of sight, which makes radio technology so valuable. What this allows you to do is place up to 16 cameras with a 600EX II-RT attached to them anywhere within 30 feet from each other, even when not visible to each other, and create flash effects simultaneously as a group.
There are some reliability concerns with radio signals however, such as transmission interference, connection and the amount of channels.
We've already discussed the grouping capacity of this flash unit, but what's even more impressive is that radio connected units can be set to synchronize manually or automatically. In order to save against false firing signals, you can set radio ID tags for each one to authenticate their transmissions between each other. This way, you don't have flashes going off unexpectedly due to a cell phone ringing, causing you to potentially capture a poor shot.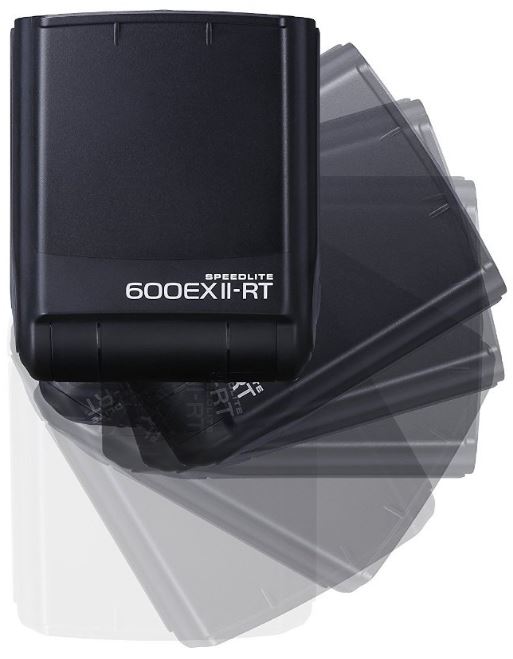 Ease of Use Controls
Like most high end digital cameras on the market today, this flash unit includes an effective LCD screen that provides access to all of its functionality in a large, easy to see and navigate manner. This is a good place to mention the advanced user options as well, as they're all available via the LCD screen that utilizes dot matrix technology, and features backlit buttons which are easy to see no matter the lighting conditions.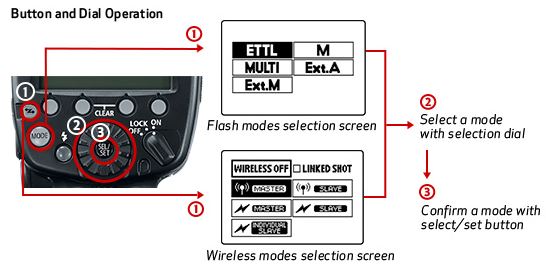 There's also a flash readiness indicator, so you can know that your flash unit is ready, what the specific status is and that each unit is synchronized. In fact, you can even take advantage of the catch light panel to perfectly directly light into a person's eyes.
You can set up to 15 custom functions very simply here, with such settings as sound indicators before a flash, the specific bracketing and compensation of flash exposure, energy saving options, and auto focusing, among other options.
In terms of personal functions, you have the option of setting the LCD screen color, delegating master and slave flash units, setting radio IDs and other options as well.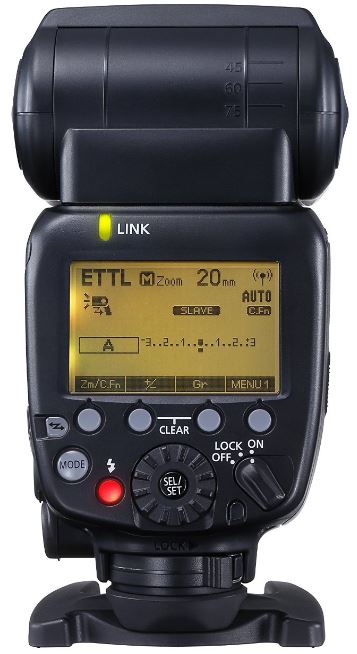 Durability, Economy and Integrated Accessories
The first important quality in this section is durability, as small damages can mean big expenses, so we'll be dealing with this very critically.
The Speedlite 600EX II-RT comes with a considerable price tag, however its construction provides for this area with dust and water resistance, which is a major benefit because the majority of shots that utilize its guide distance will be outdoors.
It features air tight exterior seams, and the adapter on the bottom that attaches to your camera's hot shoe is dust and water resistant to protect both devices with locks and an air tight seal here as well.
When using the standard of durability and comparing it with the Canon EOS-1D, their surfaces are equally weather resistant, capable of withstanding dust and moisture, however penetrating them in water can still ruin critical hardware.
The economic value of any flash unit is determined as much by its compatibility as its own performance features, and while we've already mentioned is connectivity capabilities with other flash units, it's worth exploring its dedicated accessories.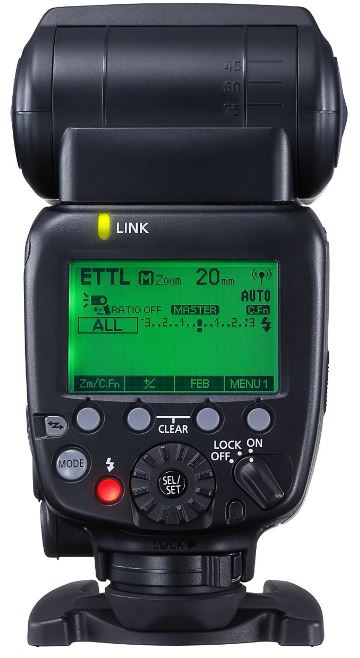 Bounce Adapter SBA-E3
This is included with the Speedlite 600EX II-RT and is specifically used to produce the bounce light effect for facial expressions, and overall adds soft light in hard to reach, dark areas, and allows you to quickly and easily attach and detach the filter settings mentioned below.
SCF-E3 Color Hard-Type Filters
There are two filter sets, the first being the SCF-E3OR1 which takes the bluish tint of the 600EX II-RT's flash and blends it with light in the environment for a more natural look and feel.
The second filter set is the SCF-E3OR2, which removes the red color from lower quality existing interior light that leads to an unnatural red fogging in images, and creates a stable and more natural result in your images.
Soft Carrying Case for Accessories
Included is a soft carrying case that's large enough to hold both the flash unit and bounce adapter SBA-E3 with a filter on it, as long as the two are attached, making travelling and set up quicker and more efficient. There's also a belt loop so that you can attach the carrying case to your waist, rather than having to store it in another bag or carry it in your hand.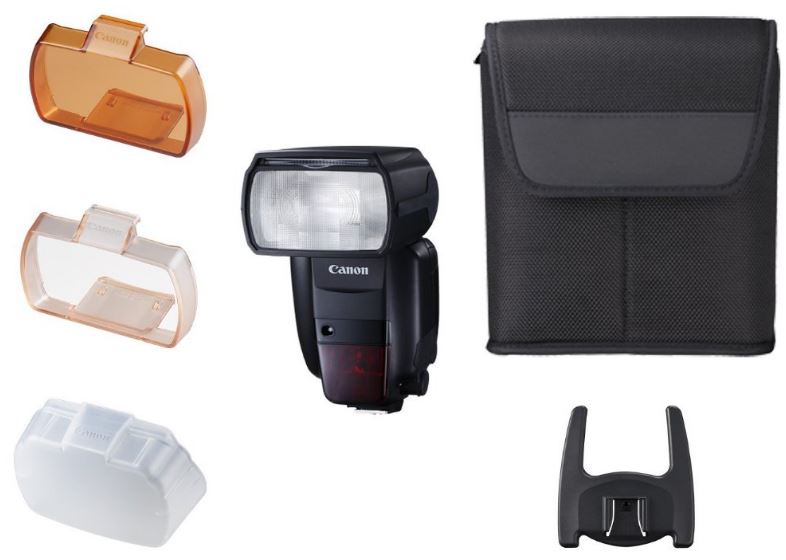 Conclusion
The Canon Speedlite 600EX II-RT is a high end flash unit built for professionals and hobbyists alike, with superior performance features to other brands, as well as the durability, compatibility and ease of use that you'd expect. Overall, we believe that it would make a great investment for anyone looking for a new, top of the line flash for their professional camera setup. Offering 1.1 and 1.5 times faster flash speeds than it's predecessor, it's apparent that it'll be a huge help for anyone looking to capture incredible photography with all the fine lighting details.