The Philips Fidelio F1 are headphones that are "on-ear" and try their best to be as portable as possible. They're light, they fold, and have a look that's reasonable enough to fit in anywhere.
Philips Fidelio F1 – Design and Comfort
Even though the Philips Fidelio range has only been around for a few years, they have become highly regarded. Their good design and consistent, great sound quality have cemented that regard.
Note: At no extra cost to you, we may earn a commission for purchases using our links. Learn more.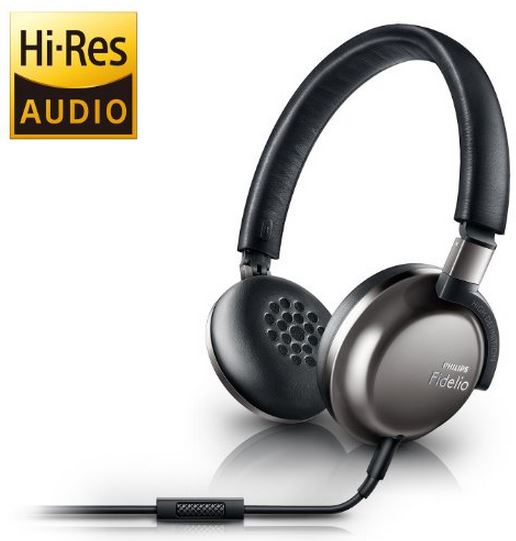 Being the most portable "on-ear" set in the range to date, the Philips Fidelio F1 Headphones are slightly lighter and more streamlined than the Fidelio M2.
Having sliced off some of the more contentious design elements, Philips produced something we can't imagine people not enjoying. There are no upper age limits or coolness quotients to fill here with the ear cup backs being contoured aluminium, with a bronze-gold finish that's both attractive and subtle.
Pros
But how comfortable are they? Very, for the most part. Their use of high-quality memory foam pads combined with their light weight give the Philips Fidelio F1 Headphones a nice, easy feel. Even though all the leather is synthetic, it's of a high quality too.
The Philips Fidelio F1 just feels well-made. While they are light, they don't feel flimsy, and there's no creaking. It's more than likely helped by not having too much of the frame covered by basic plastic. The synthetic leather headband padding covers most of the top part, while the aluminium cup caps have a 99 per cent rating for the feel and look.
In terms of wider features, though, they do have everything we're after. Even though they're not wireless and there's no active noise cancellation, the 3.5mm cable is removable, the ear cups fold nicely and compactly into the headband, and there's an in-line one-button remote.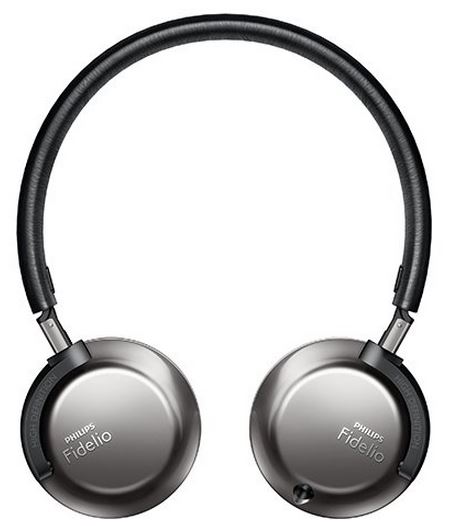 Noise isolation is pretty good too. What lets Philips manage the output pretty well is that they use protein leather pads with sound holes that have been carefully cut into them. In a side-by-side comparison, the Beats Solo 2 are slightly better isolators, but having used the Philips Fidelio F1 Headphones out and about for a couple of weeks now, we have no issue.
They're perfect for use on public transport with virtually zero sound leak when properly seated, which makes them ideal to wear on the commute as well as at work without annoying anyone sitting closeby.
Philips Fidelio F1 – Sound Quality
Style-conscious, with more focus on sound quality than most rivals, has been the offering of the Philips Fidelio headphone range in the past. That's pretty-much true of the Philips Fidelio F1 too.
In an A/B comparison with the Beats Solo 2, they have less aggressive bass, less treble dampening at the very top end, and are more balanced. The sound signature is pretty similar to those other pairs in the Fidelio range.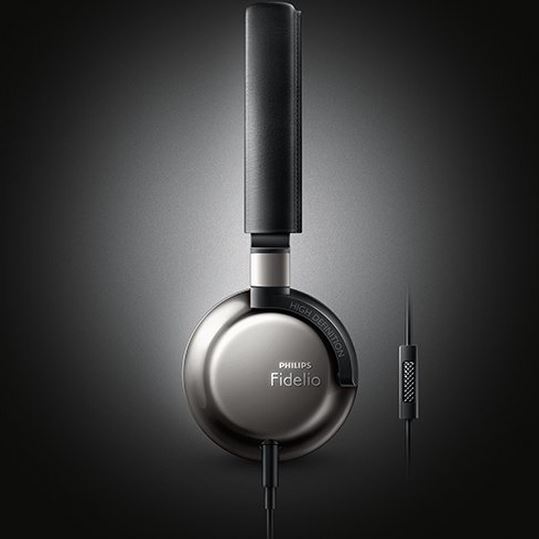 The fact that they're more natural helps them solve that very obvious issue of the latest, most popular "on-ear" headphones, making them a bit of an antidote to the archetypal style pair.
There are no obvious trebly harshness, or odd skews, resulting in a sound that's really user-friendly. We did find some content to sound a little thin, in the mid-range, especially when competing against a lot of ambient noise, but that's the result of opting for a slightly more balanced sound portable headphone.
Cons
If you're going to be wearing headphones on the train rather than in the gym, you'll have no issue with some of its stability problems, which stop the Philips Fidelio F1 from being quite as good for hard, physical exercise as something like the Beats Solo 2. They're only slightly better priced than other 'style' headphones at £150 and they don't set any new standards. But if you're wanting good-looking, highly portable headphones, look no further.
And as with most headphones of this design, they unfortunately will give most eye-glass-wearers some discomfort after a couple of hours. There's only just enough headband pressure to press your earlobes against the glasses' arms.
The Philips Fidelio F1 use a faux leather inner part for the headband, making this stability not great. Others such as the Beats Solo 2 have a rubberized coating to keep them solidly stuck on your head.
Ultimately, this is only a problem if you're doing exercises that bob your head up and down or want to take them out running, but it does make them feel a little unsteady for the initial few minutes of wear. The memory foam pads take a little time to mould around your eyes and sit tight.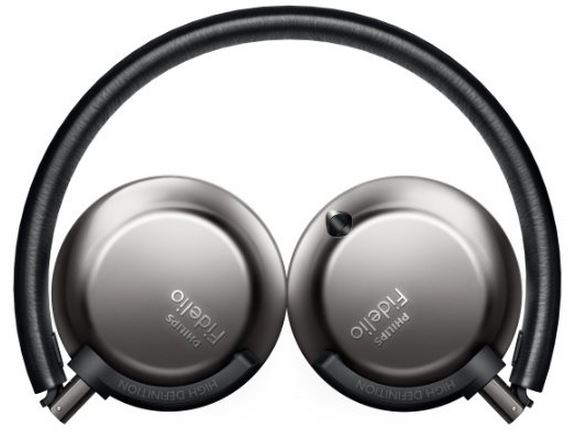 They're certainly comfy, but just take a little patience, getting used to.
Compared with the best of the Fidelio range, they also lack a bit of sound-stage width, and at times the mid-range lacks some of the intricacy and coherence we start to wish for at this kind of level. They have the ability of sounding a bit too small, too closed-in, too constrained. This effect is not simply because they're closed-backed: we've compared plenty of closed competitors to the Fidelio F1 too.
If you're after a less pronounced bass skew and are okay with a less grippy headband, they're not perfect, but they are a good alternative to the Beats Solo 2.
Should I buy the Philips Fidelio F1?
Their not-very-grippy headband mean they're not great for those looking for something to wear in the gym and they're not great for runners, however the Philips Fidelio F1 are accomplished portable headphones that work pretty well for commuters.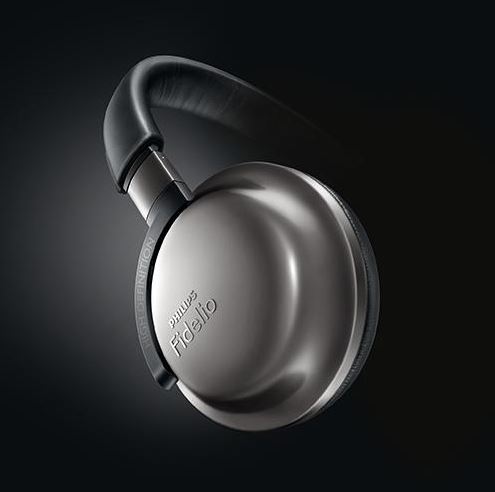 Should the portable angle not be a big concern, there are more involving and energetic pairs out there. The Audio Technica ATH-M50X, for example, have a much more energetic presentation, and much larger sound-stage.
We also had the opportunity of comparing the Philips Fidelio F1 Headphones to the new Sennheiser Momentum On-ear 2.0. Unfortunately the comparison only highlights the restrictive sound of the F1 headphones. Even though the tonal accuracy is similar, the Sennheiser pair sounds just a bit freer, and therefore much more involving.
The Verdict
They have decent sound quality, they're light, and highly portable headphones, but they lack when it comes to setting standards.
Note: At no extra cost to you, we may earn a commission for purchases using our links. Learn more.