With the ingenuity of the Sengled Boost LED Bulb, you can say goodbye to internet black zones in your home. The range of your Wi-Fi is increased with each bulb you connect. And quite simply, more bulbs means more places to enjoy your experience without worrying about slower speeds.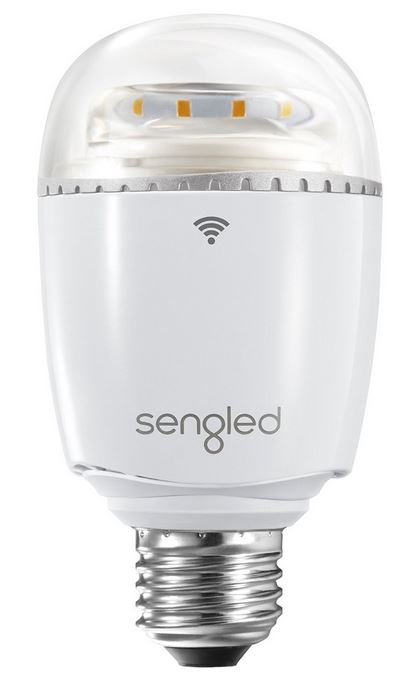 Not forgetting, they are great at illumination too, so effectively, they kill 2 birds with one stone. The Boost affords Wi-Fi where you want and need it, combined with high-efficiency, dimmable LED light.
Each bulb you connect will increase your Wi-Fi range, ending internet dead zones forever. Enjoy your music, shows, and movies from almost anywhere in your home together with an iOS app for Wi-Fi setup and lighting control to keep your areas bright. It's available in PAR38, A60/19, and BR30, bulb types.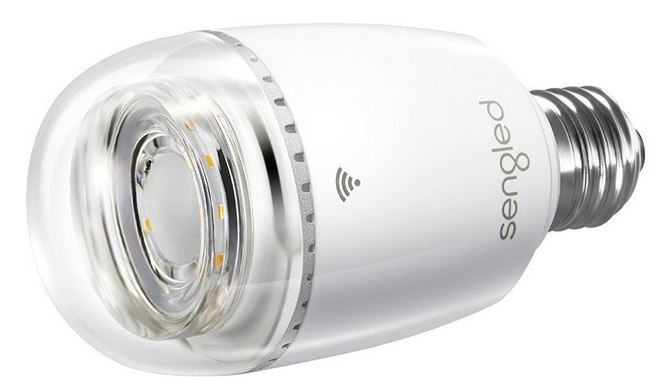 How it Works
Say goodbye to internet dead zones for good. Boost gives you Wi-Fi anywhere you want, combined with dimmable, high-efficiency, LED light. Boost securely increases your Wi-Fi network range so that you can enjoy your music, shows, and movies from almost anywhere in your house – along with an iOS/Android app for lighting control and easy setup.
Boost extends the range of your Wi-Fi signal to more than 100 feet with line of sight by connecting wirelessly to your home router.
Tech Specs
Supports 802.11 b/g/n @ 2.4GHz with 2×2 MIMO antenna array
Security modes: 64/128 bit WPA-PSK/WPS2-PSK, WPA/WPA2
Encryption modes: WEP64/WEP128/TKIP/AES
35 meters of range with near line of sight
iOS/Android app for Wi-Fi set up and lighting control
LED A19, BR30, and PAR38 integrated with Wi-Fi repeater
Boost will connect wirelessly to home router/gateway and increase the Wi-Fi signals to areas of the home where signal is weak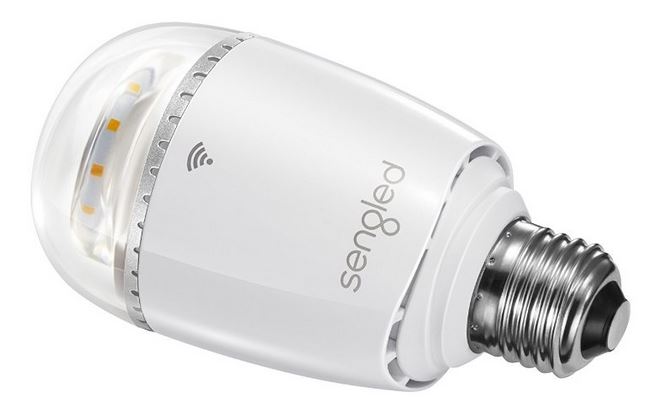 Features
Aside from the Boost LED Bulb being designed to extend the range of your home's wireless network, it also provides 350 lumens of brightness, with a built-in Wi-Fi repeater that ensures the elimination of Internet black zones. Simply pop the bulb in and pair it with your network using the Sengled app on your smartphone (iOS/ Android), and even when the bulb is switched off, it'll begin working its Wi-Fi magic.
Withholding the extra functionality, Sengled LEDs are dimmable through the Sengled app, but unfortunately, like most smart bulbs, not yet compatible with in-wall dimmer switches. While major third-party partners or integrations have not been announced, nothing's been ruled out, either at this stage.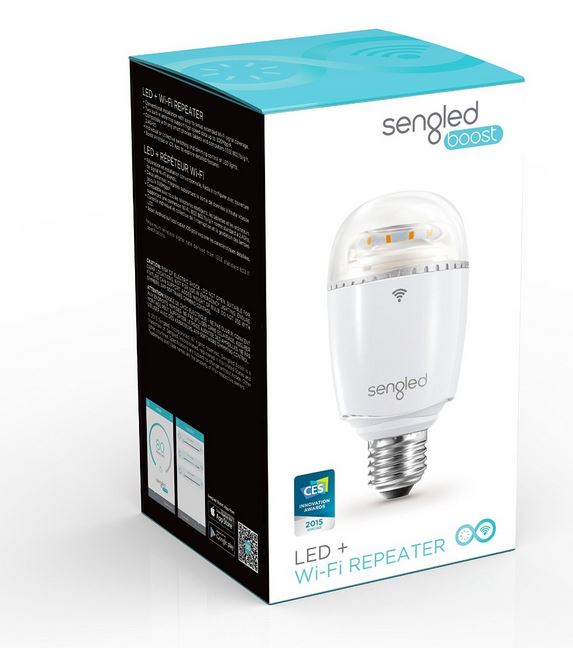 The new GU10-shaped Boost LED requires only 9 watts max to shine its light and boost your Wi-Fi, and same as the rest of the Sengled lineup, glows at a soft white color temperature of 2,700K. Availability is still unspecified, but we'll definitely keep our eye out for this as the year progresses.
There are a large number and variety of smart light bulbs on the market, each one different. Belkin's WeMo Smart LED bulbs, for example, can be controlled using IFTTT recipes, while Philips' Hue changes colors. But these differences are all focused around the concept that a light bulbs' only function is—to light up!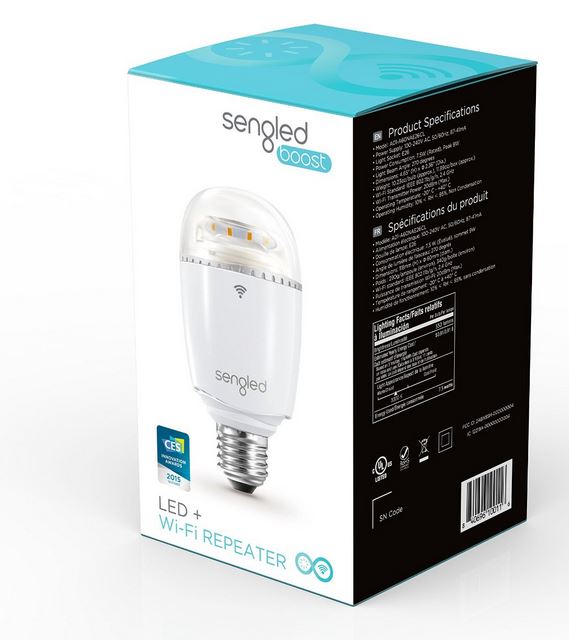 Sengled, the smart-lighting company, is taking a unique approach. While their bulbs can be controlled with an app, dimmed precisely, scheduled, and more; Sengled bulbs deliver more than just a lighting experience: they are multi-functional. One has a built-in webcam, speaker, and microphone, while another doubles as a speaker.
Sengled's Boost bulb is a combination Wi-Fi range extender plus dimmable LED. Simply plug the Boost into any standard light socket, connect it to your Wi-Fi router, and say goodbye to dead spots, while brightening that dark corner of the room.
The Boost gives you up to 100 feet of additional Wi-Fi range, according to the company, and depending on how many extra Boosts you plug in, each will extend your signal further. The cost for Boost is $50 per single bulb, and you can use the Sengled app to control both the set up to Wi-Fi extender, and light functionality.
We've seen a substantial amount of elaborate, connected LED lightbulbs come on the market recently. Some allow control of color and dimming, some are speakers, but all of them required one vital thing: being connected. So, if you have areas of your home where you get non-existent signal from your router, tough luck.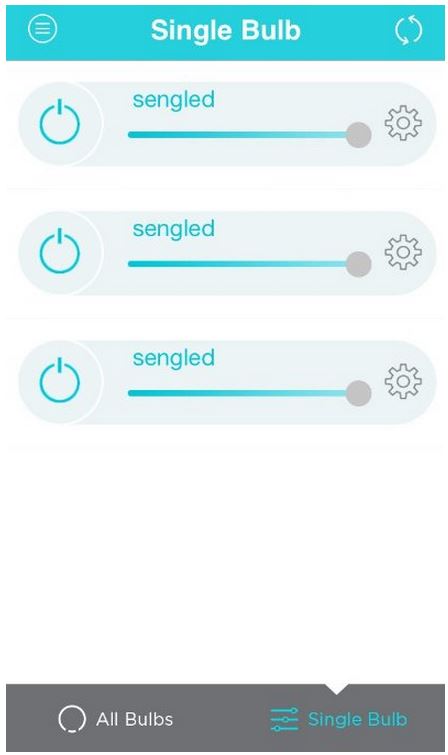 Fortunately, there are always ways to combat this. There are Wi-Fi repeaters that can be set up to boost your router, which allow Wi-Fi to rooms or floors that your main router simply can't reach. What's required is to set up another piece of equipment in another room, but of course, having another piece of equipment lying around gathering dust could be an inconvenience. Wouldn't it be great to have a repeater that could hide in plain site? Or even plain light?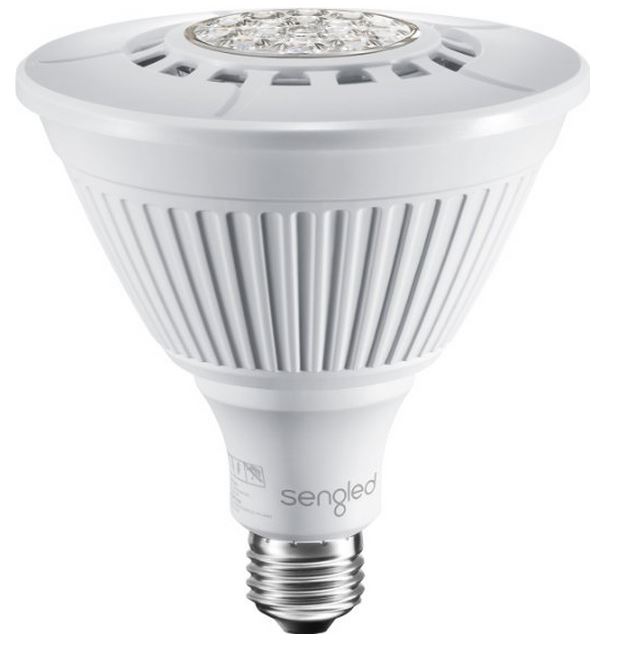 Verdict
The solution: Boost, by Sengled, is a really good one. It's an LED lightbulb with a Wi-Fi repeater built in. Twist it into a normal household lamp (A19 bulb standard, and a few others for spots and floods), download the app (smartphones Android and iOS), and run it through a fairly child-proof setup process to connect it to your network at home. Hey Presto! You now have Wi-Fi extended through your entire house. It's even dimmable (via the app).
The real test of a connected device like this is how easy it can be to set up and simply forget about. We ordered it for ourselves and we were able to install and set up within 5 minutes. The bonus now is – we don't even think about it. Our devices connect through the bulb when we're in the far half of our house, without us even having to think about it. No muss, no fuss, brilliant!