When it comes to a pair of headphones, finding the right balance between portability, sound-quality and durability is never easy. Personal audio devices have become an integral part of our everyday lives, but not every piece of gear is created the same. It depends on your needs and what your lifestyle calls for. From portable wireless models with mid-range sound quality, to wired, studio headphones that are tailored to music production, there are an endless amount of possibilities for choosing the right device.
In this review we're going to be taking a look at the newly-released Cshidworld Dual Bluetooth Wireless Earbuds. They're a small, sporty listening device that contain TWS technology (True Wireless System). We'll be examining their design, portability, special features, wireless connectivity and sound quality to give you an idea of whether or not these are the right earbuds for you.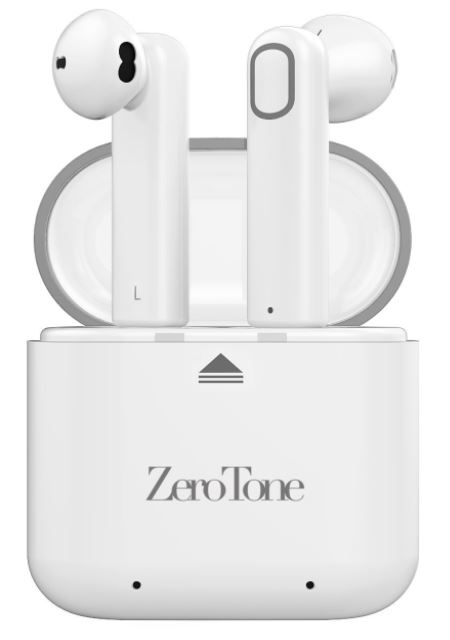 First Impressions
At first glance we thought the Cshidworld Earbuds had a sleek, futuristic look, but also gave off a very sporty, on-the-go vibe. They were a little bit oddly shaped, insofar as that the receiver portion of the earbud hangs down over the ear once you put them on. The only thing holding them in place is the eargel portion, which had us worried about them staying in during sports or at the gym. We would have liked to see a more secure way to keep them on in the form of a comfortable hook-design that could go over the top of the ear. When we tried them on, it seemed like we had to keep pushing them in to make sure they weren't going anywhere.
They're extremely light, weighing in at only 0.18 ounces and measured in at 0.8 x 1.97 x 2 inches. While some may see this as an advantage, we felt like their small size combined with their true wirelessness would make them easy to lose. We were especially concerned about misplacing them because of the lack of security in keeping them in our ears. Since they seem made for jogging or working out, this was a major oversight, in our opinion. Most earbuds with similar designs have the same issue, but we felt it was an area that could have been improved upon, especially in a listening device that is new to the market. While the earbuds are lightweight and very tiny, the plastic material they were made of felt durable, strong and built to withstand some pretty heavy use.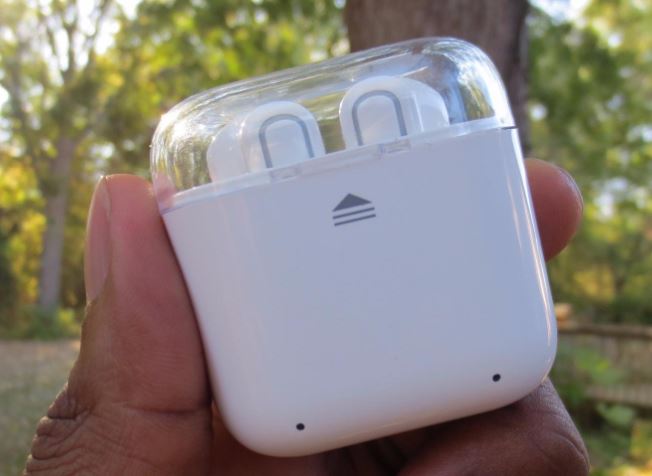 They only come in white, which does add to the futuristic space-age look of the earbuds, but is still somewhat limiting as far as style choices are concerned. We would have liked to see them in black, grey or even red, just to add some more versatility in style choices.
Each earbud has its own pairing button on the side, which made us think that you could use them both together or separately. There weren't any labels on the earbuds indicating specifically what the buttons did, which left us a little bit confused during our initial analysis. Although, we trusted that the manual would explain everything once we turned the earbuds on.
The last thing we noticed missing from the earbuds was a volume control of any kind. Even though they are small, we didn't see any reason that Cshidworld would have omitted a volume control from at least one of the earbuds. For us, the idea of wirelessness is all about convenience, but having to take out your phone or tablet every time you want to adjust volume seems tedious and unnecessary.
Our initial impression of the Cshidworld Wireless Earbuds was that they had a cool, futuristic look, but had a few flaws in their design that could have easily have been improved on, especially for a device so new to the market.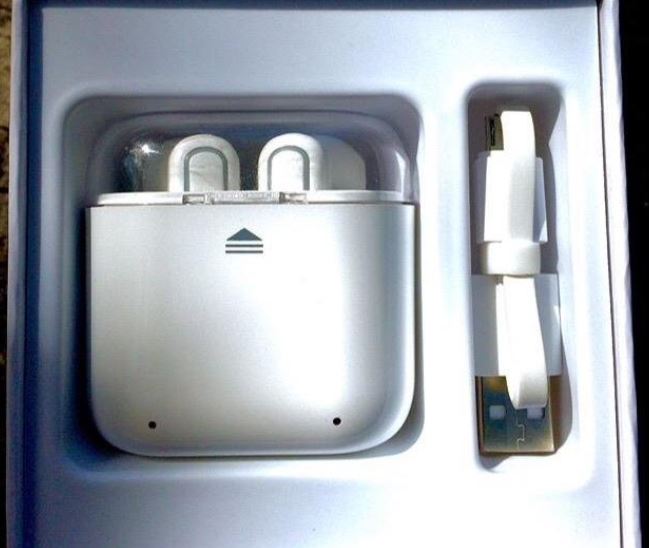 Features and Accessories
The Cshidworld Wireless Earbuds don't come with a ton of accessories, but there was one included in that we really liked and actually felt was essential. Included with the earbuds is a charging box that you can also use to store the earbuds when you're not using them. The box was small, had the Cshidworld logo printed right on the front, closed securely and started charging the earbuds as soon as we put them in. There was even an indicator light that turned from red to blue to show us when the earbuds were ready to be used.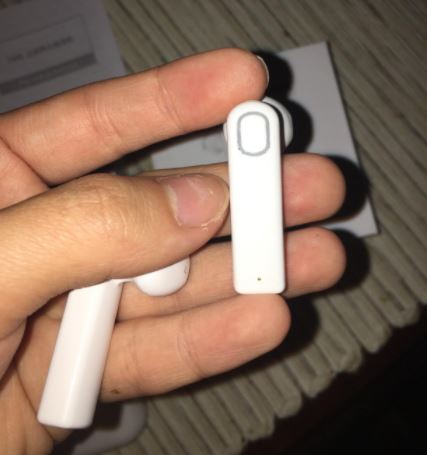 We really liked this accessory because it solved one of the major problems we had during our initial analysis, that being the ease with which the headphones could be lost. Including a box to not only keep them safe but also charge them in between uses was definitely a home run for us. Aside from the charging box, you'll find the headphones themselves, a USB charging cable and a manual included, but for a device this size, we didn't feel there needed to be anything else included.
The Cshidworld Earbuds were also loaded with cool features, most notably their true wirelessness and built-in noise reduction technology. We were skeptical at first of well they would be able to muffle environmental noise, but once we started playing music, we were pleasantly surprised at how much was actually blocked. Passing cars, conversations and even music played from another speaker were nearly impossible to hear while we had these on. There isn't a switch to turn the noise reduction feature on and off, but it is so effective that you won't want to.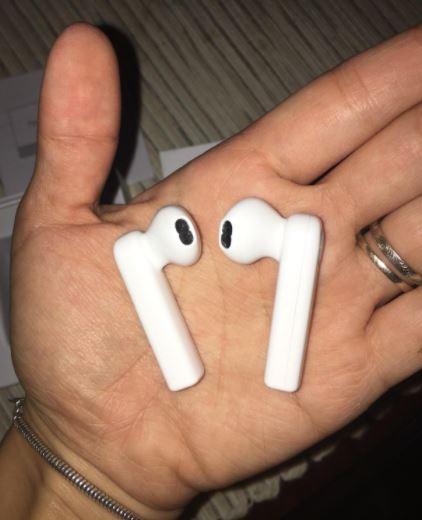 The earbuds also have a 33 ft. range, compatibility with nearly any Bluetooth enabled device, as well as a sweat-proof construction. The sweatproof material was a nice addition, because it did help appeal to those who may want to use the earbuds during a workout, without the worry of damaging them with moisture.
Charge time was about ninety minutes, and yielded about three hours of play or talk time per charge. This was relatively fast compared to some other devices that can take up to four hours to charge, but we would have liked to see a longer battery life as well. For long trips, three hours doesn't seem like it'll be very efficient. Even with the included charging box, you'll still have to recharge them before they're ready to use again.
You can also use them to answer phone calls from both Apple and Android devices, due to an on-board microphone built right in. Lastly, you can switch the earbuds from stereo to mono mode, depending on whether you want to use them for music, or as a hands-free device while driving.
Some of the features could be better, but in general, these earbuds can do a lot. The waterproof design, noise-canceling technology and multiple listening modes made them versatile enough that we felt they would be equally suited for both the morning commuter, as well as the fitness enthusiast.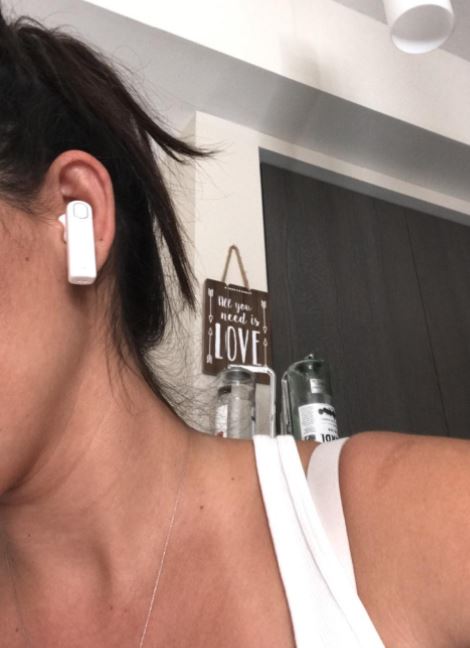 Sound Quality
For a wireless device this size, the sound quality was certainly surprising. It won't blow you away if you're used to a big, heavy-duty over-ear pair of headphones, but the bass was noticeable enough, and the trebles were nice and crispy. Also, with the addition of the built-in noise canceling technology, these earbuds can come very close to recreating the kind of immersive experience you might get from a bigger, most expensive pair of headphones. For the best quality, we would recommend using them in stereo mode. Mono mode, to us, was better suited for phone calls in a situation where using your smartphone wouldn't be possible.
The earbuds did vibrate a little bit at high volumes, but it wasn't terribly distracting and didn't give us the impression that they were struggling to perform.
Final Thoughts
Overall we did like the Cshidworld Dual Wireless Earbuds, despite having a few reservations about their design. For a listening device that's made for people with active lifestyles, we felt that they could have been a bit more well-designed. When we tried them on, we were often struggling to keep them firmly in our ears, even while making small movements. It may depend on the size of your ear, but in general, they didn't feel as secure as they could have. Further, due to their size, they seemed really easy to misplace during a workout.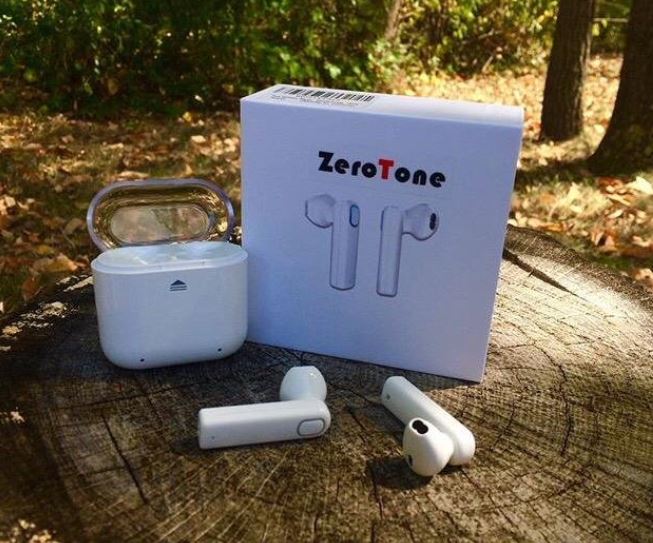 That being said, they were packed with some cool features and some dynamite sound quality. The charging case and noise canceling technology certainly set them apart from similar earbuds, and once we got them synced and turned on we were pleasantly surprised with the listening experience they provided. They didn't deliver the same huge sound as a pair of studio headphones, but for a trip to the gym or a ride on a train, they were more than sufficient. Just know what to expect when you put them on for the first time.
They may have a few shortcomings, but if you're the kind of person who needs a portable, affordable pair of earbuds with some cool features, the Cshidworld Dual Wireless Earbuds certainly won't disappoint.