We count on being connected to the Internet every day, for work and play. But our information is only as secure as our Internet security system. And that's where the powerful CUJO Smart Internet Security Firewall comes in. It's a newly release product that's been designed from head to toe to offer network protection against malware, viruses and other threats within your connected home or office. Today we're going to take a look at it and determine everything that it has to offer, what kind of security it brings and how it gets the job done.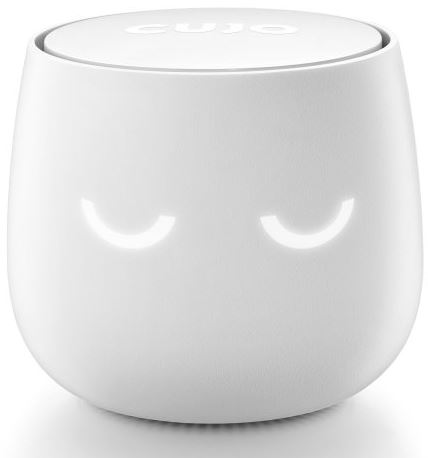 Why Do I Need An Internet Security System?
The need for a home security system is pretty obvious, even if you just hang a Beware of Dog sign outside. Most people own things they like and value, and want to keep them and prevent uninvited people from coming in. This kind of security is just as vitally important for Internet users, if not more so. After all, if someone broke into your home, they would have to look for valuables; on your phone, computer, tablet, and smart home devices – your valuables are pretty much there for the taking.
Think about how much of your life would be accessible to strangers if intruders gained access to your electronics. Online banking account numbers and transactions. Personal email addresses and messages, family photos, tax returns prepared electronically, social media account logins, passwords and much more. Additionally, any work files, programs or passwords you might use to work remotely or check in from home or via smartphone. The sheer volume of critical data really piles up once you begin to make a mental list. That's where the CUJO Smart Internet Security System (Firewall) comes in.
It streamlines and continuously monitors all traffic on all connected devices, including gaming consoles and smart home appliances, for suspicious activity while allowing users easy oversight of the network through a smartphone app.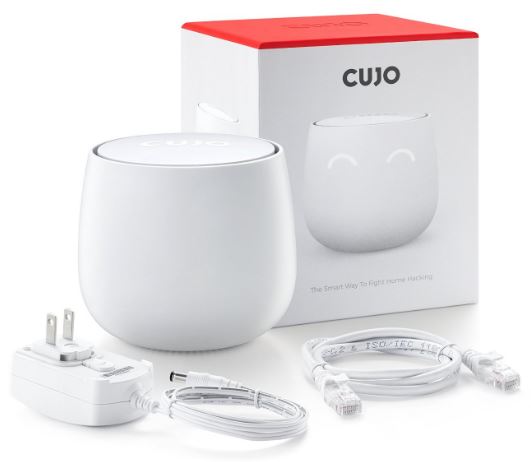 CUJO Features
Unlike the fictional namesake (a very large and vicious dog notorious for terrorizing a woman and her son in a classic horror novel by Stephen King, for those too young to remember the book or movie it was made into), CUJO is physically downright tiny – smaller than 5" x 5" x 4", and under 11 ounces in weight. It's small enough for convenient placement just about anywhere in your home or office that's within a cable's length of your Internet router. But don't let the small die fool you – online, it's a beast.
CUJO is described as having business-level Internet security capabilities. It's hard to say specifically what the definition of "business-level" is when the Internet is wide open and a pretty level playing field. That said, the device's ability to "learn" is impressive. CUJO gets used to what is "normal" activity for your network and responds accordingly when there is activity that's outside that norm.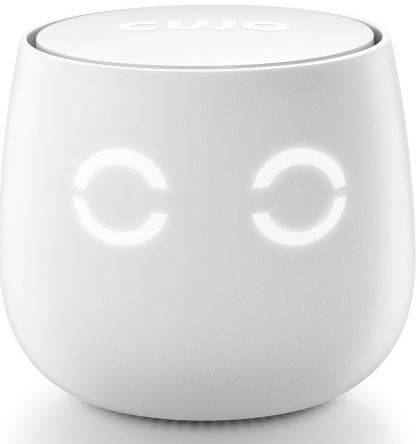 CUJO is also versatile in its umbrella of protection. More than merely securing your computers, it secures phones, tablets, and smart home devices that require Internet access, like thermostats, for example. When one CUJO unit detects and repels an attack or occurrence of malware, it alerts all other units on the CUJO system and the entire firewall is strengthened, seamlessly, and in real time. Because the CUJO unit is always connected to the CUJO cloud, the unit can receive automatic updates from other units or the cloud, as needed.
CUJO's installation requires only a plug-and-play process. This gives the device broad appeal for a variety of users. There is no need to be a tech guru to get 24/7, always-connected, high-quality Internet firewall security. In this day and age, it shouldn't be any harder than using a smartphone, and it isn't. The developers wisely created a downloadable app for iOS and Android users to run the system. There are no extra steps on a separate computer program or yet another electronic device to keep track of. That would be a hassle, and folks wouldn't use it – after all, how many times does the TV remote or cordless phone handset get lost at your house? And that's why there's an app.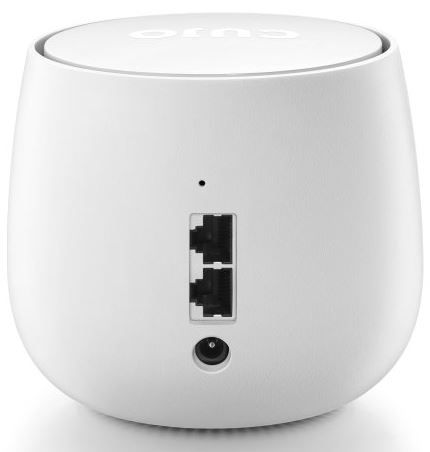 How It Works
The only thing you'll need to install the CUJO Smart Internet Security Firewall is an Ethernet cable. Connect one end to the CUJO and the other end to your Internet router, modem or wireless extender. Download the CUJO app to your iOS or Android phone to walk you through the rest of the set up.
You can connect all of your devices, electronics, and appliances that access the Internet. Be sure to okay notifications from the CUJO app on your phone. This way, you'll be immediately alerted to any suspicious activity on your network, from hacking attempts to malware intrusions. Through the app, users can block or allow, if necessary, any Internet traffic you recognize even if it's flagged. You can overrule CUJO at any time.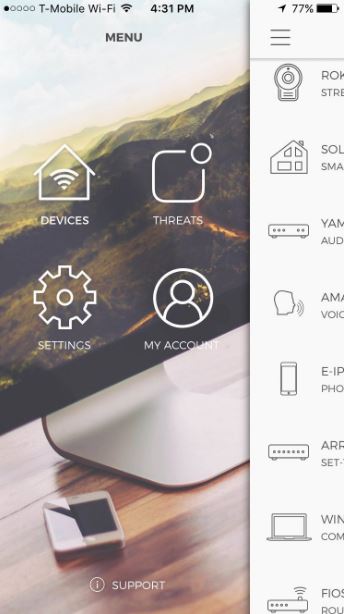 CUJO is always connected to the Internet and all incoming and outgoing signals on your network go through CUJO first, before heading out into "the wild". CUJO examines the packets, or bundles of information, that travel along your network but does not share these packets; it only shares metadata with its cloud. This metadata is analyzed and flagged if it looks like something funny is going on. CUJO then alerts you so that you can take action.
It also communicates with other CUJO devices and its own cloud so that firewall security data can be shared. Once one unit identifies a particular virus, for example, it alerts all the other units to be on the lookout for similar threats.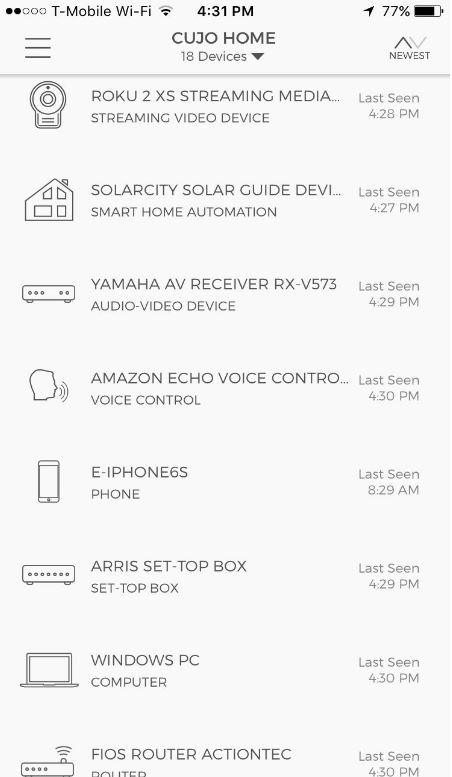 The only concern – and this is a concern regardless of your chosen method of Internet security – is that CUJO's protection of your network is contingent upon its own security, to a certain extent. Ironic, isn't it? CUJO has a compelling interest in staying vigilant and proactive in maintaining its own high standard of protection from external threats, which is good news for consumers. Any "chat" between CUJO and its cloud takes place under AES-256 encryption. Also, the only information used by CUJO is metadata, nothing you're actually sending via the Internet. With computer security and engineering professionals on board, there is no reason to think CUJO isn't in good hands.
Pricing
CUJO requires a monthly or annual subscription, which includes automatic updates of the unit. The smartphone app is free. There is no web or online interface for CUJO. The monthly subscription is $8.99 or you can sign up for a year at $99. The CUJO unit itself retails for just under $250. At this time, CUJO comes with 180-day free trial of the subscription service.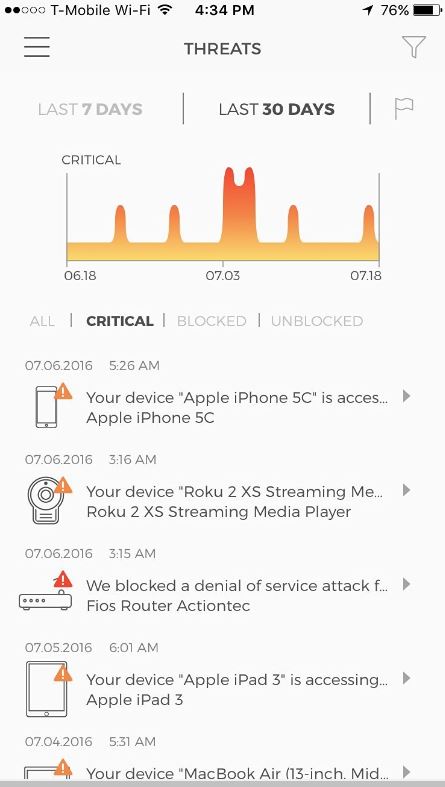 Overall Thoughts
You may know all the right steps to take to protect yourself and your valuable personal information online but your network is only as secure as the least experienced person using it. And that is exactly where the robust and dynamic CUJO Smart Internet Security Firewall comes in. Minimize the worry that your kids will download a nefarious app masquerading as a fun new game, or that your mom will click on a spammy link emailed to her by a friend who's email got hacked.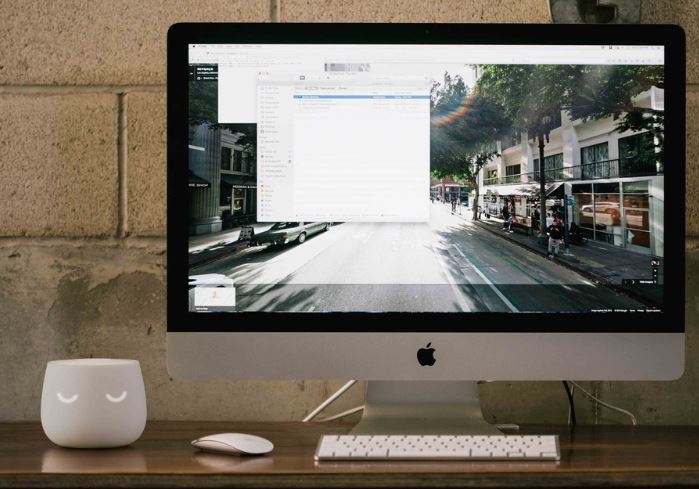 While it would be nice to think setting up CUJO would mean your computers, phones, and other devices are 100% secured, company website copy reminds users that a network security system is only part of a good Internet security strategy. So if you're hoping to ditch your firewall and antivirus subscriptions, you may be disappointed. And risking the integrity of your electronics. After all, CUJO only monitors the traffic on your network. Once you leave home and access another network via WiFi, for example, you're still vulnerable to threats on that network.
All in all, CUJO is easy to set up and easy to use. It's nice to be able to look at the unit and immediately understand how it's working. The front looks like a face with two eyes. If the eyes are wide open, CUJO's addressing a threat. If you're seeing only the top of the eyes, it looks like he's smiling and things are operating as normal and expected. If you're seeing only the bottom of the eyes, it looks like he's sleeping and that means CUJO is offline. When the eyes begin to blink, the unit is updating and should be left alone until the process is complete.
Regular, automatic updates and learning capabilities provide peace of mind. And the monthly monitoring is well worth the cost considering how priceless the time and effort would be to clean up the mess after you've been hacked. Tech support is readily available online, with a long list of FAQ to tackle the most common problems and concerns, and the company's phone number and address are easy to find. It's like having your own personal attack dog online – only much easier to train and maintain.