This latest startup is a brainchild of Dacuda, the innovative tech company with strong roots in academia. Judging by the over half a million dollars in Kickstarter pledges, with an average donation amount of $100+ per backer, there's considerable interest in what they have to offer.
Being involved with the research of 3D digital world viewing and robotic algorithms of ETH Zurich, a European University focused on providing technological advantages on a macro level, they've had plenty of authentic data with which to create the PocketScan.
In keeping with the influence and principles of ETH Zurich, it was originated to serve a massive public need, and designed for simplicity in an advanced and versatile environment. Also evidenced by the amount of functionality provided for this portable scanner, the University research appears to be going to good use.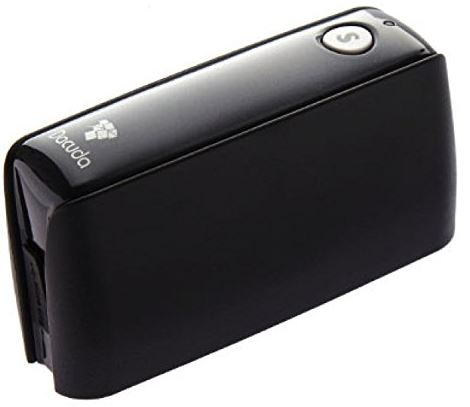 The Dacuda PocketScan is an extraordinarily light and compact, full-featured scanner that connects with your smart phone, tablet or computer on the go. Some of the specific features that it offers is being able to scan virtually any two dimensional media, from spreadsheets, text and photos, and transcribe it seamlessly with a variety of office software.
Smartphone, Tablet and Personal Computer Functionality
It's no secret that laptops, smartphones and tablets offer mobility and often greater productivity as a result. If it weren't for the needs of those who would fare much better with office equipment that offers the same advantages and innovations, the practical benefits of the Dacuda PocketScan would be greatly diminished.
Keeping you out of the office and independent of a stationary scanner is virtually guaranteed, as long as it's compatible.
The range of compatible mobile devices and platforms is immense, including:
iPhone (5 and up), iPad (4 and up), iPad (Air and up), and iPad Mini (2nd Gen and up).
Android (v4.4 or v5.0) on 20 different devices.
Windows 7 / 8 / 10
Mac OS X 10.10 /10.11
With this immense list of compatible devices, the only caveat is that PC's must meet the minimum system requirements: Intel Core Duo 1.4 GHz, 2 GB of RAM, 128 MB of graphics memory either dedicated or shared, 1 GB of free disc space and Bluetooth 2.1+.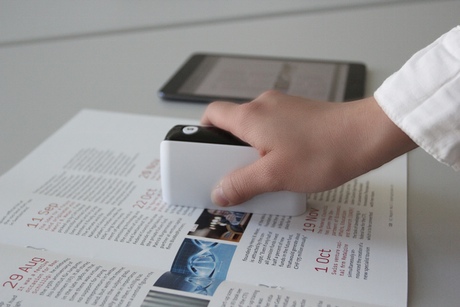 Integrated Software Platform
It's clear that Dacuda, having produced their proprietary SLAM Scan technology that they use to turn smartphones into 3D sensors, have a great deal of expertise in developing effective software. On the consumer end of the deal, they've produced a PocketScan application for Windows, Mac, Android and iOS. Its basic functionality allows you to download, install and then immediately sync your PocketScan for immediate use.
With a wireless connection through Bluetooth, you don't have to connect via WiFi or through a physical USB connection. It allows devices to communicate and work more effectively, ultimately leading to improved battery life with high quality and quick data transfer.
Although there isn't an option to set up a wired connection, it's clear which devices are compatible to provide full functionality. A wired connection isn't really necessary.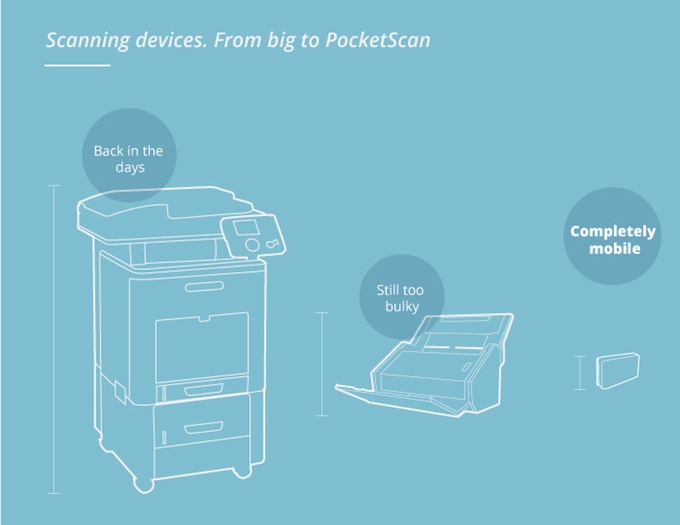 Streamlined Software Compatibility
The app grants you access to viewing, editing and sharing features, beginning with the ability to view your document instantly, as it's being scanned. Looking a little bit deeper, the PocketScan is compatible with the essential technology that you might use in your business, technical or creative efforts.
Without a seamless transition from one app to another, it's much more difficult to keep organized and on schedule. The scanner eliminates that worry, which sets it apart from other mobile scanners in many ways, since there's translation and transcription technology built directly into it.
Dacuda has provided excellent portability with prevalent software, including Evernote and the entire Microsoft Office suite. For starters, it can output PDF, DOC, XLS, TXT, JPG or PNG files.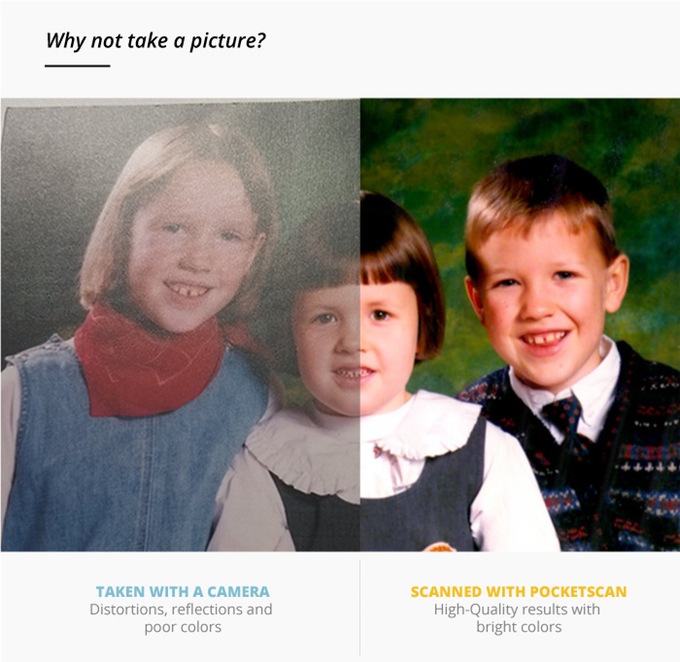 Optical Character (Text) Recognition and Spreadsheet Creation
One of the coolest abilities of the Dacuda PocketScan is the Optical Character Recognition (OCR) technology. What it does is produce a text version of your scanned document automatically, without you having to purchase additional software. Since it accomplishes this without being connected and recognizes text all on its own, Internet connection speeds don't impact its efficiency.
It's very convenient to be able to view and edit an accurate text version of a scanned document, instantly and on command, but this isn't where Dacuda stopped. You also have access to instant translation for over 60 supported languages. While language can be interpreted and translated in different ways, it's an excellent feature that could potentially save you a lot of time in the end.
Of course, it's capable of recognizing and translating text into the language that you use, providing access to a wealth of information you might not have had access to with this level of simplicity.
In terms of non-conventional kinds of scanning, the PocketScan is capable of transcribing tables into spreadsheet format, which can be especially helpful. Rather than spending precious time entering data into Excel or another platform manually, you can immediately dig in and begin working with relevant data. These features are implements of Dacuda's 3D SLAM Scan engine, which increases the resolution and processing power of any camera, and in this case, stitches images into a precise, coherent whole.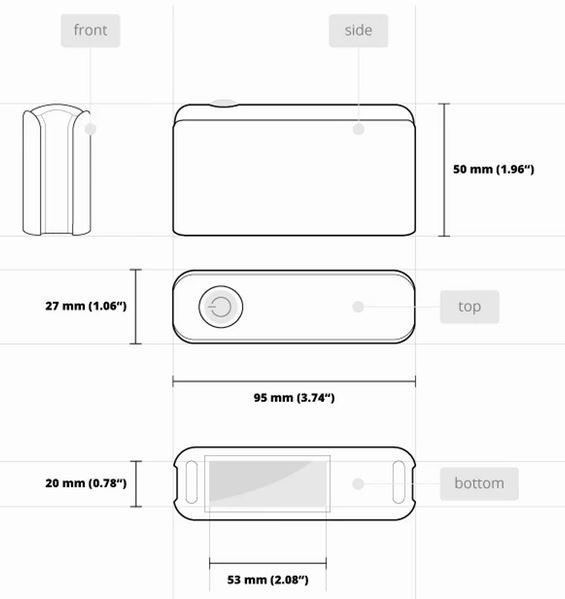 Robust yet Compact Size
Years ago, the idea of carrying a full-fledged scanner with you in your pocket would appear to be a humorous, impractical idea. Dacuda has given this area a considerable amount of focus, in that since many full sized scanners at a similar price offer many of the same features. If it isn't truly mobile for your purposes, it isn't likely going to be financially worth it to go mobile at all.
It's impressive that the PocketScan weighs only 85 grams, and even nicer that it measures just 95mm long, 50mm high and only 27mm wide. While it's not quite as slim as your smartphone or tablet, it's not likely any wider than your laptop, giving its 'pocket' concept a breadth of authenticity and honesty. Many users will simply choose to store it in their purse or backpack, but it's worth noting that it'll fit in a pocket of an ordinary pair of pants.
We've already mentioned the software, however the 1,600 dpi sensor has the basic RBG color requirement, as well as fusion capabilities for multiple scan data and a MEMS gyroscope for discerning its orientation in 3D space.
In terms of the built-in rechargeable lithium-polymer battery, it's powerful enough to provide approximately 400 scans on a single charge – quite impressive if you ask us.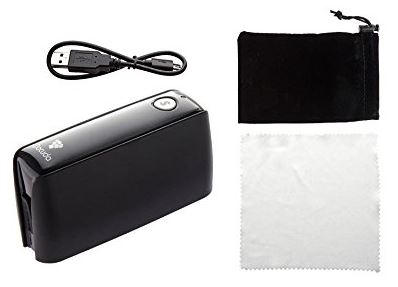 Built-In Light Source
One of the issues with conventional glass platform and mobile scanners alike, is the environments and formats with which it's capable of scanning accurately. The PocketScan's light source makes it capable of producing a digital image in both low or high light environments, which is critical to performance because it'll determine the clarity, depth and accuracy of color reproduction.
High Resolution, High Capacity Scanning
As you know, the laser sensor and advanced software combine in a robust way to provide higher resolution, and thus greater detail. What's not so obvious is the size of images that it's capable of scanning, which is part of what makes it so unique and innovative.
First, it's capable of scanning regular documents of up to A2 size, however this may result in A3 or A4 size depending on the device you're using. Because images are scanned, presented and assembled in real time, the document formats may be limited by the processing power and memory of your smartphone, tablet, PC or Mac.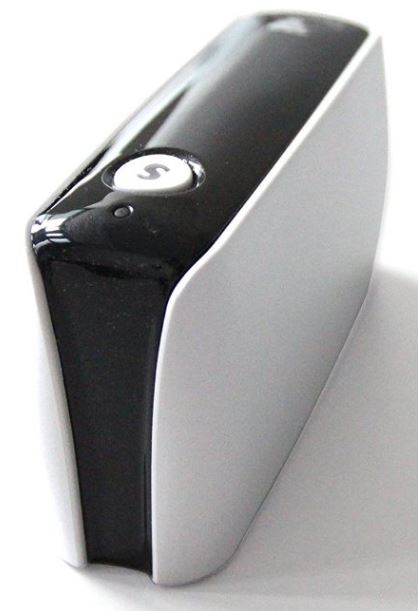 That being said, you're also given the option of scanning enormous original sources, including but not limited to a wall-sized mural, a poster or the texture of a piece of furniture. The limit here is in the user's imagination, which is particularly useful because conventional high tech cameras, such as those used in smartphones, won't produce the depth, detail, resolution and light that the PocketScan will.
Even for those who have access to amazing digital cameras, it can be quite useful to have an easy to manage and instantly available scanned version of documents too large to process through a conventional scanner.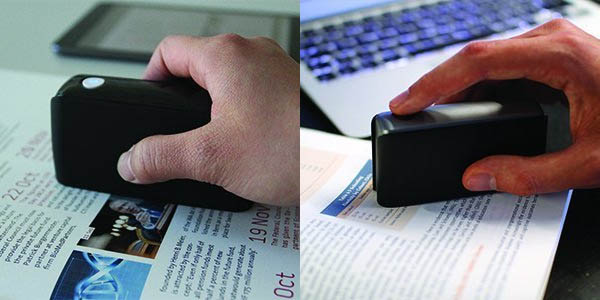 Final Thoughts
The Dacuda PocketScan isn't truly 100% unique in concept, however the level of technology supplied for it really gives it an edge. Because its features appeal to such a vast audience of mobile users, there doesn't appear to be any major benefit to large offices only requiring scans of basic documents, who could likely afford their own text recognition and translation software.
Maintenance is kept to a minimum with a basic USB charging requirement, and at an affordable list price with inexpensive protection packages, it provides a significant economic advantage.
Since the research used from ETH Zurich and University of Zurich are actually owned by Dacuda, it's interesting to note that each party continues to collaborate with each other. This may imply a high potential of greater and more innovative technology being made available in the future.
Overall, we feel like it'd be a great investment with quite a few practical benefits that just about anyone could appreciate.
Meet Derek, "TechGuru," a 34-year-old technology enthusiast with a deep passion for tech innovations. With extensive experience, he specializes in gaming hardware and software, and has expertise in gadgets, custom PCs, and audio.
Besides writing about tech and reviewing new products, Derek enjoys traveling, hiking, and photography. Committed to keeping up with the latest industry trends, he aims to guide readers in making informed tech decisions.