Despite having a shorter depth of focus, providing a smaller flange focal distance and depending on smaller lenses, mirrorless cameras provide some big advantages. First and foremost, since they use interchangeable lenses and smaller systems, they're made to be more compact and lightweight, however this is only the beginning of the potential advantages, as is evidenced by many micro four thirds systems like this lens.
That being said, if you're looking for higher detail at long distances, it's going to be much more difficult to achieve with a single lens system, thus putting a much heavier demand on the quality of performance. Another important performance aspect is the capabilities of the aperture, where an effective yet less expensive aperture on a 35mm lens of f/1.8 is acceptable. However, better results in low light situations with a smaller lens is likely to be expected.
In this review, you're going to find a detailed and accurate analysis of the Panasonic Lumix G Leica Summilux 12mm F1.4 Lens in the major qualities of performance, ease of use, durability and appearance in all of these, as well as additional areas. Among the features we'll be taking a closer look to see what it's capable of so you'll be able to determine if it's a great investment.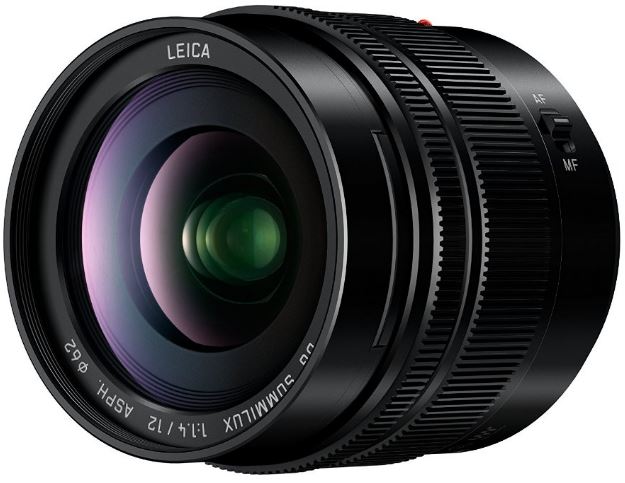 Compact and Lightweight Micro Four Thirds Design
Using a mirrorless four thirds camera means that you can achieve wider angle shots, however you have to be careful because they also magnify your shots which can lead to lower quality images. For this reason a 12 millimeter lens attachment is exceptionally useful because it's a very wide viewing angle that provides the clarity that you'd expect.
One of the advantages that Panasonic has made with their micro mirrorless four thirds systems is the fact that each component is smaller, thus lighter in weight and easier to both manage and store away for travel. When comparing this lens with 35 millimeter lenses of its class used on full frame cameras, the angle of view is considerably larger with this lens, as well as being smaller, lighter and more efficient. Looking at its actual dimensions, it measures 6.46 by 4.49 by 4.49 inches in size and weighs only one pound.
While it uses a fixed wide angle lens design, it also allows for automatic zoom features which most digital cameras use with varying effectiveness. It provides for clarity at high resolution as you'll soon discover.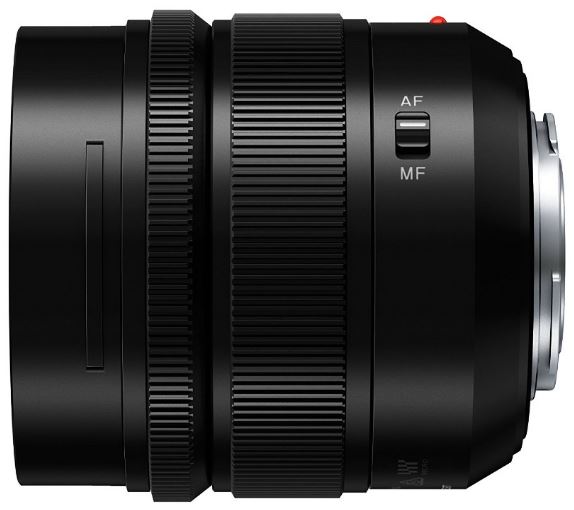 Specialized High Quality LEICA SUMMILUX Designed Wide Angle Lenses
As you know, the quality of images that you achieve can be radically different and often unpredictable when using mirrorless four third cameras. This is because they magnify the picture in order to compensate for a lower focal length. For this reason, it's essential for performance to have high quality lenses to not only capture more detail with greater clarity, but also to prevent distortions such as those caused by adverse lighting conditions.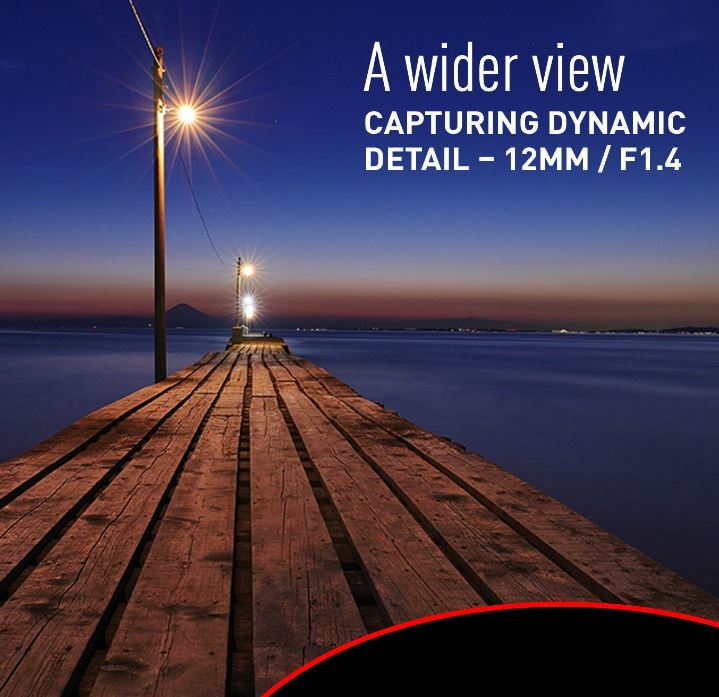 By partnering with Leica Camera, Panasonic has be able to produce a series of professionally made lenses, such as those used in this lens attachment. There is much to be said about the lens construction, however before we break that down, it's worth mentioning that every single lens used in this lens attachment have been given Leica Camera's stamp of approval.
Being a company that has for over a decade provided top of the line camera technologies, this means that Panasonic's involvement with Leica Camera for this lens goes well beyond a gimmick or name placement. In keeping with the wide angle design with a micro three fourths system, these lenses suppress much of the sagittal rays that produce flair in conventional wide angle lenses. The significant fact is that each requirement set by Leica Camera's standards that hasn't been thoroughly met, is achieved above and beyond them.
This is a valid indication of the kind and caliber of this lens. It answers the question of whether or not it provides value and uniqueness in this area with a resounding yes, however the question of overall economic quality is left to the rest of its features.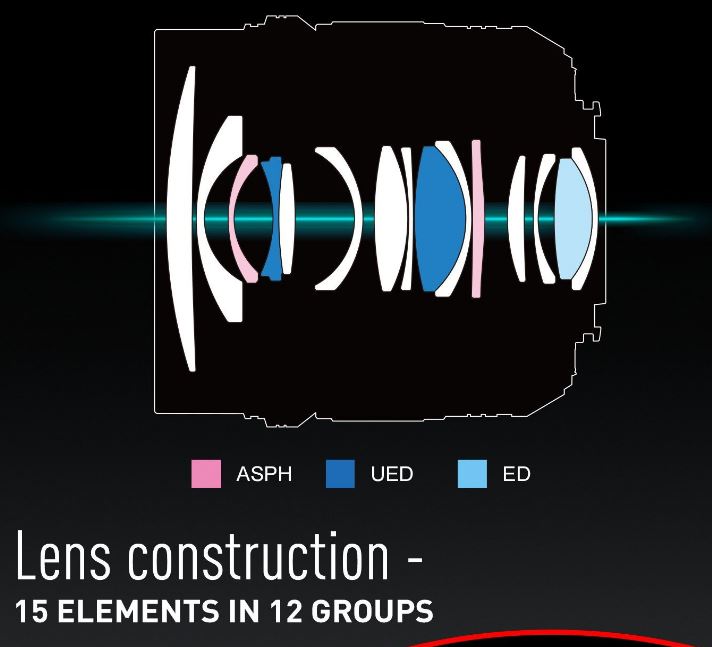 Versatile Lens Construction
Being a fixed zoom type lens in a mirrorless three fourths camera system, the LUMIX G LEICA DG SUMMILUX uses fifteen lenses in twelve groups. It's designed to provide a wide angle view of any of the shots that you're taking. However, in order to do this it has some essential features and characteristics and provides a focal range of between twelve and thirty five millimeters.
First and foremost, it uses two aspherical (ASPH) lenses, one near the front and one near the back, to serve the function of stopping spherical and distortion aberration. Having two lenses that don't have a spherical surface means that you don't have abnormal image reproduction caused by reflections on the lens itself.
There are also two 'ultra extra low dispersion' lenses, one behind the front ASPH lens and one ahead of the back ASPH lens. There's also one extra low dispersion lens located at the very back of the lens construction. These prevent chromatic aberration, which is caused when one type of wavelength is refracted at particular angles, in order to keep colors clear, consistent and full.
One of the facts about chromatic aberration is that if a lens isn't capable of off-setting one type of visible wavelengths, it'll create an imbalance of colors by blending one across the image, or dulling the visibility of others. These low dispersion lenses also allows your camera to focus on a greater amount of details, which is essential to shooting landscapes with a wide angle lens.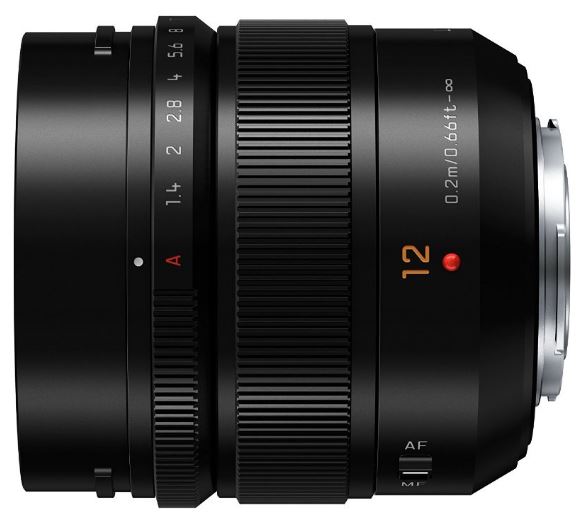 Fast Aperture and 4K Video Focusing Capabilities
With all of the basic imaging capabilities taken into consideration this lens performs well, however capturing video is another matter almost entirely. One of the reasons for this is because as subjects move and shooting environments change, your camera's sensor as well as the lenses themselves must adapt to both contrasting and dynamic lighting conditions. While this will depend somewhat on your camera sensor's ability to accurately represent light, the lenses you use play a critical role in providing an appropriate aperture range.
The Panasonic Lumix G Leica Summilux is capable of producing contrasting, high and low light images in video with an aperture range of between a minimum of f/16 and a maximum f/1.4. This is a higher maximum than you'd expect with similar lenses in its class. It's capable of adjusting its aperture settings very rapidly, with the bonus that its compact and efficient design allows it to do so with minimal noise, making it an exceptional option for those recording both video and audio with their digital camera.
This performance capability is also critical to shooting high definition and 4K resolution video. Without an accurate representation of light it's nearly impossible for a camera's auto focus mechanism to work quickly enough to produce it.
As is pointed out by the manufacturer, this lens is a great option for shooting 4K video, especially for the size of a mirrorless three fourths system.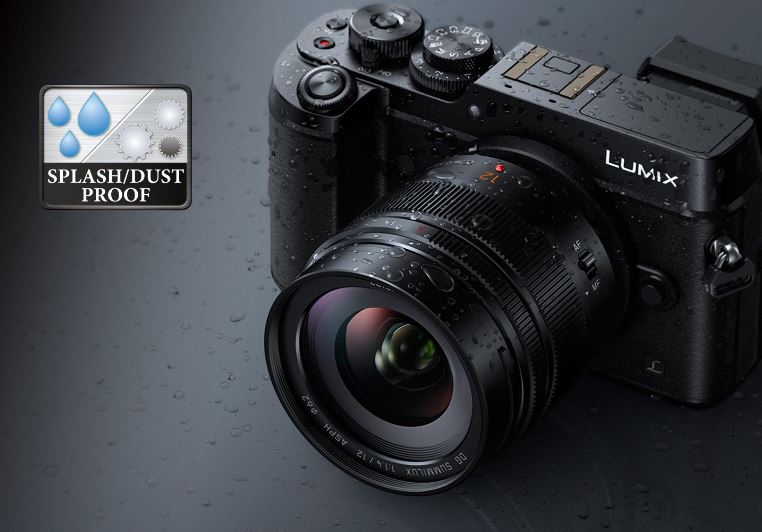 Durable Construction for Use with Compatible Cameras of Similar Quality
Taking into consideration the leading edge technology being put into the lens construction and each individual component, there are other qualities that are continuing to be pushed by the digital camera industry that aren't fully accounted for. For the foreseeable future and certainly within the present marketplace, durability is a quality that's being given tremendous overhauls, improvements and enhancements.
In order to stay current and compatible with the needs of digital camera users, the Panasonic Lumix G Leica Summilux is fitted with a dust and splash proof constructio. However, it's only valuable and useful when used with a compatible LUMIX camera with similar durability. This feature will seem like a large burden on expense for many digital camera users who don't capture video or images outdoors.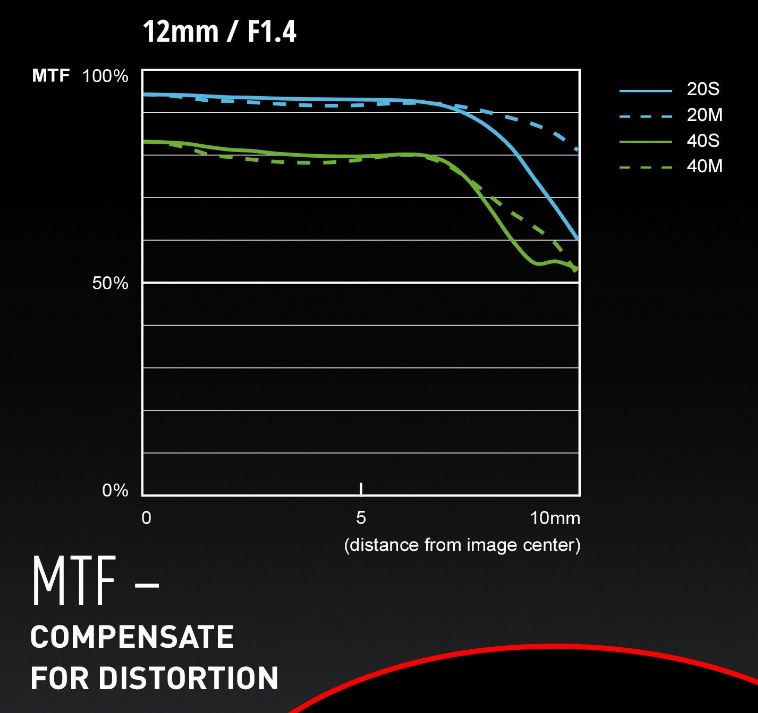 That being said, being durable in this case isn't like a performance feature that you'll never use. It provides value to any user in that it's built strong enough to provide years of use without losing performance quality due to environmental hazards.
You'll get the lens attachment and lens caps for the front and rear right out of the box, so you'll be able to avoid scratching the exterior lenses. They've also included a lens hood to keep its body safe, which complements its dust and water proof design. Additionally, there's a lens storage bag to make it easy to store and provide further protection for scratches and other damage while travelling.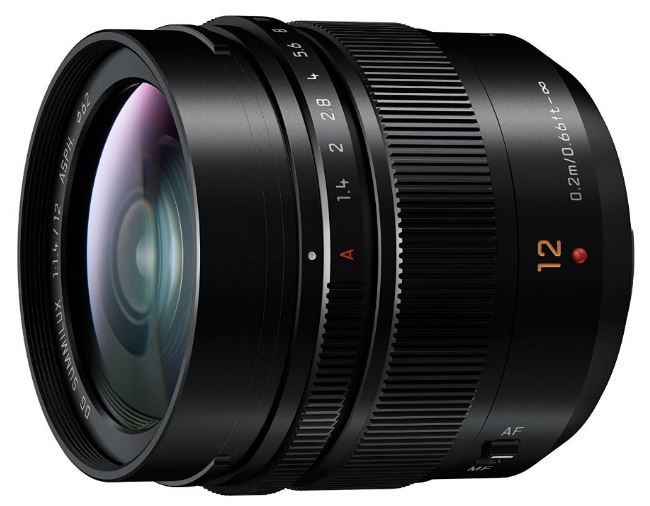 Final Thoughts
One quality not already mentioned is appearance, however with such a robust set of features in other areas, its sleek, black colored design is in no way compromised. It features ribbed manual focusing rings and a simple auto to manual focus setting switch.
In terms of economic quality, this lens attachment certainly isn't cheap and many customers would be hard pressed to afford its premium features. On the other hand, the Panasonic Lumix G Leica Summilux contains enough performance, ease of use and durability for the professional and hobbyist camera user. The only major limitations being its compatibility with other cameras, and the type of camera you wish to use it with. Overall, it's quite expensive, but you're getting cutting edge performance with hardly any compromises.
Meet Derek, "TechGuru," a 34-year-old technology enthusiast with a deep passion for tech innovations. With extensive experience, he specializes in gaming hardware and software, and has expertise in gadgets, custom PCs, and audio.
Besides writing about tech and reviewing new products, Derek enjoys traveling, hiking, and photography. Committed to keeping up with the latest industry trends, he aims to guide readers in making informed tech decisions.