In today's day and age, every home needs a fast, reliable and secure wireless network, but setting up and configuring one all on your own may be difficult and somewhat troublesome – especially for those with little or no IT experience. Because of the over-complexity of some routers and the common confusion often associated with WiFi, many households have turned to easier solutions or all-on-one systems like the Securifi Almond.
As a popular option over the last several years, the Almond WiFi device boasts a great amount of simplicity and ease of use. It allows you to spend quality time online, without the painful and effort consuming configuration process that you'd find with most routers or other WiFi systems.
Securifi's newest edition, the Almond 3 is now available for pre-order and will soon be released in the coming weeks. We're going to take a close look at it to see what it offers in terms of features and high-end performance and give you a better insight as to what it's designed for and fully capable of. Whether you've owned an Almond in the past or you're soon planning on upgrading your WiFi network, it's important to understand what the Almond 3 offers that it's predecessors don't.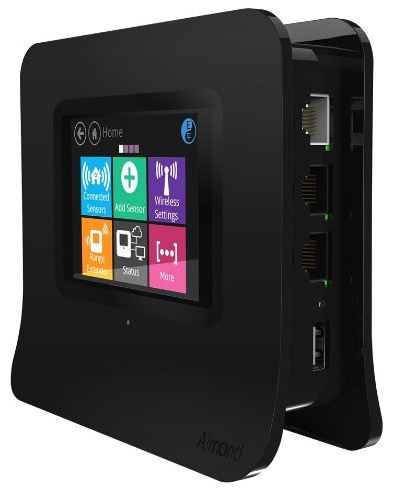 Similar Appearance, Better Integration
At the core, it still contains a lot of the same – a beautiful design with an integrated touchscreen that walks you through the setup process in a few minutes. Simply plug your modem into the back of the Almond and follow the onscreen wizard – no PC or secondary device required. Once you take a few minutes to do this, you'll be able to create a "mesh network" so you can add additional Almond's to expand coverage into any area of your home without compromising on speed, reliability or available WiFi access.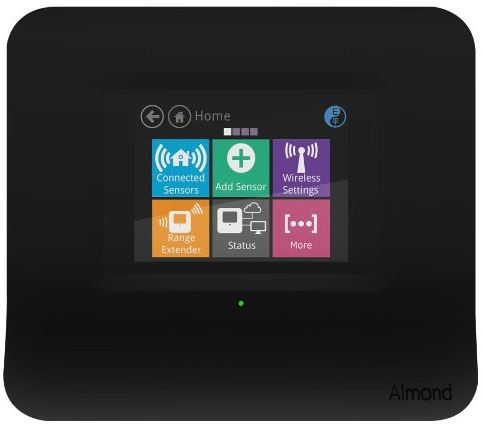 A mesh network is a much better infrastructure since often times a single router or access point isn't ideal in homes that are over ~1300 square feet. Rather than having a single access point, you can add multiple Almond 3 units to expand coverage to more rooms and floors of the house. For medium sized homes that either have two stories or over 2,000 square feet, Securifi recommends using two units. Any home that's over 2600 square feet should be equipped with at least three units, depending on your specific floor plan and layout. With multiple units, each one will work together to create a single WiFi network across your entire home, with better coverage than both the Almond+, Almond 2015 and Original Almond.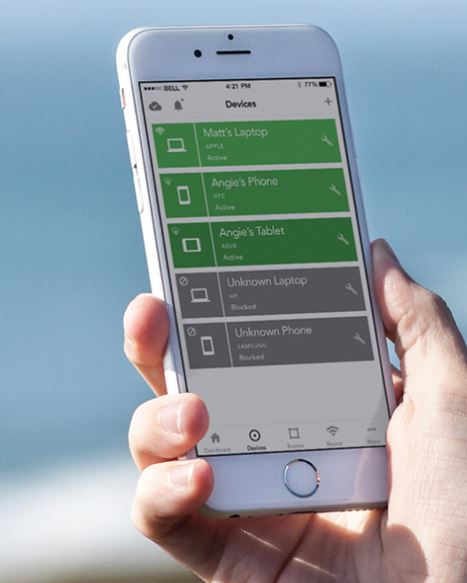 The App
Available for both iOS and Android, the free Almond app offers an easy and insightful way to check-in and monitor your network for virtually anywhere in the world. It opens up a lot of features and makes them available in a simple and intuitive interface so you're always aware of what's going on. You can have it alert you whenever a new device joins your network so you can deny or grant access with a simple swipe. Everything happens in real-time so that you're constantly in the loop and never out of touch. You can even add time limits and restrictions to certain devices so your children won't be able to go online when you don't want them to.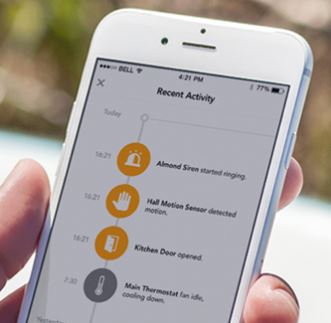 Home Security
Using the app you can add a whole new layer of awareness and receive push notifications when something happens that requires your attention. Configuration with a variety of door, motion, window, flood and vibration sensors is fully possible all within the easy to use interface on your iOS or Android device.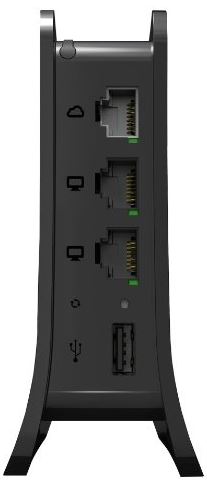 Smart Home Hub
Rather than being a typical router or range extender, the Almond 3 excels as a Smart Home Hub that can be fully integrated to work with hundreds of different smart devices throughout your home. Thanks to the integrated ZigBee Radio Chip, it can communicate with virtually every smart home product that you own. From light bulbs, door/window sensors, thermostats, locks and a variety of smart appliances, the Almond 3 can be paired with them so you can utilize full control over every detail in your home.
In fact, it even supports "Z-Wave" and Bluetooth devices as well, but you'll need a separate USB dongle to take full advantage of that. Zwave is a protocol for communication between home automation devices that makes their integration much easier and more streamlined.
Programmable Siren
As an entirely new feature to the Almond 3, there's a built-in siren that you can configure to alert you if any specific scenarios arise. The siren can be triggered on certain custom events that you pre-configure so that you're always aware of what's currently happening in your home or on your network at all times. Additionally, you have the freedom to authorize specific smartphones to have the ability to disarm the alarm at anytime.
The rules engine that's used for the programmable siren even allows for multiple triggers and multiple effects. This way, you can configure specific and complex alarms to go off, rather than a generic alarm for a single event. What's best is that the rules are stored locally. If your Internet goes down, it won't rely on a cloud or third party to remember your specific settings – everything should continue to operate as if your connection never went offline. Although do keep in mind that there isn't any battery backup – if your power goes out, the Almond will power off.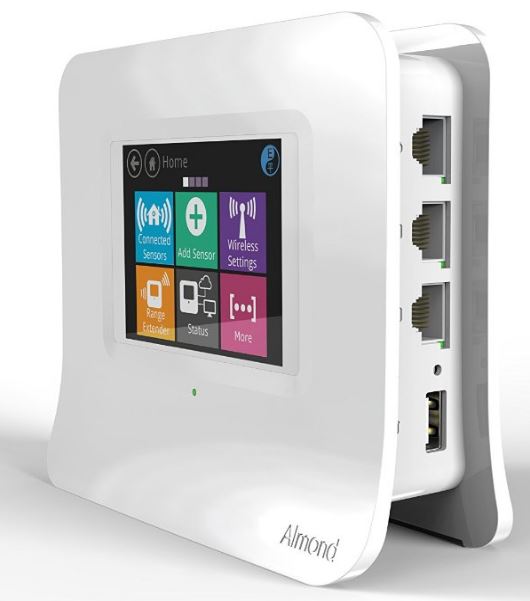 WiFi Sensing
One of our favorite features that's been included with the Almond 3 is the WiFi Sensing feature. It can be configured to trigger a specific set of rules or tasks when a specific device comes within range of your WiFi network. For example, if you walk through your front door and your smartphone is in your pocket, it'll connect to your WiFi network and then trigger certain events or actions to take place such as automatically turning on your home porch lights, activating a camera, etc. Rather than using GPS-based geofencing automation that some routers already use, it's much more reliable and quite accurate.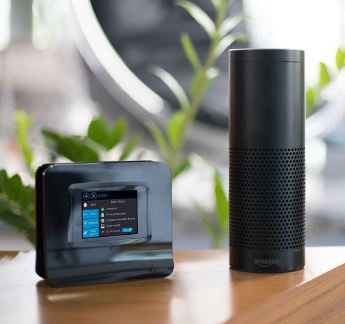 Integration with Amazon Alexa
The new Amazon Alexa Echo Tap and Dot have become quite popular among many households. They incorporate some of the coolest and most innovative new technology that go hand in hand with futuristic smart home operation. What's really special about the new Securifi Almond 3 is its ability to pair with both the Echo, Dot and Tap so you can use all of the same verbal Alexa commands right through the Almond 3. We think that it's a nice addition that adds quite a bit of usefulness to an everyday, ordinary home network. At this time, no other router or WiFi system can integrate into Amazon's Alexa platform like this.
Future Expansion
Although the specific details aren't quite ready yet, Securifi has proposed partnerships in place with popular brands like Nest, Philips Hue, GE, Yale, Cree, Belkin and others. This likely means that compatibility with future technologies and upcoming smart gadgets will be in place and ready to go as time goes on. We see the Almond 3 as an excellent alternative to other popular smart home hubs like Samsung's Wink and SmartThings platform.
WiFi Speeds
There's no doubt about it, WiFi speeds are an important factor that should be taken into full consideration. To our surprise, the Securifi Almond 3 only offers AC1200 WiFi whereas the older Almond+ offers AC1750. Although both are dual band WiFi through 2.4 GHz and 5 GHz bands, we believe that the Almond 3 is slightly under-powered in this regard, but there may be a good reason for this. Since the Almond 3 should be utilized in a "Mesh" network and not solely on its own, it may not necessarily need as high of bandwidth capabilities if it were working individually.
Either way, most users will be perfectly fine with AC1200 speeds since a lot of ISP's (Internet Service Providers) aren't able to deliver anything faster than this anyways. However, for hardcore video gamers or those who require the absolute fastest connection speeds possible, this may be lacking.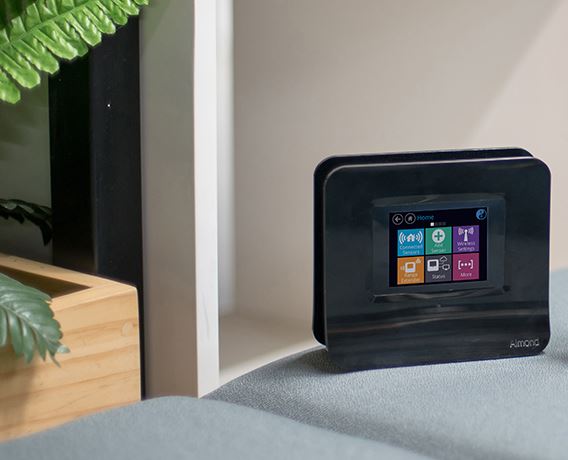 Final Thoughts
Although there may be faster routers available on the market, there aren't many that can compete with the practicality and vast assortment of impressive features that the new Securifi Almond 3 have. The Almond has been a top choice since it's original release in 2011, so it's nice to see an updated version come available that's fully capable of providing plenty of features that directly tie in with any smart home.
Compatible with all kinds of smart home devices from the Amazon Alexa to Nest and others, we think that it's a great choice for those who want simple and secure performance without the dreaded headache of setting up your own standard WiFi network. Simplicity, ease of use and wide compatibility make it a top choice for many, although the AC1200 speeds may not be suitable for high-end users that require the absolute fastest speeds available.