The Damson Audio DAHB01BK Headbones Bone Conduction Headphones offer multiple purposes and also functions as a hearing impairment aid with superb quality. That being said, it's more than just a set of headphones. It's a device that improves hearing and works well with all recreational hobbies by vibrating around your ear area, producing better sound quality with fantastic enjoyment.
This technology has a radical approach to listening to sound or music. It taps the bone structure in your skull to hear sound versus the traditional method of listening through the ears. This is why it's sitting in front of the ears when in use. Conventional headphones stay in the ears which bring a whole different kind of listening experience.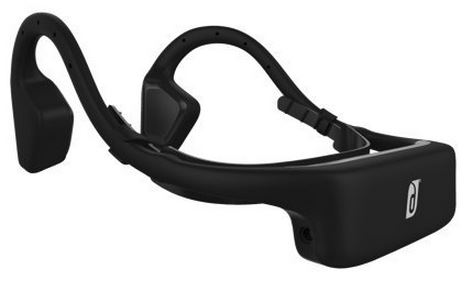 These headphones let you hear the rest of the world while enjoying your favorite music. With conventional headphones, several sounds compete with each other. But with these, the sounds coming from the speakers and surroundings seem to work out very well. This creates a harmony in the several sounds that you can hear clearly hear and still have a presence on what's going on around you.
Many are pleased to find out that there's an integrated Bluetooth system that allows data transfer and audio streaming without any cables or cords. It's water, sweat and dust resistant which makes it a great choice for those who enjoy outdoor activities. Additionally, it comes included with a rubber band that holds them in place while you're using them. It's located at the top of the neck, and honestly never becomes a nuisance.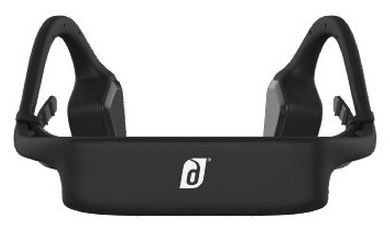 What is Bone Conduction?
Bone Conduction is the act of delivering sound through the bones in the head. The hearing impaired often uses this kind of technology for various reasons. Medical experts say that sound that travels through bone conduction is clearer and more audible. Unlike the inner ear levels, bone conduction gets the sound signal faster than the many levels that the inner ear has. The sound goes through the temporal bone which then goes to the inner ear. This prevents hearing damage while sending supreme sounds.
Many people with hearing impairments resort to bone conduction as it allows them to improve their hearing and let them enjoy their favorite tunes without any side effects.
People without hearing difficulties also use this technology to amplify their listening experience to the next level. Extreme sports and gaming hobbyists are fans of it for entertainment and pure pleasure.
The Damson Audio DAHB01BK Headbones Bone Conduction Headphones promise a new way of hearing sound. This radical technology lets people tap into the skull's bones to experience a different level of sound that most people haven't ever experienced. When a person uses it for listening, there's a better sense of hearing that the inner ear is not able to provide. Those from all walks of life could gain with the improvements and benefits they provide, even if there's no necessary medical need.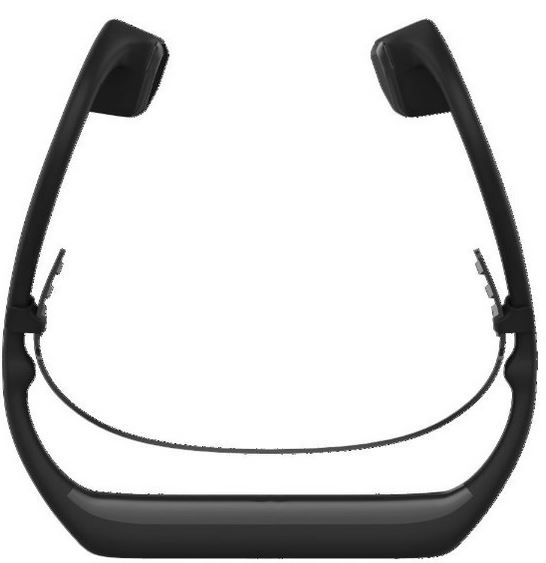 Pros
Hearing Improvement – Certain hearing impairments can improve with regular use. These are microtia, anoxia, tinnitus, and hearing loss caused by meningitis. A single-sided hearing impairment is also accommodated. Special apps increase the ability to hear clearer by using a smartphone as a hearing aid. Audio from the smartphone can stream into the headbone for you to hear. And don't worry, you won't need a clinical prescription to use them.
Sports – Moving around while playing sports tends to disable a person from listening to music. This is simply because of the typical design with conventional headphones. They stick into the ear or cover the entire ear, which can leave a person unable to hear the rest of the world around them. Many sports fanatics want to listen to music while engaged in their favorite activities, so many are happy to find out that these sits in front of the ears so you're able to hear music while also hearing your surroundings.
Gaming – Your favorite video games are better experienced with the Damson Audio DAHB01BK Headbones Bone Conduction Headphones. Their superior quality lets the gamer feel every move and hear every sound. This immerses you into the game which makes for a more life-like and enjoyable experience.
Portability – The incredibly compact size makes them a great choice. The headphones arms fold into a single strip which makes it slide into pockets and small pouches very well. They're also very lightweight so they'll never get in the way.
Take Your Call – Take hands-free calls without any cables or wires dangling around. Using Bluetooth, you can wirelessly connect to your cell phone.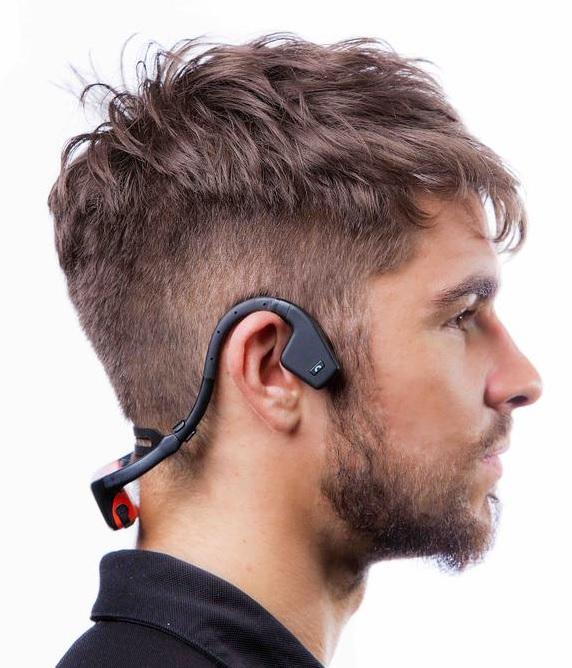 Specifications
Bluetooth capable
Water-resistant
Uses Lithium Ion rechargeable battery
8-20 hours of Battery time depending on sound path
300 hour standby time
Built-in mic
Voice dialing
Auto switch for calls
80 grams in weight
What's Included in the Box?
Micro-USB charging cable
Glass-style case
Ear buds
Sports strap
1-year warranty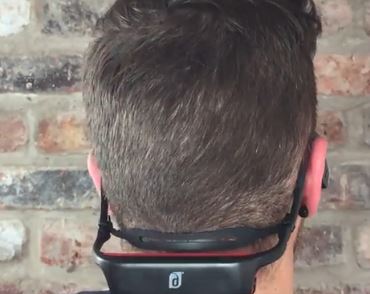 Who is Damson Audio?
Damson Audio launched in 2011 with the mission to expand the quality and reach of audio devices for several purposes. They started with speakers that blew the competition away by using US Navy systems in their products. Now, they have an entire lineup of top of the line, highly rated audio equipment available.
Verdict
The Damson Audio DAHB01BK Headbones Bone Conduction Headphones are a fantastic choice if you're looking for superb audio quality using a whole new kind of technology that most people have yet to experience. They're lightweight, compact, durable, and overall a great investment. Perfect for all kinds of sports and activities, or for those who have hearing difficulties and want to try a better solution to quality headphones.