TV screen resolution at its best. This is what the Sony XBR43X830C 43 and 49 inch 4K Smart LED TV brings to the table. It uses 4K technology that delivers the highest level of resolution available in today's television industry. This innovation brings to life vivid colors that look remarkably real and seem to pop out of the screen. The viewing experience expands into a whole new dimension that only Sony can bring.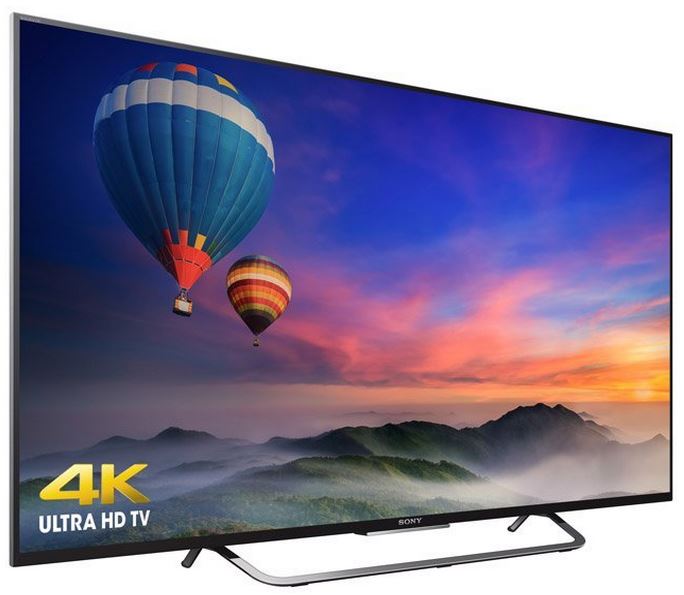 Sony invested a decade of their expertise analyzing how high definition and 4k can improve for the viewing masses. They focused on the theme experience as their driving force to design an even better 4K TV. Color, clarity, and contrast look even more crisp with this latest model. Sony has definitely outdone itself with its May 22nd, 2015 release of the Sony XBR43X830C 43 and 49 inch 4K Smart LED TV.
What's 4K Technology?
4K is the next generation technology that allows image resolutions to display on an even bigger screen with increase clarity. The previous QUAD High Definition screen which used to be the largest, is now outsized by the 4K screen resolution. It measures more than 4,000 in length and more than 2,000 in height, hence the "4K" name.
Add this to an ultra high definition TV screen resolution and you get the most real-life experience while watching any movie or show.

What's So Special About This TV?
The combination of 4K and Ultra HD is an unbeatable feat that only Sony provides. The experience it brings to viewers is nothing short of precise and real time. The quality of sight and sounds are as real as a live version of a football game that's playing right in front of you.
The Sony Sony XBR43X830C and XBR49X830C are Smart TV's that are completely controllable through the Android operating system. With the installed app, you can perform functions like playing games, voice search, and configure your preferred settings.
Streaming in 4K is compatible with Netflix and Amazon 4K offerings that other TV brands simply don't accommodate. There are many movies and shows that come readily available in 4K format now, which is excellent if you prefer the most clarity with your viewing experience.
This TV also acts as a personal computer if needed, as it carries various applications that are popular in all ages. Checking emails, updating Facebook, uploading to Instagram, and searching Google is all possible.
Voice search was not left behind in this Sony TV. No matter what the watcher needs, simply saying a few words activates the voice system and does the work for you – no more manually finding what you need.
Google Cast is a recognized app that allows users to immediately direct the TV what it needs to show through your mobile device. This can also activate other home speakers that are required for the full-on experience. Additionally, there's a special remote control included for easy convenience and functionality.
Other highlights include personal recommendations for shows and PlayStation 3 game streaming capabilities. You can even connect a dualshock 4 controller to the television to choose and checkout available rentals.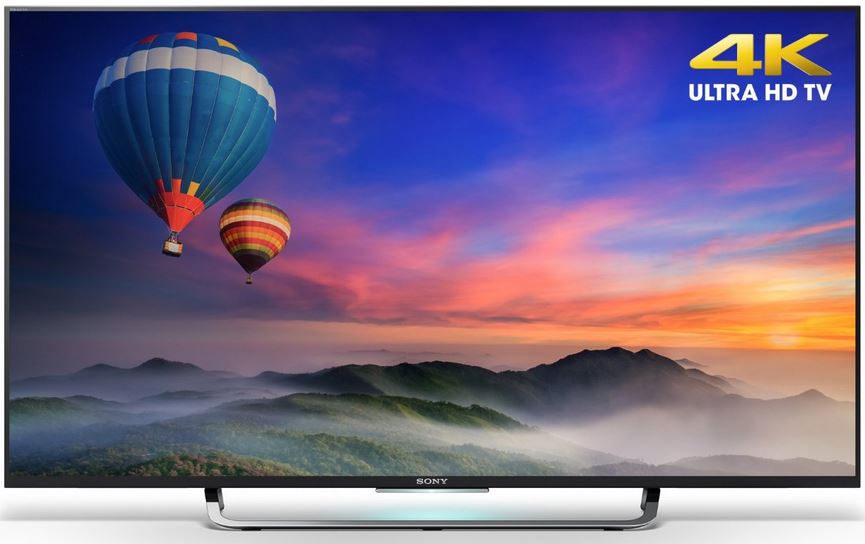 Anything that shows on this Sony 4K television seems to move as fast as the real time action. There's no delay in movements, just like watching a live event right in front of you. The visuals and movements are crisp, clear, and instantaneous to give a fully immense experience that most individuals have never even had the pleasure of experiencing.
Pros
There is so much to do on the TV to keep you busy for hours on end. Since you'll likely spend a lot of time using it, we're happy to say that it's very energy efficient. In fact, the estimates yearly energy cost is around $14-$20, based on 11 cents per kWh and 5 hours of use per day.
It's versatile and easy to use so people of all ages are able to freely use it. Also, almost all hand-held/mobile devices are compatible with it for easy interaction. There's not really a learning curve, it's a simple thing to figure out.
With upscaling technology, even older footage upgrades to the massive 3,840 x 2,160 pixel resolution, even if they aren't in a true HD format.
Cons
As high-tech as it seems, 3D is not an available feature in this Sony model, unlike its other Sony counterparts. That's OK to some though, 3D doesn't always deliver the best enjoyment for all. Also, at this time it's unknown if it allows deleting, copying, moving and recording which many people like to do. This could be a potential disadvantage as many people like being able to perform these functions freely and at will.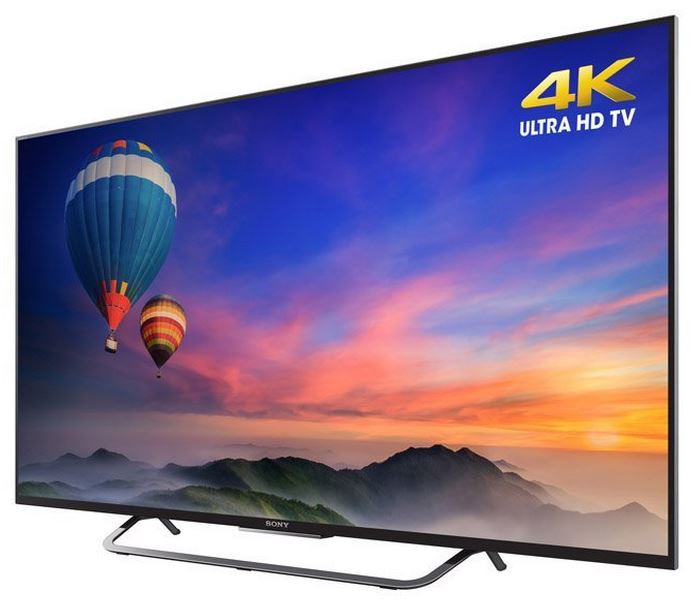 Retailers and Pricing
Amazon.com offers the Sony XBR43X830C 43 inch 4K Smart LED TV at $1,298.00 and the 49 inch at $1,598.00 – available beginning May 22, 2015. A special limited time discount goes towards a Sony digital camcorder when a buyer gets his Sony 4K TV from Amazon. They also offer a 30-day free technical support from the day it's delivered.
What Does It Come With?
Remote control
Table top stand that needs assembly
R03 batteries
AC power cords
Screws
Setup Guide and Operating Instructions
Limited 12-month Warranty Card
Specifications
This TV is approximately 26 lbs without the stand and 28 lbs with the stand. The dimensions are 37 7/8″ x 22 3/8″ x 2 3/8(13/16)" inches without the stand and 37 7/8″ x 23 7/8″ x 7 1/2″ with stand.
Other note-worthy specifications include:
LightSensor Technology
4 HDMI inputs
3 USB inputs
120Hz native refresh rate – Motionflow XR 960 (Effective)
Image Aspect Ration: 16:09
3,840 x 2,160 pixels
Default Opera Browser
Power-Saving Mode
Sony Surround Sound System
4k Upscaling
The Verdict
Although it requires an investment of around $1300, we think that the Sony XBR43X830C 43 & 49 inch 4K Smart LED TV is an excellent choice for those who want incredible clarity with feature-rich entertainment. It has everything most people want and more in a high-end television. Energy efficiency, ease of use, reliability, and overall quality make it stand apart from other brands within the same price range.
Meet Derek, "TechGuru," a 34-year-old technology enthusiast with a deep passion for tech innovations. With extensive experience, he specializes in gaming hardware and software, and has expertise in gadgets, custom PCs, and audio.
Besides writing about tech and reviewing new products, Derek enjoys traveling, hiking, and photography. Committed to keeping up with the latest industry trends, he aims to guide readers in making informed tech decisions.