Be it running, biking or working out, the Philips SHQ1300LF/27 ActionFit Sports Headphones perform as good as they look. A music lovers favorite that can go with them anytime, anywhere with excellent sound quality. We had a chance to get a closer look at them, and were quite impressed.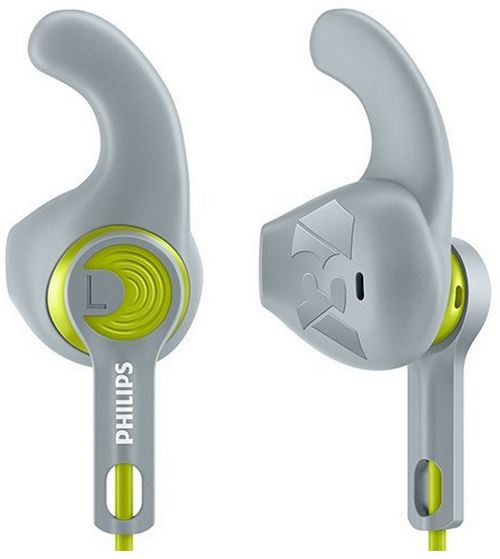 These fitness headphones come from the Philips ActionFit Sports series. This series is geared specifically towards those who have an active lifestyle and require a durable, high-end set of headphones that won't ever fail. Plus, since they're true to fit, you can move around freely without worrying about losing an earphone half way through.
The Philips SHQ1300LF/27 have a fantastic design that fits well in any kind of work out. They never come out of the ear, thanks to their ergonomically designed structure. A Y-shaped cable clip keeps the cable wire in one place to keep it from getting in the way. This way, the quality of sound is never compromised and always stays well-tuned. A matching design is also an aspect that matters to the active person, which these headphones deliver.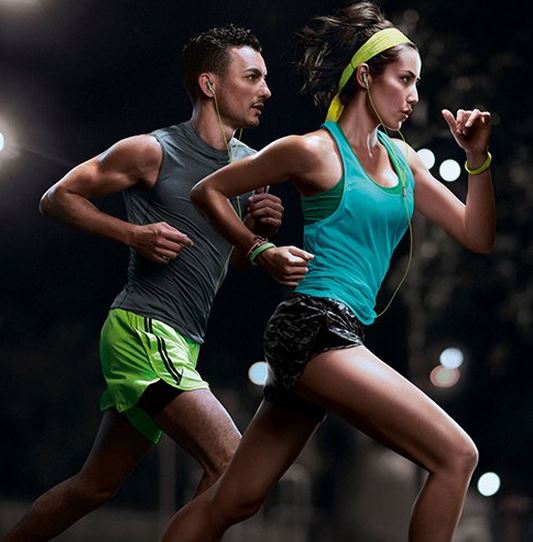 The quality of sound that comes out is truly excellent. It provides the person the high quality beats and rhythms that match the pace of their workout program. The deep sound of the bass booms and pulses with every stretch and move for a studio-like experience.
Jumping or abrupt movements don't affect the headphones' capability to keep the sound going. It runs in a continuous pattern no matter what the activity is. The cable stays close to the body as you twist, turn, recline and incline in many poses and routines. Most of all, they work fantastically in any kind of weather.
Features
The Philips SHQ1300LF/27 ActionFit Sports Headphones stay secured in the ears even when vigorously moving. The C-design of the earphones give a tight and snug surrounding to keep it in place at all times. This special C-shape comes in 3 sizes to match a person's specific ear measurements to ensure proper security. The rubberized material on the ear tip makes them easy to grip. Because of this, you can focus on getting in shape instead of keeping the headphones in place.
The sound performance is as good as the studio-quality headphones, which is quite impressive. They have a quality that's designed to impress and deliver specific musical needs. The high-class drivers incorporated within it are the source of its powerful sounds.
They pump out all the instrumental notes and tunes and brings out clear voices for an entertaining session. This makes a workout session uplifting and energizing. They also have a semi-closed acoustic reference so that sounds are not too forced in a closed space that could in-turn, distort it.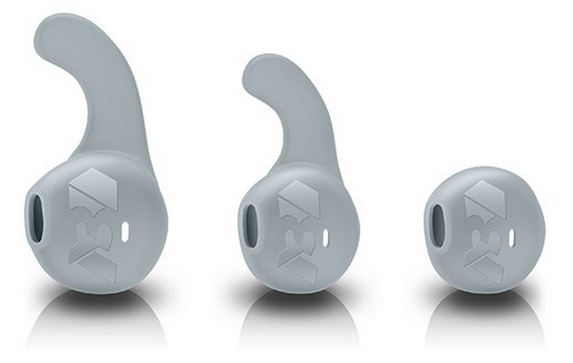 At the same time, they let the person stay aware of their environment while listening to their favorite music. This is important for people who exercise outdoors as proper awareness helps keep them safe from potential danger.
The durable cable consists of Kevlar-made materials to ensure sturdiness and longevity. Because some workouts are tough and need high endurance, common headphones wear out and give up too soon in the game. The Philips SHQ1300LF/27 ActionFit Sports Headphones solve this problem by remaining intact. Even the most brutal of workouts cannot bring them down.
When it rains or the person sweats, the SHQ1300LF ActionFit Sports Headphones protect the inner workings of the headphones so that you can keep going without a fuss. It has materials that are IPX4-certified waterproof which ensures risk-free use through all kinds of weather. Plus, you don't have to worry about getting wet anymore as they're completely sweat and water proof. This allows a continuous workout even in the rainy season.
There's a pouch that comes included for added protection and longevity while not in use. This makes travelling easy since you'll never need to worry about them when they're packed away. The headphones pack extremely well which is perfect for those who are constantly on the go.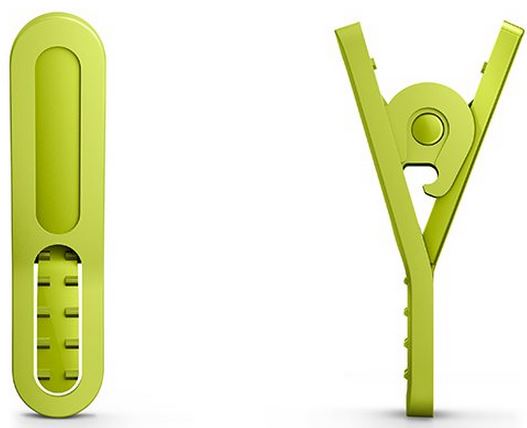 The Philips SHQ1300LF/27 ActionFit Sports Headphones have a super-stylish design. Metallic gray covers the ear tips while lime green wraps the cable and clip. The color combination is something that both men and women would like. If you're not a fan, they're also available in three other color schemes. One can choose from lime, pink, orange, or black/white storm.
Specifications
These ActionFit Sports Headphones weigh in at 0.0228 kg (or 8 ounces more or less) and have a packaging dimension of 9.5 x 17.5 x 2.5 cm (W x H x D). Its connector is the standard gold-plated 3.5 millimeter size, and the cable is 1.2 meters long.
Price and Availability
Amazon.com accepts pre-orders at $19.99 as it will become available on May 30, 2015. Shipping is free when total order reaches $35.00 and product can be gift-wrapped.
The Philips website does not provide any information about this soon-to-be-released product.
Verdict
The Philips SHQ1300LF/27 ActionFit Sports Headphones are a great deal. When compared with other brands and models, they fare well and deliver the same results at a much lower price tag. The design is simple and yet very fashionable for every man and woman that chooses to use them.
Overall, we're fans since they're built with high quality durability in mind, but still very lightweight and unobtrusive. Truly, they're a featherweight set of headphones with the heavyweight quality you require for long-lasting enjoyment no matter where your workout takes you.