Online gamers are becoming more mobile, which the Mad Catz L.Y.N.X 9 Mobile Hybrid Controller is aiming to support. Men and women, young and old alike go to great lengths just to get their gaming fix each day, so they squeeze in some time between responsibilities, while waiting in queue, or during commute.
Their Android phones, smart phones, and tablets are usually in tow wherever they go anytime of the day so there's never a dull and/or unproductive moment. While these portable gadgets allow for gaming to be performed anytime and anywhere, touch screen maneuvering limits the gamers' navigation which can drastically affect game play.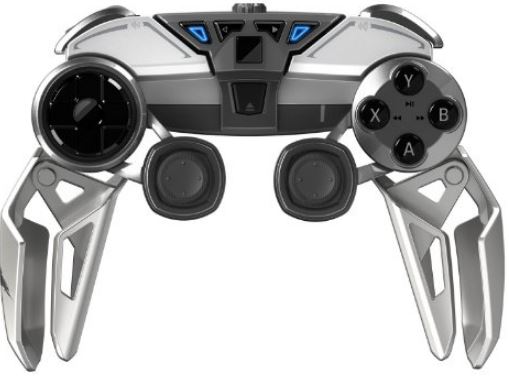 The truth of the matter is, gamers don't like poor performance, this controller gives added performance and a massive amount of fun.
What is the Mad Catz L.Y.N.X. 9 Mobile Hybrid Controller?
The Mad Catz L.Y.N.X 9 Mobile Hybrid Controller is a miniature gaming console, game pad, module, and controller all in one. It's a futuristic gaming "swiss knife" that performs multiple functions for many gaming needs, that can be placed in a bag, pouch, or pocket for excellent accessibility and mobility.
It's very versatile, accommodating even big screens like a personal computer or HDTV. It's truly a gamer's dream come true in this digital and mobile age.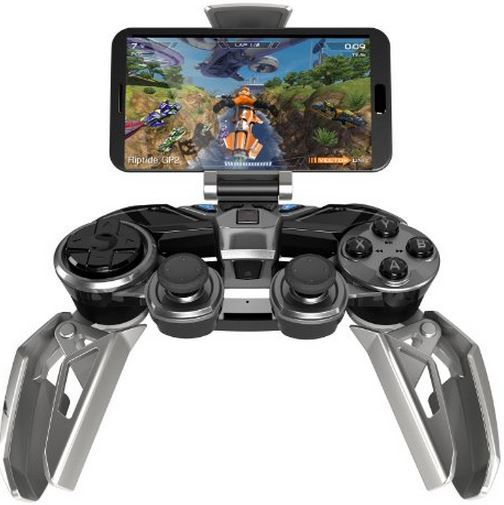 What Are The Highlights?
This high-tech gadget introduces a list of superb features that are perfect for the gamer who's always on the go.
Transforming Structure – it has a skeletal form that lets you move the parts in and out of the base to fit into pockets or any small pouch.
Keyboard and Mouse Control – this allows for quick and easy navigation, functionality, and an increase in overall performance. Having a dedicated full keyboard and mouse can be a definite game changer for most.
Built-in Mic – this feature lets you speak into the control for voice-activated functions such as voice search, answering phone calls, or searching on the web without having to leave your spot in the game or on the couch.
Port or Link to All Kinds Of Devices – the Mad Catz L.Y.N.X 9 Mobile Hybrid Controller has a USB port that enables you to connect it to any preferred device like an Android, a Smartphone, a tablet, a computer or even connect the phone to a big screen. Its modular design accommodates all of these to suit the changing moods and needs of the gamer, from being mobile to sitting comfortably in a lazy boy in front of an HDTV.
Uncomplicated Media Controls – the media controls also work as a keyboard or a mouse pad as needed. When you're not playing, the controller can remain hooked to the phone or tablet to perform the typical internet tasks such as reading and sending emails and text messages, taking phone calls, updating to Facebook timelines, tweeting thoughts, posting photos to Instagram, etc.
Gadget Optimizing App – Mad Catz L.Y.N.X 9 Mobile Hybrid Controller comes with an application that adds value in the form of setup tips and tutorials, a list of gaming options that work with the gadget and OS used, adjustment buttons, and new product announcements.
30 Hour Rechargeable Battery Life – this controller has a rechargeable battery that reloads energy through Bluetooth, that can last for up to 30 hours on a full charge. It pairs well with the movable handles that fold into the pockets, and works well while on the road, travelling. It also goes into sleep mode when it detects no activity after a certain period of time. This intuitive sensor really makes the battery and longevity hassle-free by boosting efficiency.
Durability – the L.Y.N.X is comprised of high-quality and durable materials that have been rigorously tested to last the rough handling and frequent use of gamers.
OS Flexibility – not only does it work on Android OS, it also works with Windows 7 and up OS as well as Direct Input controller-compatible systems. It's really as flexible as it's portable.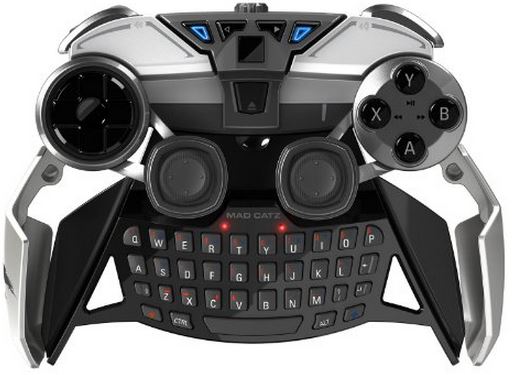 What's Included?
The L.Y.N.X. 9 Mobile Hybrid Controller comes in a package with not just the controller and a manual, but a few more add-ons to make the ultimate gamer all set and ready to rumble as soon as they receive it.
L.Y.N.X. Chassis.
Inner Handles.
Keyboard Module.
Smartphone Clip.
Tablet Frame.
Travel Pouch.
PlayBig and Charge Pack (set of HDMI cables, 5 pin- 11 pin adapter for most Samsung products, 5-pin to HDMI adapter cable for Sony, HTC and other phone models, Pass-through port).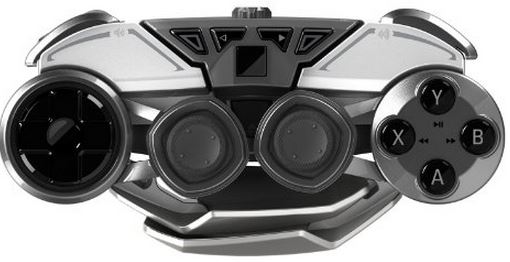 Compatibility
The following are the required specifications of the devices to be connected to the L.Y.N.C controller:
Android 4.0 and above.
HID Bluetooth Profile.
Windows 7, 8 and 8.1.
Samsung, Sony, HTC and many other Android phones.
Disadvantages
The only few disadvantages that we could find with the L.Y.N.X. 9 Mobile Hybrid Controller is the price and its inability to work with phone models that weren't mentioned here. Other than that, it seems like a really good buy for starting and hardcore gamers alike.

Final Thoughts
The Mad Catz L.Y.N.X. 9 Mobile Hybrid Controller is worth the investment in the grand scheme of things. The durability guarantee is a winner in itself as the per-day cost of having the device goes down each year it lasts. Its ability to fit into various popular devices, the portability and the accessories that come with it seem like a good deal for the price to pay. Overall, the L.Y.N.X is a great product especially for its functionality in non-gaming needs.
Meet Derek, "TechGuru," a 34-year-old technology enthusiast with a deep passion for tech innovations. With extensive experience, he specializes in gaming hardware and software, and has expertise in gadgets, custom PCs, and audio.
Besides writing about tech and reviewing new products, Derek enjoys traveling, hiking, and photography. Committed to keeping up with the latest industry trends, he aims to guide readers in making informed tech decisions.