Remember the days of VHS tapes and VCR's? It's hard to believe that, at one time, this was the cutting-edge of home entertainment. Then, of course, the world saw the birth of DVD's and nowadays many swear by Blue-Ray when it comes to watching their favorite movies or TV shows in the home.
However, the one thing that unites all of these formats is that they all had to be played on a television or monitor of some kind. Whether you used a VCR or currently have a snazzy Blue-Ray player, your viewing experience is still, in part, dependent on the kind of monitor you use. This can be either limiting, or serve as an enhancement.
It can be difficult to host a movie night with several people when your TV isn't large enough, and sometimes watching a really visually stunning film on a TV just isn't the same as seeing it in theaters. There are a lot of options for home entertainment nowadays, but when it comes to the film buff, recreating that feeling of being at the movies isn't exactly easy.
This is why more and more people are shifting their focus to in-home projectors when it comes to their viewing needs. The technology has become affordable and sophisticated enough in these devices that many of them can make you feel like you're right at the movies from the comfort of your living room or home theater.
This can certainly be hit or miss, though. Many projectors, while an improvement over traditional televisions, can still come with some limitations and disadvantages. Still, they are worth considering if you're looking to get the most out of your home entertainment.
In this review, we're going to be taking a look at the newly-released DBPOWER T21 Upgraded LED Projector. The DBPOWER T21 is an affordable device that is not recommended for business presentations, and appears to be targeted at consumers who are mostly concerned with home entertainment. We're going to be looking at the design, special features, video quality as well as any disadvantages the projector might have in order to give you a full 360 degree view of what the T21 can really do.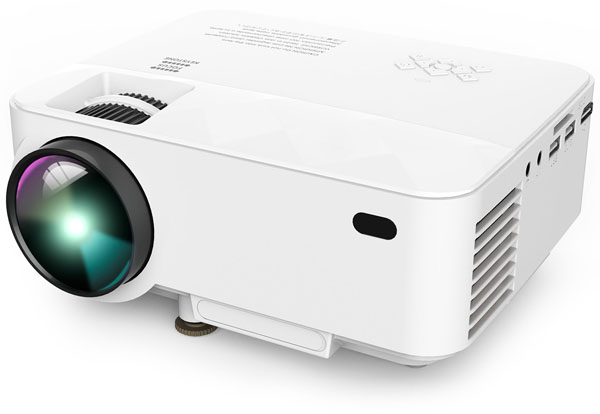 First Impressions and Accessories
When we first unboxed the T21 we found the unit itself to have a fairly standard design. The shell was made of plastic that didn't feel flimsy, but also didn't strike us as being heavy-duty either. It was the kind of material that likely won't protect the projector from being damaged if you drop it, but it still felt well-made enough to last.
The entire unit is small enough to carry in one hand, measuring at 7.3 x 5.8 x 2.8 inches and weighing in at a manageable 3.3 pounds. We were very pleased with its small size and the ease with which we could reposition it, but it had us wondering about the projection quality.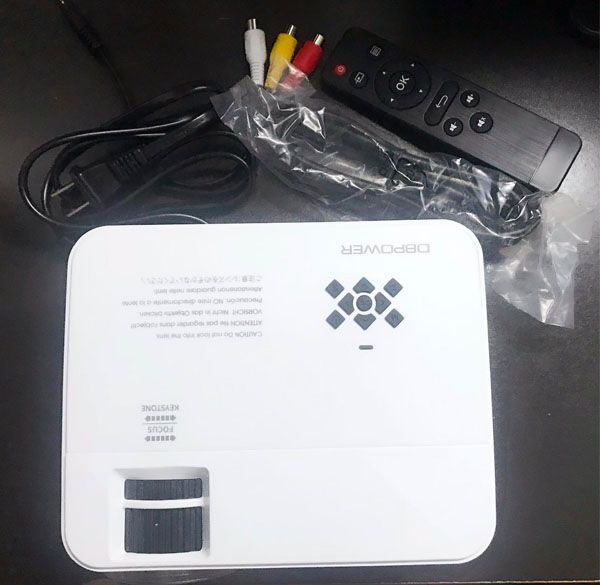 It's incredibly small compared to some other projectors on the market, but there appears to be a trade-off between portability and overall performance and quality. That being said, we still saw the small size and low weight as a positive, even before we fired up the projector for the first time.
The layout was also pretty basic, but was well-equipped enough to handle a variety of media. On the right side, you'll find two USB ports, an HDMI port, an SD card reader as well as a headphone and AUX port. On the left side you won't find much except for a plug for the included power cord. The T21 also had two built-in dials located behind the lens: one for focus and one for keystone correction. Keystone correction refers to the capability of a projector to skew its image so that it appears to be a perfect square on the projection surface.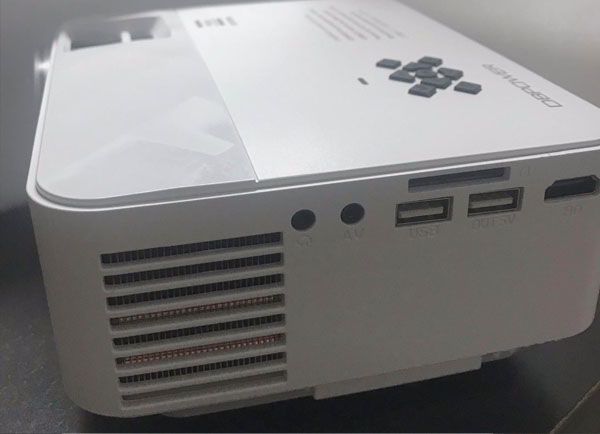 Having this readily available feature built right into it was a huge plus, mainly because it was so easy to access. Both dials were even labeled for extra convenience. The projector also has rubber feet underneath it to keep it from sliding and a nifty dial that you can use to adjust the height and angle if necessary. Even though the dial under the projector was a small addition, we thought it was really essential because it allowed us to find the perfect position for it that matched our projection surface. This eliminated the need to prop it up on some unstable object.
The last thing we noticed on the projector were the buttons on top. Aside from the power button, it wasn't immediately obvious what they did, but we assumed that would be explained when we opened the included manuals.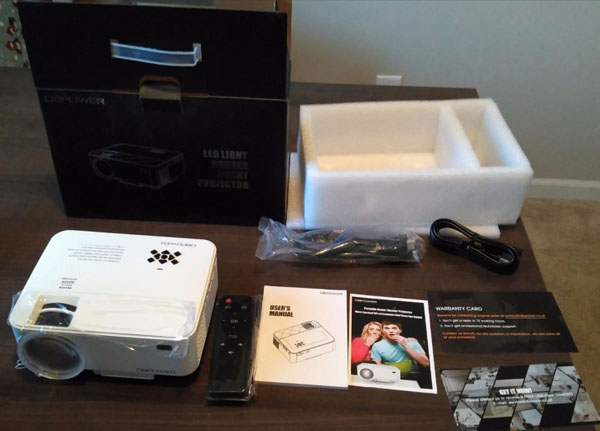 The T21 also came with a few accessories, but nothing that we felt was incredibly impressive. Aside from the projector itself, you'll get a remote control, a 3-in-1 AV cable, an HDMI cable and a user manual. The remote was a nice addition, but is also a standard accessory in most similar devices nowadays. That being said, it was small and fairly intuitive to use. Including the 3-in-1 AV cable as well as the HDMI cable was crucial, because it allowed us to get started using the projector right away. However, to connect USB devices, we had to use our own cable.
Still, the T21 appeared essentially ready to go right out of the box which, for any electronic device, is certainly a bonus.
Special Features and Technical Specifications
The T21 is packed tons of features that live up to its claim of being an upgraded model. First and foremost, the 1800 lumen max image brightness made this projector incredibly powerful, even in the dark. Of course, there are higher limits to brightness in other projectors on the market like 2400 lumen and 2000 lumen, but for the price, this was a sufficient level of performance.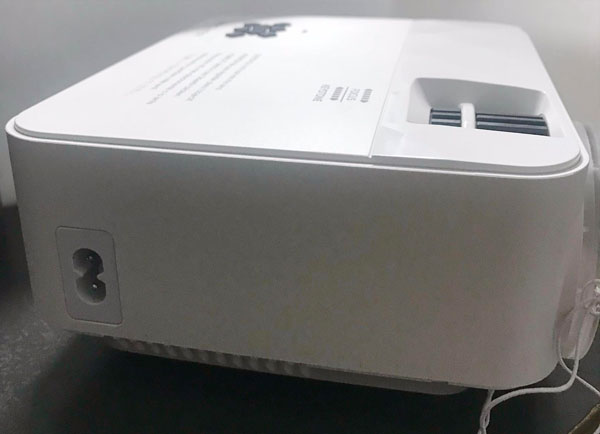 What really helps the T21 stand out is its convenience and versatility. The wide variety of ports on the side enable you to play media from a number of different devices. You can play videos from either your smartphone or tablet, or connect the projector to a PC, laptop or supported television. Of course, you'll have to adjust the display resolution on your PC or laptop to 1024×768 for the best possible performance.
There is also an improved cooling system built right into the unit itself. One of the biggest drawbacks of any high-performing electronic device is that they occasionally come equipped with a fan that can create a good deal of background noise. The T21 still made some noise, but it could be drowned out as long as we turned up the volume on whatever we were watching. More importantly, we found that the projector won't get hot to the touch, even if you use it for extended periods of time.
We also found the projection distance to be very impressive. The T21 can operate from 1.5 meters to 5 meters and can create image sizes anywhere from 32 inches to 176 inches. DBPOWER recommends a projection distance of 2-2.5 meters with an image size of 130 inches, but your preferences will really depend on your space as well as the size of your projection surface.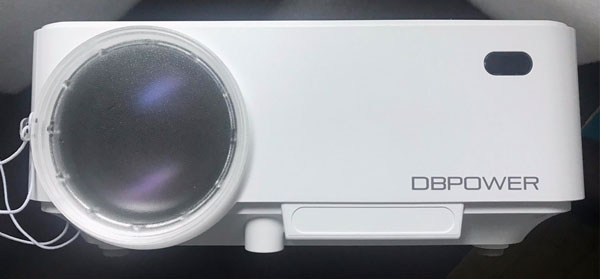 Lastly, we were very pleased to find the built-in keystone correction dial. The ability to adjust the keystone will enable you to achieve a perfect square projection image so you won't have to struggle with finding the perfect projection surface. Combined with the variable projection sizes, we thought this made the T21 extremely customizable and able to accommodate living spaces of almost any size.
The technical specifications also made the T21 a powerful machine. The T21 can handle most video formats, including HDMI, VGA, USB, AV and SD and it has a 16:10 aspect ratio. The contrast ratio is 1000:1 and the projection ratio is 1:4:1, with a native resolution of 800×480 pixels. The manual keystone correction is about 15 degrees and as previously mentioned the maximum screen size is 176 inches.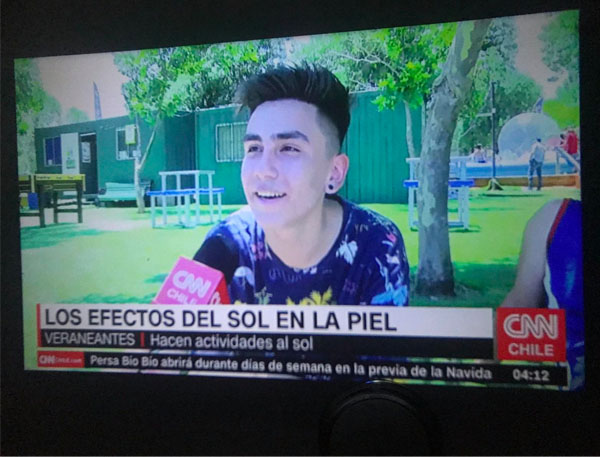 Video Quality
Our analysis of T21's video quality was that it was able to deliver the experience of sitting in a movie theatre because of the large maximum screen size, but there were some issues with clarity depending on how far away we set up the projector. There is no denying that the T21 is capable of projecting in full 1080p, but we found that when used against a plain white wall, some of the colors appeared a little flat and lacking saturation. This could be fixed by purchasing a projection screen, but this made things a little bit more inconvenient, especially if you're after a good blend of simplicity and quality.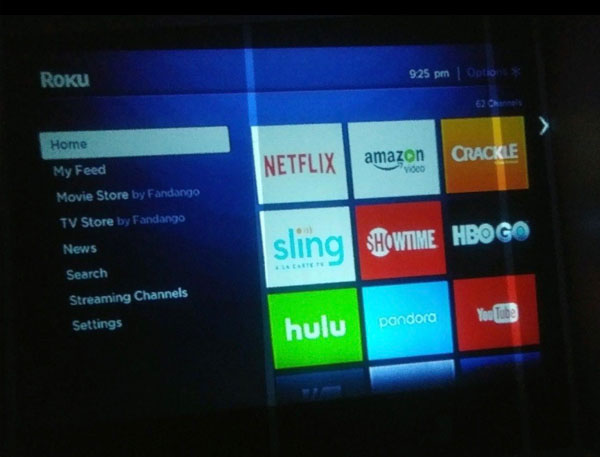 We also found that the included cables delivered the best possible image and that it was absolutely essential for the T21 to be used in very dark room. Once we were able to make it dark enough, a lot of the color issues seemed to improve and we did feel as though we were getting a true cinema-quality experience. It's certainly tempting to become nit-picky about video quality, but higher resolutions will almost always come at a higher price point. The T21 isn't incredible, but its video capabilities do seem to match its price point.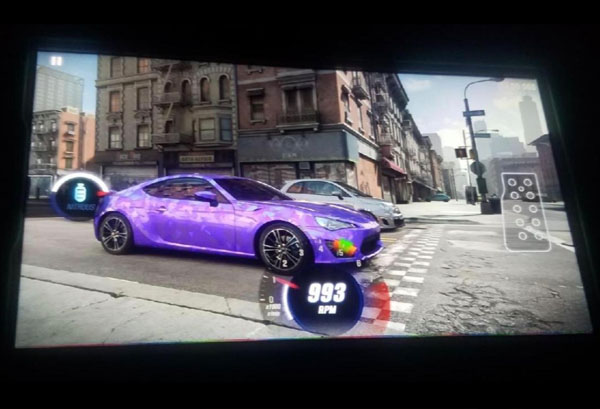 Drawbacks
We found a few drawbacks to the T21. The first was that it wasn't capable of supporting resolutions higher than 1080p. More and more movies are not only being released in higher resolutions, but also shot with more sophisticated cameras, making them better suited to monitors with more powerful outputs. It would have been nice to be able to watch a big Hollywood blockbuster with impressive special effects in 4K, especially with such a large screen size, but the T21 is somewhat limiting in this sense. Much like the switch from VHS to DVD and then to Blue Ray, the shift to 4K or even higher resolutions, seems inevitable and while technology is always improving, it would have been nice to know that the T21 would be able to keep up with the times.
The other thing we were hoping for was wireless capabilities for smart devices. While using a wire may yield a better signal, we still felt that it was a bit inconvenient to have to plug in our phone or tablet to watch videos from it. Adding wireless capabilities to the T21 would not have increased the cost very much, and it would have been a way to set it apart from other similar projectors on the market.
Plus, it would have made switching between videos right from your device even easier. By using a wire, you have to physically walk over to the project if you want to play a different movie or video than the one you're watching. This, in some ways, took away from the convenience of the included remote.
We also noticed that the further away we placed the projector the worse the clarity was. Even when used inside of the recommended range, at the far limit, we noticed some mild degradation in the image quality. All we had to do was push it a little closer, but this was still something worth noting.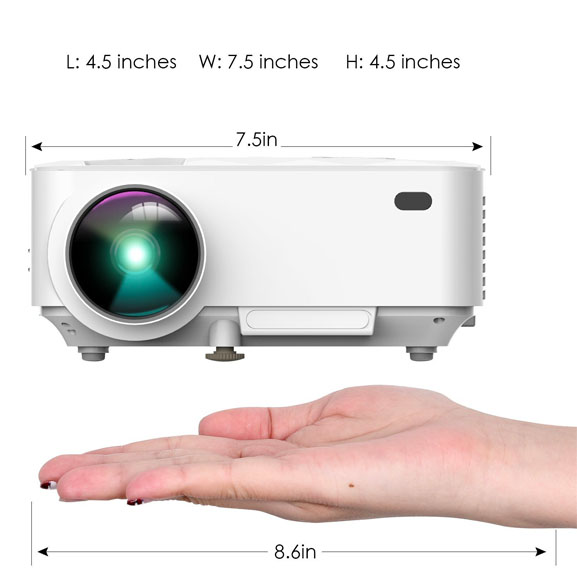 Final Thoughts
Overall, we found the DBPOWER T21 to be the kind of projector that was capable of creating the feel of being in a movie theatre, mainly due to its ability to produce large images on a projection surface. It was also versatile enough to handle a variety of media formats and play media from a number of different devices.
It did have some minor drawbacks as far as video quality and resolution were concerned, but for the affordable price point, it certainly did not disappoint. Additionally, by making some minor adjustments to both the projector itself, as well as searching for the right projection surface, we found that we were able to improve a lot of the color and sharpness issues we originally found when first using it.