A decent IP camera can be used for almost anything. Especially when you're working with an indoor-outdoor hybrid design. Because a camera like that lets you keep your eyes on basically any type of environment. You can set it to watch down the street, or set it indoors to look over friends and family. Rain or shine, it should be able to work reliably.
But what separates a mediocre IP camera from a fantastic IP camera is really dependent on the types of environments you want to record in. If you're concerned with looking into a dark alleyway, you'll want a very different type of camera than someone who's trying to carry out a conversation with a friend.
Defender (IP2KCB1) 2K (4MP) Wireless IP Camera
The Defender essentially offers three things. The Defender IP2KCB1 offers adjustability that's just a tad higher than you'll find from a typical IP camera. The lens can move about freely, allowing it to view basically the full area around the camera.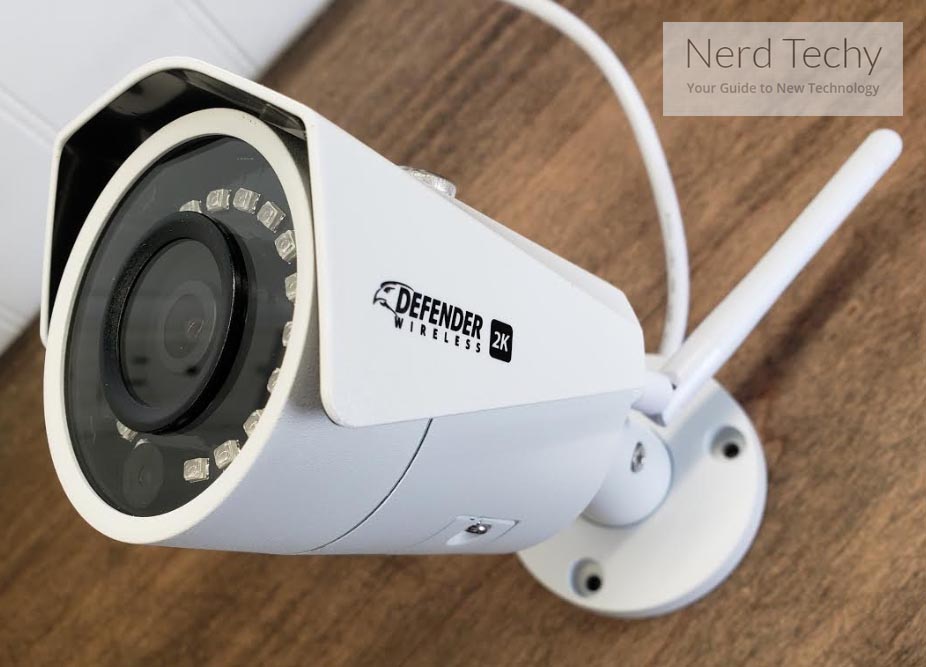 It also delivers is a generally strong value in relation to its price. Dollar for dollar, this camera delivers a lot of value. The hardware itself isn't really that special, but it's packaged with pricing that helps people save a few bucks when they're looking for these specific types of features.
And it also offers a pretty straightforward installation. That means you don't really have to think twice about where you end up placing the camera. Of course, there are always things cameras like the Defender can't do. And it's important to have a pretty good read on both the strengths and weaknesses of one of these devices before you dedicate yourself to one.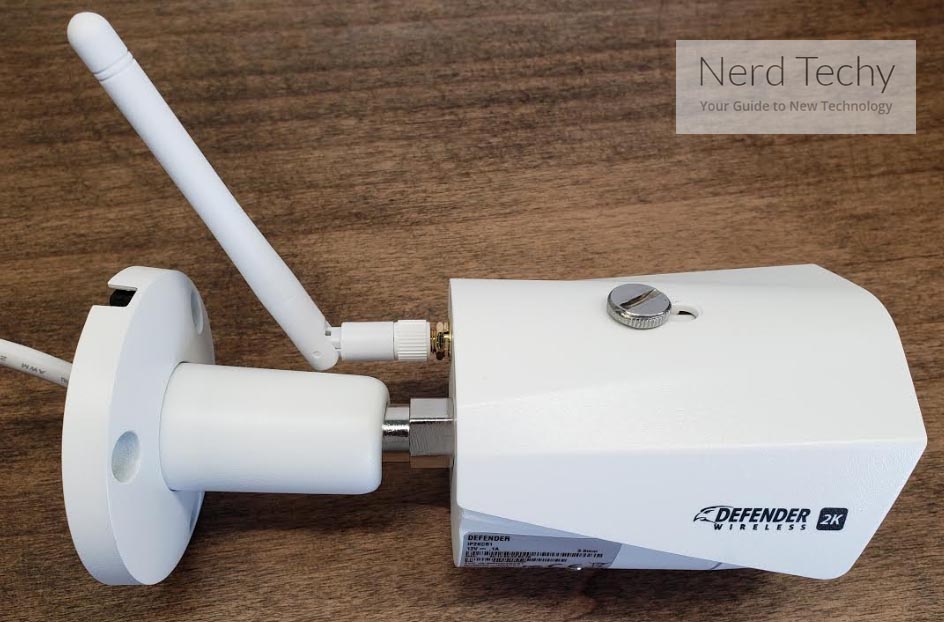 Design & Layout
When you're trying to make a camera that can work both indoors and outdoors, you've got quite a few different options to try and achieve that goal. With the right craftsmanship, you could take some plastics and make a pretty impressive and well-sealed outdoor camera.
But when you want something to last for decades rather than years, you probably want a design made of something a bit sturdier than plastics. Depending on where you live, plastics won't necessarily be the right way to go. Large chunks of hail can damage them. Vandals can damage them. Accidental drops can even damage them.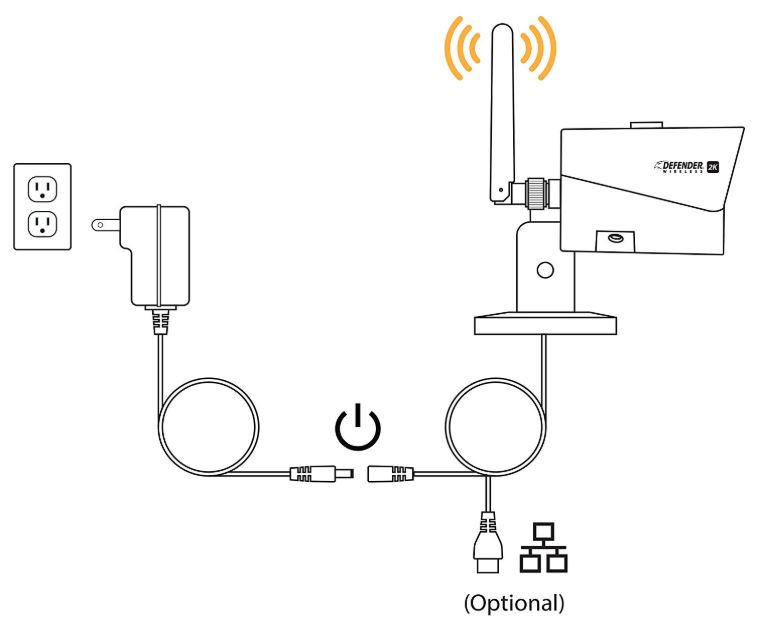 In this case, you'll find the Defender's chassis is almost entirely made from a durable metal housing. One exception is the glass covering the lens, which is rated for weather resistance. The chassis is completely IP67 waterproof. That basically means it can do everything short of long-term submersion in water. Don't throw this thing into a fish tank — but beyond that, you really shouldn't feel constrained by placement.
Moreover, since there are no exposed cords, the Defender has a design that's reasonably resistant to vandals. Just about the only thing you could do is spray something onto the lens, but that's a vulnerability shared among all cameras of this type.
As for the camera itself, the Defender measures roughly 9.8 x 5.3 x 4.3 inches. That makes it a bit longer than many similar IP cameras, but otherwise it has a pretty standard form factor. The majority of the length is the result of the camera's chassis extending slightly past the lens to keep it shielded from falling rain, snow, and hail. In other words, for an outdoor design, you really have to expect working with a slightly larger camera.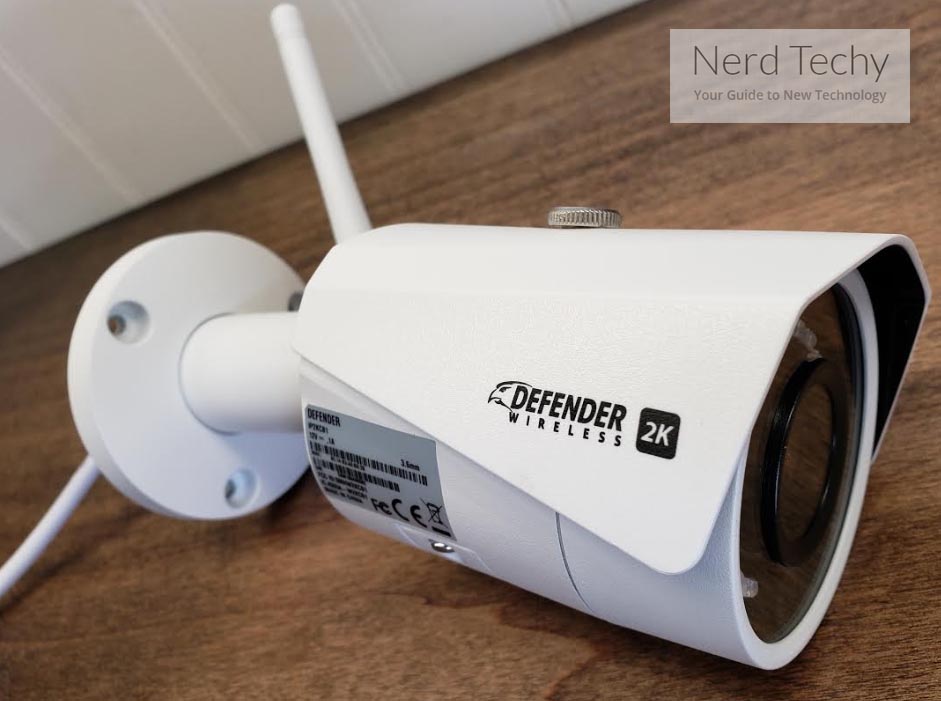 Installation
With respect to installation, you're basically looking at a plug and play device. With one caveat, if you're going to be installing this thing up in a high place, then there's always some natural degree of difficulty involved with that. But really, it's not much more difficult than screwing in a lightbulb. Which allows you to essentially plug and play the camera.
Of course, it would be a little odd to use this as an indoor camera. Because it's been given such impressive waterproofing protections, and those don't come cheaply. However, if you did want to setup the Defender as an indoor style camera, there's no reason why it wouldn't work just fine in that role. If anything, the wide view of the lens would excel in wider rooms.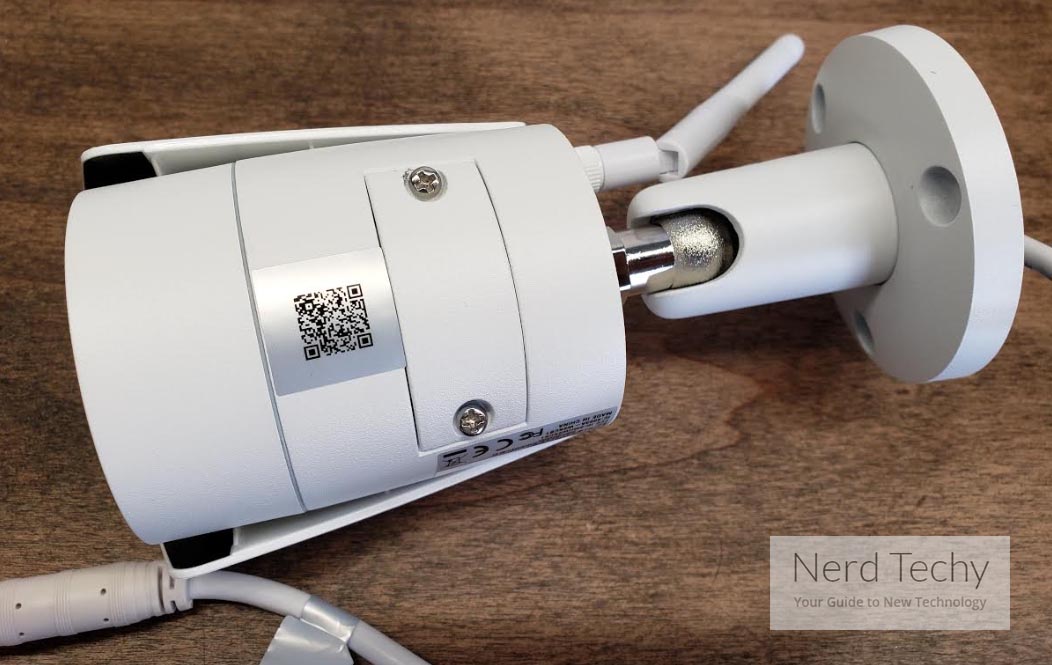 How about the software setup? For the most part, things continue to be pretty reasonably straightforward. You will need to use their SmartSignal app to get your camera setup, and that's probably about the most difficult part of the entire installation process. Once you've got everything installed, the main menu is largely self-explanatory.
Using the App
Once you've got everything setup and you're readying to start using the Defender, it's quite easy to remain aware of what's happening nearby. Your first opportunity to do that is by watching the live feed from the camera. Of course, maybe you don't want to sit there all day, waiting for something to happen. That being the case, you can also setup mobile alerts that get sent to your phone alongside free Defender Smart Signal app.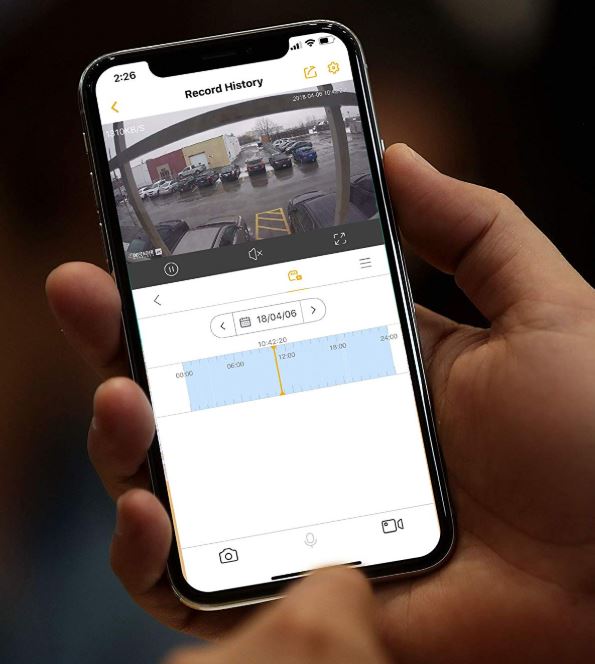 You can actually find a couple of options for deeper customization within the app. For instance, the app allows you to build a surveillance schedule within the camera.
How about using setting up and configuring the motion detection settings? Once again, you can get that all done through the app. If you take a close look at your options, you'll find that the motion detection isn't extremely sophisticated. But it is capable of distinguishing between human motion and motion caused by other things.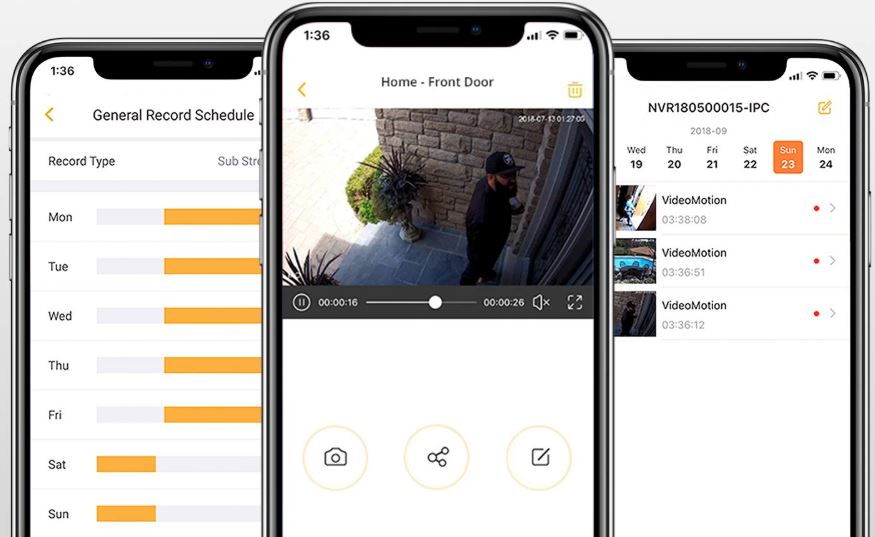 The app also lets you view previously recorded footage. Content is viewable with file names that are partially based on the time when the shots were taken, so it's pretty easy to sort through them. And you get all of that without the need for some kind of on-screen watermark messing up your shots.
Finally, you can also share and save footage from within the app. That allows you to transfer content over to a family and friends as needed. Suppose your camera witnessed a crime, and you wanted to hand the footage over to the police to file a report. How could you go about getting that done? With the Defender, it's essentially as easy as sending an email.
Viewing Radius & Video Qualities
Because the Defender IP2KCB1 2k IP Camera is mounted against a flat surface, it isn't quite capable of 360-degree vision. However, with a little bit of adjusting, it's capable of seeing around 180-degrees. For any individual shot, you're looking at a 127-degree viewing angle.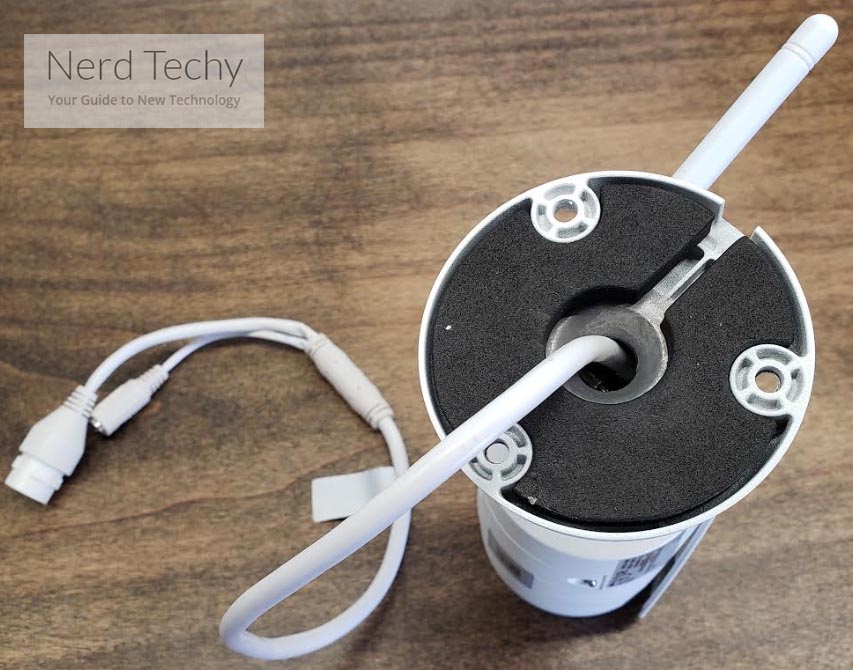 That's a fairly wide angle lens, it's basically twice as wide as a narrower common 60-degree lens, and clearly intended to help capture the full area within a room. It might be an exaggeration to say this camera is a replacement for two separate cameras. But if you were otherwise forced to use cameras with a 60-degree viewing angle, then it would be accurate.
The Defender supports night vision, which is something you really should just expect from any decent outdoor IP camera. How could it possibly defend you without it? But the specifics of this particular night vision kit aren't especially impressive. With one exception. This sensor is capable of seeing around 100ft into the darkness. That basically two or three times as far as you'll find from most entry-level IP cameras.
Another thing to keep in mind is that the Defender actually features two resolution options. The first is a 1080p lens, which is pretty standard for cameras these days. The second option is actually 2K resolution, thanks to a two-megapixel resolution allowing you to zoom into details with clarity. Resolutions are getting bigger and bigger. Though 1080p is still the standard resolution used by most people in the US, and will continue to be the standard resolution for years to come, it's nice to have a little room for growth.
Other Considerations
It's hard to estimate how long any piece of electronic equipment will last, especially without knowing all the intimate details of its operating environment. However, the Defender is supposed to last for around two decades, which is pretty impressive. Given the mostly metallic construction, it seems pretty easy to believe it will make it that long.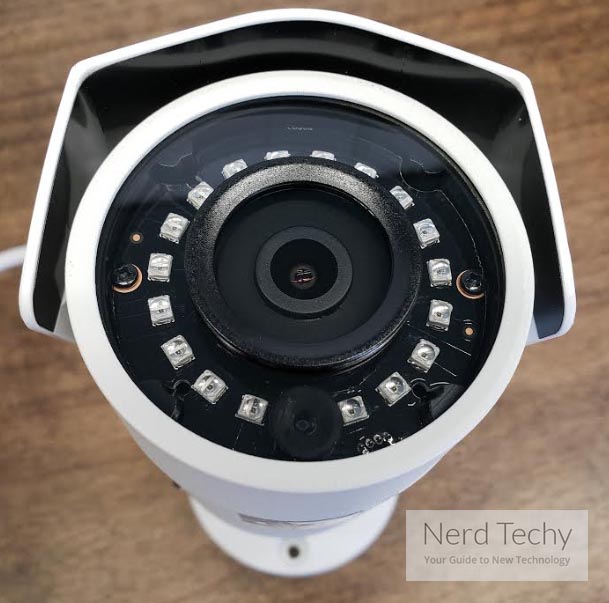 Another thing that may be worth noting is that the Defender doesn't require you to get involved with some kind of subscription service that starts tapping your bank account with fees. You don't have to sign contracts, either. All your recorded content gets saved locally via the SD card and the app.
One thing to keep in mind — some people seem to have a problem with actually finding the right app to use with the Defender IP2KCB1. The problem is that this company actually makes a bunch of different apps. Different apps are made for different cameras and different operating systems, which makes the whole thing pretty confusing, especially if you're an inexperienced user.
Who Should Choose the Defender (IP2KCB1) 2K (4MP) Wireless IP Camera?
With respect to its capacity as a security camera, the Defender IP2KCB1 Wireless IP Camera is pretty robust. It can be used indoors or outdoors, and can hold up to wind, rain, and snow equally well. On the digital security front, the 128-bit encryption keeps your video just as safe.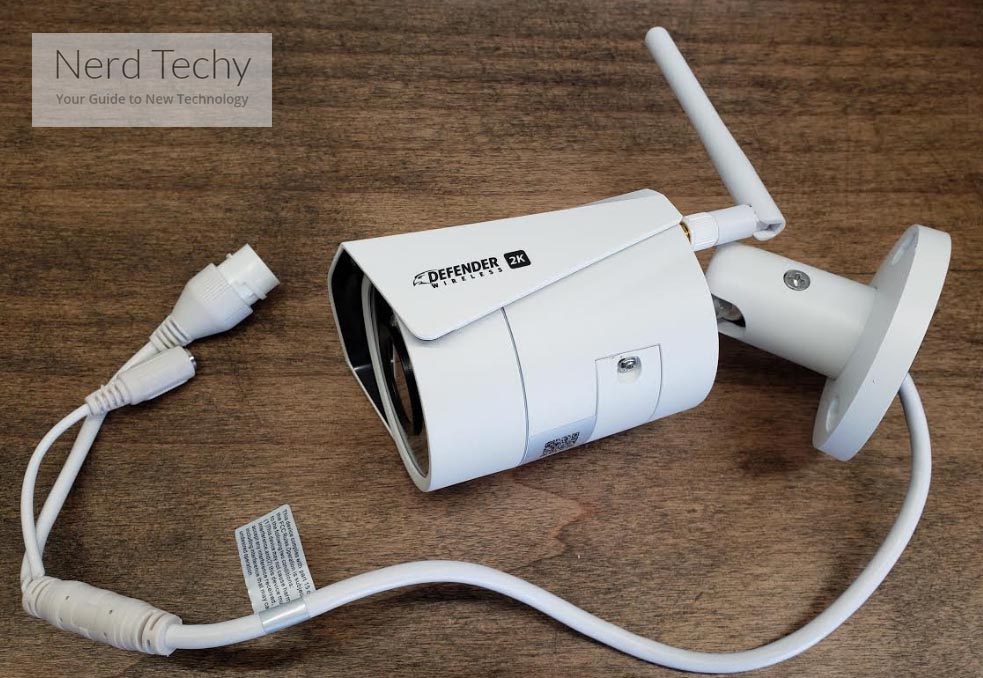 There are always a few things that cameras like this do not deliver. For instance, this camera was not made for people who need AI-based smart features. Features integration with Alexa, so you can enjoy two-way communication with loved ones. But if you're looking for a security camera, you really shouldn't need those kinds of features, anyway.
Above all, the Defender is useful for people who are interested in finding a secure camera that can take a little jostling. It's also good for people who are looking for a wide range of adjustability within the space they're monitoring. Though the metallic construction shoots up the price of these cameras, at least you know exactly what you're paying for.