Custom quality sound is now available in a small and compact form, thanks to the new Denon HEOS 1 Wireless Speaker. It brings new life to any sound system that needs perfect sound with wireless convenience. Let's be honest, wires and cables can get in the way – with a neat and clutter free design, this wireless speaker offers convenience and superb audio quality. We had the chance to review it and found it to be a fantastic choice for those who want to pair the elegance of simplicity with incredible studio-like sound.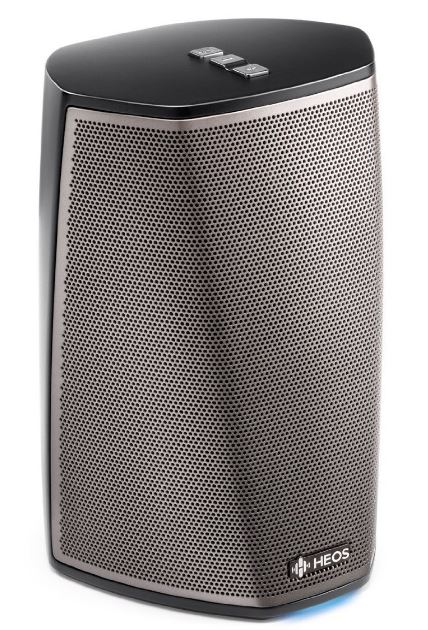 Wireless Enjoyment
With the Denon HEOS 1 Wireless Speaker, you're able to enjoy it without the clutter of wires. By way of Bluetooth and Wi-Fi audio streaming, you can connect directly to the speaker and play all of your favorite tunes with your portable devices. If wireless isn't an option on your portable device, you can always simply plug it directly in with USB. Additionally, there's also a stereo line input for those ancient analog devices that you may want to connect.
Digital Signal Processing
Featuring advanced DPS (digital signal processing), you're able to enjoy studio-quality, full-range sound with custom EQ sound tailor that emits your music with smooth clarity and a natural tone for realistic enjoyment at your fingertips. Also, there's dual channel Class D digital audio amplification that assists with those who enjoy their music loud but still clear and audible. On board are two drivers that include a tweeter and mid woofer. The mid woofer provides a deep range of sounds where the tweeter offers precise implications of true sound quality.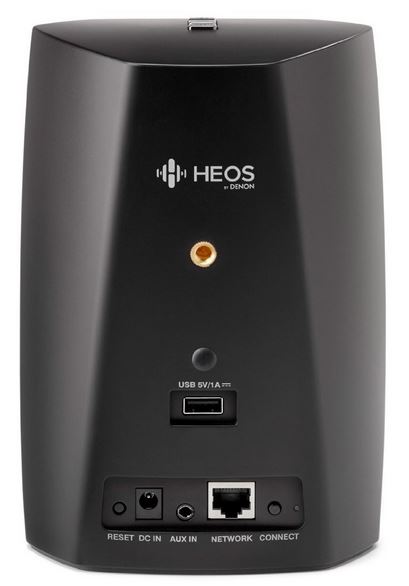 Safe from the Elements
Most people are happy to hear that the Denon HEOS 1 Wireless Speaker is built to handle the outdoors like a champ. It's completely sealed for humidity resistance and can be enjoyed outside in any kind of conditions. Even better is the fact that it doesn't look hideous like some other outdoor speakers on the market. It's sleek and stylish appearance give it a clean and respectable look for enjoyment both inside and out.

Go Pack
Although it's labeled as a wireless speaker, you still have to plug it into an outlet – thus making it not 100% "wireless" if you were to be specific. If you want a true wireless experience that doesn't require an outlet, you may want to consider investing in the HEOS 1 Go Pack. It's an additional accessory that acts as a battery back and charging accessory for your smartphone. It's an additional $99 but it includes a lithium ion battery that lasts 6 hours on a single charge. The speaker twists on and off for easy installation and gives users the ability to take the speaker wherever they go. It's a decent upgrade and makes the entire wireless audio experience a true treat.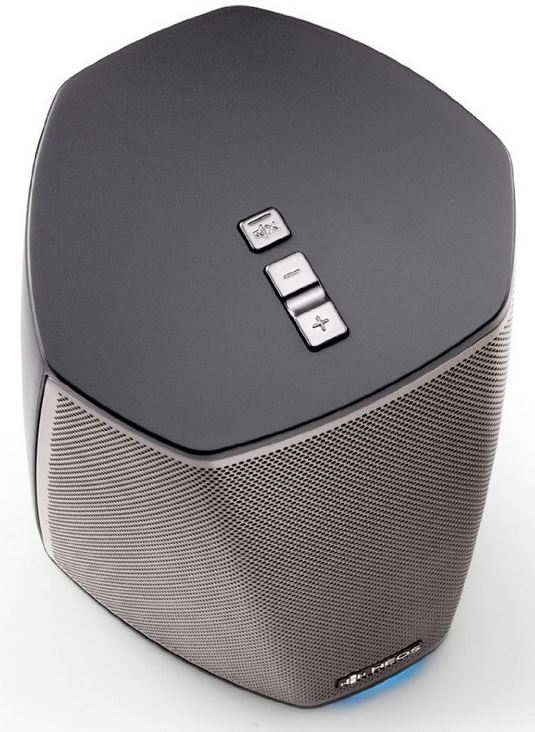 Two Colors
Not everyone is happy with a standard black color. Although there aren't several color choices to choose from, the Denon HEOS 1 Wireless Speaker is available in either black or white.
Streaming is Easy
Install the App on your smartphone or tablet and you'll be able to play all of your favorite streaming audio services through the speaker. If you're a fan of Spotify, Rhapsody, TuneIn, Pandora, iHeart Radio, or Sirius XM. Plus, you can stream them all directly with this free App. It's compatible with iPhone, Kindle, or iOS and incredibly simple to use.
Simple Setup
Setting up the Denon HEOS 1 is very easy. You don't have to be a savvy nerd to figure it out. The process takes a total of about five minutes, with four simple steps to follow. First, plug the HEOS into an available power outlet. Then, get the free HEOS App installed on your tablet or smart device. After that, you'll need to open up the app and connect to your network. Lastly, sign into your favorite streaming music service and you're good to go. That's it, and you'll be connected to a lifetime of wireless musical enjoyment.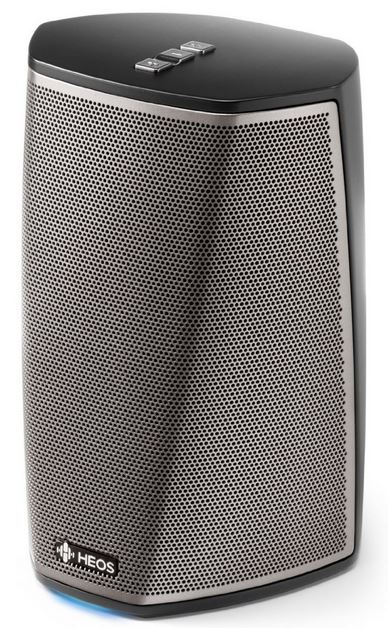 Final Thoughts
The Denon HEOS 1 Wireless Speaker will likely make a huge difference in your home audio listening experience. True wireless portability is a real luxury and an excellent convenience in today's cluttered world. The simplicity of the speaker itself along with it's functions, offers a fantastic solution for those who want to pair studio quality sound with state of the art performance. Although it's not exactly the least expensive speaker on the market, it's definitely a great investment for those who enjoy quality sound that can't be beat. Overall, we're huge fans of the HEOS 1 Wireless Speaker, and we're excited to see the feedback from the public upon it's full release on June 7th of 2015.
Meet Derek, "TechGuru," a 34-year-old technology enthusiast with a deep passion for tech innovations. With extensive experience, he specializes in gaming hardware and software, and has expertise in gadgets, custom PCs, and audio.
Besides writing about tech and reviewing new products, Derek enjoys traveling, hiking, and photography. Committed to keeping up with the latest industry trends, he aims to guide readers in making informed tech decisions.