If you're like most people, your pet is as important as any other family member. Keeping tabs on them while you're away from home is an important luxury to some, and keeping them happy and involved is a great way to have added peace of mind when you're not able to be there. Advanced technology is now available thanks to the PetziConnect Petzi Treat Cam from Petzila that keeps you fully connected with your loving pets, no matter where you find yourself – at the office, on vacation, or running errands. It's a fun and interactive way to keep a close bond with your fuzzy friend and make sure they're behaving well mannered. We had the chance to learn more about it and wrote this extensive review to help others learn about what it can offer.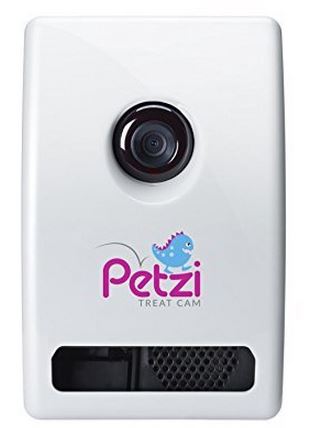 Always Connected
With the Petzi Treat Cam, you're always closely connected to your pets at home. It's easy to configure and integrate into your home for the first time. It connects to your Wi-Fi network and links to your mobile device to allow you quick access to speak, snap pictures, and interact with your dogs and cats at home. Over time, they'll be intrigued when your voice is emitted from the camera and a treat comes flying at them. This'll have them coming back for more each and every time you speak through your mobile device and they hear it through the Petzi.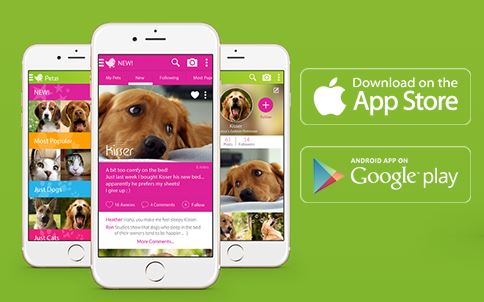 Fun and Simple
The simplicity and pure fun of using the Petzi Treat Cam cannot be understated. First, you'll need to find a place to plug it in. A low location like your typical wall-outlet that's within eye-level of your pet is a great plan. Find an area that you know they'll come back to regularly when they hear you speaking to them. From your smart phone, you'll be able to fling a treat at them and speak for them to hear. With first time use, you'll likely immediately notice an instant gratification when your furry friend hears your very own voice come out of the unit. And when they're given a treat, it'll subconsciously train them to come back for more when they hear you speak to them. It's a fun and interactive way for the whole family to stay connected while you're too busy or preoccupied to be home.
Snap and Share
With the Petzi Treat Cam, you can easily snap and share photographs and short video clips of your pets with other friends and family members that'll appreciate it. No matter where you are, you're always within seconds of interaction for a fun and creative way to keep them behaving well when you aren't home.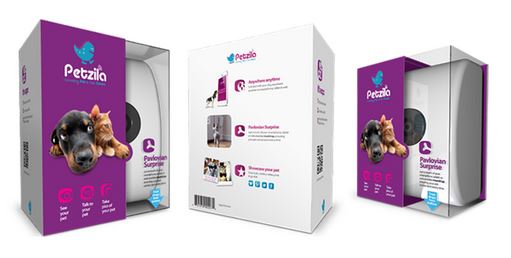 Social Network
With Petzi, there's an actual social network built into their website that lets you share and show off your pet. You can make a profile of your pet and publically share video clips and photos of your furry friends for other people to view all throughout the world. There are hundreds, if not, thousands of pet owners that are already connecting through this social media platform that brings a whole new meaning of fun to the Treat Cam.
Load it with Treats
One of the best and most well known features of the PetziConnect Petzila Petzi Treat Cam is it's ability to feed your pet a treat at your call. To load it up with treats, simply remove the top cover and place in the treats of your choice. Roughly the size of a US quarter or smaller will work well as a treat size. Anything larger won't work, so do keep that in mind.
Easy to Use
The simplicity of the Petzi Treat Cam cannot be understated. Within just a matter of minutes from unboxing, you'll have it up and running, configured to your specifications to keep your beloved pets fully interacted throughout the days you can't be there in person.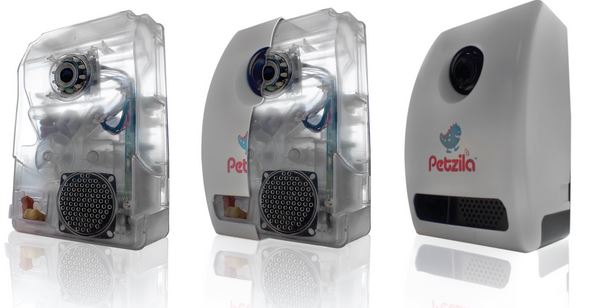 Inspiration of the Product
Simon Milner and David Clark, founders of the Petzi are just like me and you – they love their pets. They set out to create a fun and connected way to check in and reward pets for good behavior, and did it the right way. Their initial indiegogo campaign raised an incredible amount of support from pet owners alike and helped take it from idea to reality. Set to release within a couple of weeks, we're happy to see technology like this come available to the public.
Final Thoughts
Keeping a close connection with your pet is an essential part of most peoples' lives. Whether you're always away at work, or on to go on vacation, the PetziConnect Petzi Treat Cam has what it takes to create a lively and fun interaction between your furry friend and yourself. It's the first of it's kind and a really cool piece of technology that's gaining a tremendous amount of popularity around the world. Simple to use, reliable, and downright ingenious, we're incredibly happy to see such a fun and simple way to keep your loving bond strong – no matter where you may be. Overall, we're big fans of it and wouldn't hesitate to recommend it to anyone who's looking for a closer interaction with their dogs or cats.