Philips is at it again, and this time, they're releasing a pair of in-ear headphones that provide fantastic sound quality, listening performance, and overall quality, all at an affordable price point. Built with the high end features of similar headphones that cost twice as much, the Philips SHE8105 In-Ear Headphones are set to release on June 15th, 2015. We're giving you a sneak peek on what they offer and how they compare to the rest on the market.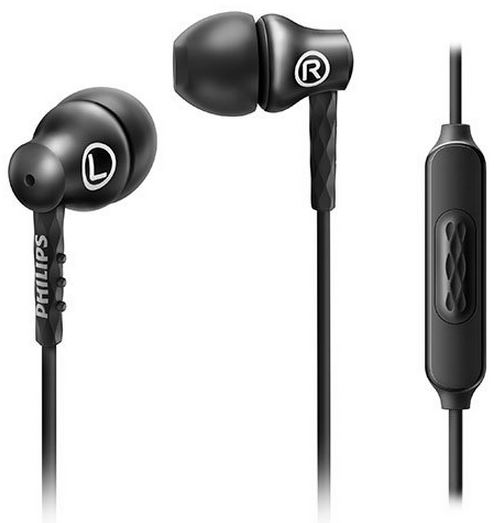 Fantastic Comfort
Thanks to the curved housing and oval sound tubes, you'll experience ergonomically rich comfort right out of the box. They fit nicely in all sizes of ears thanks to the variety of different silicon caps that are included to customize their fit. The left and right earbuds are easily distinguished from each other with an "L" written on one, and an "R" written on the other. Often times, if this isn't obvious, you could accidently place the wrong earbud in the wrong ear and create discomfort that isn't intended.
Quality Sound
The 8.6mm drivers have been completely re-engineered to provide a more responsive and deeper bass than ever before. Deep sounds sound great as well as high tones that require precise clarity. Additional to that is the sturdy aluminum housing that not only looks great, but provides a stiffer material that reduces vibration for improved sound quality without any small imperfections that can throw off your musical enjoyment.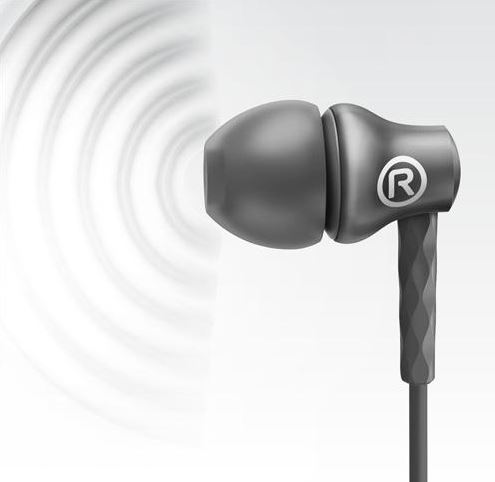 Portable Perfection
The Philips SHE8105 In-Ear Headphones are designed with portability in mind, there's no debating that. From first glance, you'll notice their small appearance that looks sleek and stylish, but also feels durable and rugged with it's aluminum metal housing. There's a few noteworthy features that Philips ingeniously decided to include – these features keep the portability in check and aid with ease of use.
There's an anti-tangle slider that keeps your cables together neatly, since you probably won't need to extend the cable the entire distance unless you're either super tall or you have your mp3 player in the bottom of your backpack. The cable is generous in length so it needs to be strong and durable. Where the cable meets the headphone is usually the weak spot on any pair of headphones. This is why Philips decided to include "flexi-grip" for their strongest connection in this critical spot.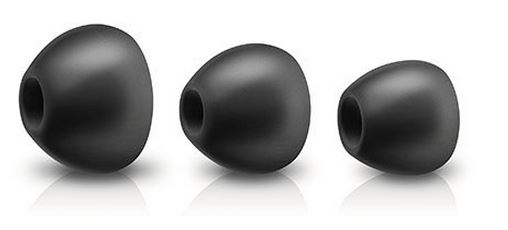 In-Line Functionality
On the line itself to the headphones is a small remote control that's also equipped with a microphone. This assists well when taking a phone call or adjusting your music. If you're using the headphones to listen to music on your smartphone, and then you receive a phone call, you don't need to take them off and jump on a call. Simply keep them in your ear and take or deny the call with the simple in-line remote.
Oval Sound Tubes
The sound tubes were created in an oval shape that fit naturally within your ear canal. This keeps the sound clear and enjoyable for those who tend to think that studio-quality sound can't come in a small package of portability. These sound tubes create lifelike tones that mimic the realistic highs and lows that it was designed for.
Specifications
Here are a few key details about the specifications of the Philips SHE8105 In-Ear Headphones.
Semi closed acoustic system – Offers lifelike sounds and fantastic clarity.
Frequency response 8 – 24,000 Hz.
16 Ohm Impedance.
107 dB.
8.6 mm speaker diameter for great sound.
30 mW maximum power input.
Integrated inline microphone.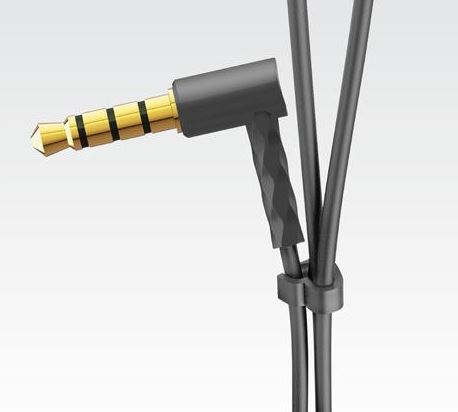 Multiple Colors
Philips knows that individuals don't always like the same colors. That's why they're releasing these headphones in four different colors. Choose from either black, blue, red, or gold.
Final Thoughts
It's nice to see Philips releasing a state of the art set of in-ear headphones that deliver true sound with top-notch performance. The Philips SHE8105 In-Ear Headphones are packed with an array of advanced specifications that keep them performing for those who ultimately decide to invest in them. We're huge fans of their ergonomic fit, and it's nice to see that they've included some high end features that function as well as they look. Although they aren't released yet, they'll be available for around $30 starting on June 15th – we can't wait to see what the public thinks about them. They could be a real game changer.