Ultra high definition with radiant colors. The Sony XBR55X850C 55, 65, and 75 Inch 4K 3D Smart LED TV is sharp and precise with its performance. It uses 4K technology that expands the viewer's horizon in watching even the simplest forms of television.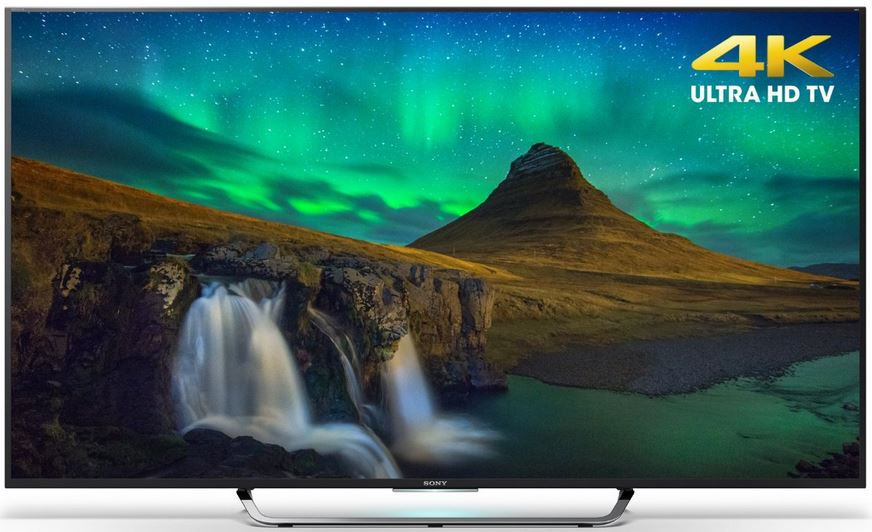 Combine this with the Triluminos display technology that Sony pioneered, and the viewing experience is elevated. These two innovations collide into a magical experience that only Sony viewers get to experience. The movements and shots are so real; people feel that they're within the experience.
Sony spent 10 years understanding and then up-scaling their 4K series not just to stay in tune with the changing times. They wanted to bring the best 4K quality there is, even when compared with other brands. They met their goal which manifests in this latest release from Sony.
What is 4K Technology?
4K is the next generation technology that expands the view and image resolutions into an even wider screen. The previous QUAD High Definition screen, which used to be the largest, is now outsized by the 4K screen resolution. It measures more than 4,000 pixels in length and more than 2,000 pixels in height, hence the "4K" name.
Add this to an ultra high definition TV screen resolution and you get the most lifelike experience possible.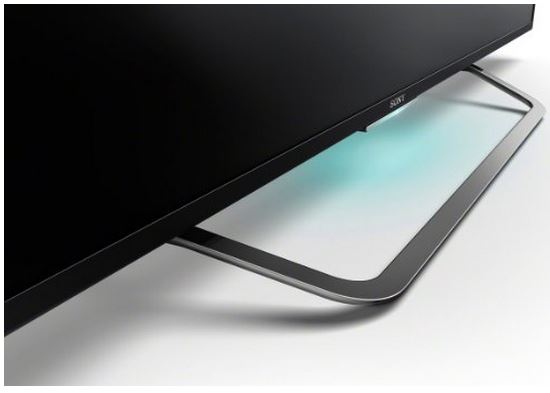 What is Triluminos Display?
Sony's trademarked Triluminos Display technology makes even more colors available to the screen. Unlike smaller versions and other brands, these screens have more color assortment to bring more vivid displays to life. For example, if you compare this to children's crayons, a regular TV is the smaller box that only has a few colors, while a Triluminos display can be compared to the biggest box of crayons, with a massive amount of color.
The bigger box has a wide variety of color options unlike the regular, smaller one. The more color there is, the more enchanting and fantastic the picture looks.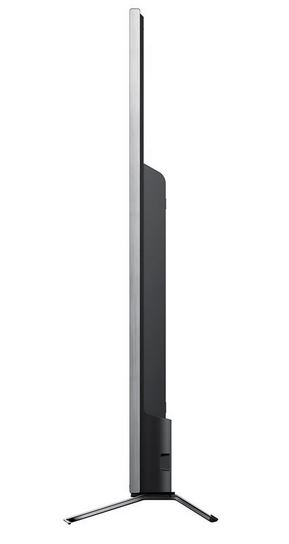 What's So Special About It?
The pairing of 4K technology with a Triluminos Display offers an unprecedented display of resolution and clarity. Only Sony has this unique technology paired, making them iconic in their field. The colors are more apt to the people, things and places shown on the display, even hard to present hues find themselves displaying fantastically.
The Android operating system finds itself well in the Sony XBR55X850C, XBR65X850C, and XBR75X850C Smart LED TV. Because of this, users can access many applications and perform Android-specific activities all from their fingertips.
4K movie streaming is fast and undisturbed when you access Netflix and Amazon's 4K library. Where other TV sets fail in this aspect, the Sony XBR55X850C 55, 65, and 75 Inch 4K 3D Smart LED TV delivers with flying colors. Not once were we able to experience any sort of lag or disruption while streaming 4k movies.
Many people are pleased to find out that most everyday computer functions are also available on this Smart LED TV. Email checking, social media updating, browser searching and other internet tasks can be easily performed in a matter of seconds. Users can control these functions from his or her hand-held device or from the remote that comes included with the TV. Apps that are often used are already installed by default, and downloading other specific apps is easy to do.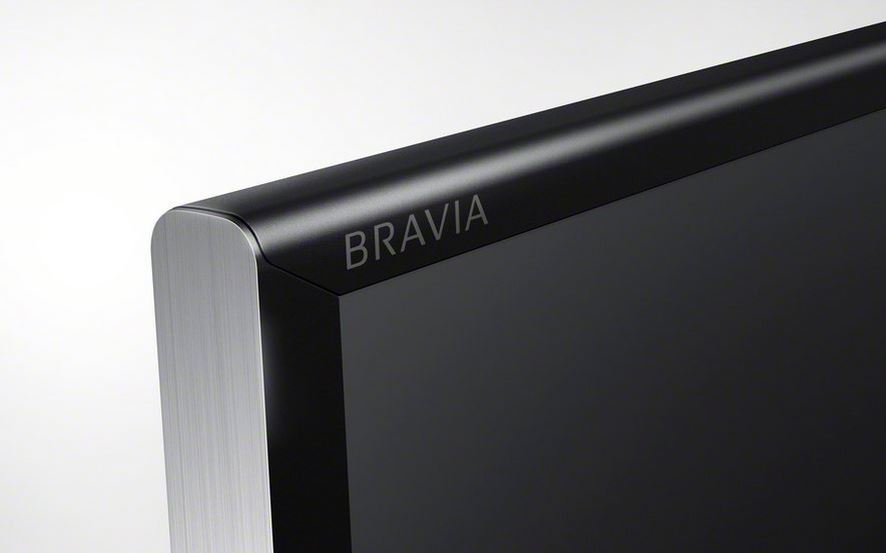 Voice directions do certain tasks by simply talking into the One-Flick remote, or by using your mobile device with the free App installed. This handy One-Flick remote is included in the box, and performs the job just by hearing verbal orders and commands.
Google Cast is available as well. An Android, iPhone or iPad can manipulate what's showing on TV or what's playing on the screen. Anyone in the room who has one of these devices can control what's happening on the TV. This makes for a fun and interactive form of enjoyment.
For the gaming enthusiasts, the Sony XBR55X850C lends itself to PlayStation 3. Game streaming is flawless to perfection and actual gaming feels true-to-life and downright entertaining like it should be.
A wide range of movies and TV series are available and made better in 4K. Motion pictures and regular TV shows are scaled into 4K simply by viewing them. Movements are fast, pictures are clearer, and watching older movies and shows on it is a true treat.
Pros
The Sony XBR55X850C 55-Inch 4K 3D Smart LED TV enlists many advantages as mentioned earlier. On top of that, it has 3D capability that allows viewers to watch 3D films with the use of a 3D lens. This feature is its edge because most 4K releases don't have 3D. Additionally, this TV has a much faster motion flow XR with a rate of 960 compared to the others' 240.
Cons
The price is truly the only one thing that deters the Sony XBR55X850C Smart LED TV from becoming the first choice for most people. The truth of the matter is, it's expensive, but that's the price you pay for the latest and greatest technology.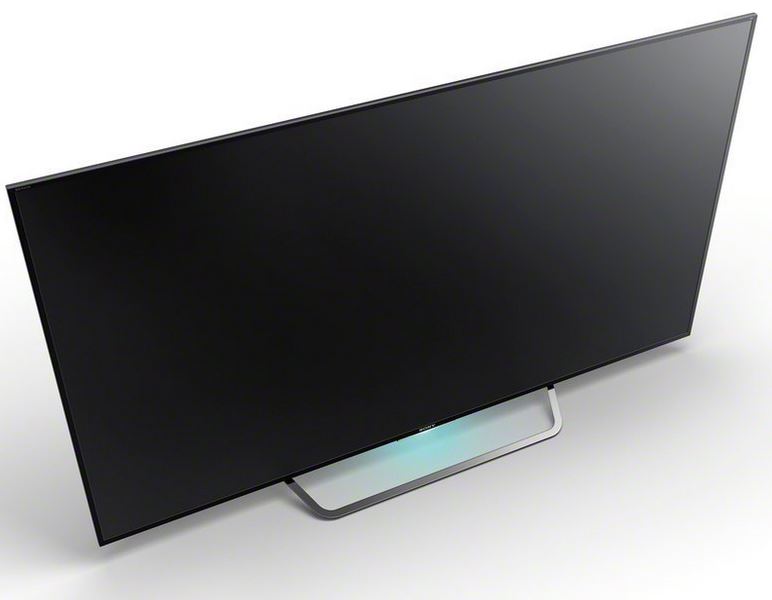 Where to Buy and How Much?
The best place to buy it, Amazon.com offers the 55 inch version at $1,598.00. The 65 inch version retails at $2,598.00, and the 75 inch version retails at $4,498.00. A special limited time discount goes towards a Sony digital camcorder when a buyer gets his Sony 4K TV from Amazon. They also offer a 30-day free technical support from the day its delivered.
What's Included?
The Sony XBR55X850C 55-Inch 4K 3D Smart LED TV comes with the following items:
Touchpad remote control
Regular remote control unit
Table top stand which requires assembly
Two R03 batteries
Pigtail AC power cords
IR blaster
Screws
Setup Guide and Operating Instructions
Limited 12-month Warranty Card
Specifications
The 55 inch TV is approximately 43.9 lbs. without the stand and 46.3 lbs. with the stand. The dimensions are 48 3/4″ x 28 1/2″ x 2 3/8″ without the stand and 48 3/4″ x 30″ x 8 3/4″ with stand. The other sizes are respectfully a bit larger as the screen size increases.
Other note-worthy specifications include:
Face Area Detection
Live Color Technology
Auto Wide
Light Sensor Technology
TV Tweet
Screen Mirroring
Power Saving and Backlight Mode Off
BRAVIA Sync
Parental Control
Sony Original Surround : S-Force Front Surround
VESA Hole Spacing Compliant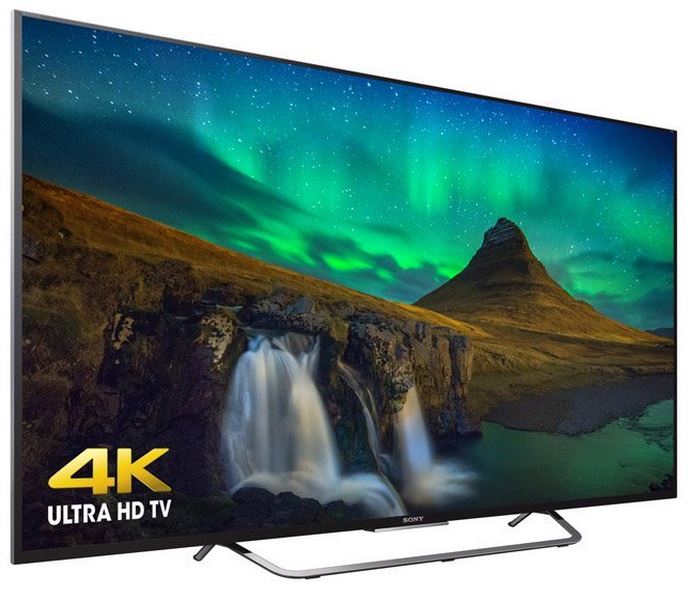 The Verdict
The Sony XBR55X850C 55, 65, and 75 Inch 4K 3D Smart LED TV aims to please the meticulous viewer with exquisite taste. The kind of viewing pleasure that this 4K 3D TV provides is downright excellent. It's loaded with state of the art features and an array of great options to impress anyone who has the honor to view it.