Last Summer, Microsoft released the new Series X and Series S game consoles. With it, they also released a completely re-vamped wireless controller that focuses on several improvements. With upgrades in both ergonomics and functionality, it looks nearly the same. However, with a close examination, you can see slight differences that make it excel in more ways than one.
For the most part, the new Xbox Series X/S wireless controller feels extremely similar. In fact, it feels more like an evolved version rather than an entirely new one. However, there are small tweaks that Microsoft made which are actually major upgrades when compared to its predecessor. Furthermore, it leaves gamers questioning about the new controller's compatibility with older Xbox consoles and accessories.
Does the Xbox Series X/S Wireless Controller Work on Xbox One?
Yes, the Xbox Series X/S wireless controller is fully compatible with previous Xbox One consoles. These include the Xbox One, One S and One X. Thankfully, Microsoft included backwards compatibility so you can upgrade to the latest wireless controller even if you're not ready to upgrade your console to Series X or S. In addition, all accessories, docks and batteries for Xbox One controllers are fully compatible with the new Series X/S controllers.
Ultimately, gamers can enjoy several new improvements to the controller without committing to a huge investment. With a retail price ranging from $50 to $80, several color choices and styles are currently available.
New Xbox Series X/S Wireless Controller Upgrades
As stated earlier, there's quite a few changes to both the appearance and functionality with the new Series X/S wireless controller. While most changes are subtle, there are several improvements you should be aware of.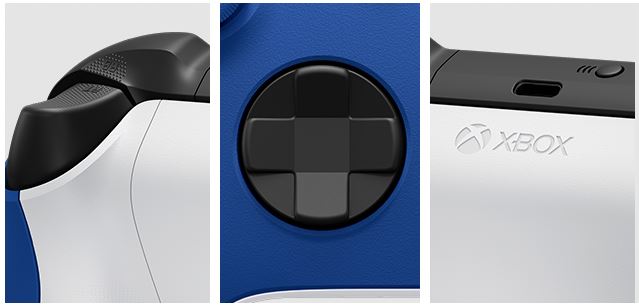 Forward Compatibility
Best of all, the previous Xbox One controllers are forward compatible with Series X or S consoles. While you won't be able to enjoy all the new features and tweaks offered with the new wireless Series X/S controller, you can still use your older Xbox One controller on the new X/S console. This may be great in a pinch, there are several reasons to upgrade to the newest wireless controller.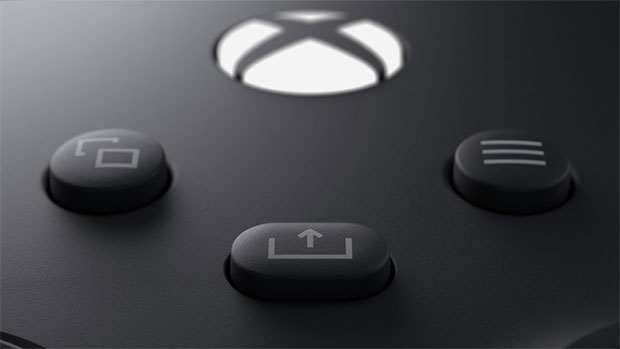 Share Button
The next-gen controller now features a "share" button. This small button is located directly in the center for easy access. Simply put, it lets gamers snap screenshots to quickly save or post it via social media. In addition, the share button can be configured to trigger recording in-game footage and gameplay. This is a useful addition that takes a traditionally multi-step process and streamlines it into a single-button interface.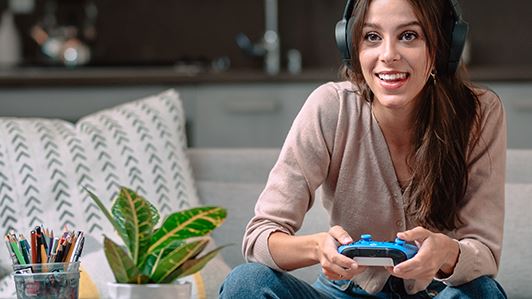 Slightly Smaller Size
At first glance, you probably already think the new wireless controller is nearly identical. However, holding it in your hand for the first time, it's apparent that Microsoft adjusted the overall size and shape; giving it a better feel in your hands. In fact, it's specifically designed to fit an 8-year-old's hands, making it ergonomically-friendly for more age groups. Even those with larger hands are mostly in agreeance on the slightly slimmed-down size and shape. Overall, it gives players a better handling and improved feel without completely changing it.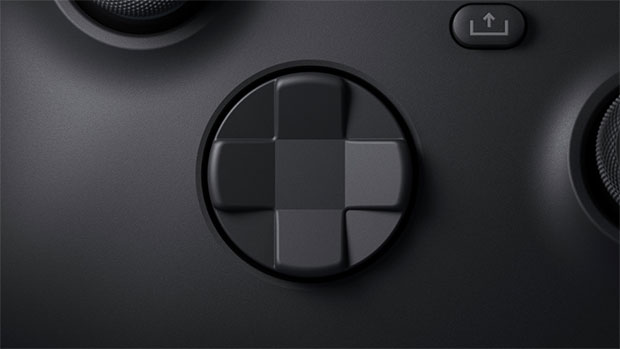 Re-Designed D-Pad
While it may be the most visually obvious change, the directional pad has been completely re-vamped from previous iterations. Taking some qualities from the now-outdated Xbox One Elite controller, the new D-pad is distinct hybrid between a standard up/down/left/right directional pad and a more-refined flexible pad that makes diagonal movement more precise.
Simply put, it combines the two in a new way that we think truly improves gameplay. When using the new D-pad, you can obviously tell that it reacts to subtle input much more responsively. Even slight presses in any 360-degree direction are resulted in minimal movement in-game. Best of all, it's even more "clicky" and tactile feeling than ever before. In fact, we think of the re-designed D-pad as one of the largest and most noticeable improvements that Microsoft made.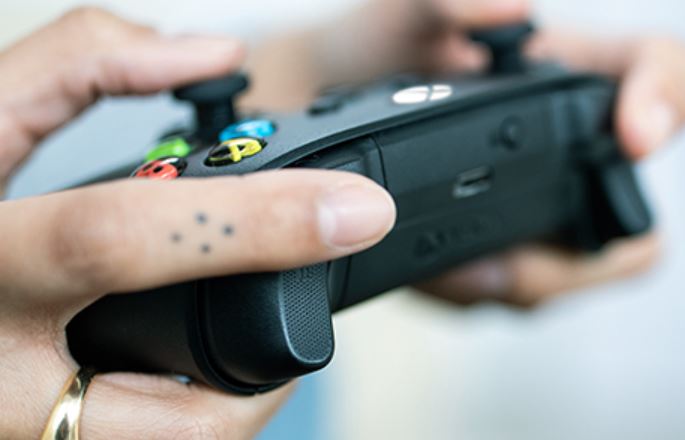 Improvements to Grip
While the slightly smaller form-factor of the Series X/S controller is widely accepted, so is the added grip that's been given to the handles, bumpers and triggers. Microsoft placed subtly bumpy, textured grip to these areas that seem to improve the overall feel. The appearance looks nearly identical, but the feel of a bit more texture really seems to go a long way. In addition, they also add a bit of tactility to the shoulder buttons (bumpers) by making them more-clicky which responds better to precise depresses of each one.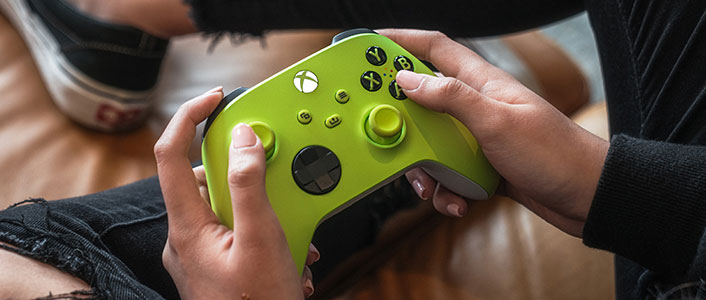 Matte Finish
While the Xbox One controller had glossy-finished buttons, the new Series X/S controller opted for a sleek matte appearance. All of the buttons now have a matte finish for a cleaner, streamlined appearance that simply looks better. In our opinion, the new matte finish on the buttons offers a bit more-refined and robust feeling during gameplay.
Charging & Power
The new Series X/S wireless controller has also received an upgrade to the way players charge and power it. Most notably, the new controller now supports USB-C charging in order to take advantage of faster charge speeds and a more-universal cable compatibility.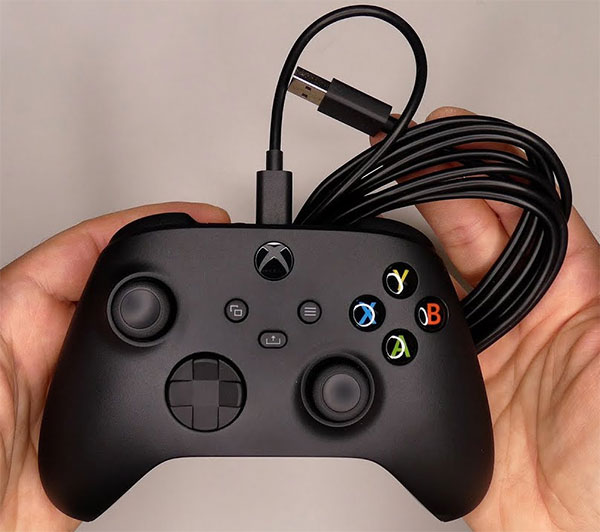 Rather than using the outdated Micro-USB input, the Series X/S controller charges faster but users can also use the same USB-C cable that they use for charging their phone, headphones, laptops, etc. Let's be real; we're all a fan of USB-C and the wide compatibility and faster charge speeds that it offers. While the Series X/S consoles don't actually have any USB-C ports, you can opt to use any USB-A to USB-C cable.
Best of all, the new Series X/S controller has the ability to use either standard AA alkaline batteries or AA rechargeables. Rather than requiring a proprietary rechargeable battery pack, the use of AA batteries means easy, universal compatibility with extra AA batteries you may have laying around the house. While you can still opt to use a rechargeable battery pack that works with USB-C charging, it lets players have more options over the way they power their controllers.
Bluetooth Connectivity
Last but certainly not least, we wanted to discuss the added support for Bluetooth. The new Series X/S controllers come with their very own Bluetooth-chip that supports pairing to a wide range of platforms. In addition to Xbox consoles, you can use the new wireless controller with PCs, tablets and even iOS and Android devices. It's easy to pair and lets you enjoy all of the new upgrades in control with your favorite multi-platform games that may not be available on Xbox.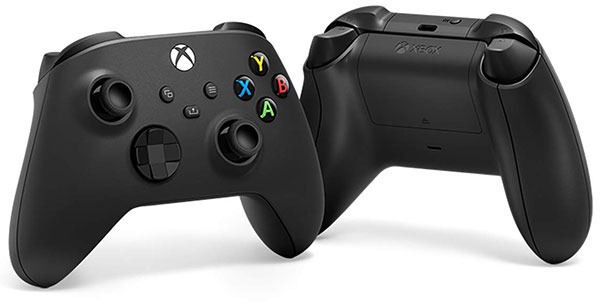 Final Thoughts
As you can see, the new Xbox Series X/S wireless controller has a lot of new, albeit subtle changes to be aware of. Visually, it looks extremely similar to past versions, but clearly, there's big improvements to the overall feel, responsiveness and tactility.
Whether you own the new Series X/S console, or you're sticking to Xbox One right now, there are several reasons to upgrade to the new wireless controller. In our opinion, Microsoft hit it out of the park with this latest version. Best of all, they didn't have to completely re-design it from the ground up. As we stated earlier, the new Xbox controller is more of an evolution over any of its predecessors than it is a new, from-scratch version. Regardless, it's worthy of upgrading if you're on the fence; take the plunge and enjoy all the new benefits!