In this day and age, smartphones are inherently fragile. You can place a durable case on any phone and call it rugged, but truly rugged phones are much harder to come by. One such manufacturer that is known for manufacturing tough and burly smartphones directly from the factory is Doogee. They're set to release a new model that will surely turn heads.
Note: At no extra cost to you, we may earn a commission for purchases using our links. Learn more.
Making improvements upon the popular S96 Pro predecessor, the new Doogee S96 GT will soon be released to the public. Set to globally launch on October 17th, this updated version is packed full of enticing features.
Although it may visually appear the same, Doogee has made upgrades to its memory, chipset, selfie camera and operating system. However, this new version will sport an attractive, limited edition yellow/gold color scheme.
New Chipset and Storage
Rather than using the outdated Helio G90 chipset, the S96 GT will utilize MediaTek's upgraded Helio G95 chipset. Ultimately, this means faster processing, a smoother interface and more reliability. In addition, the minimum built-in storage capacity will be upgraded to 256GB from the 128GB that was standard in the previous version. If users need even more storage, the integrated SD card slot will support memory card capacities up to 1 TB.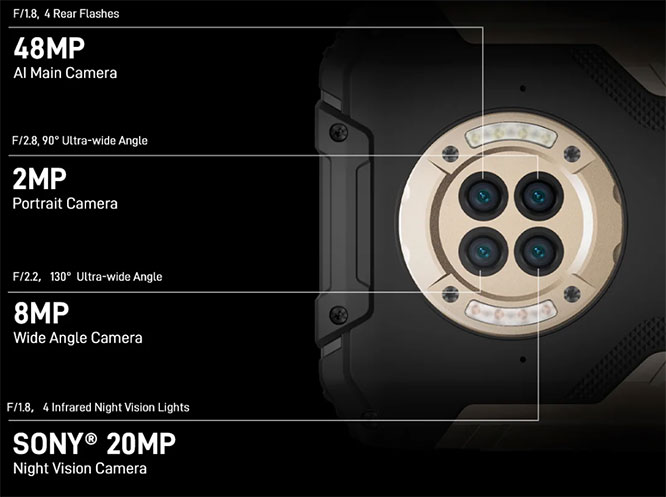 Improved Cameras
Needless to say, the most unique characteristic about the S96 Pro was the built-in night vision camera. It's a feature that users have never seen before, even from competing products. With the S96 GT, Doogee has made improvements to the night vision camera that allow for an improved range of up to 15 meters. This is a notable improvement that greatly increases the ability to capture images in total darkness.
The night vision camera isn't the only area of improvement we'll see. In fact, the S96 GT doubles the existing 16MP front-facing camera of its predecessor to boast a whopping 32MP capability.
Operating System
Right out of the box, the Doogee S96 GT will run on the newest Android 12 operating system. No manual upgrades are necessary as this OS will be ready to go from the first time you unbox the phone and boot it up. Android 12 brings improvements all across the board with smoother usability, better load times and support for virtually any use; professional or personal.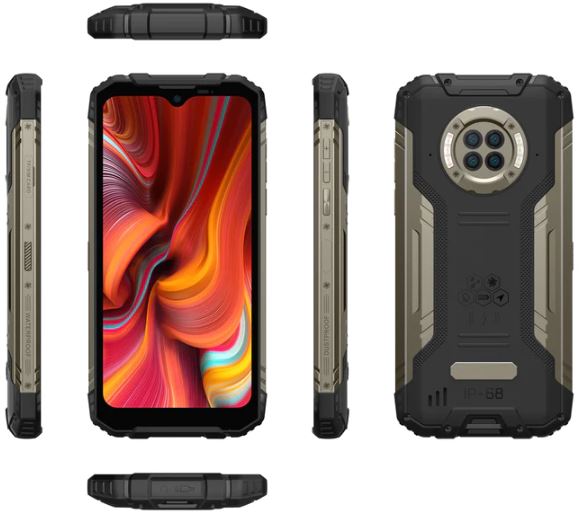 Great Features to Stay the Same
Although the S96 GT sets out to make improvements on a wide variety of previous shortcomings, Doogee promises to keep many of the features the same or only slightly different. Notable, the new model will include the same 6.22″ display that's equipped with Corning Gorilla Glass. This offers much more durability than your standard smartphone that lessens the chance of accidential shattering or damage if dropped.
Additionally, the internal battery will keep the existing capacity of 6320mAh. That said, the size and weight of the S96 GT will not be affected in any drastic way. Nor will the charge times or overall longevity between charges.
Although they're making changes to the front-facing selfie camera, the rear cameras on the back of the smartphone will stay the same. That said, it'll boast three different cameras on the back side. There will be one 48MP, a 20MP and an 8MP camera positioned closely to each other for a wide range of photo-snapping capabilities.
Moving on, the S96 GT will boast the same water-resistance as its predecessor. Notably, it's given an IP68 and IP69K rating that assures the internal components are sealed-up from any kind of water, dirt or debris ingress. Additionally, the impressive MIL-STD-810H rating means that they are military-grade protected from any sort of extreme weather or conditions. That said, the S96 GT is ready for virtually anything you throw at it; extreme heat to extreme cold.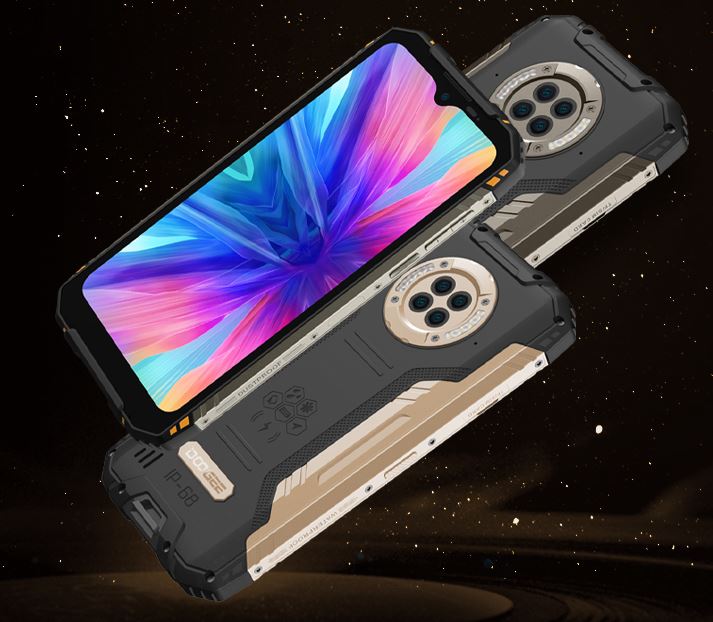 Final Thoughts
It's exciting to see the kind of improvements that Doogee will make with their new release S96 GT. With several features across the board seeing vast upgrades, this new smartphone will likely be just as successful, if not more than its predecessor, the S96 Pro.
Expecting to officially launch on October 17th, it will be available on AliExpress and Doogeemall. At that time, there will be special discounts and coupons available for the first users who are there for the global release. Best of all, there's also going to be a giveaway. For those interested, we recommend going to the Doogee S96 GT's official website to learn about all of the details.
Please consider sharing:
Note: At no extra cost to you, we may earn a commission for purchases using our links. Learn more.