In this day and age, most smartphone companies make a name for themselves for doing things differently. Whether it's going all-in on one feature or providing a smartphone that has it all, every manufacturer should do something that stands out.
Popular manufacturer Doogee is changing up the game with their latest V30 release. The Doogee V30 is a rugged smartphone that's built to take a beating.
But what sets it apart is its eSim feature. Credited as the first rugged smartphone with eSim capabilities, it's said to be a big statement to the competition.
What Exactly is eSim?
An eSim is a digital SIM that isn't a physical card like most people are used to. Rather, it's a built-in digital feature that allows you to activate a cellular plan from a carrier, all without installing or removing an actual, physical SIM card.
Traditionally, every time you travel to a new country, you'll need a new SIM card. With eSim, this is sort-of a thing of the past.
Instead of buying a SIM card for everywhere you go, all that needs to be done is to scan a simple QR code with your chosen carrier. The service provider will have a few, short setup procedures that can all be carried out directly from your phone.
This way, the complexity of registering for a new service plan is vastly improved. Gone are the days of needing to walk into a store and wait in line, every time you want to switch carriers.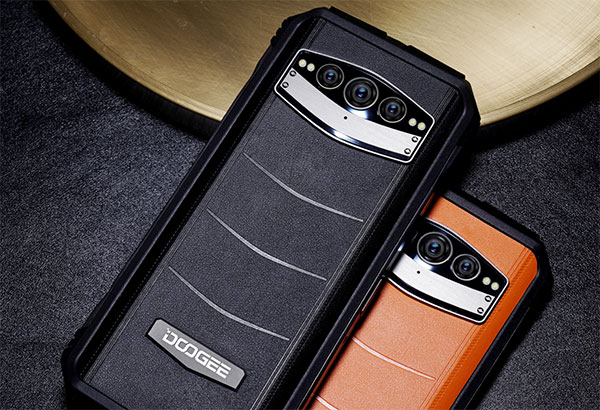 eSim with the V30
eSim is a feature that's been widely developed and put to use in the latest iPhones. The problem is, many people don't want to spend a small fortune on Apple's newest releases. In fact, this is a somewhat rare feature across the smartphone industry.
That said, it's pretty cool to see it included on the latest Doogee V30 rugged phone. With its release, the V30 joins an extremely short list of manufacturers that offer this feature.
eSim gets rid of the need to physically remove a SIM card multiple times throughout your device's lifespan. As a result, there's much less potential to damage a fragile input like a SIM card slot. Often, users encounter issues with accidental damage when needing to swap out a SIM card for a different one.
In addition, SIM cards replacements can cost a small fortune over the course of time. Lastly, there's a bit anxiety involved when needing to register a new phone plan – eSIM activation overall, is a much easier process.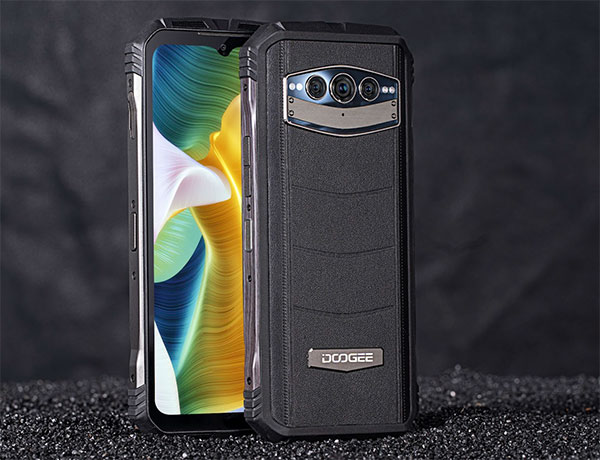 More About the Doogee V30
The look and style of the V30 is definitely worth mentioning. Taking note from the interior of luxury cars, Doogee took a luxurious approach when crafting the exterior of the V30. The back panel is encased in an eco-friendly leather material with a textured effect.
This makes it not only pleasant on the eyes, but offers a very nice feeling when holding it in your hands. In addition to this, they opted for side panels that encase a wood grain appearance that sets it apart from virtually every other smartphone on the market.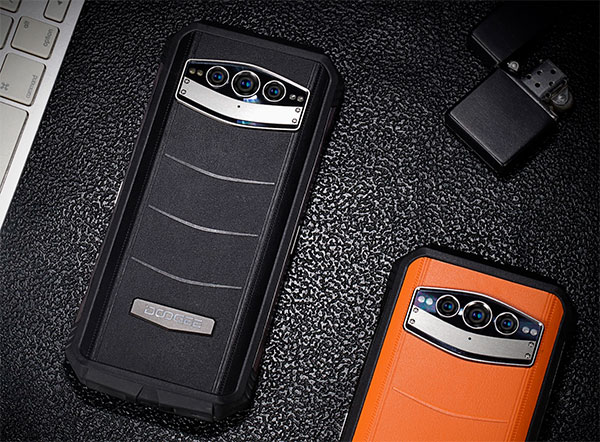 Doogee spent over 7 months of intense research and development to come up with the most suitable appearance for their latest rugged phone. After 2,000 hours of color-testing and analyzing the best wood-grain, they came up with a style that anyone can appreciate. The result is an eco-friendly appearance that doesn't cut corners.
As of now, there's limited information on the V30. In the coming weeks there will be much more information about it. Specifications on the internal components, camera quality and other fine details are things that we're looking forward to hearing about.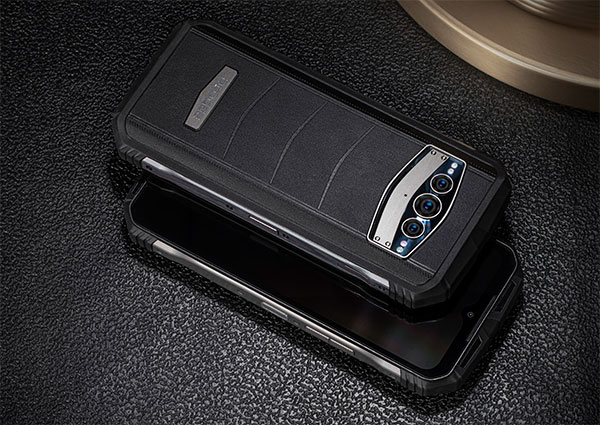 If you're in the same boat, be sure to participate on their latest promotional campaign. If you come and join it now, you're able to leave comments and win a multitude of free prizes.
Some of these include a D11 watch or a $50-off V30 coupon to use when it's released. Participating in a promo like this is easy to do and the absolute best way to stay in the know about the Doogee V30 official release.