DOOGEE, a trailblazing force in the mobile technology industry, is gearing up to unveil its long-awaited lineup of rugged phones and smart tablets. The highly-anticipated DOOGEE V31GT rugged phone is set to revolutionize outdoor technology, offering users a groundbreaking and advanced experience specifically designed for extreme environments.
In addition to this, the trendsetting DOOGEE T10 Pro and DOOGEE T10 Plus smart tablets, alongside the vibrant and interactive U10 kids smart tablet, will introduce a fresh and unparalleled user experience to the younger generation. Brace yourself for a wave of innovative mobile devices from DOOGEE.
DOOGEE V31GT Rugged Phone
The DOOGEE V31GT stands out as a rugged smartphone that effortlessly combines durability and functionality in a flagship-level design, making it the perfect companion for demanding work environments and unforgiving outdoor adventures. What sets it apart is its cutting-edge thermal imaging capability, delivering the highest resolution available in the industry. By activating this advanced shooting mode, users can accurately and vividly visualize heat sources with remarkable clarity.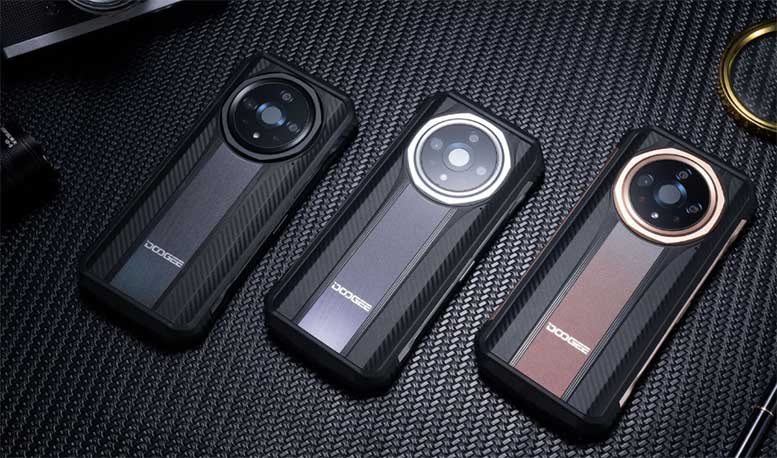 Equipped with an 8MP fusion camera system, the V31GT enables users to capture images with unparalleled sharpness. The algorithm processing, including multi-frame image fusion, brightness enhancement, and noise reduction, further enhances the overall image quality.
In addition, it boasts a powerful SONY® IMX766 50MP triple camera, elevating the photography experience to new heights. With its exceptional super night mode, the V31GT empowers users to capture breathtaking photos even in the darkest of settings. The 24MP night vision camera ensures exceptional image quality, even in challenging low-light conditions. On top of that, the V31GT sports a SONY® 32MP front camera, providing users with excellent selfie capabilities.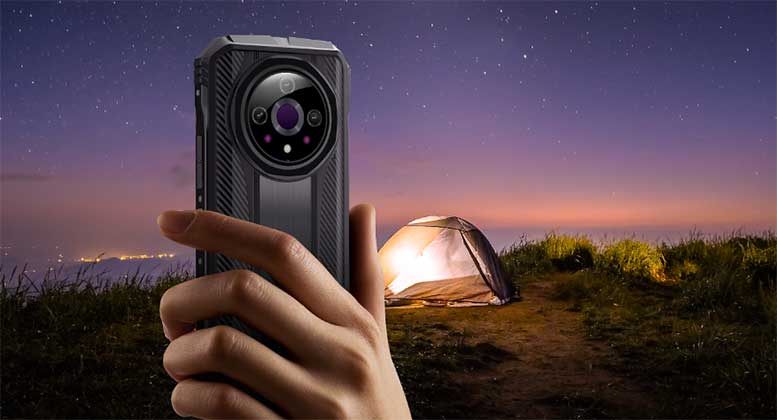 Its powerful 10800mAh battery, coupled with 66W fast charging and OTG reverse charging, ensures you never have to worry about low battery anxiety. Stay connected with faster Wi-Fi 6 and enjoy the latest Android 13 system for a seamless and convenient life.
Immerse yourself in symmetrical audio with the dual stereo speakers of the DOOGEE V31GT, allowing music to touch your soul from both sides. Stay connected with dual 4G LTE for real-time communication with your loved ones no matter where you are. Say goodbye to wasted time on the road with the accurate navigation system that provides precise directions.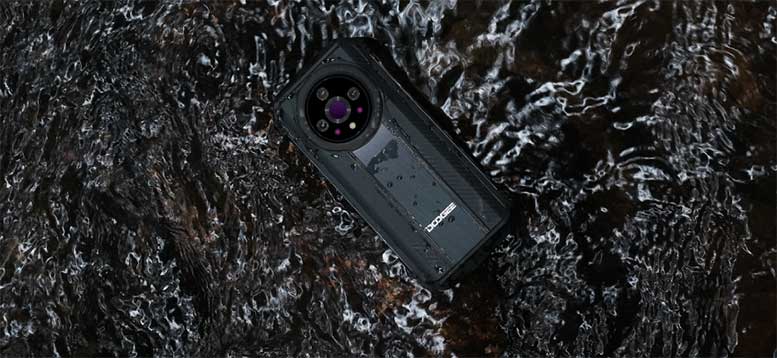 But that's not all. The DOOGEE V31GT is packed with even more amazing features. Unlock your phone with ease using the side fingerprint recognition or face unlock. Enjoy the convenience of NFC for seamless transactions. Customize your phone with the personalized custom button, and control it effortlessly with smart gesture control. Plus, the useful digital toolkit comes in handy for various tasks.
DOOGEE T10 Plus Smart Tablet
Experience the perfect blend of functionality and efficiency with the remarkable DOOGEE T10 Plus. This exceptional device takes your tablet experience to new heights with its seamless performance. Immerse yourself in the brilliance of the expansive 10.51" HD display, which is thoughtfully designed with TÜV SÜD blue light certification to ensure a comfortable and visually pleasing experience.
Users will be captivated by the immersive audio journey provided by the quad stereo speakers, delivering Hi-Res sound quality like never before. With its sleek and ultra-thin 7.4mm metal body design, carrying the T10 Plus becomes an absolute delight.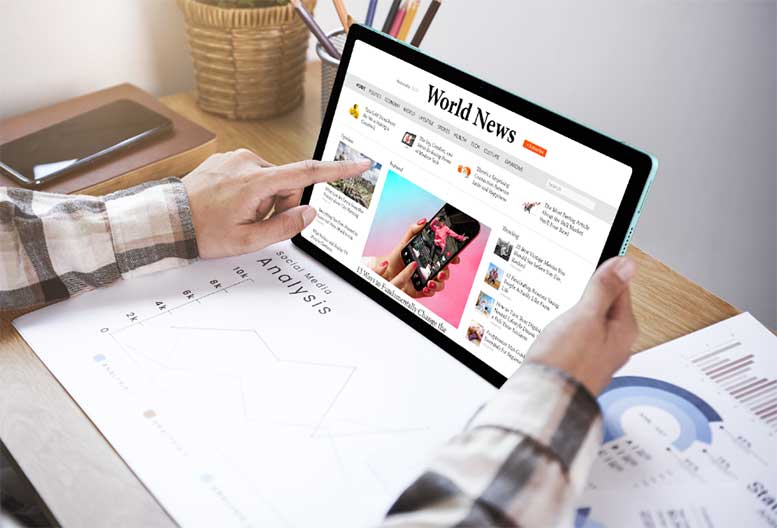 Experience the cutting-edge features of Android 13 as you dive into a world of seamless connectivity and enhanced security with the DOOGEE T10 Plus. Boasting an impressive 20GB RAM and 256GB ROM (expandable up to a staggering 1TB), this tablet is built to handle all your multitasking needs effortlessly. Powered by the Unisoc T606 octa-core processor, you can expect lightning-fast performance and ample storage for all your files and media.
Express your unique style with a range of vibrant design options including classic black, mint green, and ice blue. Capture stunning visual moments with the SONY® 13MP main camera and 8MP front camera, ensuring your memories are preserved in high definition.
Stay connected with ease thanks to the dual 4G LTE and dual-band Wi-Fi capabilities, guaranteeing seamless internet access wherever you go. The massive 8250mAh battery ensures uninterrupted usage, keeping you powered throughout the day. Additionally, the T10 Plus supports face unlocking, allowing for quick and secure access to your tablet.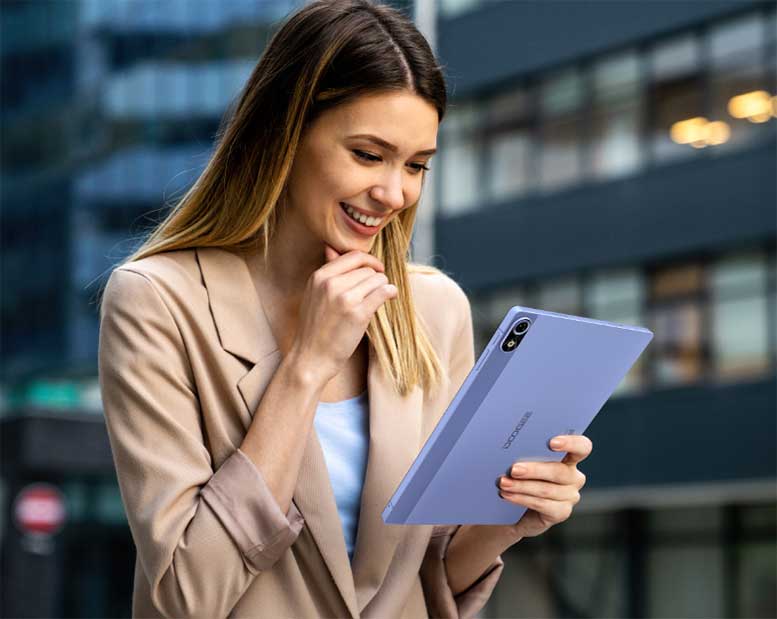 Take full control of your navigation with our accurate navigation system, which includes GPS functionality and more. Whether you're exploring new places or simply finding your way around town, you can rely on precise directions every time.
To further enhance your productivity, the DOOGEE T10 Plus can be paired with a magnetic keyboard and a 1024 pressure-sensitive stylus. With these accessories at your disposal, you can unleash your creativity and innovate with ease.
DOOGEE T10 Pro Smart Tablet
The DOOGEE T10 Pro revolutionizes the market with its innovative and vibrant designs, setting the bar higher for both style and performance. With a mesmerizing range of all-new hues including silver purple, space black, and golden pink, this smartphone becomes an ultimate fashion statement. The 10.1′ IPS FHD+ display delivers breathtaking visuals, and the added comfort of TÜV SÜD low blue light certification ensures a pleasurable viewing experience.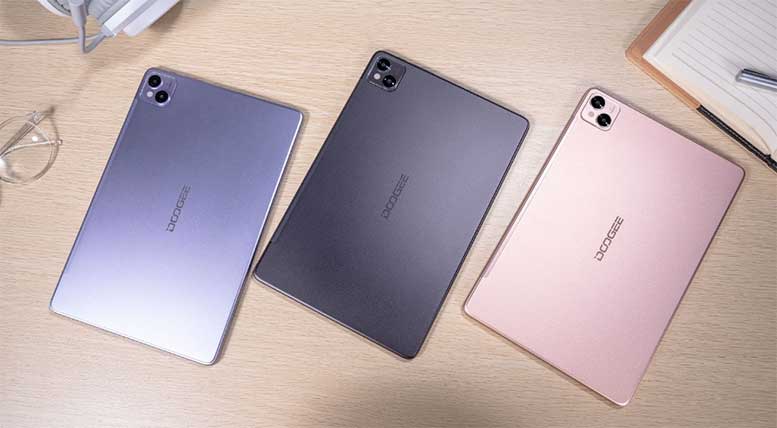 Immerse yourself in a world of entertainment with the dual stereo speakers, which offer an unparalleled audio journey. Also, the support for Widevine L1 guarantees seamless streaming of high-definition content, elevating your multimedia experience to new heights.
With the dynamic Unisoc T606 octa-core chipset fueling its operations and an impressive 15GB RAM (8+7GB) RAM + 256GB ROM (expandable up to an astonishing 1TB), the DOOGEE T10 Pro ensures seamless performance and effortless handling of multiple tasks, leaving no room for storage concerns.
Its remarkable 8580mAh long-lasting battery ensures uninterrupted entertainment sessions. Capture every cherished moment with the 13MP primary camera and enjoy crystal-clear video calls with the 8MP front camera, all while experiencing a whole new level of photographic brilliance.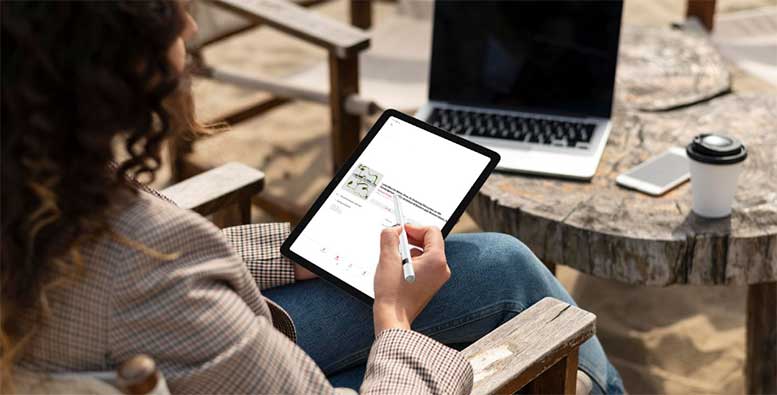 Experience the limitless possibilities of the DOOGEE T10 Pro tablet as it seamlessly pairs with a cutting-edge Bluetooth keyboard and a stylus boasting 1024 levels of pressure sensitivity. Unleash your creativity effortlessly and embark on a journey of unparalleled innovation. With dual 4G LTE and dual-band WiFi connectivity, you will never be out of touch with the world, staying connected at all times.
Best of all, it comes equipped with the latest Android 12 OS, guaranteeing advanced features and heightened security. Enjoy the convenience of accurate navigation positioning, providing you with precise directions during your outdoor adventures.
DOOGEE U10
Introducing the DOOGEE U10, your vibrant and efficient companion that combines a sleek design with a trendy exterior, showcasing a range of captivating colors. With the DOOGEE U10, young users can indulge in a truly immersive audio experience, enjoy high-definition visuals, and effortlessly dive into fast-paced gaming adventures.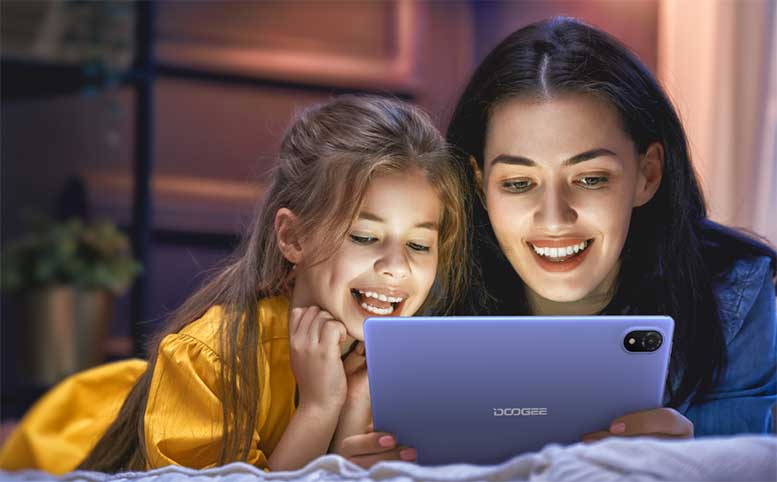 Featuring dual stereo speakers enhanced by dual smart PA technology and Widevine L1 Support, this device ensures that young users can enjoy stunning visuals in their daily tablet entertainment activities. What's more, the 10.1-inch IPS HD display, certified by TÜV SÜD for eye protection, guarantees a visually pleasing experience like no other.
Those who purchase the DOOGEE U10 are in for a treat with its impressive 128GB of storage capacity, which can be expanded up to a whopping 1TB. This means that you can store all their digital treasures without worrying about running out of space. It proves to be a reliable companion for young users, especially when they're faced with overwhelming tasks. Its quad-core RK3562 processor and remarkable 9GB of RAM (4GB + up to 5GB extended RAM) ensure smooth performance, making multitasking a breeze.
But the benefits of the DOOGEE U10 don't stop there. It offers a wide range of learning resources and entertainment content, catering to the diverse interests of young users. Whether it's e-books, educational apps, informative videos, or enjoyable games and movies, everything is easily accessible on this tablet. Not only does this enhance the learning experience by boosting interest and motivation, but it also provides a source of relaxation and fun during study breaks.
Parents can also rest easy knowing that they have control over their child's online content, thanks to the built-in parental controls. The U10 even includes a separate children's browser that displays only child-friendly content, ensuring a safe browsing experience for young children.
To capture all the wonderful moments, the U10 boasts an 8MP main camera and a 5MP front camera. You can take stunning photos and enjoy crystal-clear video calls, enhancing the experience of using the built-in drawing app. Furthermore, the U10 offers smooth Wi-Fi 6 connectivity and runs on the latest Android 13 OS, ensuring a seamless and enjoyable user experience.
Overall, the DOOGEE U10 is a must-have for young users who seek a reliable and feature-packed tablet. Its ample storage, powerful performance, and diverse range of content make it a valuable tool for both learning and entertainment. With its long-lasting battery and impressive camera capabilities, it truly enhances the overall user experience.
Final Thoughts
DOOGEE stands out as a prominent global brand that specializes in the creation and production of groundbreaking rugged smartphones and tablets. Their unwavering commitment to excellence, innovation, and customer contentment allows them to continually redefine the boundaries of technology and provide unparalleled products to their widespread clientele.
Through a fusion of cutting-edge technology and a relentless pursuit of customer satisfaction, DOOGEE empowers users to fearlessly embark on exciting adventures and explore the world around them.
Launching on September 18th, the highly anticipated rugged phone DOOGEE V31GT and the intelligent tablets DOOGEE T10 Pro, T10 Plus, and U10 for kids are now available for purchase on leading platforms such as AliExpress, DoogeeMall, and Amazon.
To gain further insight into these remarkable products or take advantage of exclusive discounts, see the official website or join the community on Facebook, Youtube, and Tiktok.
Meet Derek, "TechGuru," a 34-year-old technology enthusiast with a deep passion for tech innovations. With extensive experience, he specializes in gaming hardware and software, and has expertise in gadgets, custom PCs, and audio.
Besides writing about tech and reviewing new products, Derek enjoys traveling, hiking, and photography. Committed to keeping up with the latest industry trends, he aims to guide readers in making informed tech decisions.