Popular vacuum manufacturer Dreame is back at it again. This time, with some discounts on their most popular robot and stick vacuums. Starting on March 14th and running until April 14th, they're offering a 15% discount on three specific models; the L10 Pro, T10 and P10. Just in time for this years' spring cleaning, each of these top-rated products are built with high-end features at an affordable price-point.
The following Dreame products are now available. Using the following discount code SPRINGCLEAN15, users are able to obtain a 15% discount through the links below.
Dreametech Bot L10 Pro Robot Vacuum and Mop
The Dreametech Bot L10 Pro is one of the most capable robot vacuum and mop combos in its class. Equipped with a large 570 mL dust bin and delivering up to 4,000 pascals of suction, it boasts the most impressive features among the sub $500 price-range.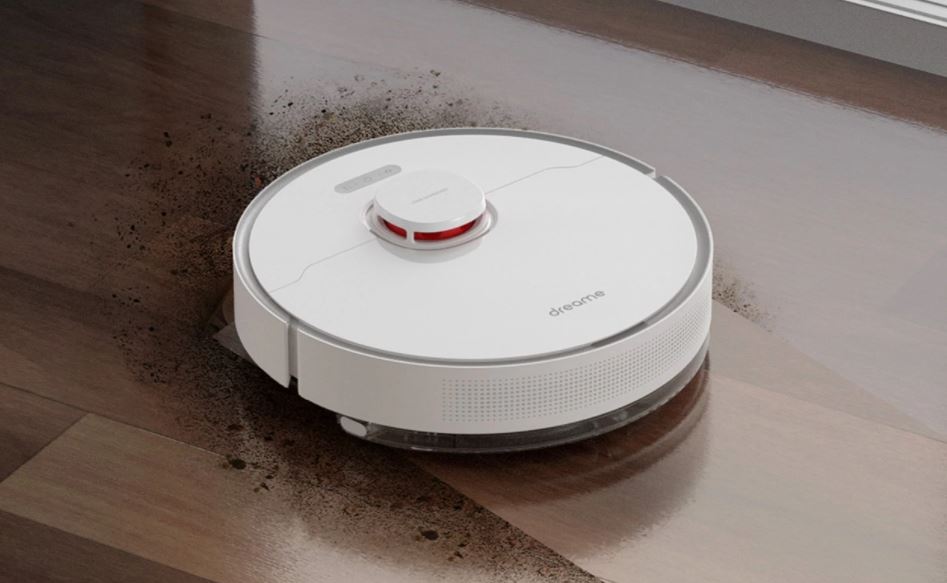 In addition to the standard vacuum function, it's also built with its very own 270mL water tank. Thanks to this, it can intelligently detect the floor type and use the mop feature on your hard floors while switching to vacuuming mode on any carpeted surface. What's more, it's also extremely quiet considering its capabilities. In fact, it utilizes a five-layer noise reduction system for quiet operation.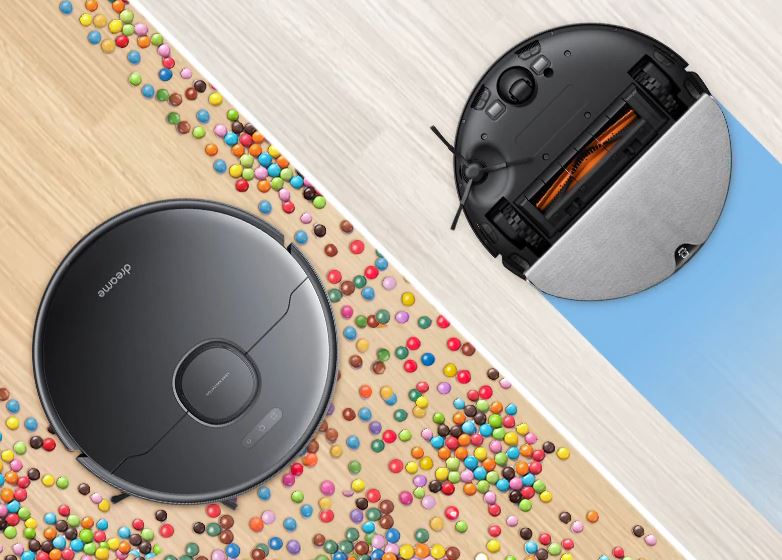 The best thing about the L10 Pro is its ability LiDAR abilities. It utilizes a series of invisible lasers to scan the surrounding environment. With this, it'll intelligently map your home and understand its layout. It actually builds a 3D map and stores the precise memory of your home's layout for future cleanings. Ultimately, this maximizes its efficiency and detects and avoids obstacles without physically touching your furniture or pets. In fact, the scanning radius is around 8 meters, meaning it fully detects and avoids objects by moving in a highly efficient manner.
Dreametech T10 Cordless Stick Vacuum
The Dreametech T10 Cordless Stick Vacuum is one of our favorite cordless stick vacuums that Dreame offers. It's designed to deliver consistent suction with a simple operation. Paired with a wall-mount and a wealth of accessories, the T10 has a lot going for it.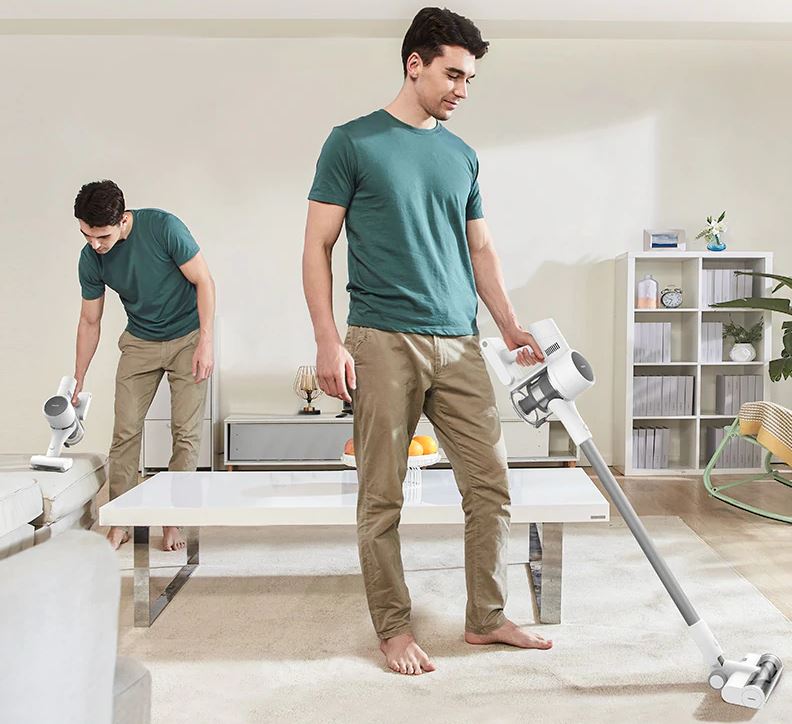 Although it's just a vacuum without a mop feature like the L10 Pro, it's capable of an impressive 60 minute runtime. Although this duration is based on the lowest power setting, it provides a hefty amount of suction with any level. We're a big fan of the switch-trigger design and the anti-tangle roller brush. Most notably, the V-shaped brush is highly versatile and able to pick-up dust and debris on virtually any floor type.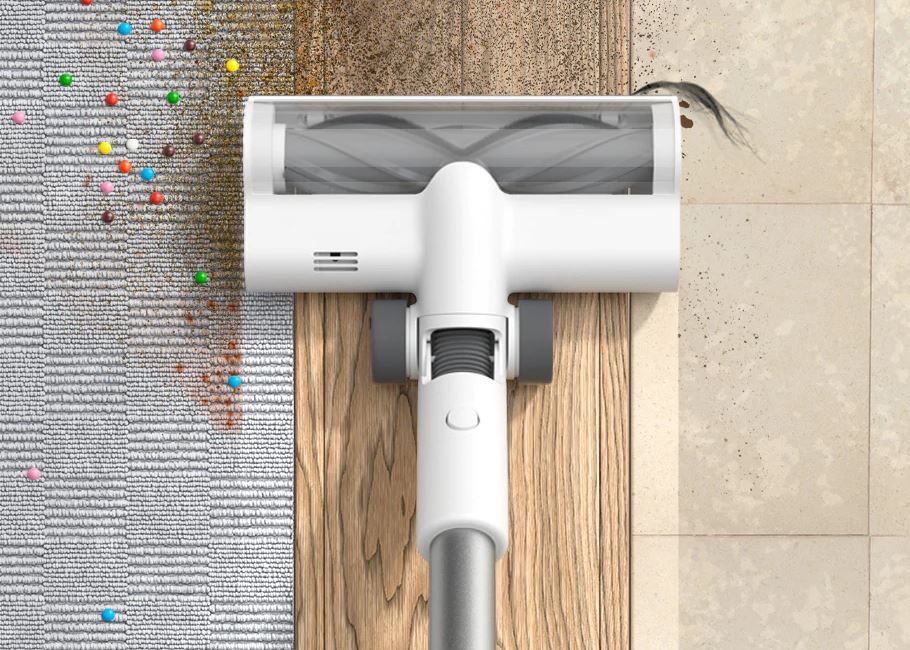 Dreame did right by including eight-layer noise reduction with fully swappable lithium batteries. However, it runs surprisingly quiet and without any interruption; especially if you pick yourself up an additional battery. Overall, the T10 delivers with a lightweight, easy to use design paired with hands-free dust removal. Simply hover the canister over your trash bin, push a single button, and the dust-bin successfully empties without intervention. Every so often you'll need to remove the canister for cleaning, but 9 times out of 10, clearing out the canister is a 10 second task.
Dreametech P10 Cordless Stick Vacuum
The Dreametech P10 Cordless Stick Vacuum is the T10's little brother. That said, it's still very capable, with slightly less battery life. Although it's a bit lighter than the T10, we think it has an improved experienced thanks to the touch interface. On the backside, near the handle, there's a small LED screen that gives you a clear understanding in regards to the current suction mode, remaining battery life or any other warnings.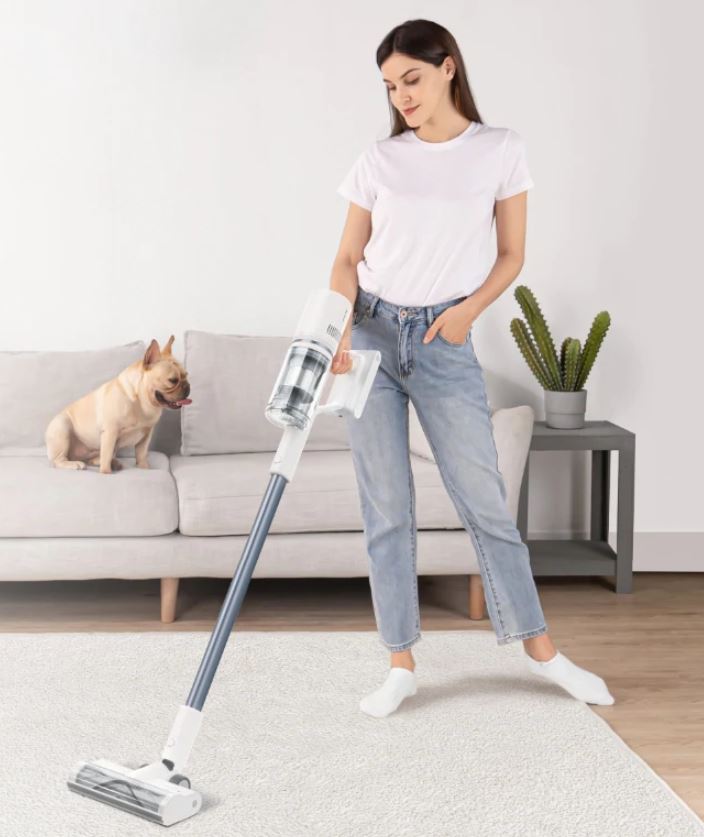 In many ways, the P10 is superior to anything else in its class. With the discount code, this is a vacuum that's well-priced under $200 with features we're acustomed to seeing in vacuums that are offered at double the price. Inside, there's a "smart cooling" system that delivers considerable airflow to the working internals. With it, heat is properly dissipated which ultimately safeguards the vacuum for long-term optimal operation without damage to the motor or battery packs.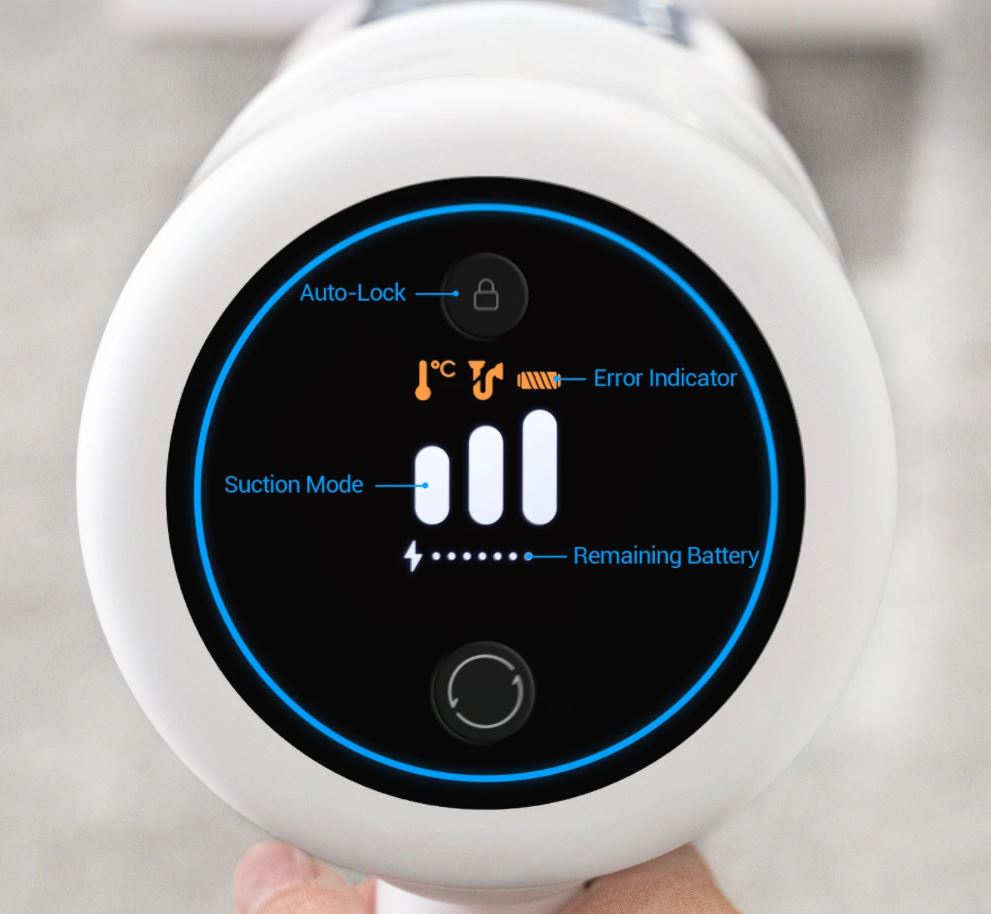 The P10 is quite similar to the T10, being that it shares many similarities in its design. The one-touch canister emptying and inclusion of several accessories makes it highly versatile for cleaning every nook and cranny of your home. Overall, it's a great choice for those who want substantial cleaning abilities without breaking the bank.
Dreame Spring Cleaning Sale
We've introduced three of Dreametech's most popular and sought-after vacuum cleaners in today's market. Although not every single one of their products is discounted, this is a great time to get your hands on top-of-the-line vacuums at rock bottom prices. Remember to use the discount code SPRINGCLEAN15 and order directly from Dreame's official website using the following links:
Which Dreame vacuum would you choose? Have you had the opportunity to try out either the L10 Pro, T10 or P10? Let us know by dropping a comment below. Between March 14th and April 14th is the time to take advantage of these discounts. That being said, we're really not sure when these sorts of deals will be available again. It would be a shame to miss out!