If you're in the market for a new set of earbuds, it can be tough to find the right pair. The problem isn't a shortage of options; far from it. The problem is that there are literally thousands of choices from manufacturers large and small. It didn't used to be this tough to find a good quality pair of buds. Back when Apple first released the AirPods, there were just a handful of options. But with their success, everyone else wanted to get a piece of this hot new market. As a result, any electronics company with the ability is marketing their own pair of Bluetooth buds.
Today, we're going to focus on two of these earbud options. First, we'll review the DuoTen Wireless Earbuds. These are compact, in-ear buds that include a charging case that doubles as a power bank. Next, we'll check out the ERUN Bluetooth Earbuds. These buds have more powerful bass, albeit with significantly less battery life. To find out which pair is the best, we'll need to compare all of their features. We'll start with the design and the ergonomics, then move on to battery life. We'll also talk about the quality of the audio, and how good the wireless connection is. Then, we'll be ready to render our verdict. Let's get started!
Note: At no extra cost to you, we may earn a commission for purchases using our links. Learn more.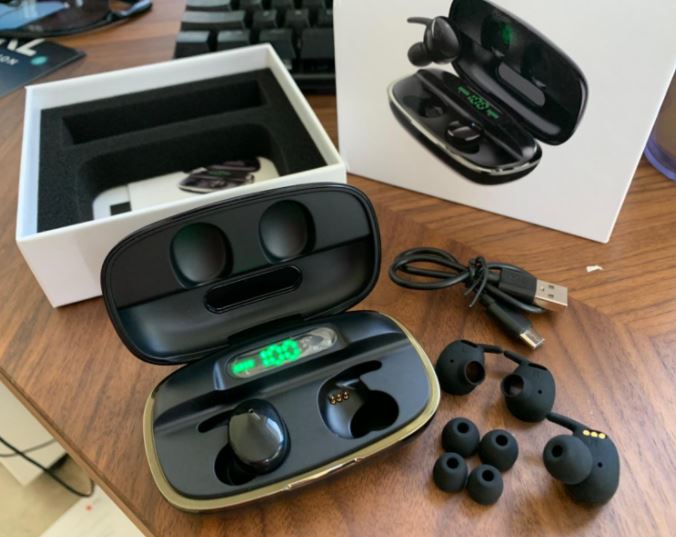 DuoTen Wireless Earbuds
The DuoTen Wireless Earbuds have a shell-style design, with a compact profile. They sit neatly inside your ear, and don't attract a lot of attention with their appearance. This is a popular earbud style, and can work very well. However, it relies on a secure fit in order to work properly. If the silicone ear tips are too big, they won't fit in all the way. They'll also be uncomfortable, and they may pop out. Conversely, if the tips are too small, they'll simply fall out of your ears. There are three extra pairs of tips in the kit, in different sizes to fit all ear types.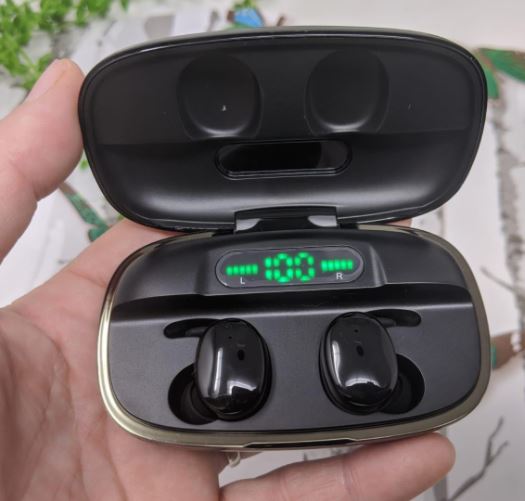 This should work just fine for the vast majority of people. But if you want an even more secure fit, you might want to consider the Aukey EP-T32. They have an ear hook design, which helps keep them from getting lost, along with rich audio quality. On the downside, you may experience some issues pairing them in mono mode.
The backs of the DuoTen Wireless Earbuds function as soft touch controls. With a light tap, double-tap, or hold, you can perform a variety of functions. You can adjust the volume, skip or reverse tracks, and accept or reject phone calls. You can even call up your phone's voice assistant, if any.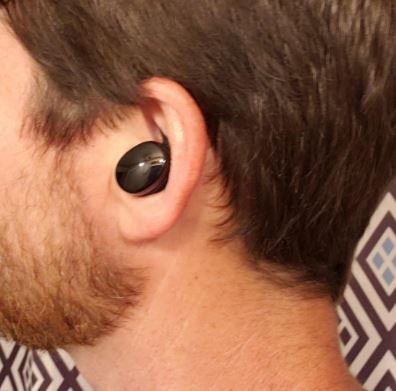 These earbuds have a water-resistance rating of IPX7. This is the highest standard rating available, and it means they can withstand full submersion. You can take them in the shower without any trouble, although we wouldn't tempt fate by taking them swimming. But for any sort of normal, everyday use, you'll be well protected.
The charging case is about half the size of a smartphone, and is black in color to match the earbuds. Through the semi-transparent lid, you can easily see the LCD battery meter. This shows you a digital readout of the case's current status. It will display anything from zero to one-hundred percent, in one-percent increments. To both sides of the percentage readout, you'll see a pair of battery meters for the earbuds themselves. These consist of five bars, each indicating 20 percent of the battery's total charge.
The earbuds drop easily in the case, and fit neatly in molded wells. The case itself has rounded corners and soft edges, so it won't jab you through your pocket. At one end, you'll find a rubber plug, which covers a USB Type-C port. A cable is included in the package, so charging is easy and painless.
Battery & Connectivity
The DuoTen earbuds' most impressive feature is their powerful batteries. They can operate from 10 to 12 hours on a charge, according to manufacturer testing. If you test them yourself, your results will depend on your volume. At full volume, you can expect more in the range of eight hours per charge, depending on other factors. That's still better than almost any pair of earbuds on the market, and is very impressive at this price point. For more, you'd need to go with a pair of neck-band-style buds, and an expensive one at that.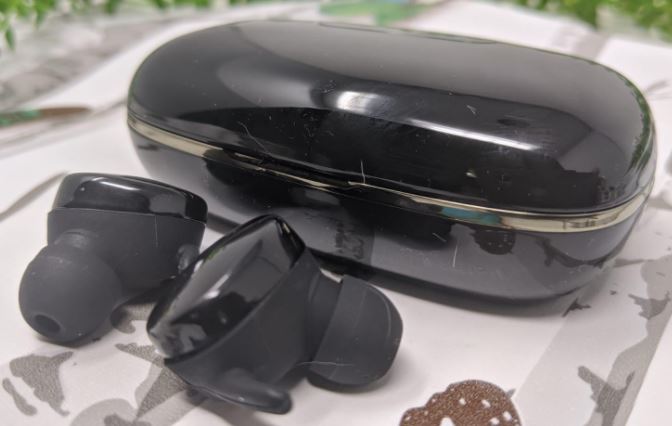 Moreover, the charging case has enough power to recharge the earbuds 13 times. This works out to a theoretical maximum battery life of 156 hours. More reasonably, you can expect something on the order of 104 hours, but that's still a ton of battery life. The earbuds themselves require about 2 ½ hours to charge, while the case will recharge in five hours. Not only that, but it doubles as a USB Type-C power bank, with a 2,200mAh capacity. This isn't actually that much, and will provide about a ⅔ charge on a modern smartphone. Still, it's a decent power reserve if you need an emergency charge.
The DuoTen earbuds connect to your phone or MP3 player with the Bluetooth 5.0 protocol. This is the current industry standard, and marks a significant improvement over earlier protocols. When compared to Bluetooth 4.2, it has a more stable signal, for fewer dropped connections. It also provides lower latency, so audio and video stay in sync better. Finally, it allows for higher-bitrate audio, so you can listen to HD tracks if you so desire.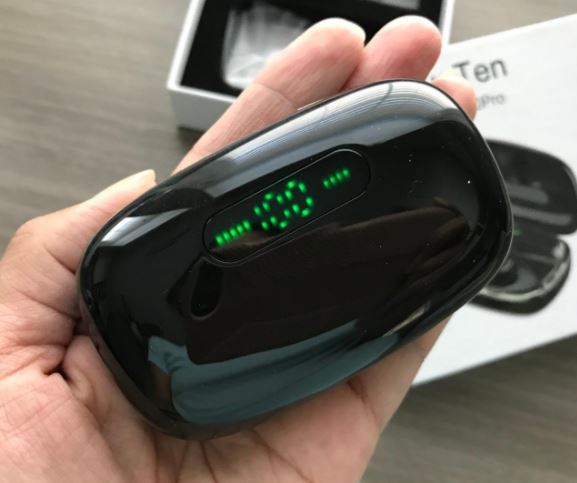 Audio Quality
The DuoTen Wireless Earbuds offer reasonable audio quality for the price. The tones are rich and textured, with good separation between frequencies. Let's be clear; these are budget-priced buds, not high-performance headphones. The soundstage and texture are limited by the relatively cheap drivers, but still reasonably good for the price. The one disappointment is the bass response. There just isn't much of it. Again, you don't typically expect a ton of bass at this price. But it's something you should be aware of.
If you want more punch on the low end, you're going to need a different pair of buds. In that case, the TaoTronics SoundLiberty 97 Wireless Earbuds are a great choice. They provide deep, rich bass that's highly textured, albeit with a less-than ideal control scheme.
In terms of call quality, the DuoTen earbuds perform reasonably well. The other person will be able to understand you just fine under most conditions. That said, there's no noise isolation. If you're in a noisy or crowded environment, they might have trouble hearing you.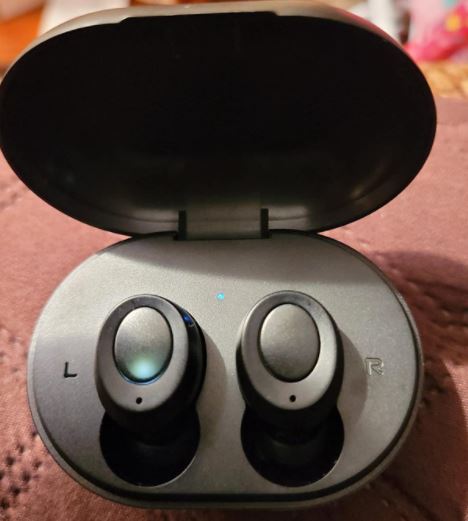 ERUN Bluetooth Earbuds
The ERUN Bluetooth Earbuds are in many ways similar to the DuoTen buds. They have a similar compact design, and also come with three sets of silicone ear tips. The main differentiator here is the type of controls they use. While the DuoTen's controls are soft touch, the ERUN buds have physical buttons. This can be helpful, since unlike soft touch buttons, it's hard to activate a physical button by accident. On the other hand, if you have sensitive ears, pushing the buttons might be uncomfortable. Another factor to note is that the ERUN earbuds are not water-resistant. Keep them out of the shower, and avoid wearing them in the rain.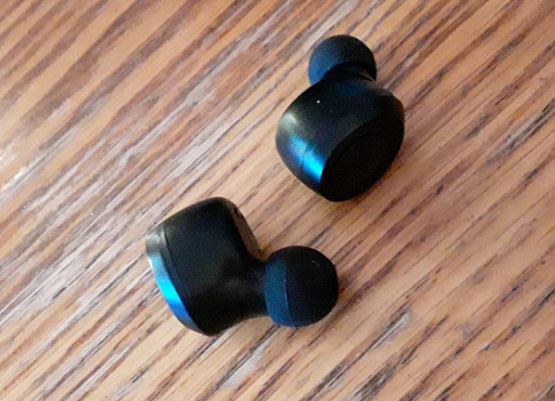 The charging case has a flat, oval profile that's easy to slip into your pockets. The spring-loaded lid is well-designed, and only comes open when you want it to. Inside, the earbuds fit in dedicated slots, and remain in place when the lid is closed. There are no battery indicators on this case.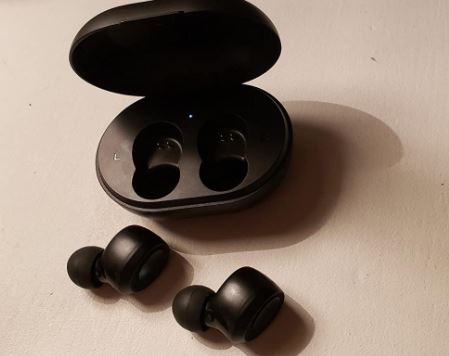 Battery & Connectivity
The ERUN Bluetooth Earbuds carry enough charge for six hours of continuous use at medium volume. At full volume, four to five hours is a more reasonable expectation. This is fairly average for Bluetooth earbuds, and is neither impressive nor disappointing. The charging case has enough battery to recharge the earbuds three times. This works out to a total of 16-24 hours of battery life before you have to plug in. Charging the case takes about two hours via the included Micro USB cable. The earbuds themselves, meanwhile, will run for 90 minutes on a 15-minute quick charge. If you forgot to charge overnight, you can easily get through your morning workout or commute.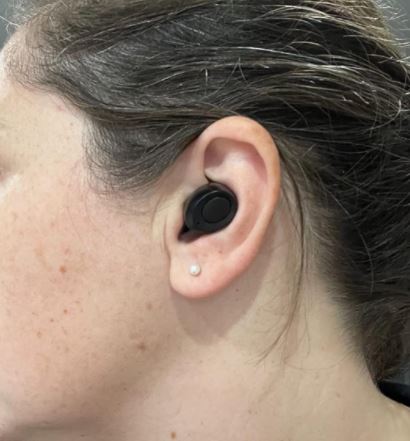 For connectivity, the ERUN earbuds use Bluetooth 5.0. The quality of the connection is comparable to the DuoTen buds.
Audio Quality
The ERUN earbuds' 8mm drivers are a hair larger than average for wireless buds. They're tuned primarily for better bass performance, so you'll hear plenty of thump and punch. That said, at their size, they're not capable of providing a ton of texture to loud bass. You'll be just fine if you want a lot of power to push through a workout. But if you want a lot of richness and texture, you'll want to look elsewhere. On the other hand, high and middle frequencies sound just fine, and the soundstage is reasonably wide.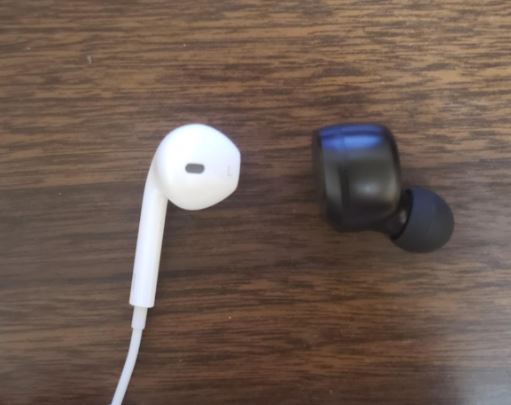 For phone calls, you get similar performance to the DuoTen buds. The mics work just fine in a quiet environment, but there's no noise isolation. If you need better hands-free calling performance, read our review of the Raycon E25 Pro (Upgraded Version). In addition to very good call quality, they also provide more balanced audio overall.
Final Verdict
As you can see, each of these earbuds has its own strengths and weaknesses. The DuoTen Wireless Earbuds are superior when it comes to battery life. With up to 12 hours per charge and a powerful charging case, it would be exceptional at any price. Not only that, but the case itself doubles as a power bank. On the other hand, the audio quality is only mediocre, and the bass is very quiet.
The ERUN Bluetooth Earbuds are a very different pair. They're designed primarily for bass performance, which they offer in spades. You won't find much more bass in this price range. The rest of the audio is less well-varied, however. And while the battery life is well within the acceptable range, it can't scratch the DuoTen.
Please consider sharing:
Note: At no extra cost to you, we may earn a commission for purchases using our links. Learn more.