Ultraloq U-Bolt Pro
Pros
Unlocks with fingerprint, smartphone, code, or backup key.
Accepts Alexa and Google Assistant voice commands.
Can set temporary passwords.
Attractive appearance and easy installation.
Cons
Fingerprint reader is finicky.
Relatively short wireless bridge range.
There are few things in life more important than the security of your home. It's where you keep all your stuff. It's the center of your life, where you expect to be safe and secure. More importantly, it's where your family lives. If your family isn't safe, nothing else in your life really matters. But how do you keep your family safe?
In days past, most people's homes were not as sturdy as modern homes. If someone wanted to kick in your door, nothing was going to stop them. Moreover, before mass production, a well-engineered lock could be worth its weight in gold! People relied on tight-knit communities to keep each-other safe. But with the industrial revolution, everyone was able to put a lock on their door. Technology does not stand still, though. And nowadays, you don't have to rely on a mechanical key to get you in and out of your home. Instead, a smart lock can let you — or others — into the home with a fingerprint or password. This concept isn't unique to door locks. People have been using biometric padlocks for several years!
Note: At no extra cost to you, we may earn a commission for purchases using our links. Learn more.
Today, we're going to review the Ultraloq U-Bolt Pro Smart Lock (and Bridge). This is an electronic lock that provides multiple ways of opening and closing. But as with many pieces of technology, practice is often different than theory. An electronic lock can't just work well in theory — it also has to work as expected, when expected. So, how well does the U-Bolt perform? To find out, we'll have to dig a little deeper into its form and function. We'll start by discussing the basic design and installation. Then, we'll move on to how the lock works, and how it connects to your devices. Let's get going, and see if its worth your time and money!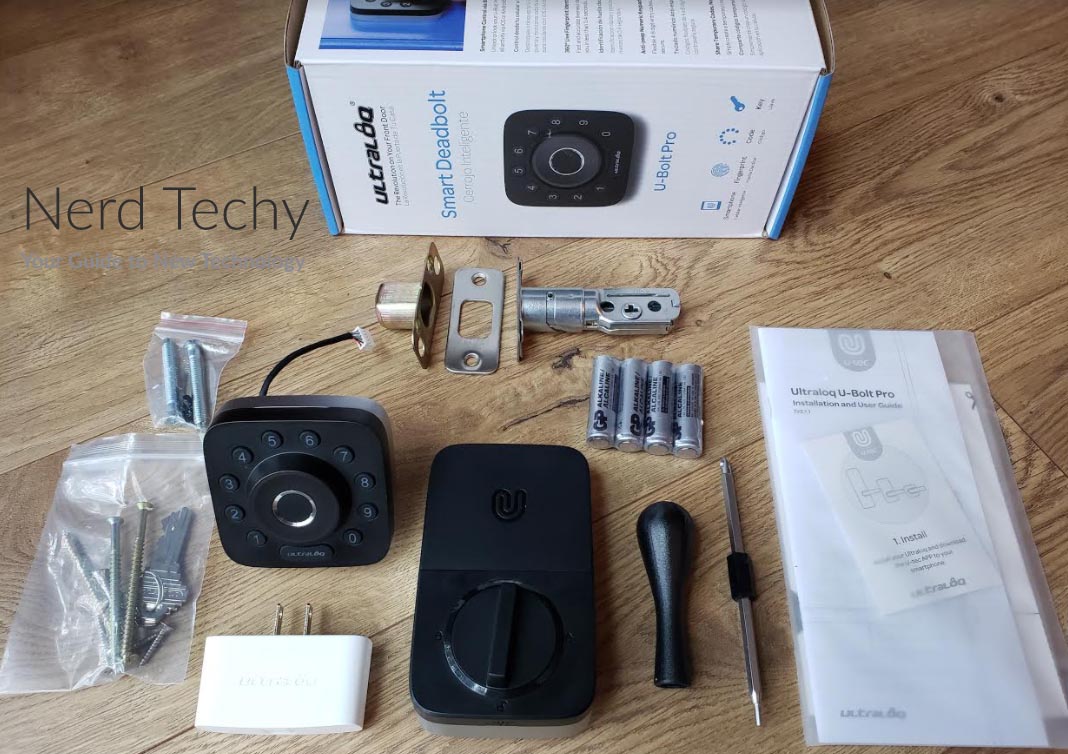 Design & Aesthetics
The Ultraloq U-Bolt Pro Smart Lock (and Bridge) is a 2-part unit consisting of a lock and a wireless bridge. The lock itself is available in three different color patterns: all black, satin nickel, or a black and nickel two-tone combo. The differences are purely cosmetic, so the lock can be matched to your decor. Otherwise, all lock variants work exactly the same.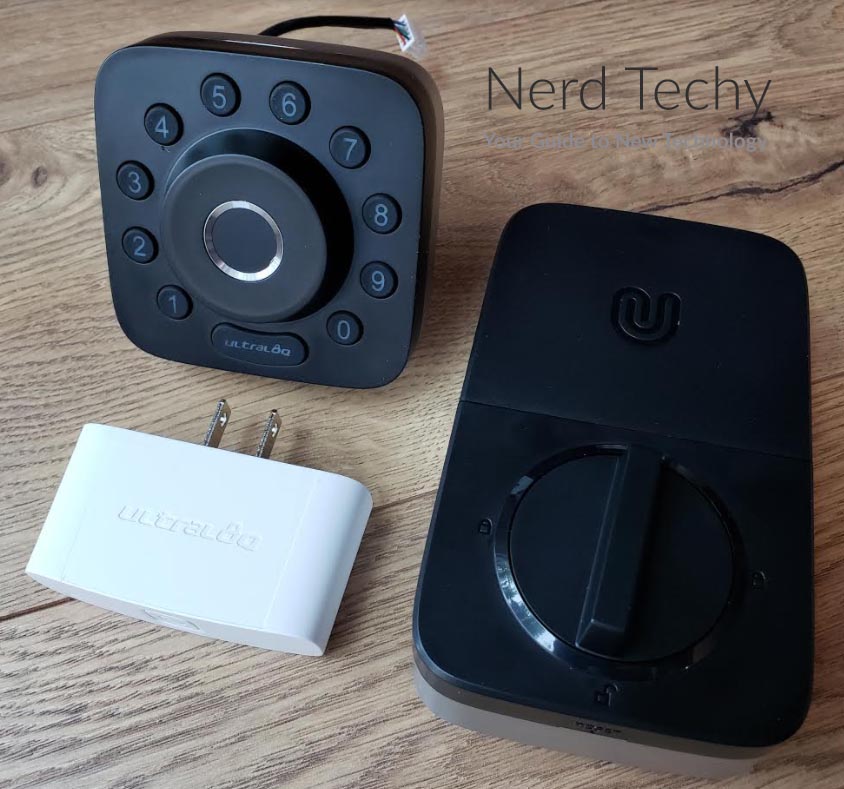 The lock's profile is square, not rectangular like some deadbolts. It's also a bolt only, not a bolt and knob combo. This means it's designed to be installed in the top hole of a two-hole door. It will install in most thicknesses, from 1 5/16 to 2 inches. It's sized for a 2 ⅛-inch bore hole, a standard 1-inch edge hole, and either a 2 ¾ or 2 ⅜-inch backset. These are fairly vanilla measurements, which will apply to most exterior doors. If you're having trouble with the fit, double-check the instructions. You're either missing something, or you have a very unusual front door.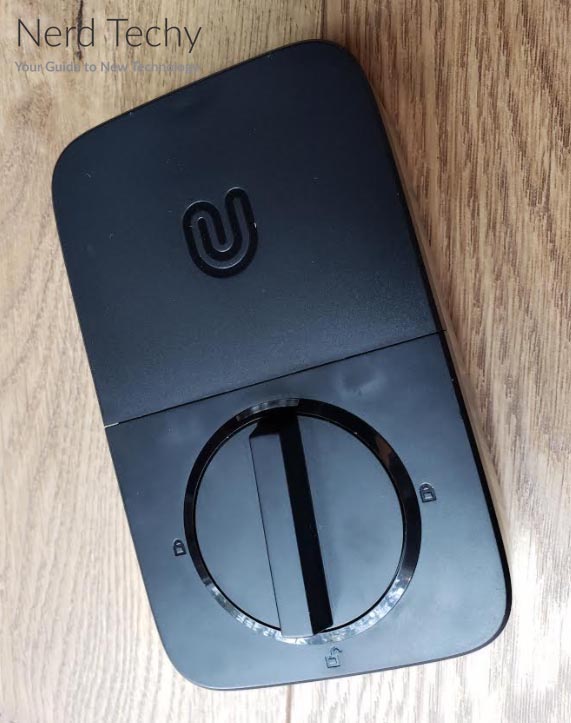 The front of the lock has a protruding cylinder. This cylinder, as well as the front plate, are nickel on the nickel version, and black on both other versions. The front of the cylinder functions as a fingerprint reader. This is what most people will probably use for entry most of the time, so it makes sense that it's easy to access. The lock cylinder is surrounded by a ring of rubber buttons, from 1 through 0. These are used for entering your combination for keypad entry. The bottom button is used for pairing with the bridge, and for reconnecting if there are any errors. As a backup, the front plate will flip down to reveal a standard keyhole for your mechanical backup key. Inside your home, the lock is a simple black or satin nickel deadbolt. It's rectangular and unassuming, with a low-profile latch.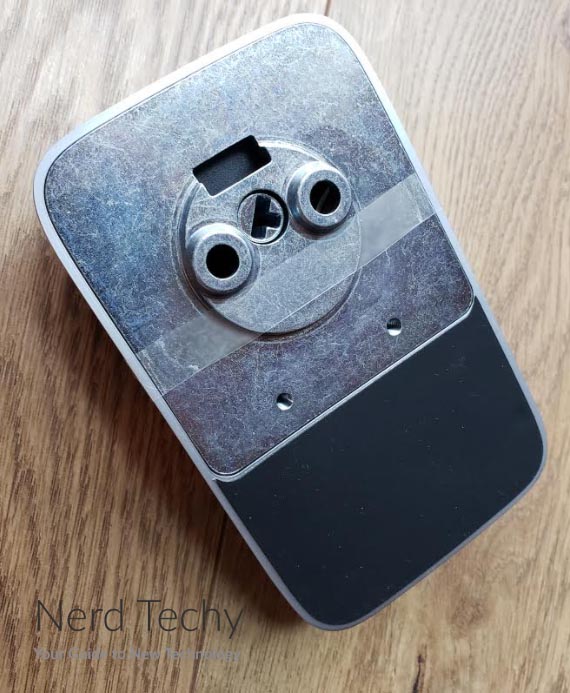 The U-Bolt is IP65-rated for water and dust-resistance. The 6 represents a high degree of water tolerance. You can't immerse the lock, but you can soak it with your hose while washing your house. There won't be any damage. The 5 represents a medium-high degree of dust resistance. Short of the very dustiest, driest environments, you won't have any issues with dust infiltration.
The WiFi bridge plugs into your power outlet, and looks like a simple outlet splitter or surge protector. It has a plain white plastic housing, like many home electronics. You'd have to take a very close look to realize it isn't anything special. Plug it in anywhere near the door, and follow the instructions to complete setup. From there, you'll be able to install the smartphone app and control your lock from anywhere. The lock itself is powered by a set of four AA batteries. These batteries are inserted in the indoor part of the housing, and will last for about three months of normal use.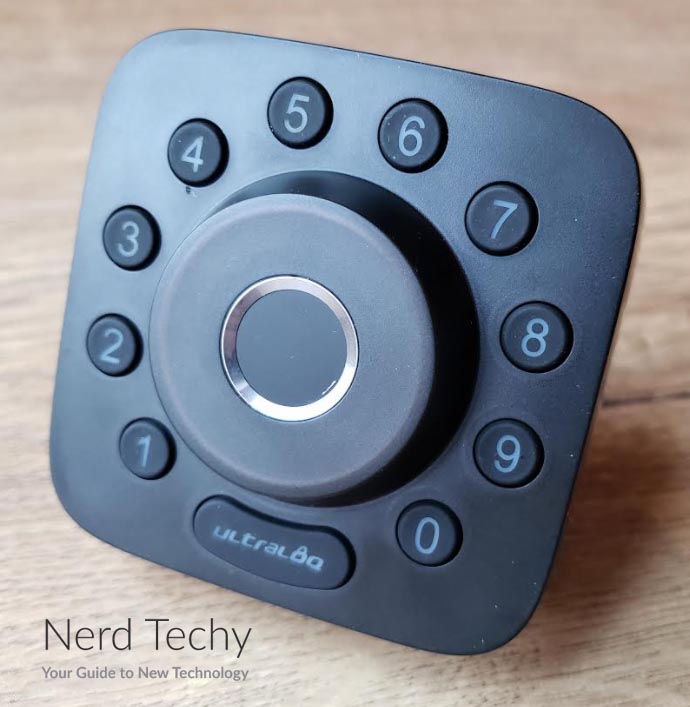 If you want a smart lock that truly looks like an ordinary lock, consider the Lockly Secure Pro. It has a far more traditional appearance, and you can program up to 99 sets of fingerprints. That said, it costs a bit more than the U-Bolt.
Lock Performance
Most people are going to lock and unlock their door with the fingerprint reader. You can program multiple sets of prints, and can add and delete them as needed. However, the reader itself is very picky. If your hands are dirty or sweaty, it will often fail to read them. To be fair, we'd rather get false negatives than false positives. But that's cold comfort when you're struggling to get your fingerprint reader to work.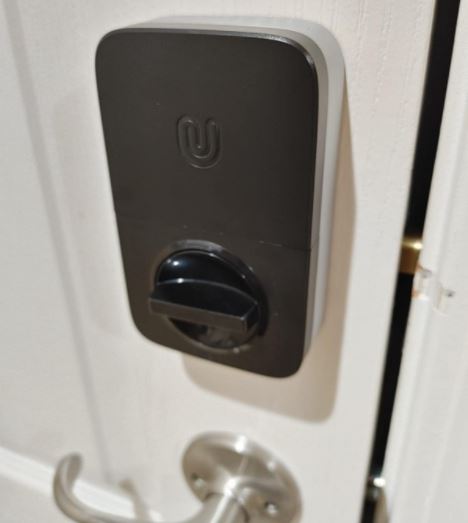 Similarly, the U-Bolt can be programmed to automatically lock and unlock when your phone is nearby. However, this is also finicky, and relies on the phone being very close. If the phone is next to your ear and not in your pocket, it will often fail to read. Again, this is better than the lock opening than it shouldn't, but we'd expected better. Alternatively, you can open the door by jiggling your phone. This doesn't have the same hands-free convenience as proximity sensing, but it works more reliably.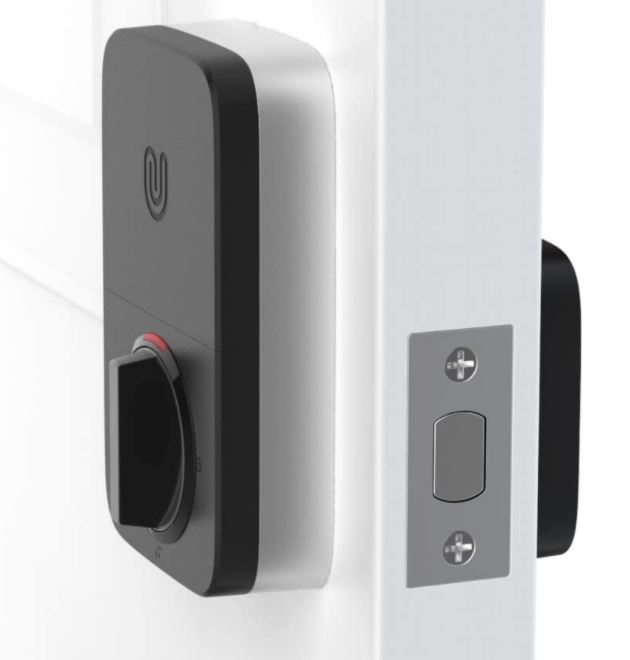 The most reliable method of opening the U-Bolt is to use a passcode. Your code can be up to six digits long to make it harder to guess. Not only that, but you can enter digits before or afterward to disguise your password. If someone is looking over your shoulder, they won't know which numbers were actually important. You can also set temporary passcodes via the smartphone app. You can set a defined duration through the calendar feature to customize each code. If your cleaner comes every Tuesday, you can set her code to only work on Tuesdays. If you have a contractor for the next two weeks, you can set the code to expire after that time period.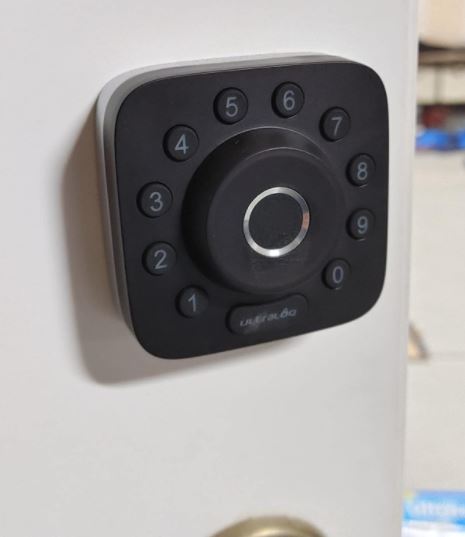 If your hands are full and the proximity sensor isn't working, you can use voice commands. The U-Bolt supports both Alexa and Google Assistant. However, this requires you to be near your phone or smart home device. The door lock itself doesn't have any mic to accept commands directly on its own.
In the event that the batteries run out, you'll have two options for emergency access. We've already mentioned the mechanical key. However, there's also a Micro USB port in the bottom of the exterior lock. If you have a power bank, you can plug directly into the lock to supply power. It's not a permanent fix, but it will get you inside so you can change the batteries.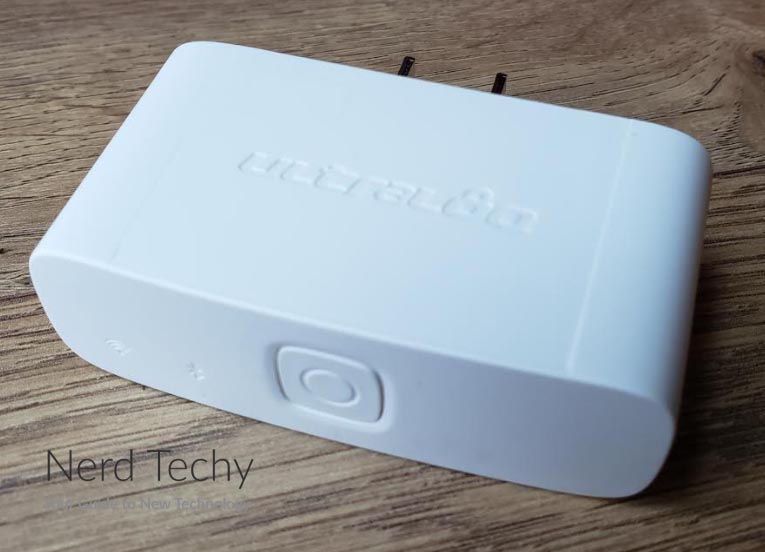 Connectivity
Connectivity is theoretically simple, but can become more complicated. The wireless bridge connects over the 2.4GHz channel, which is the longer range of the two bands. This means it can be positioned far from your router, even where your phone is only getting a weak wireless signal. That said, the bridge itself has to be relatively close to the lock. We're not sure if this is a weakness of the bridge, the lock, or both. Either way, if it's more than about 15 feet away, the U-Bolt may not work reliably. This won't be a problem for most people, but may become an issue if you don't have many power outlets.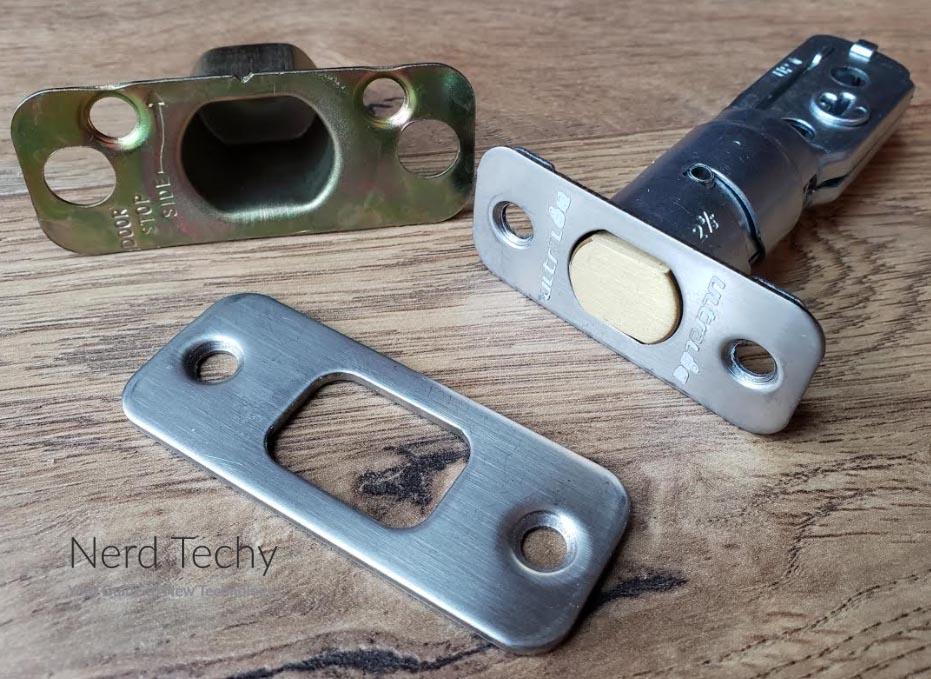 In some very large homes, your wireless signal might not reach the door. If you're having that problem, you'll need to use a WiFi range extender to stretch the signal. This will need to be placed between your door and your router, near the edge of the signal's range.
When the U-Bolt is connected to your router, you can use the app to set up alerts. When these are active, you'll get a push notification every time your door is unlocked. This can be a useful feature if you're very concerned about security, or if you live alone. On the other hand, if you have a large family with many comings and goings, you may want to leave alerts off. That's why this is an optional feature.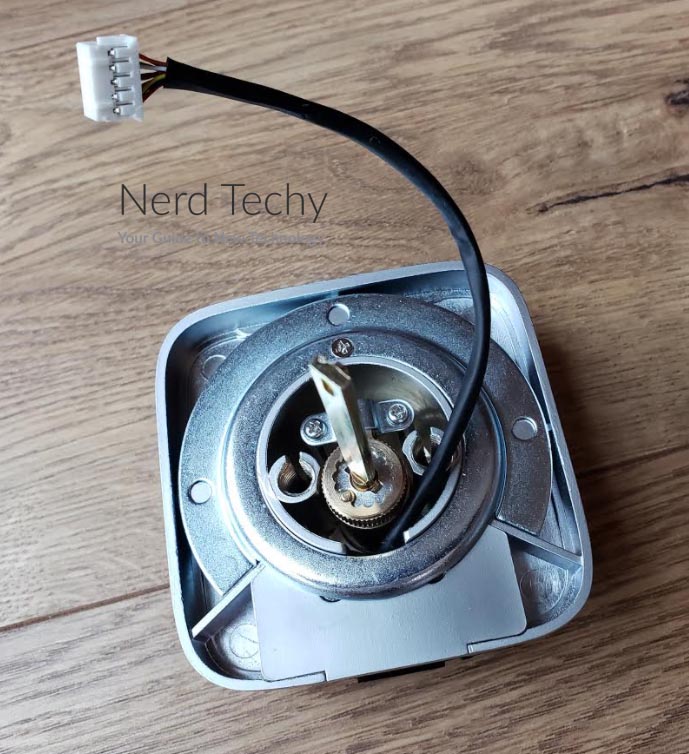 Final Verdict
For most people, the Ultraloq U-Bolt Pro Smart Lock (and Bridge) is a good way to protect your home. To begin with, installation is relatively straightforward. If you can install an ordinary deadbolt, you can get it set up in less than 20 minutes. It's also attractive to look at. The U-Bolt might not win any architecture awards, but it looks like a lock, not like some ugly piece of tech. Of course, it's not perfect. We would have liked to see Ultraloq put a little more effort into a reliable fingerprint reader. We would also have liked a little more range on the wireless network bridge.
That said, there's a lot to like here. The main advantage is just how many options you have. With fingerprint, code, proximity, and voice controls, you'll never be locked out. A mechanical backup key supplies peace of mind. And Micro USB charging lets you gain keyless access with any power bank. Finally, the temporary passwords and integrated calendar are great for contractors, cleaners, and more. You can give anyone temporary access to your home, without changing your keys or your main password afterwards. Unless you need an ultra-accurate fingerprint reader, this is a great smart lock.
Please consider sharing:
Note: At no extra cost to you, we may earn a commission for purchases using our links. Learn more.