Quick Analysis
Pros
Balanced audio profile.
Excellent comfort and retention.
Supports wireless charging.
High quality built-in microphones.
Comes with a protective carrying pouch.
Cons
Bass is not very powerful.
Buttons can be cumbersome to operate.
Hard to find. Not yet available.
If you're looking for a good set of wireless earbuds, it can be tough to keep track of your options. There are just so many choices on the market! How do you sort out the good from the bad? It didn't always used to be this way. In fact, up until a few years ago, wireless earbuds were only a niche market. Earlier technology only allowed for low-bitrate, single-channel audio that sounded hollow and tinny. You could use wireless buds for hands-free calling, but you didn't want to use them for music.
All of that changed with Apple's iPhone 7 and AirPod earbuds. Suddenly, wireless was the only choice for many consumers, but quality was no longer an issue. Apple used True Wireless Stereo (TWS) technology to provide higher-quality wireless audio than ever before. To the surprise of many people, the AirPods proved to be incredibly popular. After the success of the AirPods, other manufacturers scrambled to make their own wireless earbuds. That's how we got where we are today, with thousands of options from many small brands.
Note: At no extra cost to you, we may earn a commission for purchases using our links. Learn more.
One of the more reliable manufacturers is Raycon. They produce a variety of small electronics, and now we're about to review the Raycon E25 Pro. These are a new pair of earbuds, an upgraded version of the Original Raycon E25. Not known for resting on their laurels, Raycon have built a number of additional features into the upgraded E25 earbuds. But are they worth the investment, or should you stick with the originals? Let's take a closer look at what the E25 Pro earbuds have to offer. Once we've taken a poke around under the hood, we'll be able to render our verdict.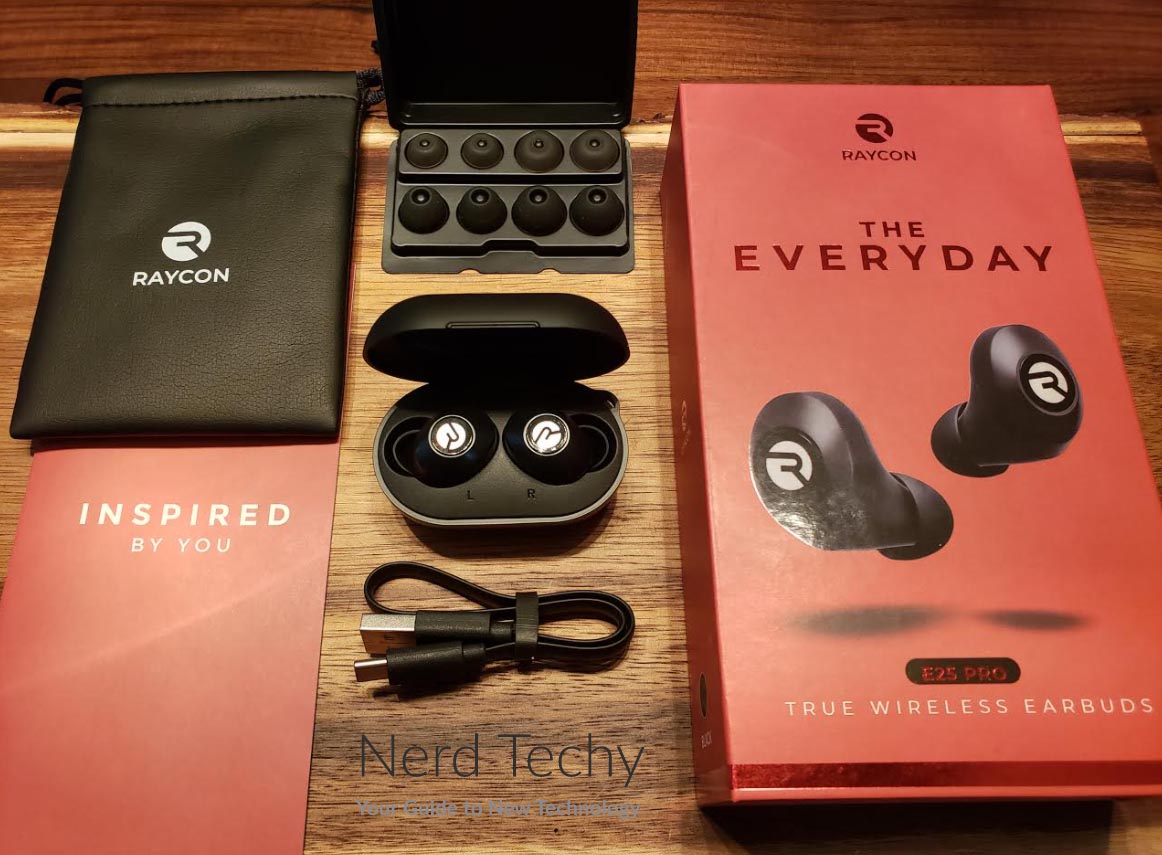 Design & Construction
The first thing we noticed about the E25 Pro earbuds is the quality of the construction. The original earbuds were made of smooth plastic, but the Pro version comes with a brushed matte finish. This makes the buds easier to grip, and also means they won't attract fingerprints.
One thing the E25 Pro buds kept from the original is the twist-in design. This build is ideal for runners, or for anyone with an active lifestyle. When the earbuds are fully inserted, it feels like they're really gripping the inside of your ears. As is often the case, this depends on using the right sized ear tip. There are three different pairs included in the kit, so it's worthwhile to find the set that's right for you. The default tips are medium, with larger and smaller options available.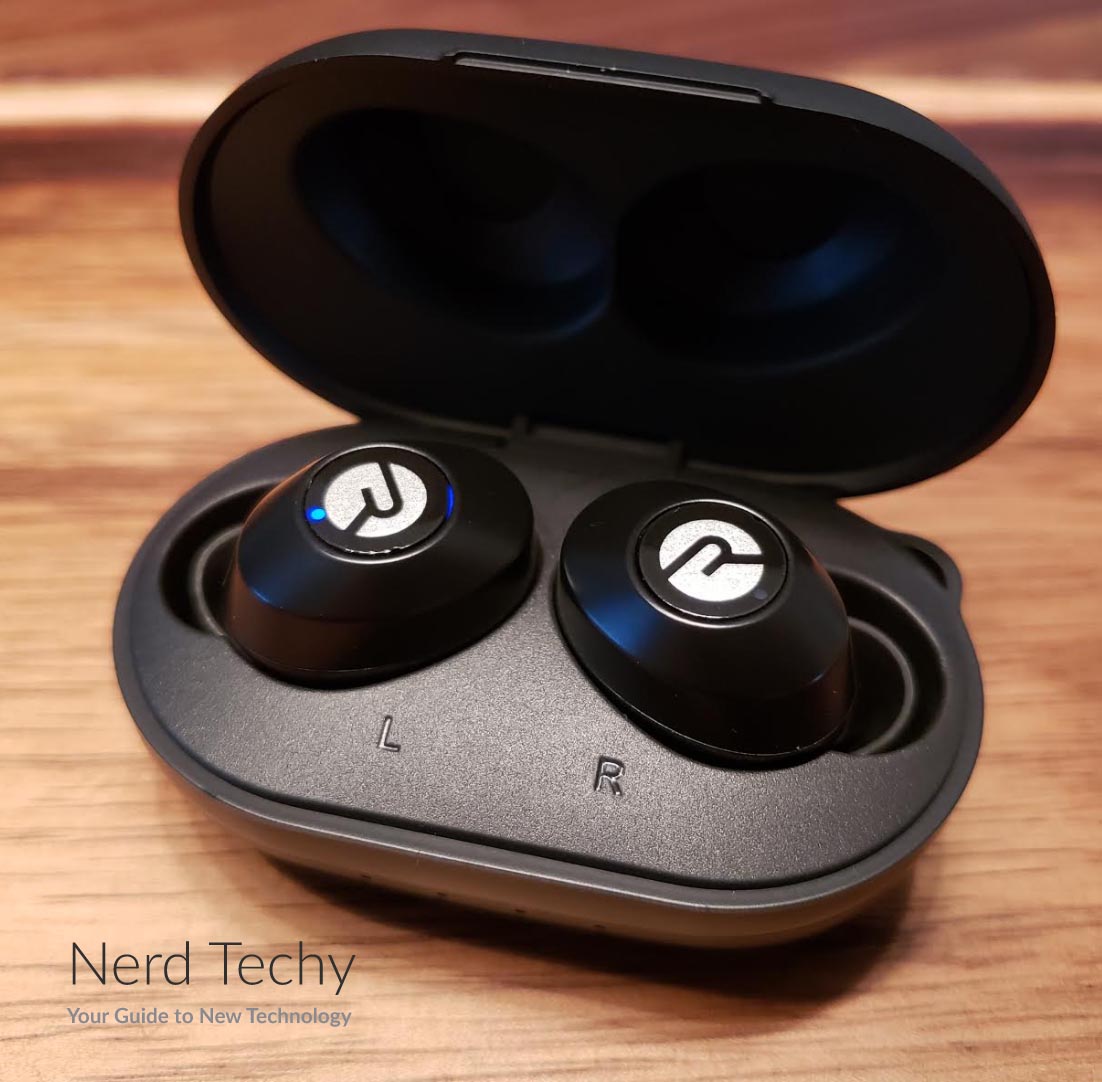 A secure fit won't just keep your earbuds inserted, either. It will also provide a seal against outside noise, so you can listen to your music in peace. When properly fitted, the E25 Pro earbuds provide excellent isolation. It's not quite as effective as true active noise cancellation, but outside noise is cut to a minimum.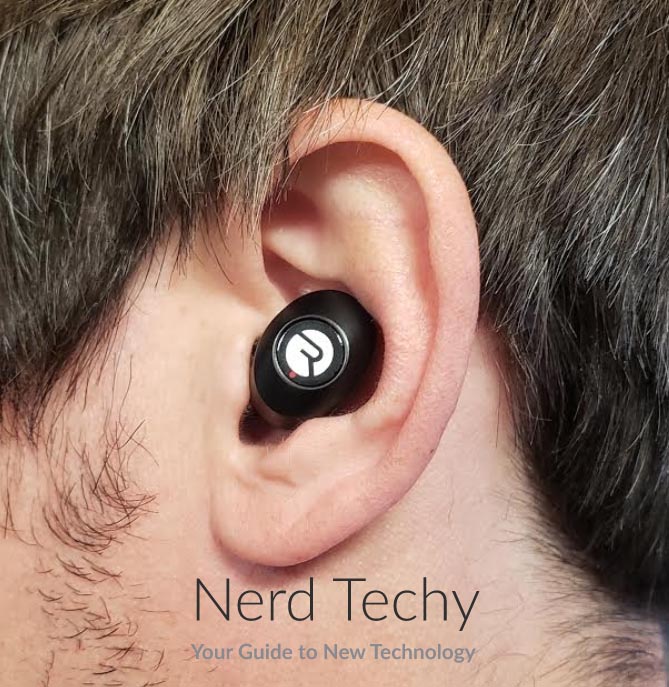 Of course, you might want a softer, more comfortable fit. In that case, consider the Raycon E50. They have ultra-soft gel tips that are comfortable even in the most sensitive ears. On the other hand, these tips have a tendency to wear out faster than durable silicone tips.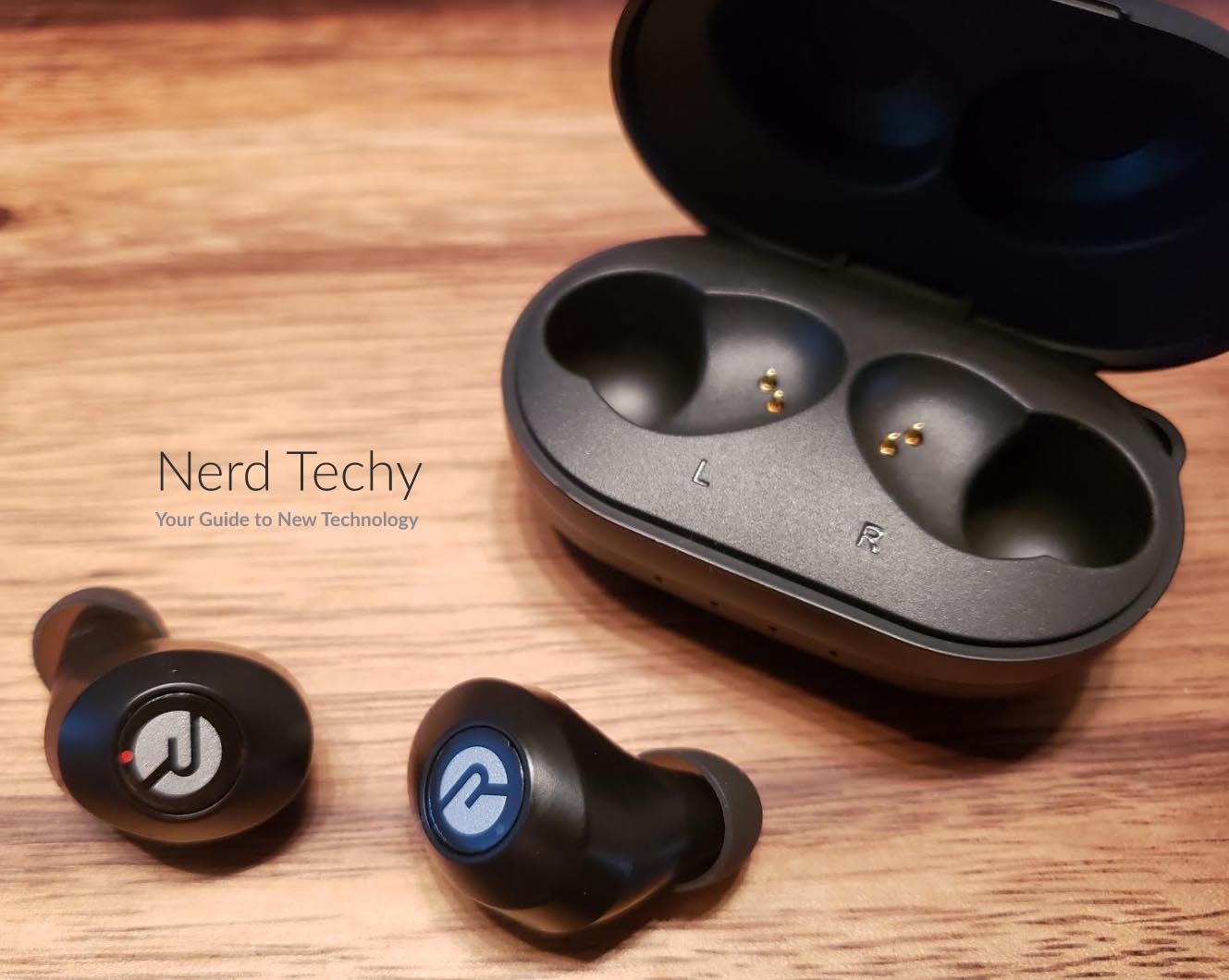 The backs of the earbuds sport black and silver Raycon logos, which double as control buttons. With a single, double, or triple-tap, you can perform a variety of functions. You can adjust the volume, skip tracks, and answer or end calls among other features. The buttons themselves are physical controls, not soft touch buttons like you'll find on many earbuds. This means you don't have to worry about accidentally activating them while you handle the buds. It also means the buttons are easy to find, and you don't have to hunt around for a control zone. On the downside, you have to press fairly hard to activate the buttons. This can make them uncomfortable to operate if you have sensitive ears.
The Raycon E25 Pro earbuds are IPX6-rated for water-resistance. This means they can withstand a continuous stream of water, but not full immersion. In practice, they can still be worn in the shower without any issues. The original E25 earbuds were not recommended for showering, with a rating of only IPX4. But you'll still want to be careful if you're walking around a pool or any other standing water.
The charging case has an oval shape, with a similar matte black finish to the earbuds themselves. It won't attract fingerprints, and stays clean very easily. At less than 2 ½ inches in length, it easily slips into your pocket, and it's comfortable to carry. Underneath the lid, you'll see a row of four LEDs, which show the current battery status. The original E25 only had a single indicator LED.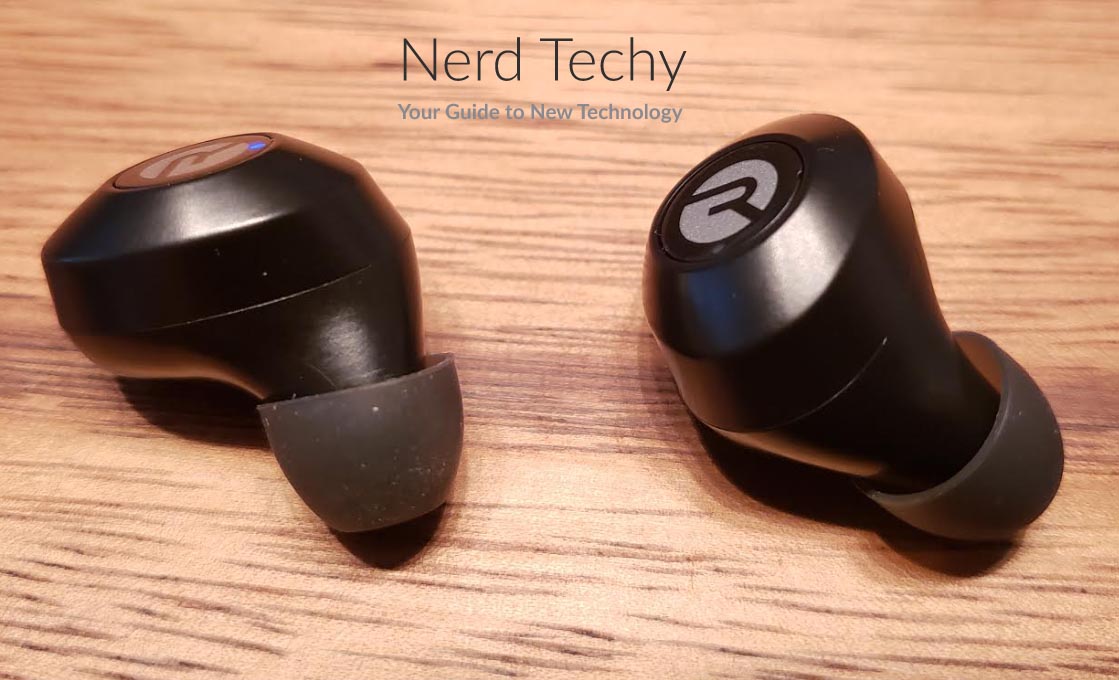 The lid itself takes some muscle to open, but that's all for the best. You don't have to worry about it accidentally popping open in your pocket, backpack, or purse. Once it's opened, the earbuds click into place magnetically. This ensures that the contacts are always touching, so the buds are guaranteed to be charging. There's also a small lanyard built into the side of the charging case. This is a small feature, but it's an upgrade from the original E25 that's worth mentioning.
Battery & Connectivity
The Raycon E25 Pro's battery performs similarly to the original. It's officially rated for six hours per charge, which is very accurate at medium volume. At higher volume, you can expect more in the range of five hours, which still isn't bad. When your battery does run out, the charging case provides four additional charges. This means you get a total of 25 to 30 hours of playtime without plugging in. The earbuds themselves will fully charge in about 90 minutes, as will the charging case.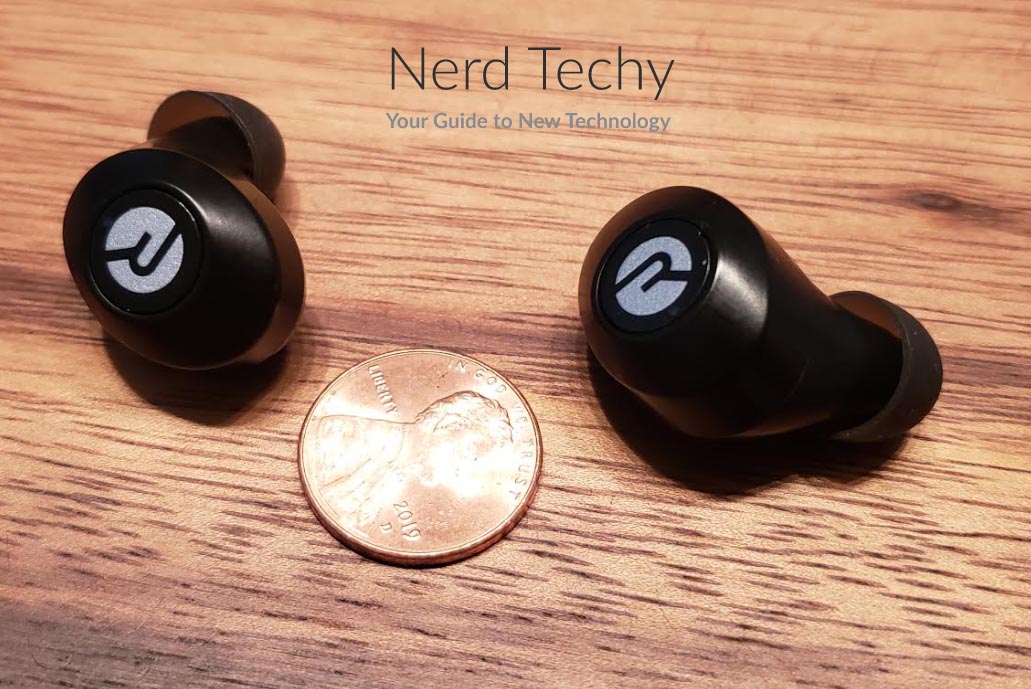 Alternatively, you can charge the case via wireless. This won't work as quickly as USB Type-C, and can take as long as 2 ½ hours to charge. On the other hand wireless charging is so convenient that it's worthwhile for many people anyway. Wireless charging was not available on the original E25, which relied on Micro USB only. This meant your battery would take as long as two hours to charge, even with a wired connection.
The Raycon E25 Pro wireless earbuds use the same Bluetooth 5.0 connection as the original E25. This is the current industry standard, and works as well as you'd expect for a modern Bluetooth connection. Pairing is quick and painless, and the signal comes across with virtually zero latency. The audio will remain beautifully synced when you're watching movies or playing video games. Moreover, Bluetooth 5.0 allows for higher audio bitrates than older Bluetooth variants. You can listen to HD audio without any trouble. Finally, the signal is exceptionally stable. As long as you don't wander more than about 30 feet away, you don't have to worry about dropped calls.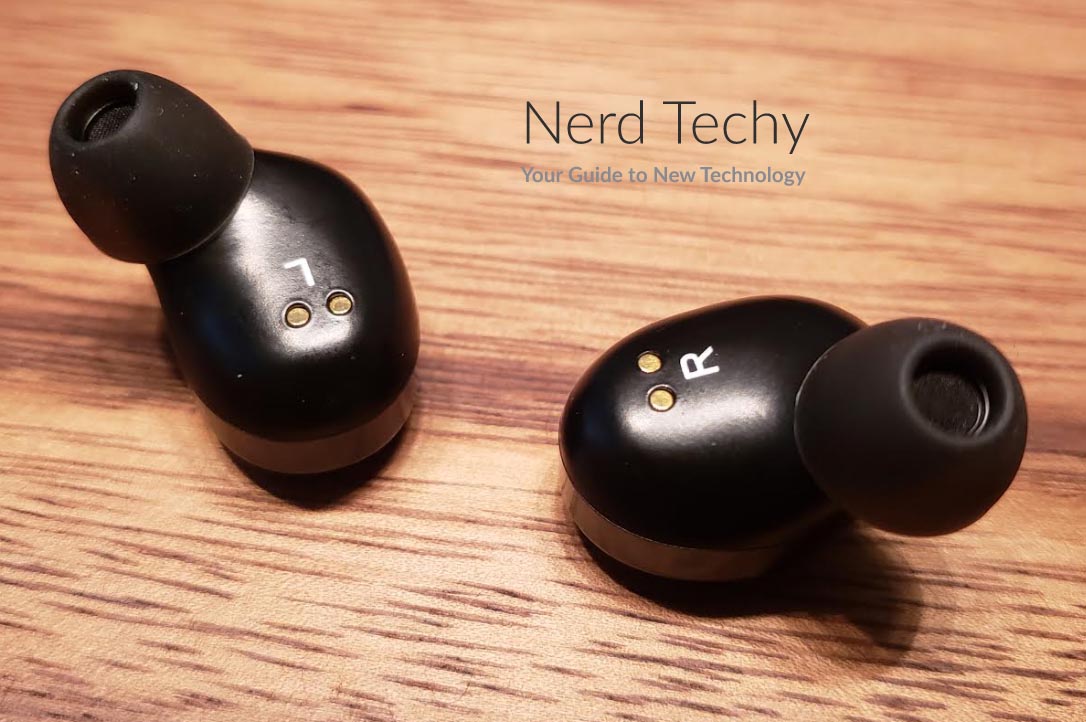 Audio Quality
Perhaps the most standout feature of the original E25 earbuds was their bass-heavy design. They were dedicated workout earbuds, designed to crank out the bass at maximum volume. This was great for running or CrossFit, but wasn't ideal for other types of music. For instance, the bass could be overpowering if you wanted to relax to some classical music. Mozart's 9th could sound as heavy as Night on Bald Mountain.
The E25 Pro, on the other hand, takes a more balanced approach. Its flat EQ is ideal for vocals, classical, country, and other genres that rely less on the bass. To be fair, this might not be the best thing if you want punchy bass for your workout. But if you want a more versatile pair of buds, you'll be well set up. The soundstage is also nice and wide. There's plenty of separation between instruments, and you get a real sense of space. This was true of the original E25 as well, but it's more noticeable here with the flat EQ.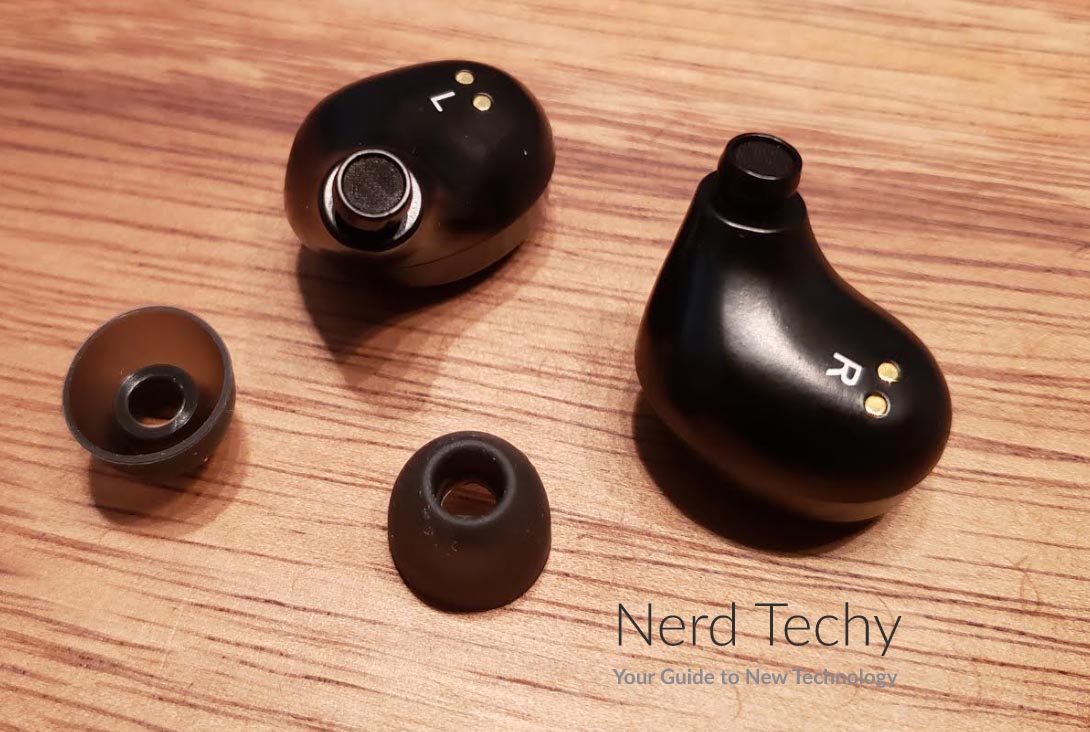 With all of that being said, there's only so much sound a small pair of earbud drivers can produce. If you want big-time audio, you need a quality pair of over-the-ear headphones. You'll pay more, and they're bulkier than earbuds. But a full-sized pair of cans is still the best way to get studio-quality sound.
The final upgrade you'll find in the Raycon E25 Pro earbuds is in the microphone design. The housing has been slightly altered to allow for better mic placement and more accurate voice recording. Raycon did this with Zoom calls in mind, since people are using hands-free calling more than ever. Performance is surprisingly good, although there's no CVC noise cancellation chip. If you're in a loud environment, you may still have trouble. But if you're just working from home, you'll be very pleased with the mic quality.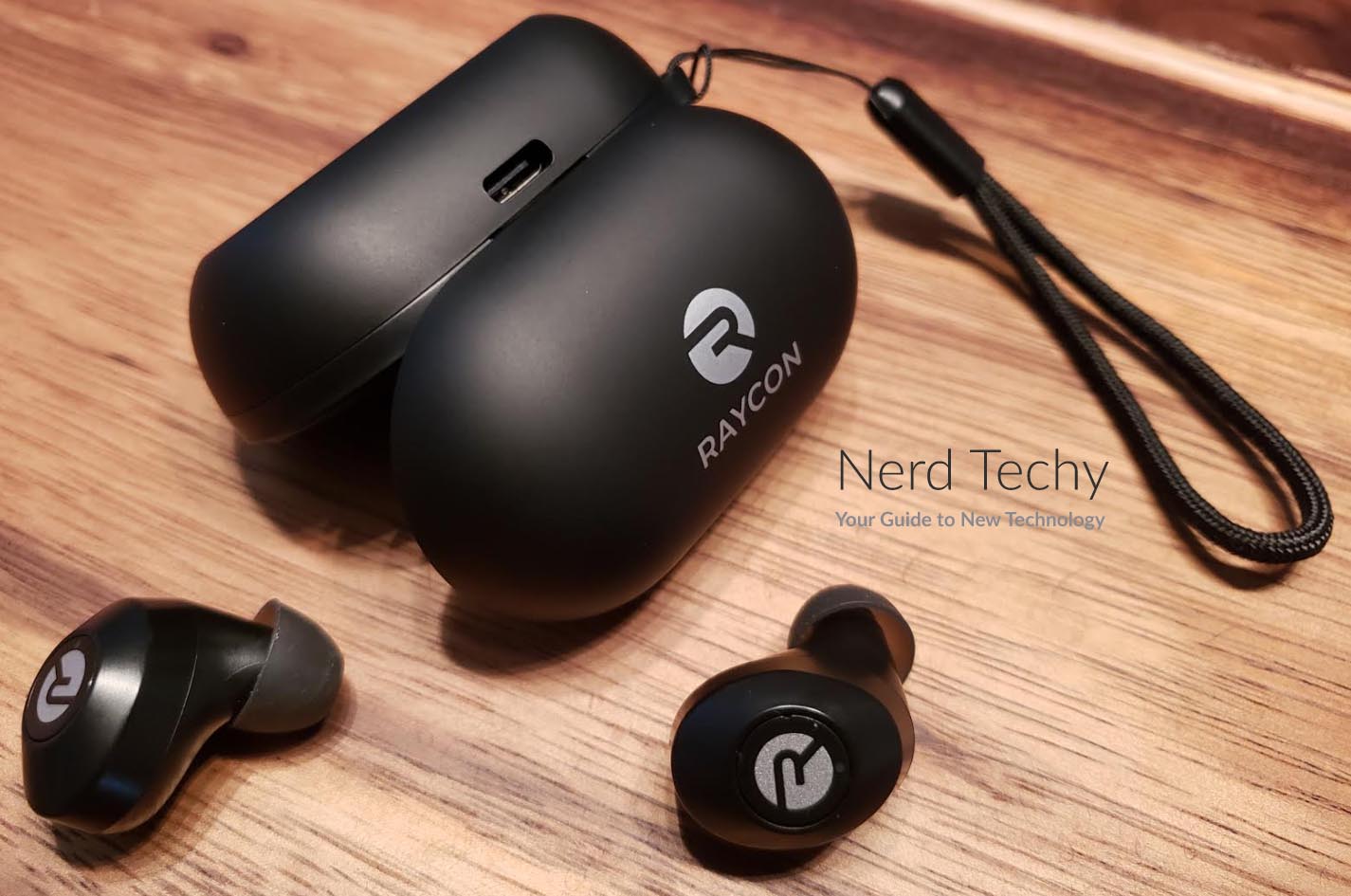 Final Verdict
The Raycon E25 Pro is a worthy upgrade to the original E25. That's no shade on the original! But times change, and we expect more in 2021 than we did a year ago. Raycon has delivered a quality product, starting with the physical design itself. The clicky buttons are hit-or-miss, but the brushed matte shells are a welcome change. Moreover, the case now comes with four indicator LEDs instead of one, putting it in line with industry standards. The buds themselves have been upgraded to a water-resistance rating of IPX6, so they're now shower-safe. The lanyard on the case was also a nice added touch.
To be fair, the changes to the audio quality may or may not be a good thing. If you enjoyed the bass-heavy orientation of the original, you may be disappointed. On the other hand, if you want a more balanced sound profile, you'll be very pleased with the new drivers. The upgraded mics were also much-appreciated, providing noticeably better quality. Finally, the battery life remains in line with the original, which is still good enough. But the availability of wireless charging and faster USB Type-C charging are a welcome change.
Please consider sharing:
Note: At no extra cost to you, we may earn a commission for purchases using our links. Learn more.