There are many different aspects that go into a great flight simulation yoke. In a general sense, realism is often priority number one. However, some users may consider it second or equal to many other qualities.
For example, there are technical capabilities like custom button mapping, where you can create a layout that's specific to different models of airplanes or which allow you greater commands. On the other hand, this can make it more difficult to play otherwise simple games, making it harder to get into flight simulations because of how frustrating it can be. There's also the aspect of compatibility with more realistic, fun or complex games in combination with effectiveness with simulations for a broader variety of platforms and situations.
The Best Flight Simulator Control Yokes that we've listed contain various other qualities as well. However, we're going to address them on an individual basis. We're going to break down each of their prominent features and explain why these are among the best for each kind of user.
CH Products Eclipse Yoke
The CH Products Eclipse Yoke is manufactured by a company that's 3 decades into the industry. They've proven their professionalism consistently, and even have access to the exact technology, like switches and programming software, to craft the kind of product they know that their customers want.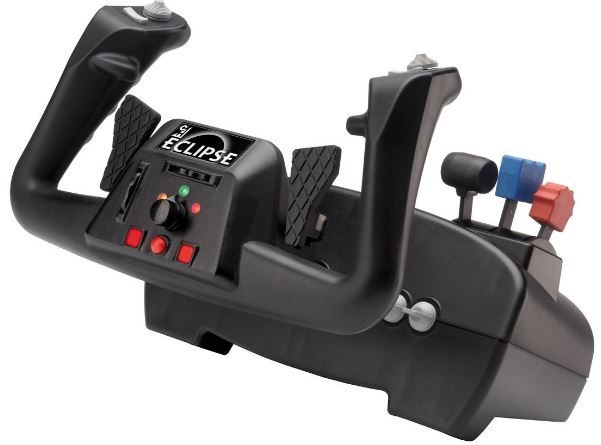 6-Axis Control, plus Advanced Buttons and Switches
As you may know, a real airplane has a variety of controls during flight, which many yokes don't address which reduces their realism. The Eclipse uses 6 axis with 10 bits of data, including aileron (rolling), propeller pitch (forward and backward rotation of the propeller), elevator (pitch of the aircraft), rudder (rotating the aircraft left and right), as well as the throttle and fuel mixture.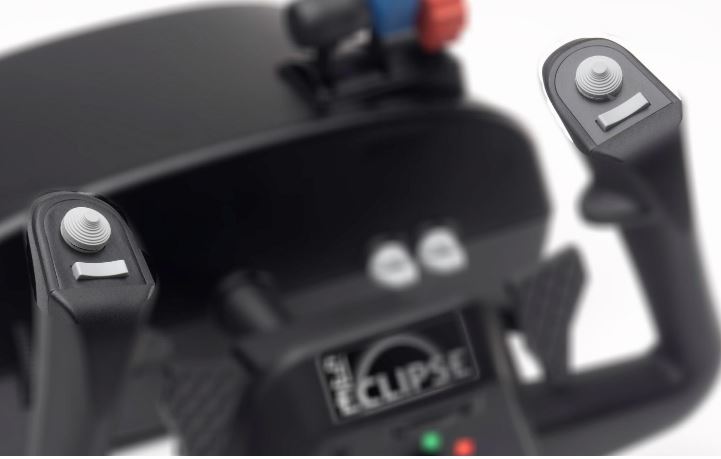 Some may consider this a little bit overboard or may be concerned about its effectiveness. However, these are really meant for those who demand a high amount of realism.
To address the issue of structural integrity, CH Products' entire line has been built for strength and durability, but this is in combination with advanced axis control and other features is reflected in its price.
In terms of total controls available to you, Eclipse features the following:
8-way POV hat
Rocker switch on both grips
Trim/scroll wheel with center push function
LED selector dial with 3 colors
3 traditional push buttons, 2 of them on the back of the grips
2 backlit push buttons
2-way flipper switches on the base
Color coded handles on the base for Propeller, Fuel Mixture and Throttle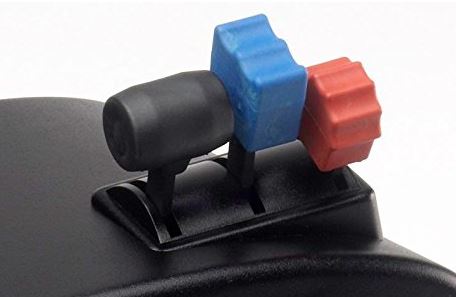 Programmable Controls with Dedicated Software
Some of the controls mentioned previously, including the trim/scroll wheel and 8-way PV Hat, are custom programmable. This is made possible by the Control Manager software, which has been developed and released for CH Products' current line of aviation simulation peripherals, including yokes, multi-function panels, joysticks, pro throttles and more.
While there aren't a massive amount of controls available with the CH Products Eclipse Yoke, you can personalize this for any type of flying or driving experience. For example, each of the LED selector dials allow you to select between 3 different custom button maps on the fly, and provide a maximum of 240 programmable functions. One major limitation here is that although the Eclipse works on both PC and Mac (OSX), the CM software only works on PC with compatibility ranging all the way from Windows 98 to Windows 10.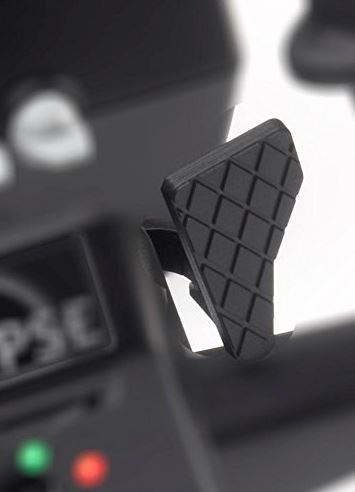 Tailored Setup Process
First and foremost, this yoke uses a specific CH USB which basically limits use of CM software to their peripherals, and also allows you to use them immediately without installing drivers. In terms of physically installing it to your rig, the mounting base features adjustable clamps that range from 0.75 and 2.25 inches, depending on the thickness of your desk.
CH Products Flight Sim Yoke
The CH Products Flight Sim Yoke is a much less expensive yet similarly versatile yoke to the Eclipse. While there are some definite limitations in realism and customization by comparison, it provides many of the same advantages as well. Let's take a look at what it has to offer.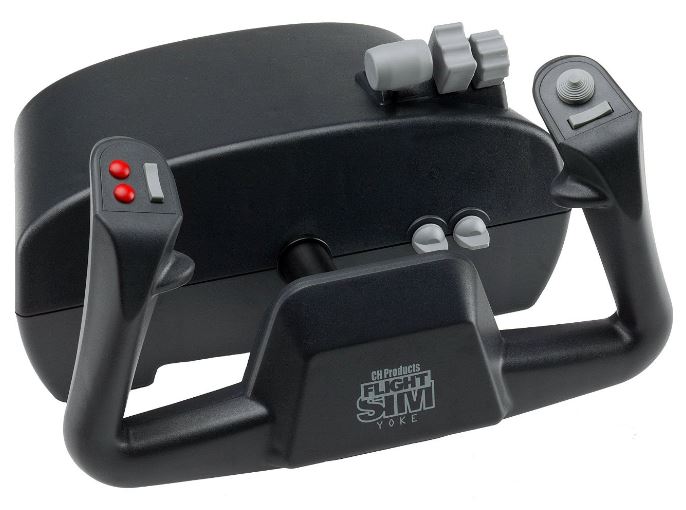 5-Axis Control with 20 Buttons
With one less axis control that the previously discussed model, the Flight Sim provides aileron, elevator, throttle, propeller pitch and fuel mixture control, pre-programmed and designed for ease of use and realism. The limitation here is that you don't have access to a dedicated rudder control for turning left and right. However, you can custom program several of the buttons discussed below to carry out this command. While this may seem like a severe limitation to serious realists, it's not a huge problem as it doesn't impact driving simulations but isn't as responsive as 10-bit technology.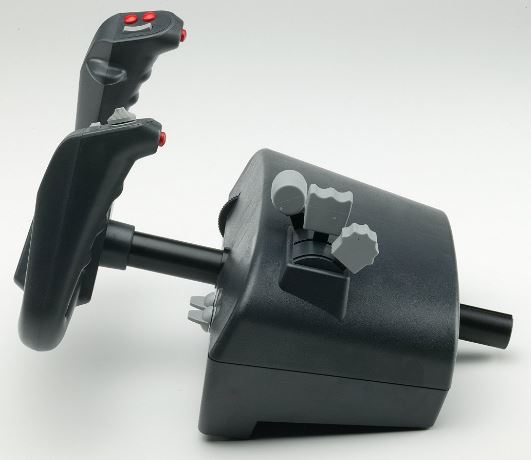 Among the additional controls are the following, including their placement on the yoke:
3 levers for Propeller, Throttle and Fuel Mixture on the base
2 traditional push buttons on the left handle, and 1 on the back of both handles (4 total).
2 bi-directional push buttons (1 on each handle)
8-way POV hat on the right handle
2 bi-directional rocker switches on the base
Button Customization Software for PC
As you know, this is an essential aspect not only to this yoke, but those seeking personalization as well as a more realistic approach to the simulations that they're using, and the types of vehicles and aircraft they are piloting.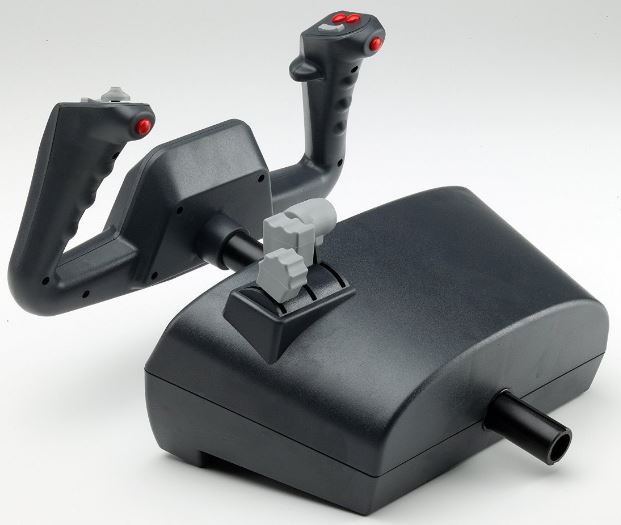 The same dedicated software is used for the Flight Sim as the Eclipse. Since you already know much of the technical specifics of what it's capable of doing for both yokes, it's worth mentioning some of the additional peripherals that it's compatible with.
For example, the Flightstick Pro provides little customization options as it focuses more on response and precision. However, it's just as easy to program the multifunction panel (MFP), which provides button, joystick and mouse axis functions among others.
This software works across so many iterations of the Windows operating system. A simpler yoke like this by today's standards can offer a fresh take on some of the older simulations you might be interested in playing, at a relatively low cost as well. It provides a total of 144 programmable functions with the CM software, but you don't have access to mode levers like with the Eclipse.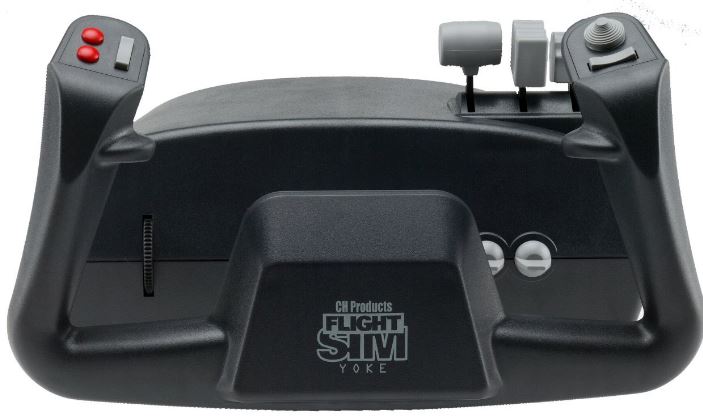 Plug and Play Functionality
The CH Products Flight Sim Yoke comes with a proprietary 7 foot USB cable, which is plenty long enough to get the reach you might demand. It could be similarly looked at as a negative, in that you'll be dealing with a long cord, however you can always coil it up to keep things neat and tidy.
You can get using it immediately without installing drivers, and it's compatible with both Windows and Mac (specifically OSX). There are also adjustable clamps attached to the base, ranging between 0.75 and 2 inches in thickness, which should be an appropriate fit for just about any desk.
Logitech G Saitek PRO Flight Yoke System
This is another high end yoke from another reputable simulation peripherals company, which provides some very advanced and well-constructed models for a wide variety of simulation topics. Made by one of the most reputable and well-known simulator accessory company in existence, the Logitech G Saitek PRO Flight Yoke System is a worthy consideration.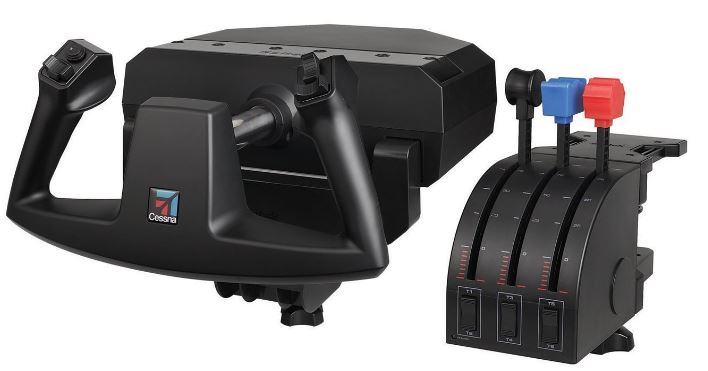 Expansive Button, Switch and Axis Controls
One of the advantages that this yoke has over the previously mentioned models is its 90 degree turn radius in both directions (180 degrees total). It's also modeled after a yoke from a real aircraft. For added realism, Saitek has designed it to be a perfect scale replica from those found in the cockpit of a real Cessna light aircraft, which adds an authenticity that's more preferred by some users than others.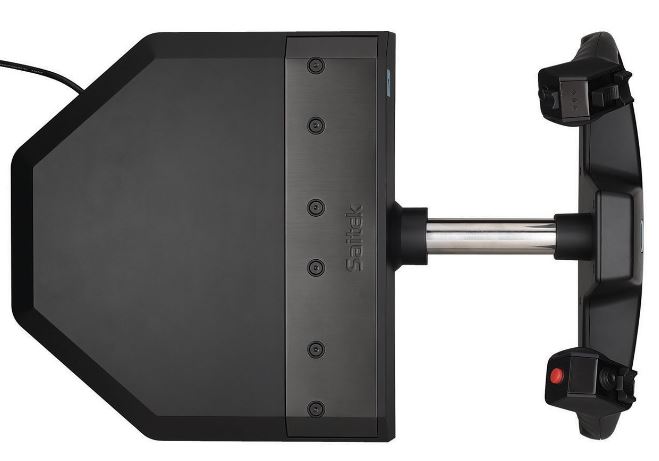 In terms of the actual controls available to you, it definitely isn't lacking. For starters, it has an 8-way POV hat located on the left grip and two single-function buttons, one located on the back of each grip. There are also three standard (bi-directional) rocker switches, one on the left grip and two on the right grip, which may not sound like a lot on its own.
The throttle quadrant features three levers which can be programmed for throttle, rudders, fuel mixture or propeller pitch among other commands, and three additional standard rocker switches located below each lever.
Robust, Durable Construction
Mounting is made simpler with a single two-position clamp located on both the yoke and companion throttle quadrant. You can adjust the thickness and position based on your rig and placement surface.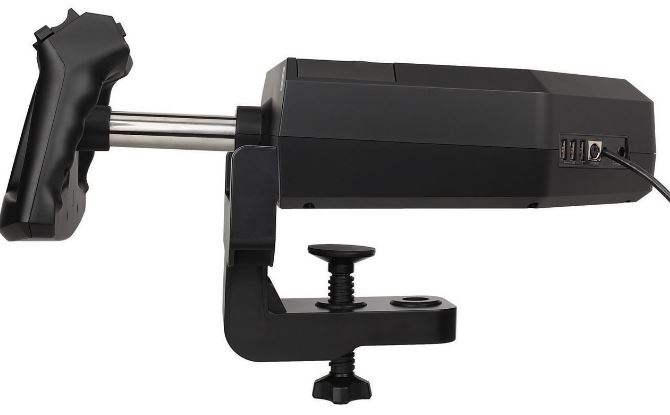 Another design feature relevant to Saitek peripherals is that their various instrument panels can be custom arranged, and the yoke placed in the position that fits right for your rig preferences. Also noteworthy is the use of a stainless steel shaft and precision bearings, for a stronger, more robust yet smoother experience than you'd find with less durable materials.
Massive Compatibility and Customization
Both the yoke and throttle quadrant require their own USB connection, with the former featuring a 4 foot cable, and the latter featuring a 4.5 foot PS/2 cable. It's limited to use with Windows exclusively, but it's compatible with most of the latest operating systems, including XP, Vista, 7, 8, 8.1 and 10.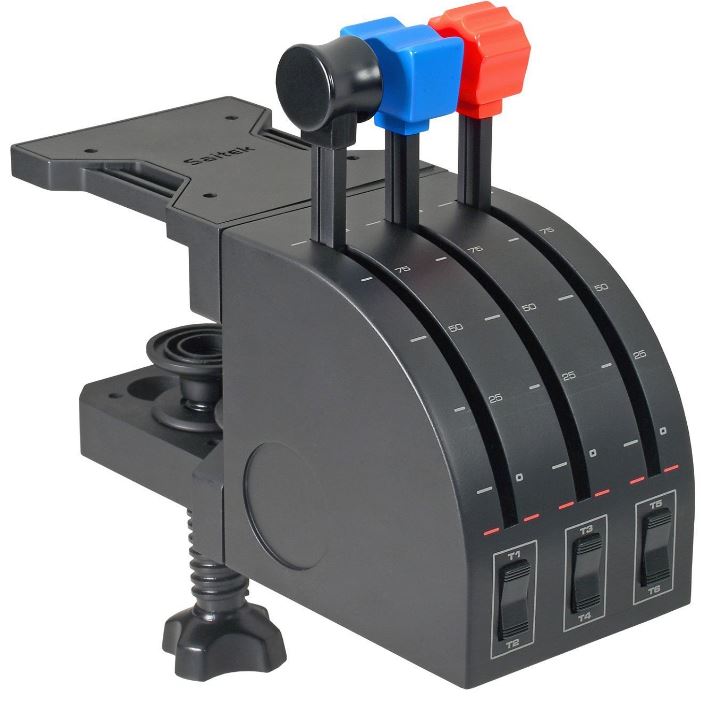 In terms of professional level flight simulations, it's also compatible with FSX, X-Plane 10, and Prepar3D 2.2 specifically. There's very little limitation for other simulation software as well, including every one of the major flying games available on PC.
Moving onto control customization, it comes with ST Programming software right out of the box, allowing you to create key maps very easily. There is also a 3-mode switch that allows you to quickly select your favorite modes on the fly.
Final Thoughts
Whether you're a highly experience simulator fan or a newbie looking for a leading edge, investing in a Yoke can be a very good idea. Not only do they "up" the realism factor, they incorporate advanced features that literally make you feel like you're in the cockpit yourself.
We've outlined three of our favorite, most recommended options and given you a clear review of each one. We hope that we're helped your search for the Best Flight Yoke. Please drop us a comment below if you need any assistance or if you have any questions about our recommendations.