Have you ever wanted to try out photography as a hobby? Chances are, at some point in time, you have seen pictures taken by amateurs or professionals using expensive SLR cameras and lenses and thought to yourself "I wish I could take pictures like that". One major factor that often holds people back from getting into photography as a hobby is the serious cost of equipment.
Well-made SLR cameras and lenses can cost thousands of dollars, so if you're just starting out and learning, it may not make the most sense. The new DxO ONE Miniaturized Pro Quality Camera is a perfect option for the hobbyist looking to learn photography, or even if you want the ease of continuing to take pictures with your iPhone, but produce higher quality photos. If you've already spent several hundreds of dollars on an iPhone 6 or newer, you can just supplement your phone's camera with the DxO ONE, rather than thousands of dollars of SLR gear, and you'll be well on your way to becoming an amateur photographer.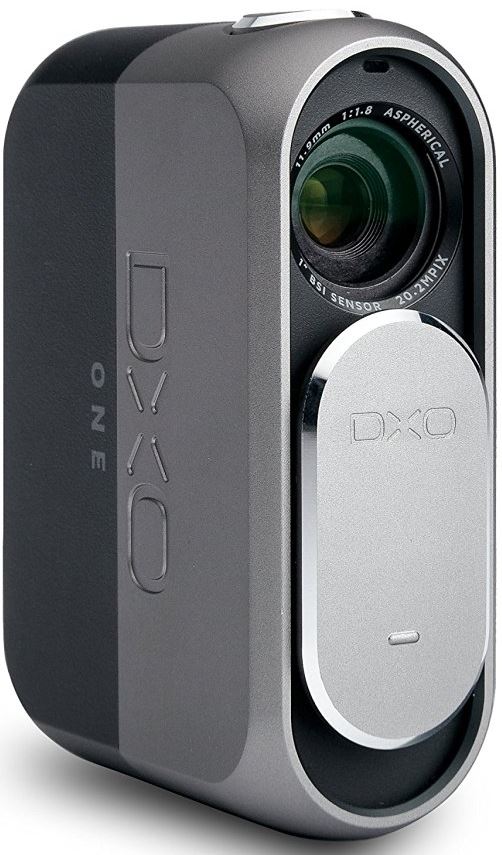 First Looks
The DxO ONE Miniaturized Pro Quality Camera is the world's smallest 1-inch format sensor camera. It attaches to your iPhone through the Lightning Connector and essentially transforms your iPhone into an SLR camera. The photos you can take using the DxO ONE are seriously impressive, beautiful portraits, vivid landscapes, brilliant star-shots and more. At only 3 inches tall and 3.8 ounces, this tiny camera packs a ton of great technology to take your pictures to the next level.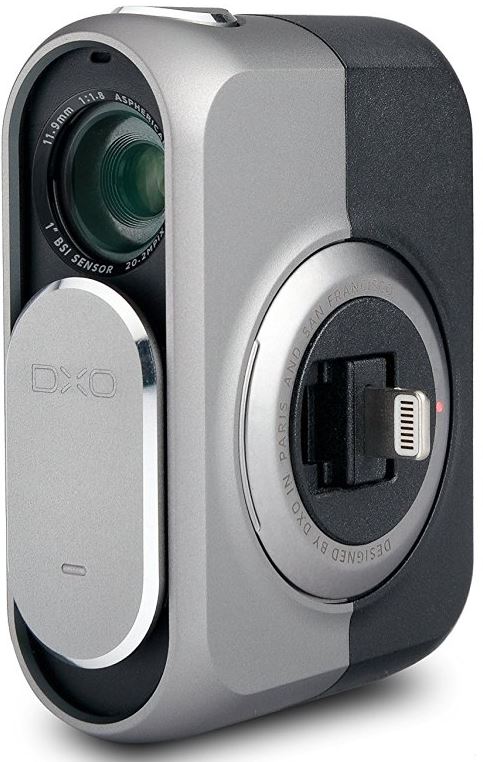 Durability
The DxO ONE body is partially constructed from aluminum, giving it a solid feel. It includes a built-in lens cover that protects the lens when inactive, and it automatically slides down and away from the lens when you're ready to capture images. When attaching to the phone, it produces an audible click so you know it's securely fastened to the lighting adapter of your iPhone.
The safety mechanism that DxO has included separates the connector from the iPhone safely, preventing any damage to either gadget. DxO claims the connector and safety mechanism have are Apple-approved – for what it's worth. We assume this just means they've tested the safety separation mechanism and it doesn't cause any damage to the phone.
Using the Camera
When plugged into your iPhone, the retina screen of the phone becomes the camera's viewfinder, and the DxO ONE app launches automatically. Every setting can be adjusted using your iPhone's display.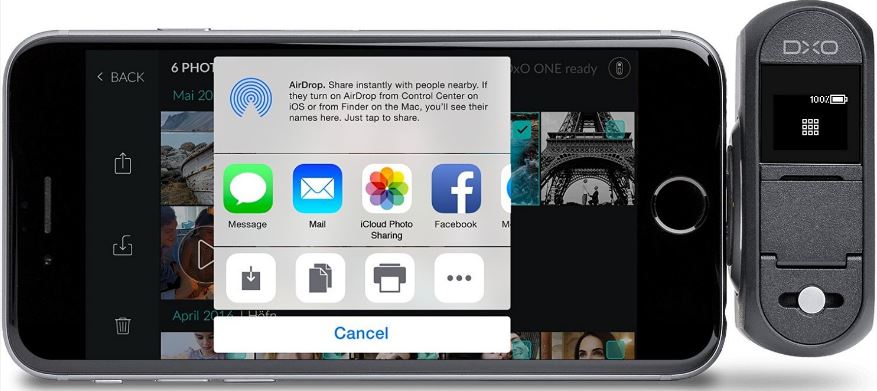 There's also a small display on the camera that reflects the settings you've chosen, mostly for when using the camera remotely. From the viewfinder on your phone you can choose the shooting mode, adjust the aperture, shutter speed, ISO quickly and easily. Just like an SLR, the two-stage shutter release button allows you to press the button halfway to focus, then fully compress the button to capture the image.
There are also included features that are common with SLR cameras such as Aperture Priority mode and Shutter Priority Mode. The DxO ONE really does transform your iPhone into an SLR. There isn't a lot included as far as vibration-reduction, so if you don't have a steady hand, and do a lot of shooting in lower-light and/or with longer exposures you may need to think about picking up a tripod.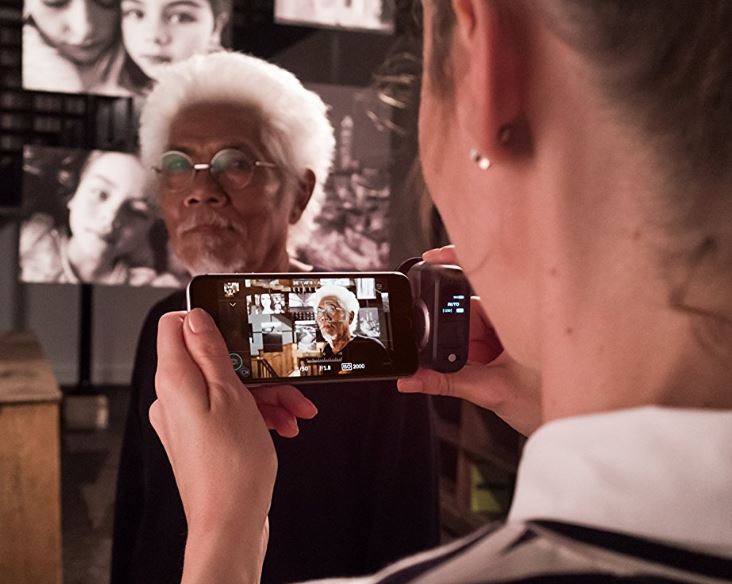 Connectivity
The DxO One is WiFi capable, allowing you to remotely control it using your phone, without being plugged in to the Lightning adapter. You can connect using an existing Wi-Fi network or directly to the iPhone. All the same settings are available to you when using the camera remotely. When your photo library is connected to iCloud, any photos you take with the DxO One can automatically upload to the cloud, and sync to all your devices.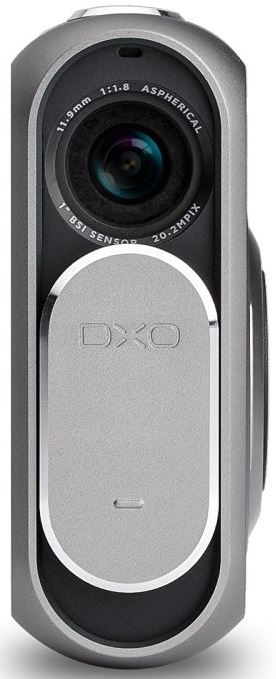 Image Quality
There are several factors that contribute to quality images, and the DxO ONE makes sure to cover all those bases. The DxO ONE possesses a large 1-inch 20.2-megapixel BSI-CMOS sensor, all in its tiny 3-inch body. Such a large sensor with a massive number of pixels helps to keep images sharp and detailed, even in unfavorable lighting conditions.
Even when shooting in low light conditions, pictures taken with the DxO ONE have little noise. One great benefit of having such clear and high quality images is that you could even convert the pictures you take with the DxO ONE into high-res prints and put them on your wall. That's how good the pictures are.
The six-element, 32mm equivalent lens is manufactured with high quality glass, and produces images free from distortion. The aperture range of the lens can be adjusted from f/1.8 to f/11, providing you with a great amount of control over what you'd like your final image to look like. A maximum aperture of f/1.8 is common in some of the top SLR lenses today, and is sought-after by many photographers for their ability to shoot with little noise in low-light conditions.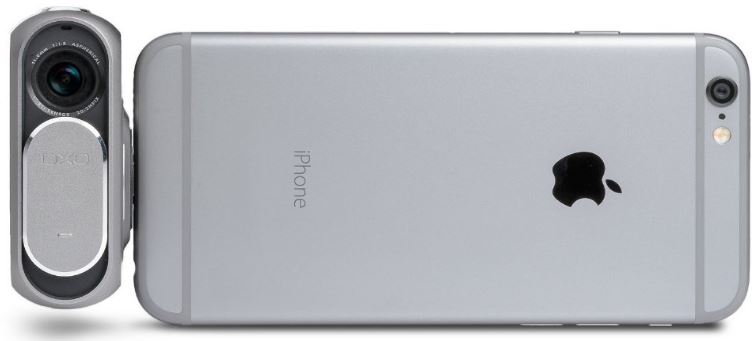 File Types
When shooting with the DxO ONE, you are able to capture your images in three options of file types: JPEG, RAW and super-RAW.
JPEGs are the smallest size in terms of storage space for your iPhone, but are the lowest quality of image, when compared to RAW and super-RAW. The difference between RAW and JPEG images are that RAW images require some form of post-production formatting. When capturing JPEG images, the DxO ONE uses its Mobile Smart Lighting feature to automatically alter the photo's dynamic range (exposure, contrast, highlights etc.).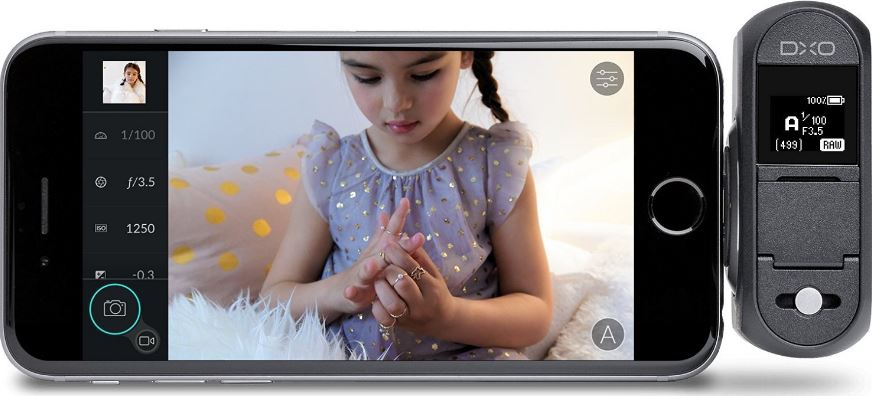 The JPEG file can then be quickly and easily uploaded and shared to your favorite social media site. The automatically adjusted dynamic range might not capture the image as accurately or exactly how you had imagined it.
Images shot in RAW format are essentially little packets of data, and are required to be imported into post-production software, then requiring you to manually adjust the dynamic range and any other editing you'd like to include. This provides you with much more control over the final appearance of the image. super-RAW files are the largest of the three, but the highest quality.
They involve the combination of four photos that were taken in quick succession into a single file. Once processed in a post-production software they produce nearly noise-free images that are sharp, detailed and preserve the natural colors of the scene you've captured. DxO's software OpticsPro can be used for post-production, or the more common and popular Adobe Lightroom. When shooting with the DxO ONE, consider the trade-off of image size to image quality, and what you will be doing with the photo after the fact – if it's going straight to Instagram or maybe being printed and framed.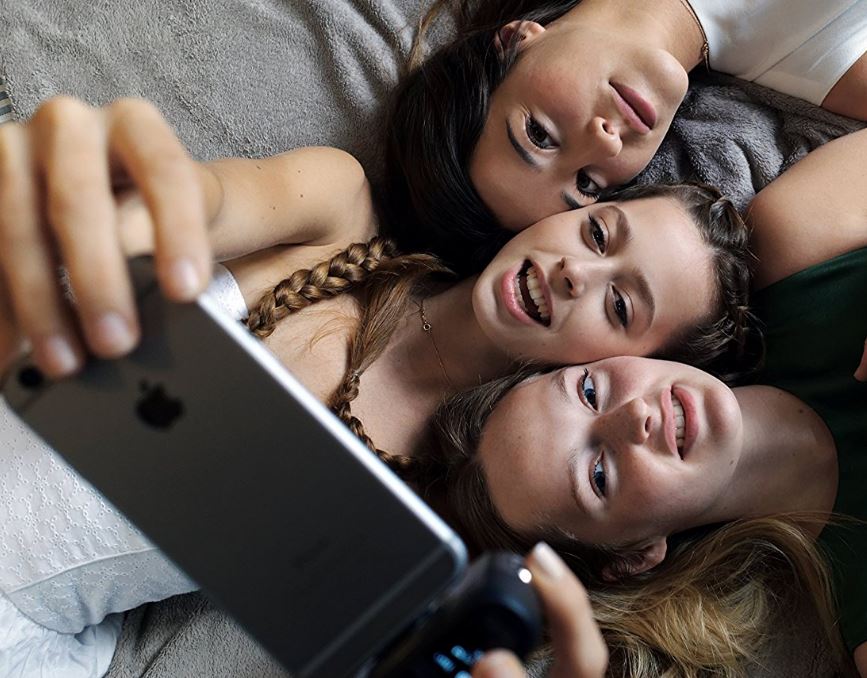 Depth of Field
Because of the massive aperture range of the DxO ONE, one of the most impressive features of the camera is its depth of field range. Depth of field is the distance between the nearest and farthest objects in an image, and how you manage the aperture (f-number) will alter this. When shooting portraits at a low f-number such as at the maximum f/1.8 and a small depth of field, the DxO ONE produces impressive bokeh. Bokeh is the quality achieved when you have an in-focus subject and the rest of the image is out of focus, common in portrait shots. Cranking the aperture up to its maximum f/11 (a large depth of field) allows you to capture your favorite landscapes with vivid clarity. Every detail of the landscape will be clear and visible.
Accessories
A waterproof shell for the DxO ONE is available, granting a waterproof rating of up to 45 meters. You'll need to get a waterproof case for your iPhone as well, but it's a good idea to pick up the case even if you'll be shooting out in the rain for long periods of time, just to be safe. The compact stand is also available which makes it way easier to use while remotely connected. Lens filters can also be purchased to help reduce reflections and glare while shooting in bright daylight or with longer exposures.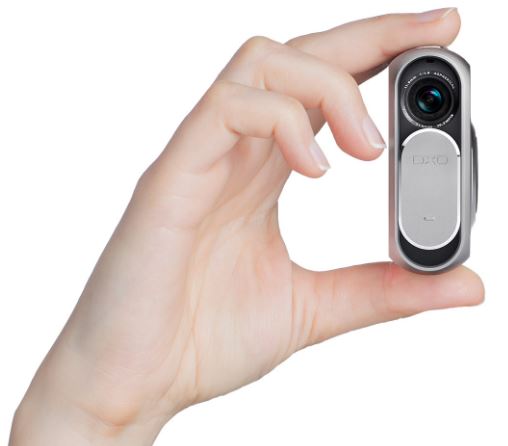 So, Should I Get the DxO ONE?
If you are looking to learn the ins and outs of SLR photography without shelling out the big bucks for an expensive body and lenses, then maybe the DxO ONE is a good place to start. Or maybe, you're just looking to take your point and shoot iPhone photography and Instagram account to new heights.
Regardless of your intentions, the DxO ONE Miniaturized Pro Quality Camera gives you the opportunity to produce brilliant, high-quality images. The f/1.8 35mm lens is versatile, from capturing beautiful portrait shots with impressive bokeh, to detailed, brilliant landscape pictures. Although the massive 20-megapixel sensor virtually reduces all noise from pictures, vibrations can cause some focus issues in the pictures, if you don't have a steady hand. But then remember, you're shooting with a tiny, affordable high-quality camera attached to your iPhone so, it's a pretty a good trade-off.