When it comes to high-end "prosumer" cameras, there is a hot debate between the mirrorless varieties and SLR models. Typically, SLR cameras tend to be considered the higher end options. Not only do they have a long history extending well into the days of film, but the high end manufacturers have been building out an entire ecosystem of lenses and accessories. Until recently, SLRs were the only option for serious photographers.
But the status quo has been challenged recently. Mirrorless cameras started out as nothing more than modest upgrades to consumer level photography equipment. But with every generation the gap became a little smaller. With the Panasonic Lumix G85, we may finally have a mirrorless camera that offers everything an SLR does. Let's take a look and see if this promising camera can live up to its expectations.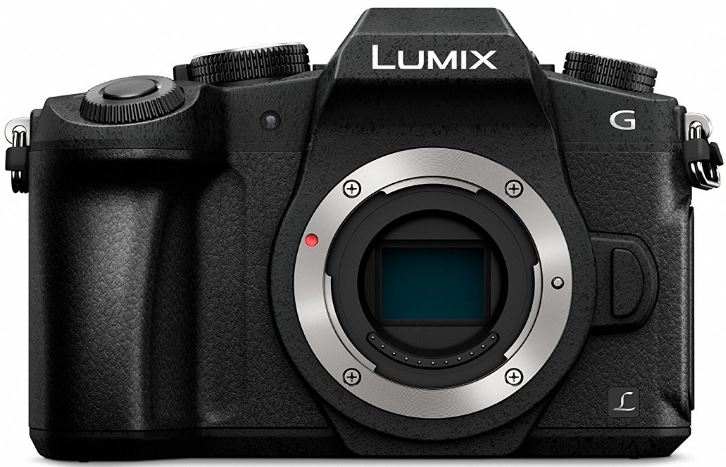 First Look
When pulling the Panasonic Lumix G85 out of the box, the first thing that you notice is that it doesn't look much like a typical mirrorless camera. In fact, it actually looks more like an SLR. With that extra bulk come all the features you'd want. Well laid out controls covering every major feature are all laid out on the spacious body. Everything feels like it's intuitively placed. If you're familiar with Panasonics camera line, you'll probably notice that it looks very similar to the previous G7 line. But the look is where the similarities end, as this camera feels much more solid in the hand than its predecessor.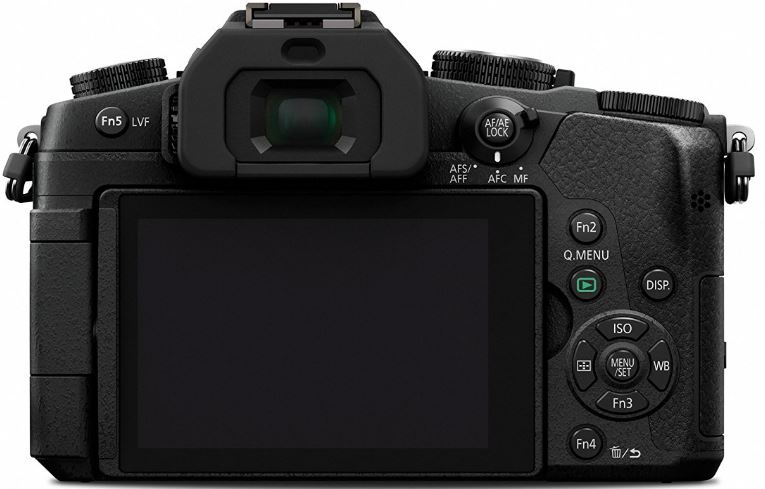 Specifications
Just because it looks and feels like an SLR doesn't necessarily mean that it performs like one. Is this a sheep in wolfs clothing, or vice versa? Let's take a look at the specs to find out. The first thing you'll want to know about is the sensor. Like most mirrorless cameras it's got a four thirds shaped sensor. This particular sensor has a respectable 16 MP resolution. This size is a little smaller than the larger APS-C sensors found in full size cameras, but the differences are somewhat negligible. The main thing you'll notice is slightly decreased low-light performance, which is balanced out by improved focus speed due to the smaller surface area.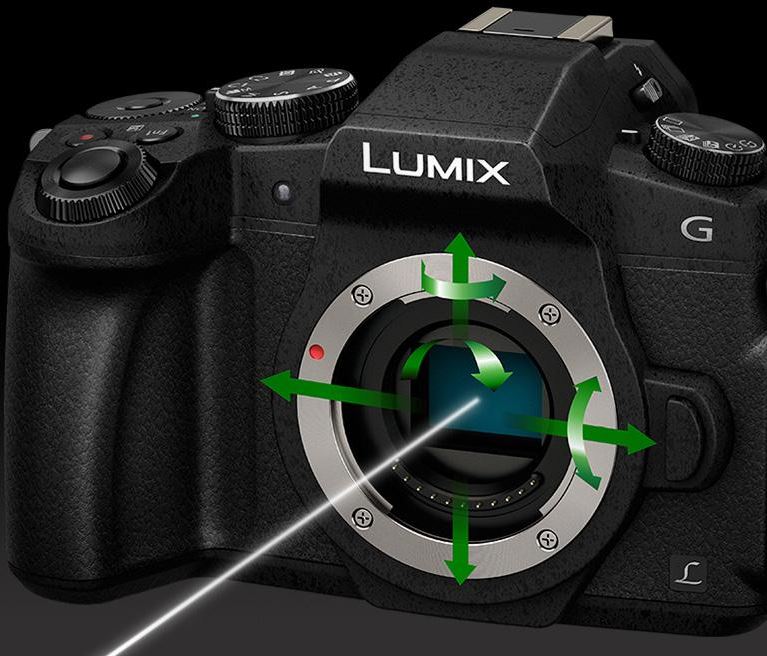 Speaking of autofocus, this camera has a surprising 49 points with contrast detect, making it incredibly accurate for a mirrorless camera. Paired with a 320 shot battery life and 5 axis image stabilization, this is clearly a camera that can compete with the professional market.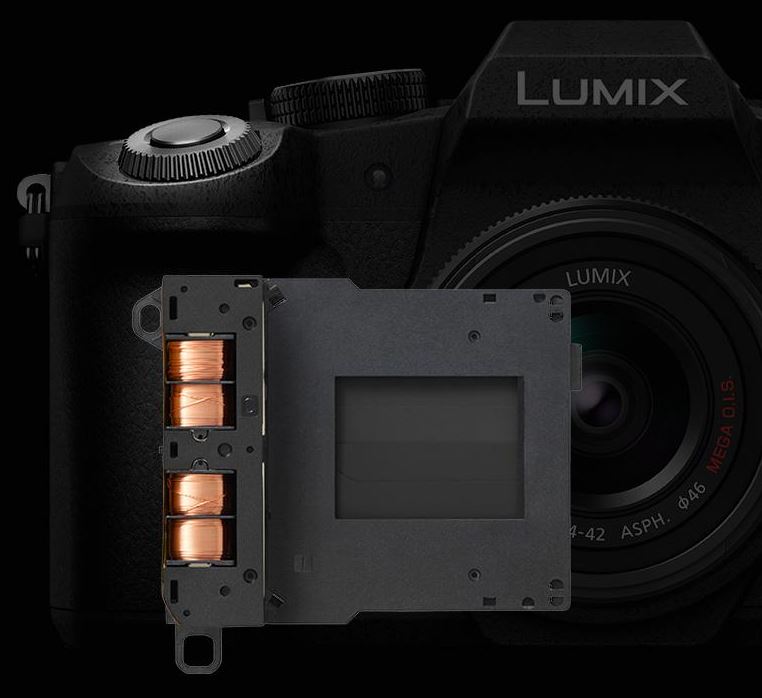 Image Quality
The more important measure of any high end camera is how good the photos look. If a company like Panasonic wants to establish themselves as one of the best camera manufacturers, taking good photos isn't quite enough. There are plenty of excellent mirrorless cameras on the market. So when we say that we were impressed with the G85, that's really saying something. We found the photos to be clear, free from noise, vibrant, and downright good looking. A lot of these prosumer cameras try to impress us with incredibly vibrant photos that may look good at first glance, but do not really produce an accurate image. But the G85 seemed to find the perfect balance between the two conflicting options. They were both true to their original form, and still interesting to look at.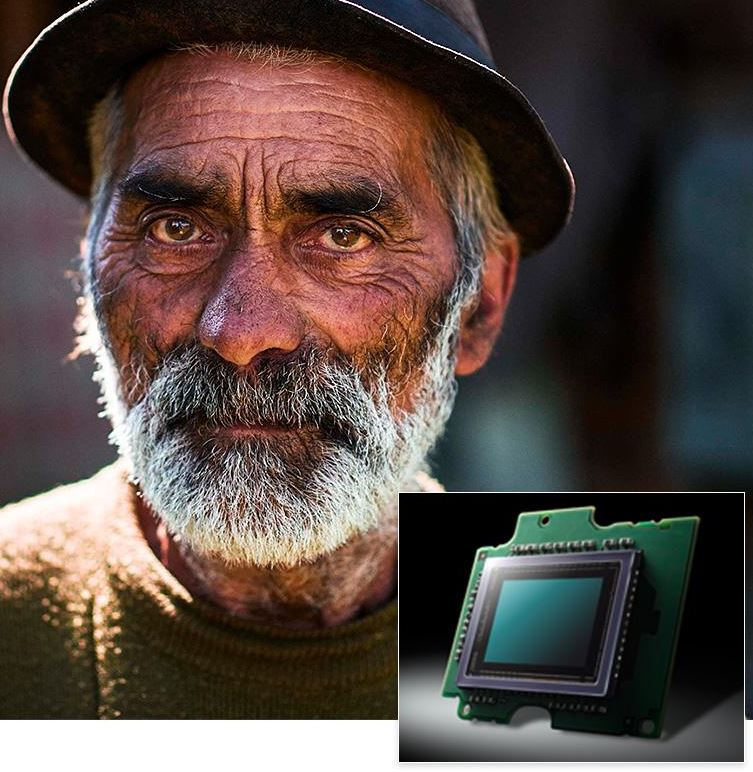 Most cameras can perform well in good lighting conditions, but darkness is the real test. We found that the G85 still takes decent low-light pics. As long as you've got a lens which has a reasonably wide aperture, we were able to use an ISO setting that had minimal noise and still looked nice and clear. Looking at the specs, you might not expect this camera to perform very well in low light. But the reason it does so well is because of the incredible image stabilization technology. Generally, when you take a photo in the dark the camera needs to hold the shutter open for longer in order to allow enough light to hit the sensor. The longer the shutter is open, the more likely your image will turn out blurry as the camera moves ever so slightly in your hand. With image stabilization, the sensor physically moves to compensate for these micro-motions. With five total axes, the sensor can pretty accurately compensate for movement, leaving even longer exposures looking pristine.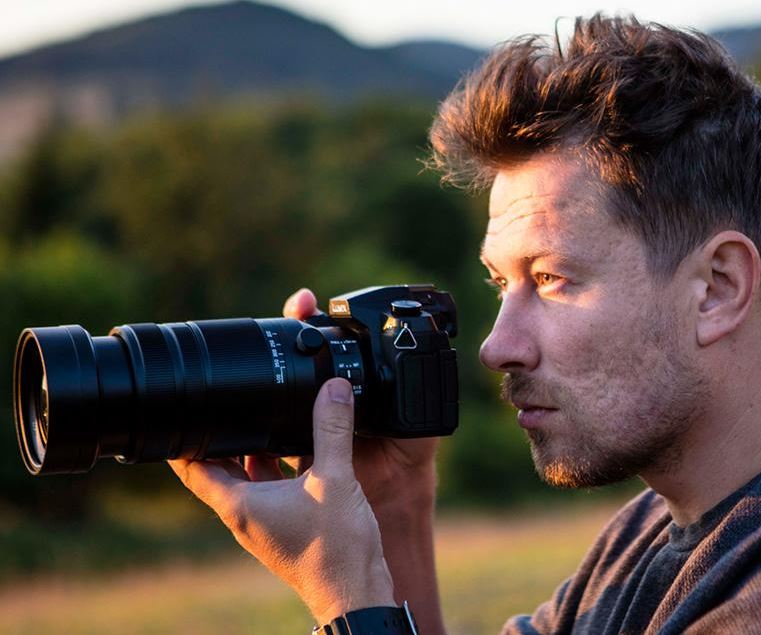 The image stabilization actually goes a bit beyond the mechanical models. See, the true resolution of the sensor is 17MP. But the area around the edge of the sensor is reserved to allow the image to "shift" in the even the camera moves while the shutter is open. This is the same technology used in many high end DSLRs. The 1MP loss in image detail is negligible, but the additional stabilization easily doubles the usability of the camera even in low light settings.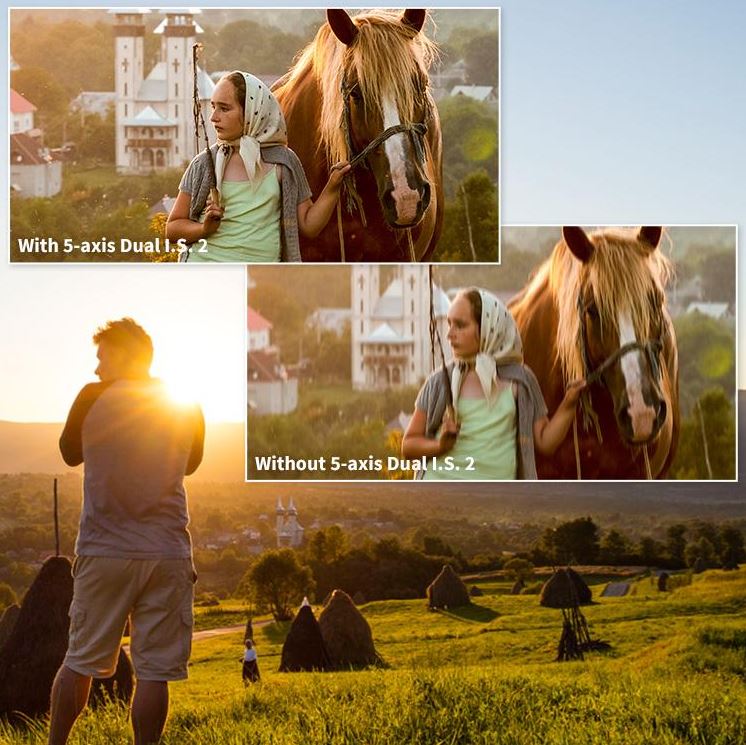 If you're into shooting video, you'll be pleased to know that movies look just as good on the G85 as images do. The camera can shoot at an impressive 4k resolution, and the videos are lightyears ahead of what you'd get from any compact camera or action cam. These are truly professional grade videos.
Controls
The power of a high end camera is the ability to tweak every little setting in order to take the exact photo that you want. Since so many of these photographic moments are fleeting, you need a control layout that is both intuitive and easy to use. You want enough controls that you can control the major aspects of your photo, but too many will be overwhelming and awkward. As long as you know how to use one of these cameras, we found that the G85 had the perfect balance for serious photographers.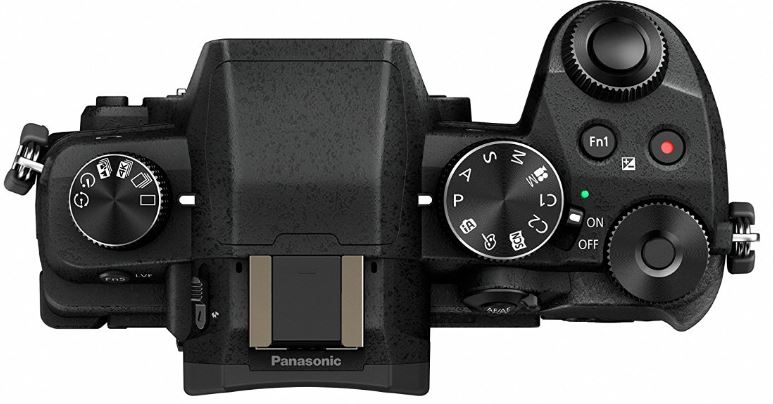 The first thing we noticed was that every button and control dial has a reassuring "click" to it. There is a tactile response, and we never worried about accidentally pressing something we didn't intend to.
The layout was also quite intelligent. Along the top you've got both the zoom wheel and mode dial located right by the thumb. On the back of the camera you've got the autofocus lock, so you can fix your focus range once you've got the subject exactly where you want it. Moving further down the back you have all the standard menu navigation buttons. There are a little further to the right than we'd prefer, but this is only to make room for the massive LCD display. If for any reason you aren't quite feeling these controls, ever option of the camera can be accessed through the intuitive touchscreen interface anyway.
Build Quality
One of the most common complaints with the older models of Panasonic's mirrorless cameras was that they felt a little cheap. This never bothered us too much, as the image quality they produced greatly exceeded anything you could find for the price. But Panasonic clearly wanted to impress with the G85, as this camera is very well made. It's a little heavier than its predecessor at 453 grams, but it's very apparent that this extra weight went into making this camera a beast. We don't say this often, but we'd feel comfortable dropping this camera without concern of it sustaining serious damage. This is not something you can ever say about SLR cameras, as all the delicate moving parts inside are very susceptible to damage.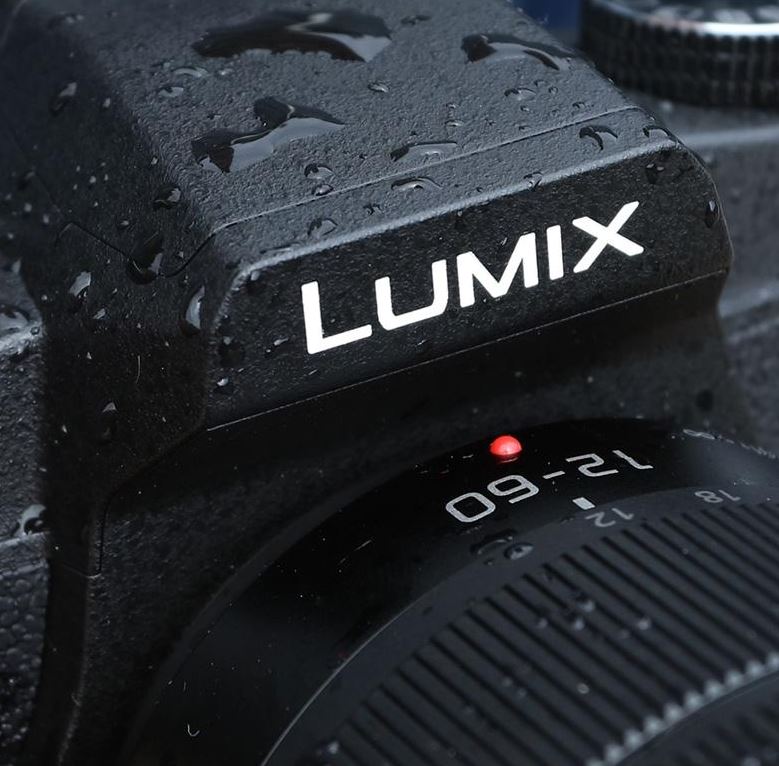 One of the most important features with the build quality is full weather sealing. Even if you get caught out in the rain, you're not going to ruin your expensive new camera. This is not a feature often found in affordable mirrorless cameras, but it really goes a long way to separate the G85 from its competition.
Final Thoughts
If you're looking for a high end camera but don't have the budget for a premium level DSLR, then the Panasonic G85 would make a great choice. It's got plenty of features that are typically reserved for high end cameras. However, it's worth considering that the G85 is priced like a high end camera. If all you want is a casual interchangeable lens camera to take occasional snaps of the family vacation, you might be more interested in an entry level model. For everyone else, if you're already considering a high end DSLR then the G85 just might provide everything you need.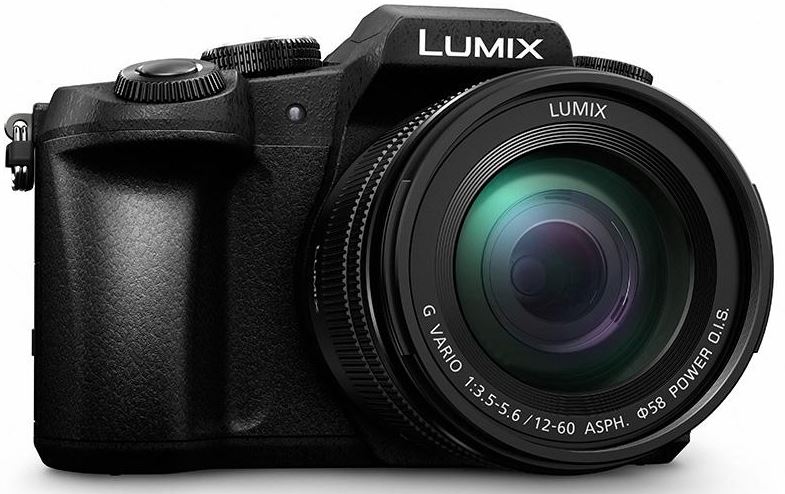 We look forward to seeing what Panasonic brings us in the future. Given how quickly their camera line has improved over the past few years, we think that their next generation of cameras will be the ones that finally beat DSLRs in both price and specifications.