iDeaUSA is at it once again with a brand new, recently released wireless portable speaker. Take your favorite music anywhere with this easy to place and carry "W200 iDeaPlay". Yourself, friends and family can connect their devices via Bluetooth, making an ideal speaker for the entertainer.
If you're the type to have a large social circle that puts you in a multitude of entertainment scenarios, the iDeaUSA portable speaker can be optimized for both indoor and outdoor settings. These are only a few of the features that caught our eye, so let's determine whether it deserves to be considered a threat to competitors.
Note: At no extra cost to you, we may earn a commission for purchases using our links. Learn more.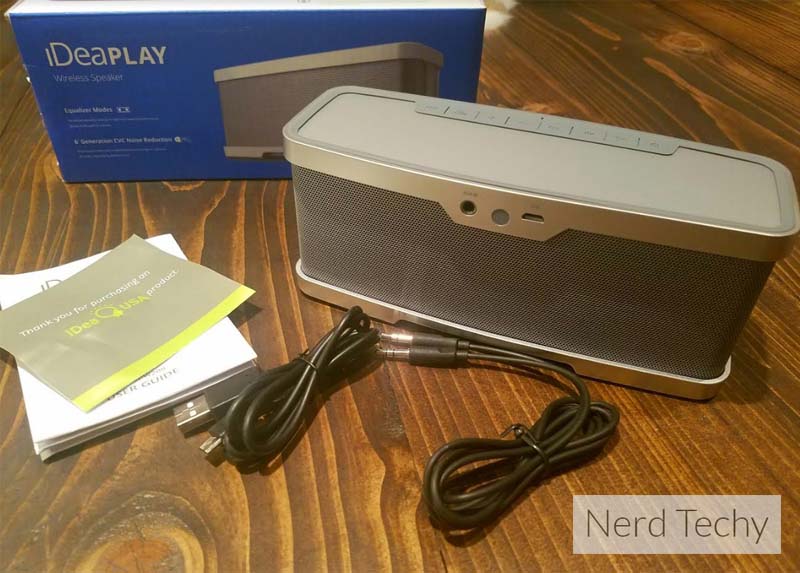 First Look
iDeaUSA created the iDeaPlay W200 as a portable speaker designed for anyone to enjoy. It has a durable feel, and a low profile design with a very modern look to it. We were pleasantly surprised to find that the grille was metal and not plastic, a rarity for a mid-range portable speaker. All the basic functions are easily located, with an AUX and USB port located conveniently at the back and all the function buttons on the top side.
The size finds a perfect balance between portability and sound quality. Large enough to offer a full bodied sound, yet small enough that it's easy to transport. It may be hard to imagine matching sound quality to the level of portable convenience of these speakers, but iDeaUSA has managed to slam a robust 10W subwoofer and two dynamic 5W drivers.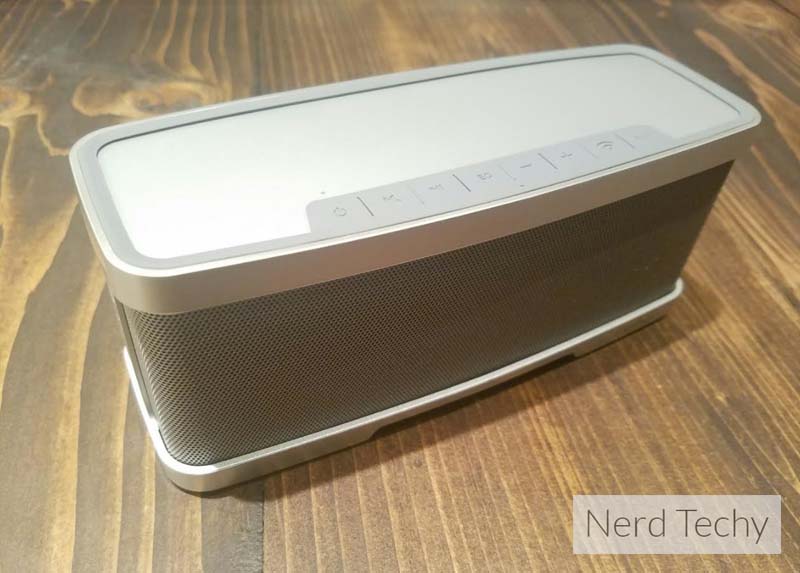 There are many advantages to a portable speaker, but with them come many downfalls. In the portable speaker market, there are always trade offs. Lately, the trend has been toward rugged, ultra-compact, ultra-durable speakers that can withstand anything from rain to sand. Inevitably, there's often a loss in style and sound quality as a result. iDeaUSA has pumped the breaks a little and in some ways gone back to basics in terms of portability. While this isn't a speaker you should throw in your backpack for your holiday, it delivers sound more like what you'd expect from a household speaker. It's able to provide a level of style and luxury well beyond most portable speakers in this price range. Let's go in depth and see how it stacks up to the competition.
Build Quality
With any portable speaker, durability is an extremely important feature. We value our audio devices, and when they're built to be moved around, we expect them to keep up with us. This is not always the case, especially with cheaper brands. iDeaUSA's W200 portable speaker is priced in a margin that can be hit or miss durability wise, but in this case it's an absolute hit.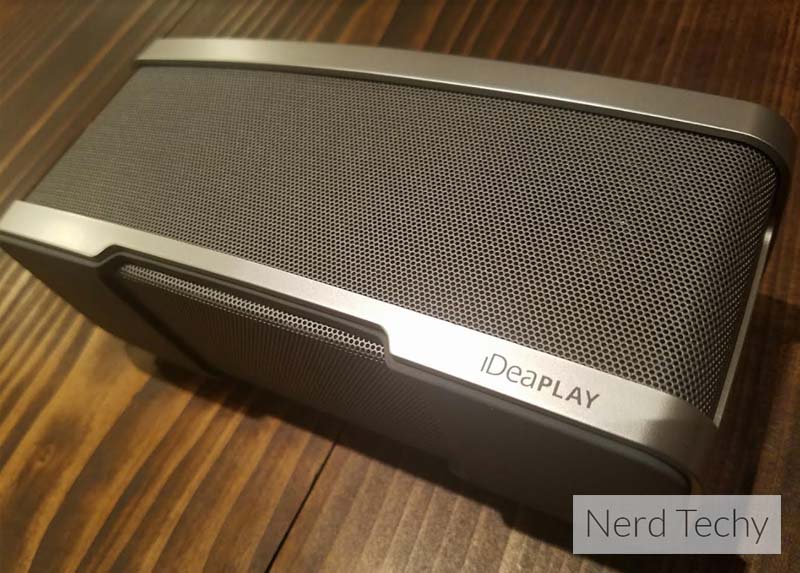 The exterior is built from a hard plastic, which is textured so it don't scratch very easily. This is great news for anyone who plans on taking full advantage of its portability. The bottom is coated with rubber which boasts two advantages. One is that is gives the speaker grip, so it tends to stay put on virtually any surface, giving you more flexibility placement wise. The second advantage is that it protects the bottom from scratching and wearing out, giving the speaker longer longevity.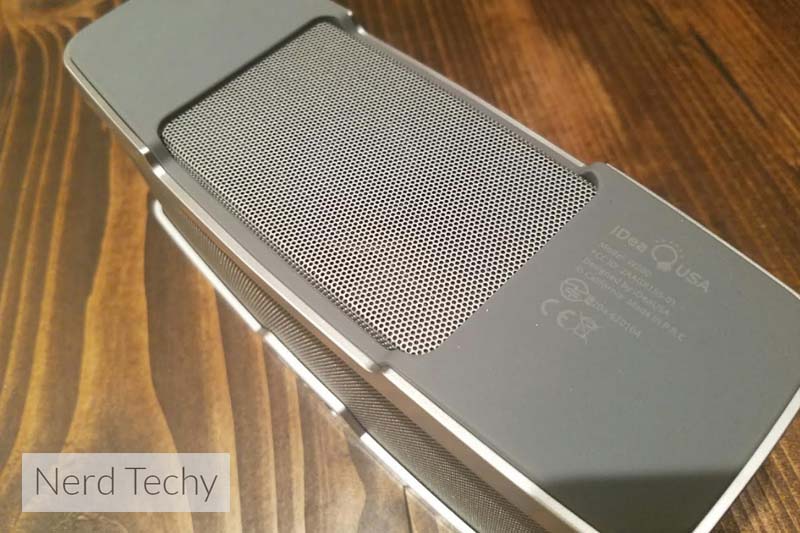 Unlike most mid-range portable speakers, iDeaUSA didn't cheap out on the grille. Most portable speakers have their grilles made from plastic, which isn't necessarily a bad idea. It keeps it lightweight and may feels like it matters less when it inevitably gets scratched over time. However, plastic is much less durable than metal, which most premium brand speakers use. iDeaUSA was wise to follow suit of the premium brands. The metal grille not only gives it a luxurious, premium quality look and feel, but also contributes significantly to its durability.
Sound Quality
If you want a portable speaker but are unwilling to sacrifice sound quality, the "iDeaPlay" Speaker is definitely worth your time. They managed to cram more technology and equipment into it than many other brands on the market have. While most are gearing their focus toward weatherproof, ultra-compact portable speakers, iDeaUSA understands that some people just want basic portability and exceptional sound.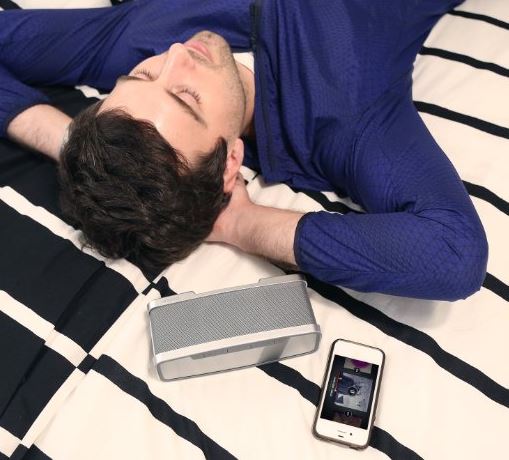 When you're not weighed down by the limitations of an ultra compact size, you have a lot more room for optimizing the audio. iDeaUSA fit two drivers into it, exactly twice as much as most similar portable speakers offer. If your logic tells you that should deliver twice the sound, you're absolutely right. The two drivers offer a more immersive sound experience and give an extra punch to your music that typically lacks elsewhere. But high volumes aren't the only benefit of this dual driver system. With a single speaker, deep bass notes have a tendency to distort the highs. Fortunately, this isn't a problem with the integrated multi-driver system.
iDeaUSA didn't stop there. Also included is two passive radiators, which make it specifically tuned for certain frequencies. Typically, you need to have a large enough bass cabinet to support the movement of your large drivers. Passive radiators are flexible membranes that will flex whenever the sub kicks, allowing them to fit large sound into a small package. The subwoofer gives you extra deep bass that thunders into your eardrums. Combined with the two drivers and passive radiators, the result is a sound that you can hardly believe comes from a speaker like this.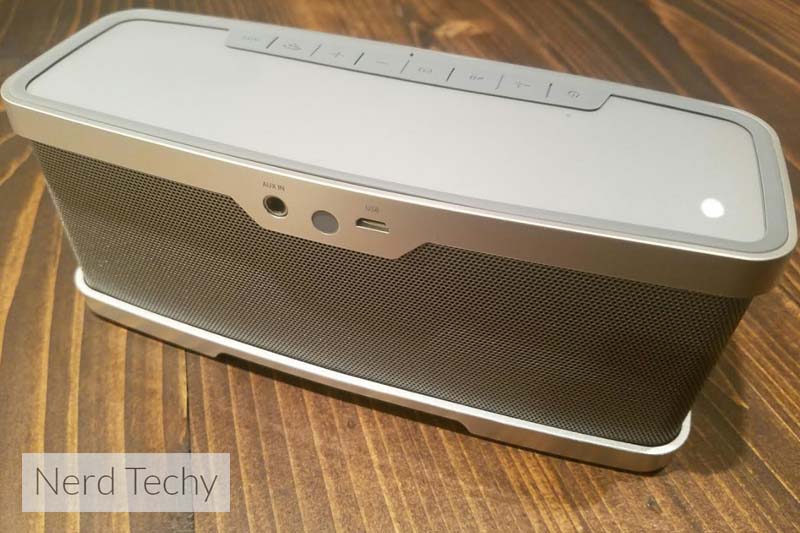 Features
Despite how much iDeaUSA managed to bring to the table for audio, they manage to also set the bar high in terms of functionality. The iDeaPlay W200 can run 10 hours of playback on a single charge, which can easily outlast your typical house party. When the battery finally runs low, easily plug it in and recharge via the included USB cable. You can take your music virtually anywhere, as it allows up to 33 feet of wireless transmission from your paired tablet or smartphone. Additionally, it's compatible with all of your favorite devices and any app you'd like to use with it, including Spotify, Amazon Music, iTunes, etc.
The sound quality is so good, deep and rich that you'll want to show it off at any opportunity. It features an onboard equalizer, so any room you play the speaker in will be filled with crystal clear sound and bare minimal distortion, even when it's turned up all the way. The equalizer also comes with two modes: EQ mode will blast the bass for indoor enjoyment, while the audio output mode optimizes the sound for the outdoors, so you can provide top quality sound regardless of where you are.
The iDeaUSA portable speaker does more than just play music. It also comes with CVC 6.0 speakerphone technology, which is great for answering hands-free calls. This technology suppresses ambient noise so that if you're music is interrupted by a phone call; the conversation will be crystal clear. It seems to work quite well and doesn't sound poorly on the other end. We tested this rigorously and found that it's actually a very nice feature to have!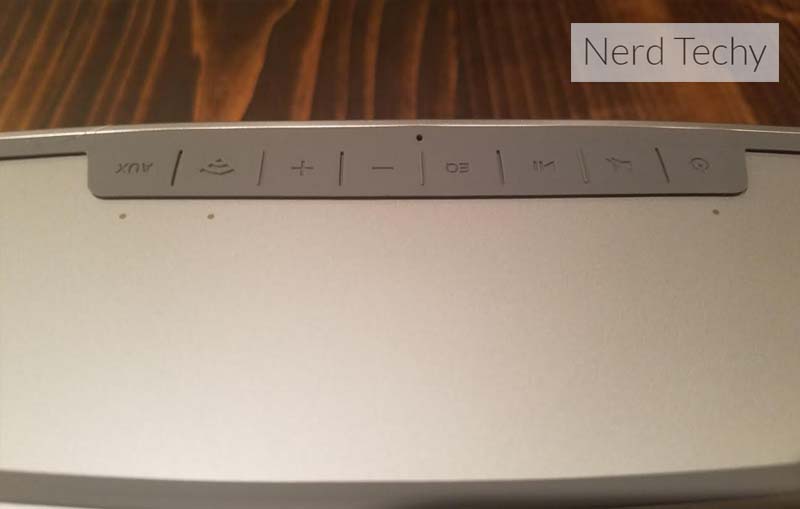 Value
For a mid-range price, iDeaUSA's W200 portable speaker is rather exceptional. It's incredibly stylish, the craftsmanship is a step above most portable speakers, and the sound quality needs no sugar coating. It's easy to connect with any Bluetooth device so you can listen to it in virtually any environment or setting. Plus, it's compatible with all the major apps through your tablet or smartphone so you face no resistance between you and your playlists. You can connect wirelessly or use the included 3.5 mm cable to physically plug it in to any device.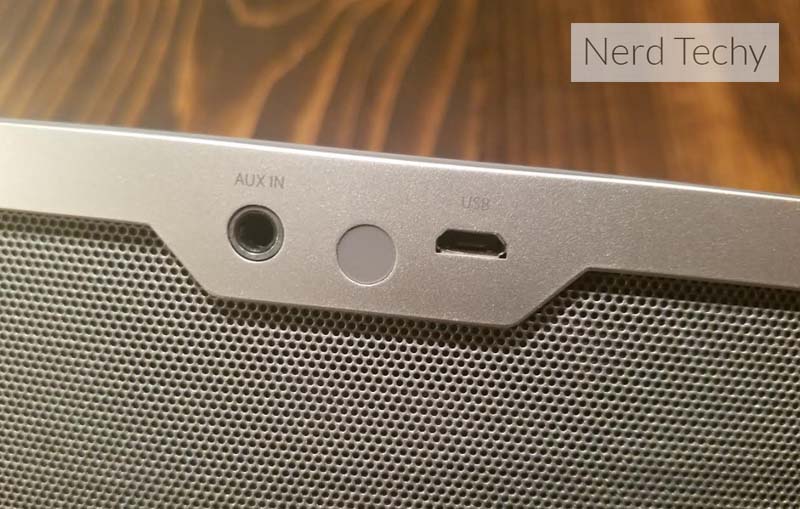 The EQ and outdoor setting make this speaker truly versatile. It's a perfect speaker for people who like to host and move the party between the backyard and the basement on a regular basis. Additionally, it boasts many functions, but it's real selling point is its sound quality. It's hard to find a speaker that contains the same high quality hardware as this one, and you're unlikely to get a better sound in this price range.
Best of all, it comes included with a mark of quality and true satisfaction. From the time you purchase it, there's a 30-day money back guarantee, as well as a 12 month warranty and lifetime support from their customer service.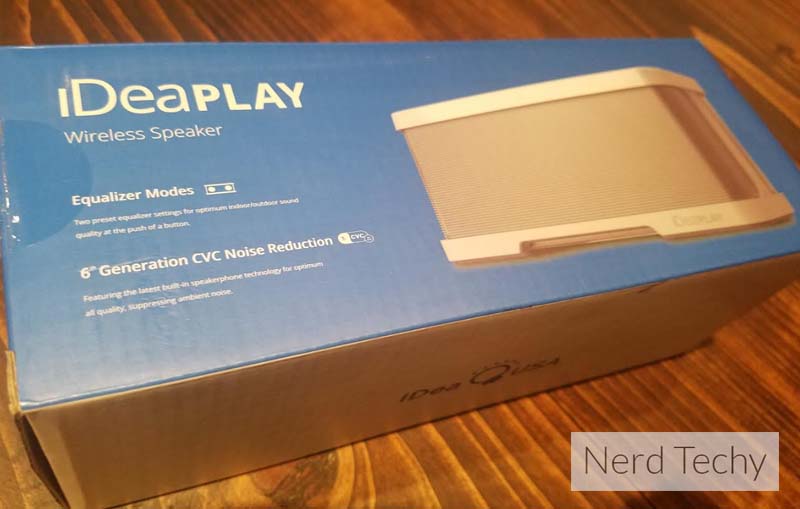 Final Words
With the growing popularity of Bluetooth portable speakers, it can be difficult to identify which specific one will best accommodate your needs as a consumer. While iDeaUSA isn't necessarily a widely known brand, they have certainly established their presence in the market. Their iDeaPlay W200 Portable Speaker is perfect for any occasion, whether you're throwing a party or relaxing at a BBQ. It'll deliver sound quality that you likely won't expect to find in such an affordable price point. With outstanding craftsmanship, a durable build and a wide variety of convenient features, we highly it and can't really find any potential "downsides" to it.
Please consider sharing:
Note: At no extra cost to you, we may earn a commission for purchases using our links. Learn more.