EaseUS Todo Backup
Pros
Backs up your files automatically.
Simple, easy-to-use interface.
Can clone an entire drive and copy it to a new machine.
Can deploy on all machines in a network.
Cons
Only works on Windows machines.
Free version has constant popups.
Lost or damaged data is the worst nightmare of anyone who works with computers. Imagine you've been working on a presentation for the last week. You're delivering it in an hour, and you go to open the PowerPoint file to make a few last-minute adjustments.
But the file cannot be opened; your computer says that it's corrupted. Instead of being well-prepared for your presentation, you're going to need to improvise. That's going to reflect badly on you. Nobody's going to care that you lost an awesome PowerPoint to a drive failure. This can happen to anybody at any time, which is why it's important to keep backups.
Of course, this is easier said than done. For example, you might have an external hard drive or cloud storage that you use for backups. But how often do you actually take the trouble to back up your files? Once a month? Once a year? Whenever you happen to remember it?
In any of those cases, you probably have a lot of data at risk. Not only that, but traditional backups can only do so much. If your operating system itself becomes corrupted, you might have to start over with a fresh install. Even if you've got all your files backed up, reinstalling your operating system is a time-consuming headache. Instead, why not use a reliable backup service?
Today, we're going to review the EaseUS Todo Backup software. This is an automated backup software that's designed to keep all of your backups up to date. The paid version unlocks additional features, like disc cloning and even network backups.
But how well does it work, and what kind of performance should you expect? To find out, we'll have to take a much closer look at this software. We'll need to talk about the user interface, and how you back up your files. We'll have to talk about the automated features, and how you set them up. And we'll also need to look at the powerful enterprise functions it offers. After that, we'll have enough information to render a fair verdict. Let's get started!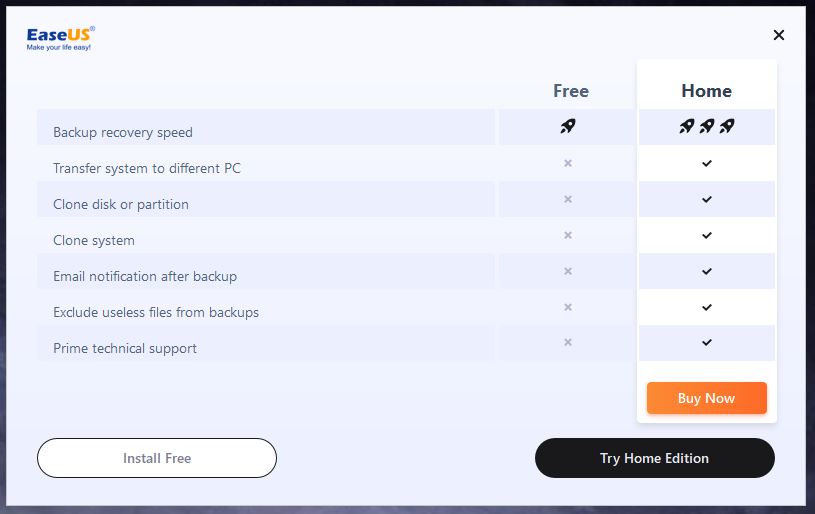 How Does EaseUS Todo Backup Work?
The EaseUS Todo Backup software works by creating an image file with all of your backed up files. An image file is a repackaging, or "image" of a drive with its own file structure. This image file can be opened with the correct software, and you can extract files from it.
You can also use image burning software to burn a CD or DVD of your image file's contents. This disc can then be read like an ordinary drive. When you add files to your Todo backups, these files are simply added to the backup image.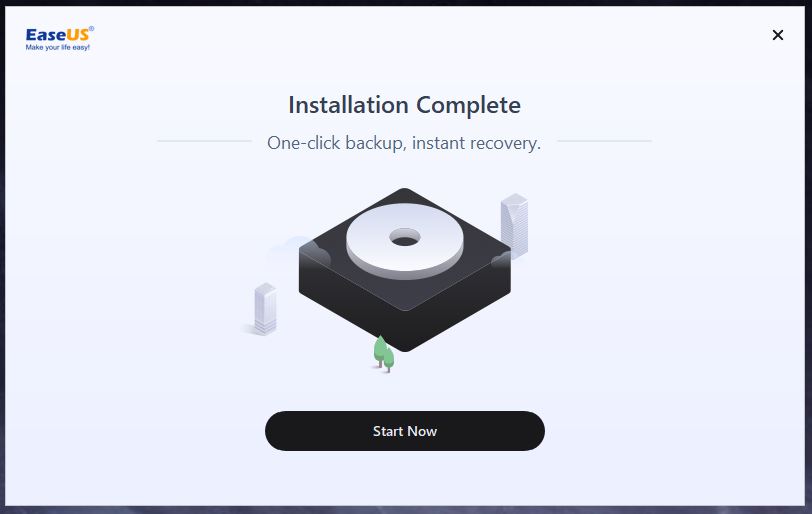 One thing we liked about this software is the simple interface. You choose where you want to save your image files, and there's a straightforward drag-and-drop interface. You drag whatever files you want into the backup window, and you can even add entire folders.
Once you've added everything you want to add, click the button, and your backup will be created. The process takes a few minutes depending on the speed of your computer and how much data you're backing up. There's virtually zero learning curve, and you're basically guided through all the relevant steps. Our only complaint is the endless parade of popups begging you to pay for the full version of the software.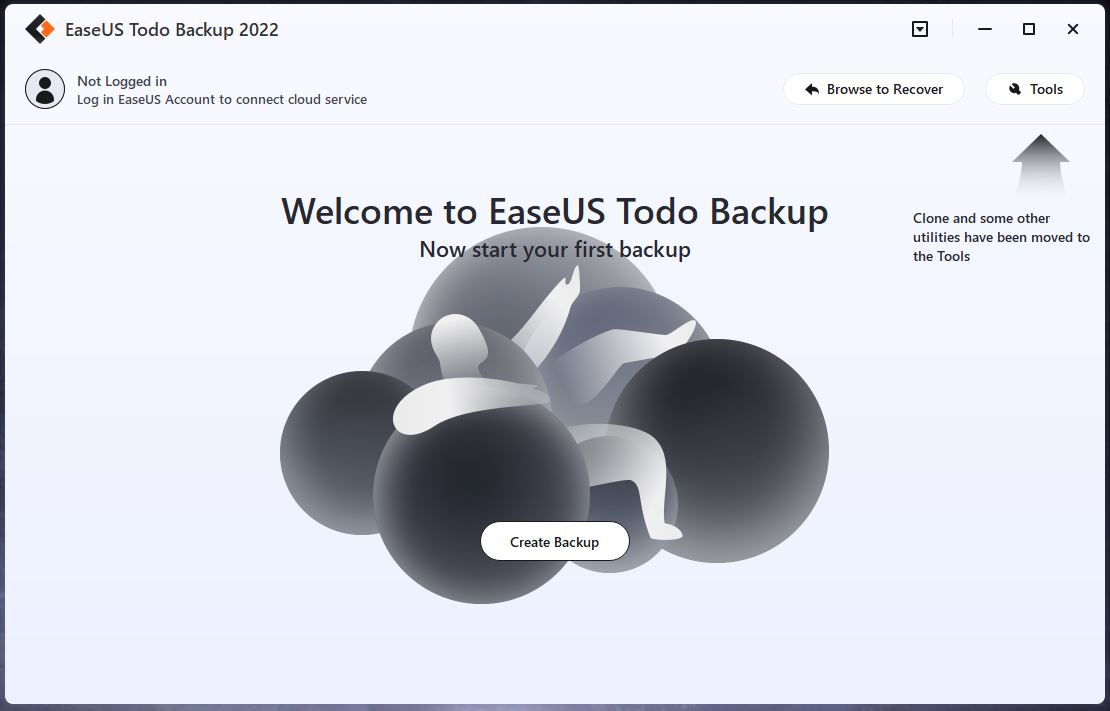 In addition to performing manual backups, you can set up automated scheduling. By turning on the Smart Backup feature, the software will monitor whatever files you back up. Whenever one of those files is modified, it will automatically be backed up. That way, you'll always have the latest version of all of your work. You don't even have to open the software to back up new files. Just right click them in Windows Explorer, and you can add them to Smart Backup with a single click.
Please keep in mind that this software only works on Windows computers. While it's widely compatible with almost any PC, there's no Mac version available as of yet. If you need to back up your files on a Mac, consider iBoysoft Mac Data Recovery. This is a similar software, but it's made for Mac instead of Windows.
Another way to use the Todo Backup Software is to back up your entire drive. This keeps all of your files backup, without the hassle of selecting them individually. There are three different drive backup options, with the first being a full backup. This is exactly what it sounds like. All files on your drive or partitioned are backed up to the same image file.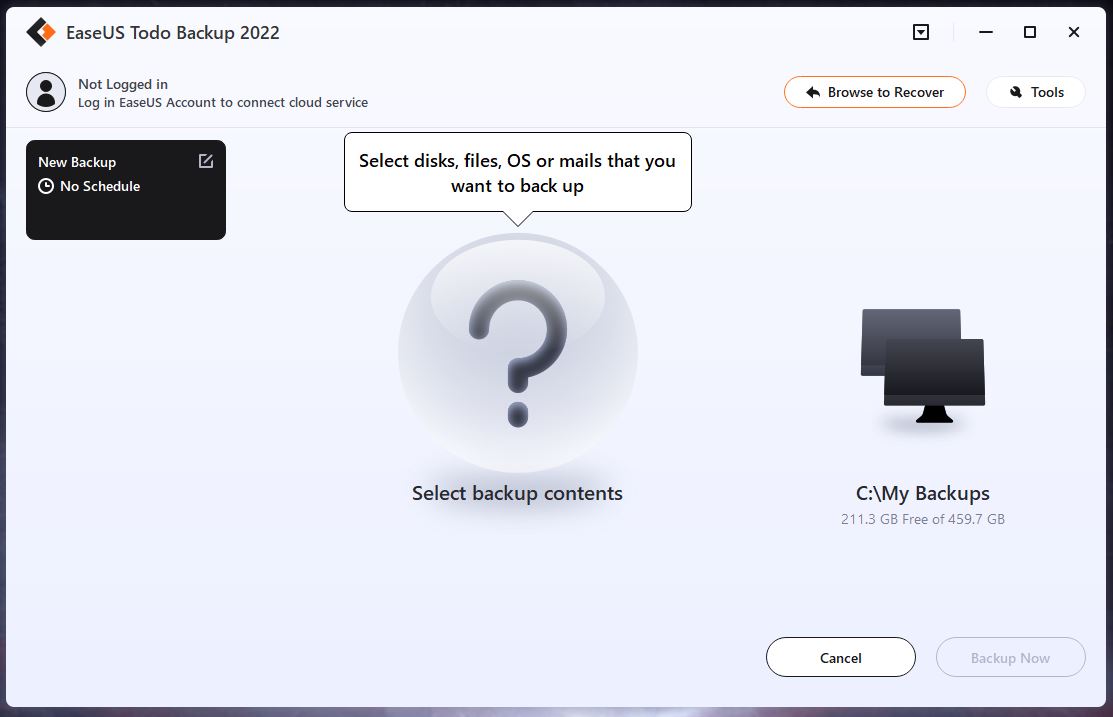 A differential backup can be performed any time after you've done a full backup. This option will update only any files that have changed since the last full backup. You won't waste time re-backing up files that haven't been altered. Alternatively, you can perform an incremental backup. This only backs up data that has been updated since the last incremental update. Once you've done your first full backup, you'll probably only ever use this option.
But let's say the worst has happened and you've already lost your files. If they haven't been backed up, are you really out of luck? In that case, you could use the iBeeSoft Free Data Recovery software. This program is designed to recover corrupted data that had not been backed up prior to its loss. It's not effective in 100% of cases, but all in all, it works pretty well.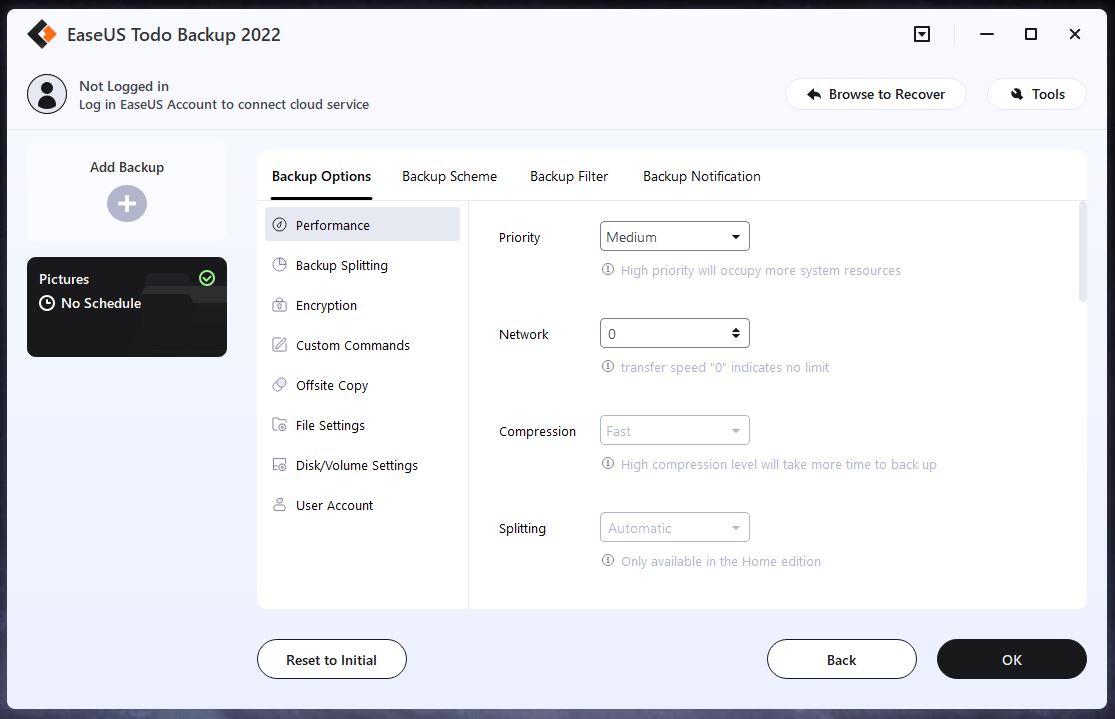 Bonus Paid Features
The paid version of EaseUS Todo Backup is affordable, and there's a one-time fee for each installation. There are no ongoing subscription fees, so the upfront cost is all you pay.
With the paid version of the software, you'll have access to a smorgasbord of extra features. These won't be necessary for most individual users, but they're a great value for professionals. For one thing, you can take advantage of advanced automated backups. Every 30 minutes, any new or updated files will be backed up. And every 7 days, Todo Backup will create a fresh full backup.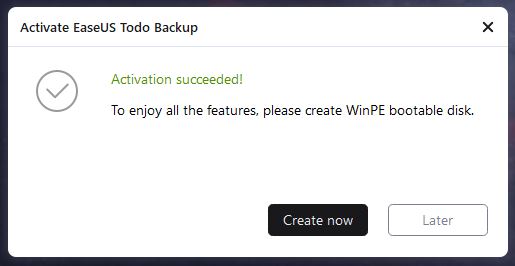 Not only that, but you can create a clone of an entire disc or partition. This isn't just a copy of your files. This is a complete backup of all your data, including your drivers, operating system, and personal Windows settings. You can use it to create a bootable USB drive, and take your "home computer" with you anywhere.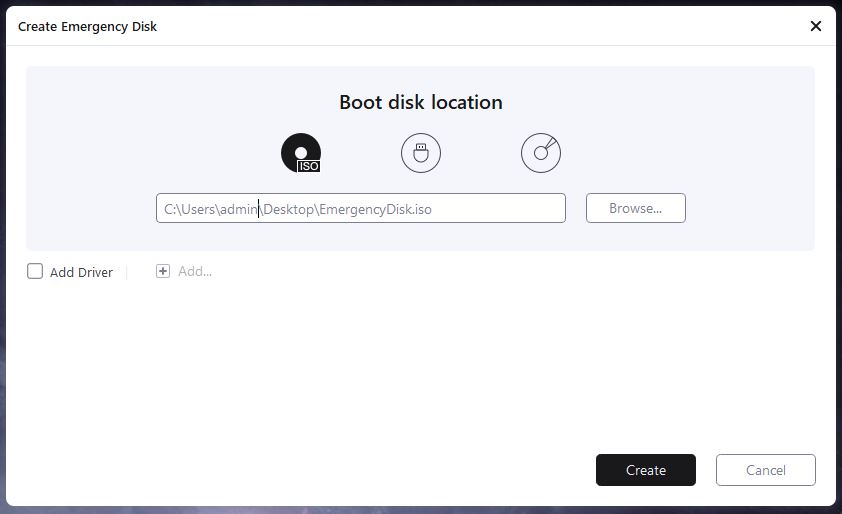 You can also use the image to create a brand new hard drive. If your old drive has completely failed, you won't have to buy a new copy of Windows. Just install your new drive, and you can use the image to clone an exact replica of your old drive.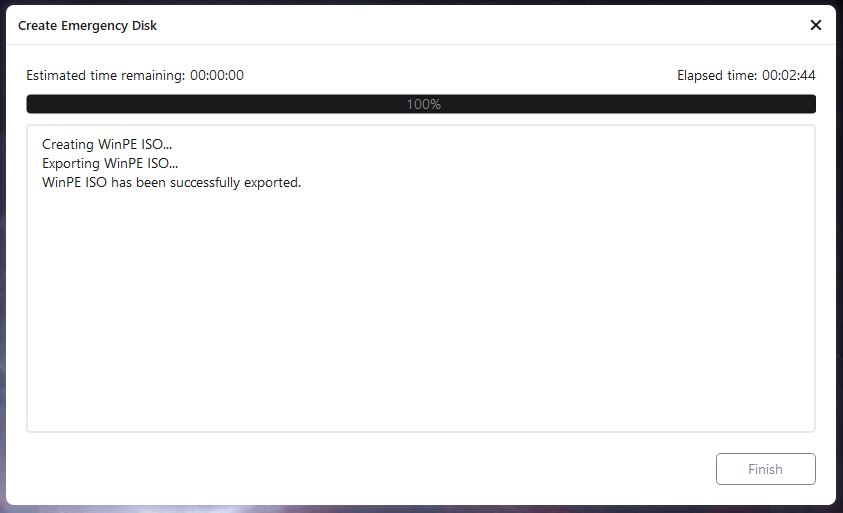 If your primary purpose is mass-cloning hard drives, there are some other options. For example, you can use a hard drive duplicator dock. Leave your original drive in the source slot, and make as many copies as you need. Of course, you need to have a source drive to begin with, and a backup image could still be helpful.
Another major benefit of the paid software is the ability to back up your Microsoft Outlook data. To begin with, you'll be able to back up entire chains of emails. This is important if you're using a POP email service, since your emails won't be saved in the cloud. Along with your emails, you can back up all your other important data. Your contacts, calendars, and file attachments will all be securely backed up.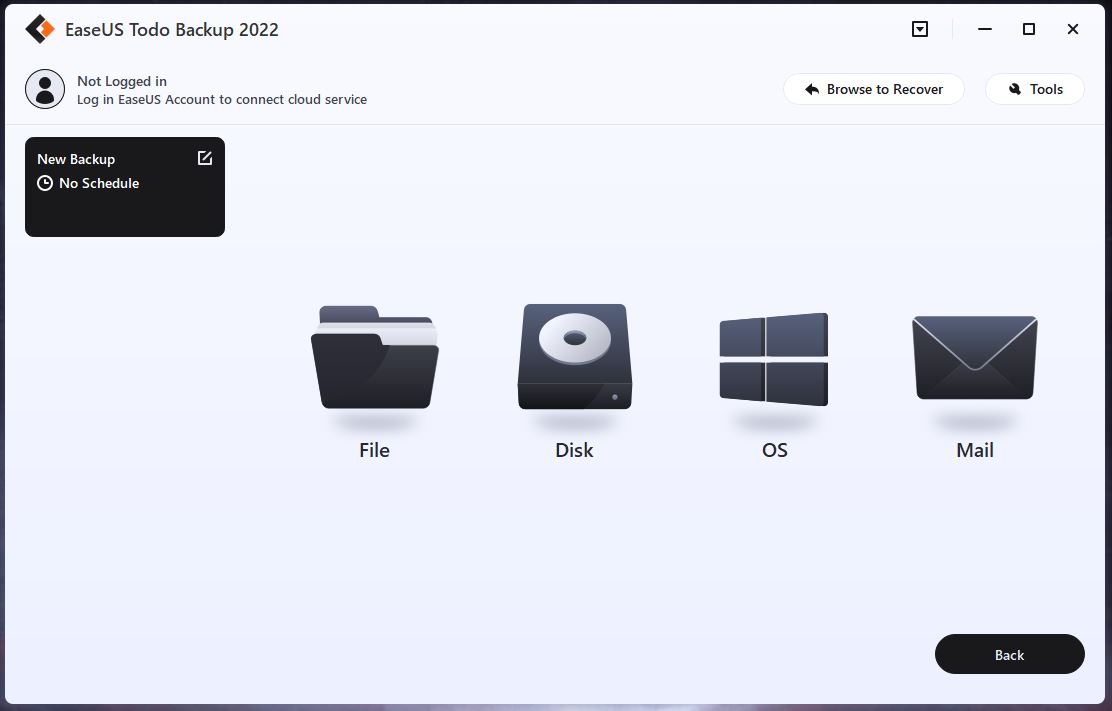 Valuable Enterprise Features
The paid version of EaseUS Todo Backup doesn't just provide value for individual professionals. It's also a useful tool for enterprise level applications. First and foremost, you can deploy it on every computer within a network.
To be fair, you'll need a license for each PC. But all of these backups can be coordinated and automated remotely, without input from individual users. You can store all of your company's backups on a central server, ensuring that a lost laptop doesn't mean lost data.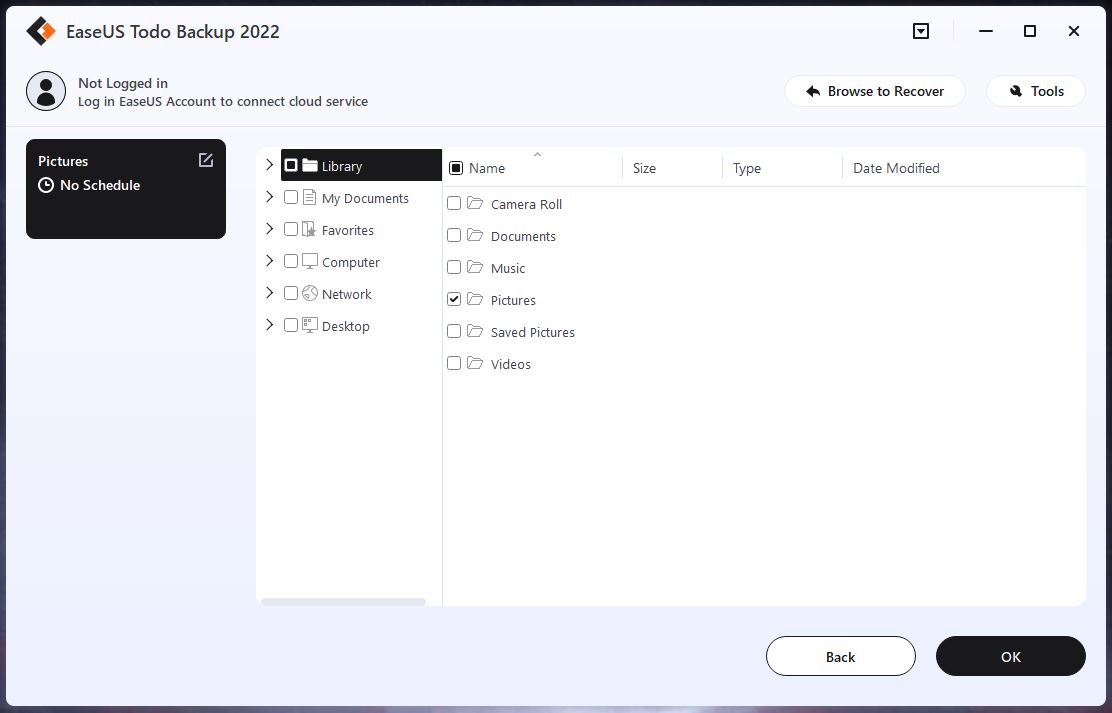 Along the same lines, this software isn't limited to PCs and laptops. It can be deployed just as easily on Windows-based servers. If you're running your own servers, you need an emergency data backup, and this is a great option. In the event that your servers go down, your company's data will be safe and secure. Traditional disaster recovery services will charge you a small fortune for the same service. Why overpay when your own IT staff can do the job easily and affordably?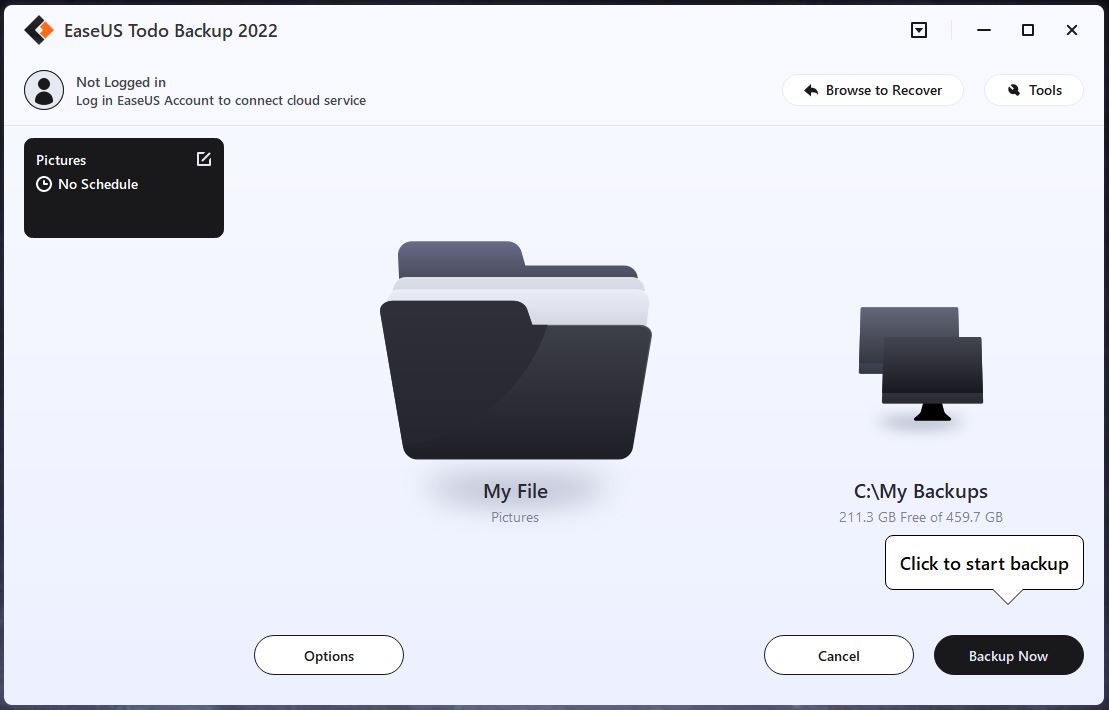 Another important benefit of Todo Backup is the Universal Restore feature. Traditional cloning software has struggled with compatibility between different systems. For example, let's say you're cloning your drive and installing it in a new computer.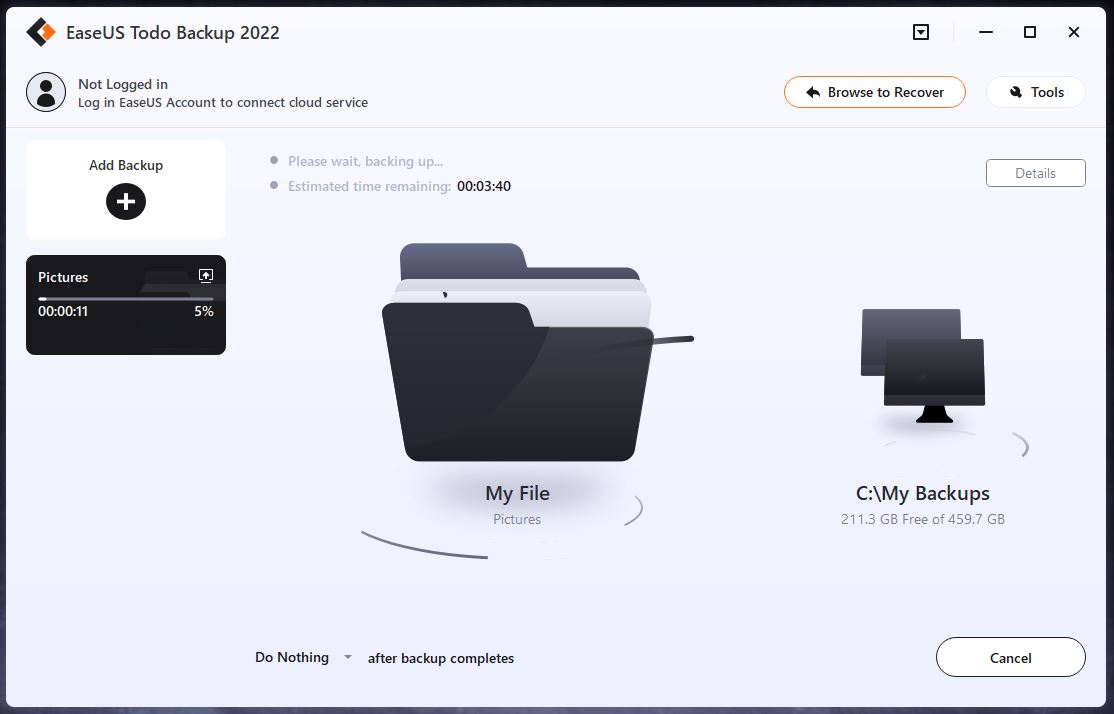 Depending on the computer's configuration, the drive might boot, or it might not. With Universal Restore, the EaseUS software automatically makes the necessary compatibility adjustments. You can clone a drive and boot it on a different PC without any issues. You can even move back and forth between physical and virtual platforms. Everything works seamlessly, without the need to fool around with your BIOS.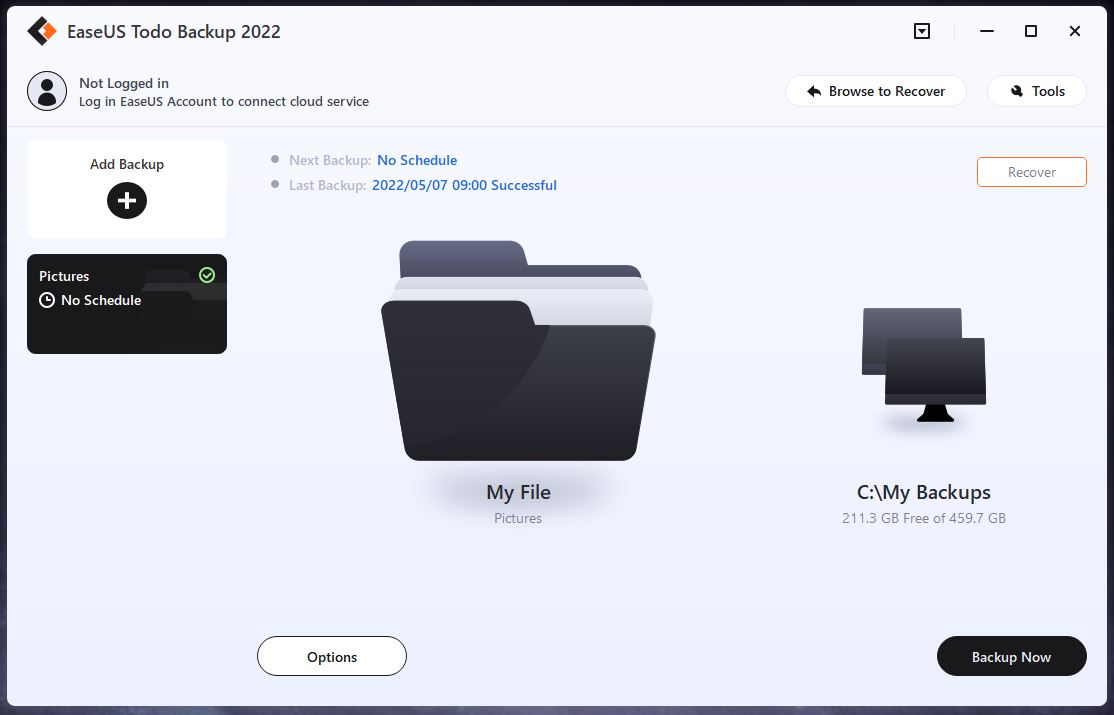 If all of that isn't enough, this backup software also offers a cloud backup option. If you'd rather not rely on your own hardware, everything will be backed up securely in the cloud. You can manage your backups through the same user interface, so there's no need for extra software. You can even back up the same files simultaneously to the cloud and a local image file. This gives you immediate offline access to your backups, as well as online access from anywhere on Earth.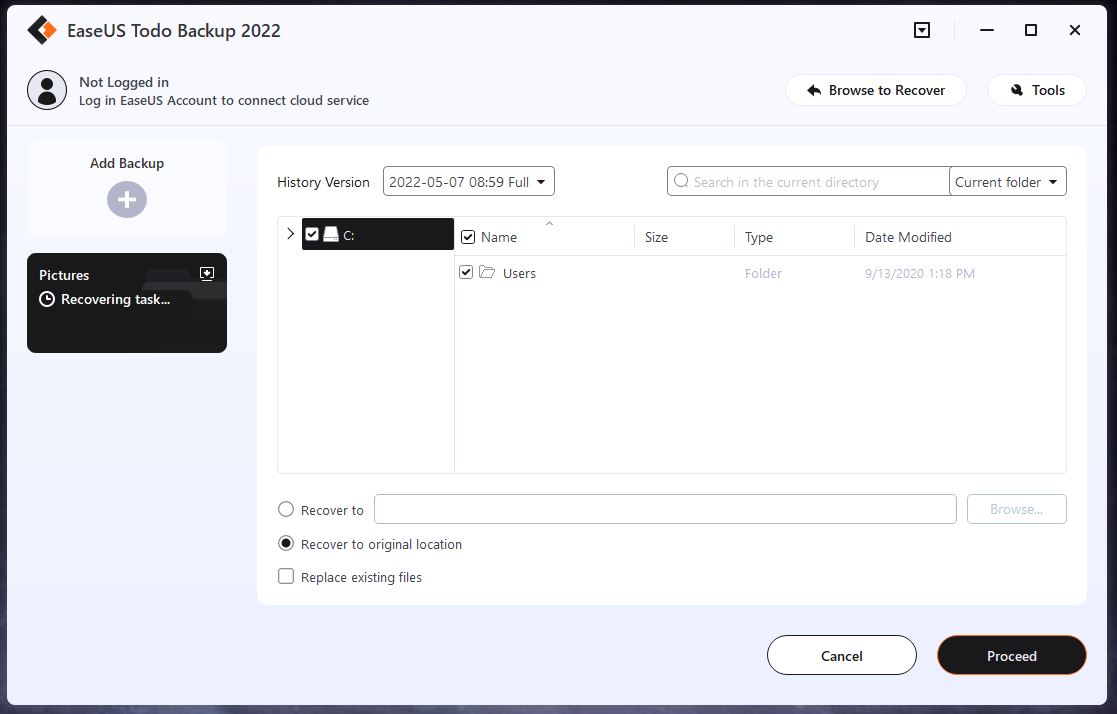 Final Verdict
The EaseUS Todo Backup software has something to offer just about anybody. The free version is a great value for individuals who want a simple, straightforward backup solution. For professionals, the paid version allows you to keep track of your contacts and create a bootable USB. And for larger enterprises, you can even use this software to back up your servers.