As avid gamers ourselves, we understand the importance of having a great headset for immersive gameplay and clear communication with teammates. That's why we were eager to try out this unit and put it to the test.
In this review, we'll cover all the important aspects of the headset, from its design and comfort to its sound and microphone quality, as well as its compatibility and durability. So let's dive in and see how this headset stacks up.
Design and Comfort
EKSA's E1000 WT headset boasts a sleek and modern design that looks great on any gamer. It's available in black with silver accents, giving it a sophisticated and professional look. The headset is built with a plastic frame that thankfully feels durable enough to withstand regular use.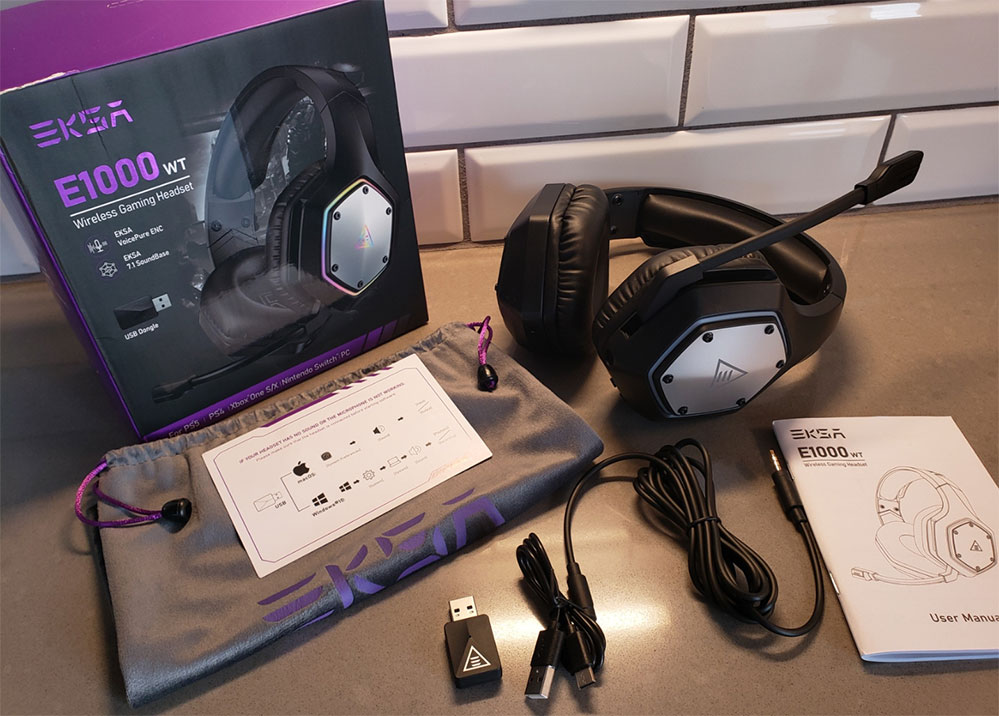 One feature that enhances the overall comfort is its breathable ear cups. The material used in the cushions is specifically designed to allow for airflow, minimizing the chances of your ears getting hot or sweaty during intense gaming sessions. This, combined with the memory foam padding, ensures maximum comfort even during marathon gaming sessions.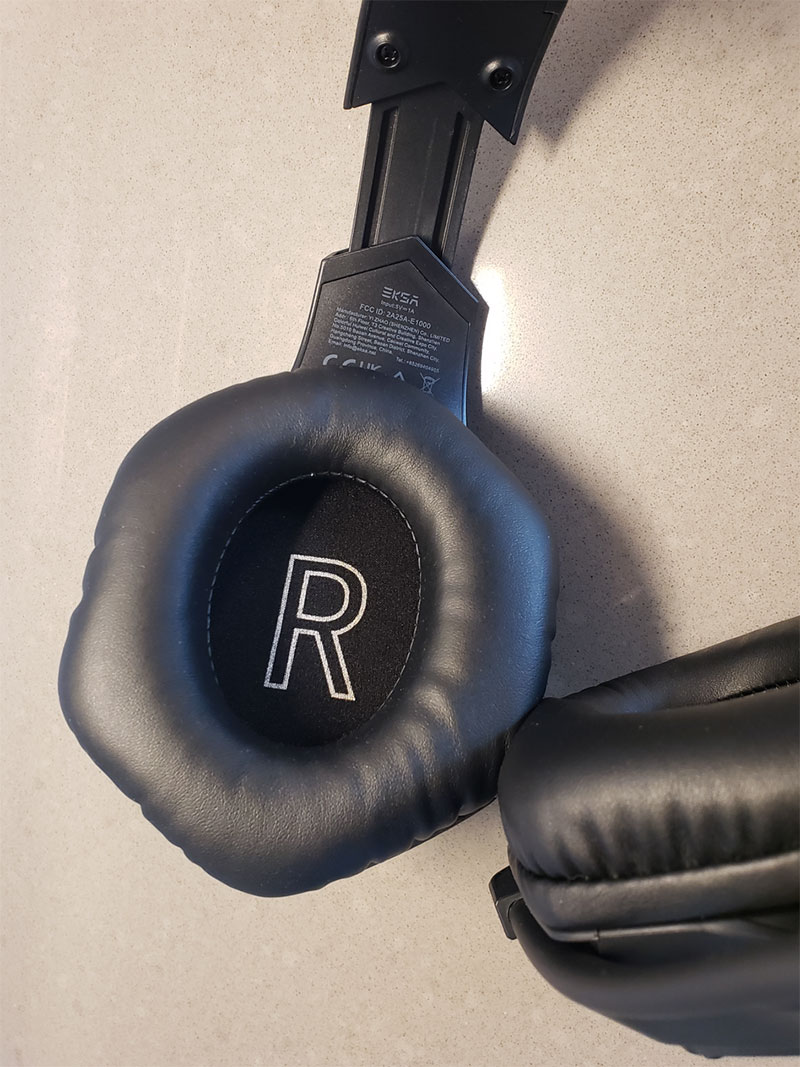 What's more, the ear cups are designed to fit comfortably around the ears. Their memory foam cushions mold to the shape of your head. This helps to create a snug fit that stays in place without feeling too tight or uncomfortable. The headband is also padded with memory foam to provide additional comfort, and it can be adjusted on-the-fly to fit different head sizes.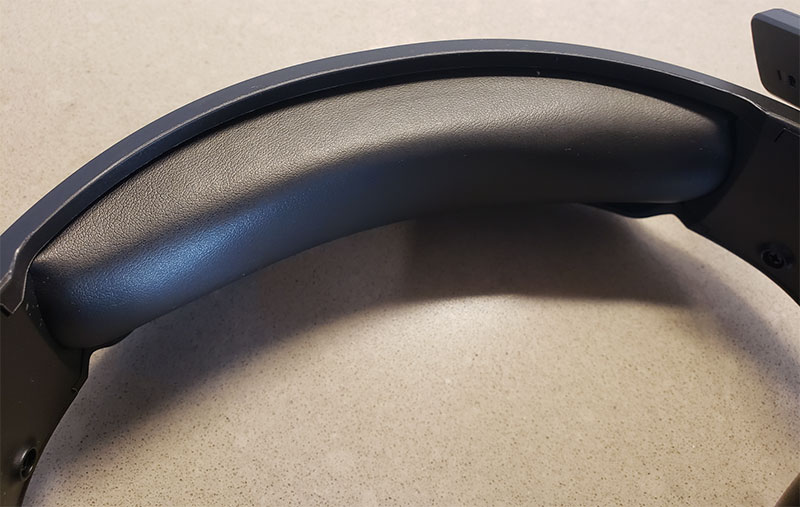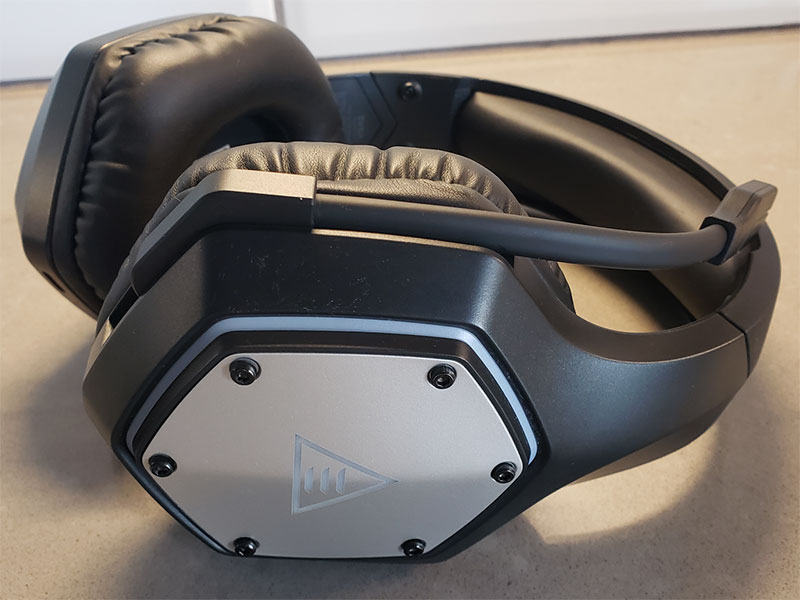 One of the standout features is its lightweight design. Weighing in at 1.26 pounds, it's comfortable to wear for extended periods of time – it's a good fit for long gaming sessions. The lightweight design also helps to reduce pressure on the head and ears.
Another great feature is the adjustable microphone. The microphone arm can be adjusted to different positions, making it easy to find the optimal position for clear and effective communication. The microphone itself is also equipped with noise-canceling, which helps to filter out background noise and ensure that your voice comes through loud and clear.
As any gamer will tell you, noise-cancellation is must-have tech for clear team comms. It has that covered here with its noise-canceling microphone. It does a commendable job of blocking out background noise, allowing you to communicate without any interference. The design, comfort, and overall functionality are all solid.
Sound Quality
EKSA promises high-quality sound for an immersive gaming experience. With its 7.1 virtual surround sound, the headset aims to deliver a directional audio experience that can help players locate enemies and other in-game sounds accurately.
In our testing, we found that it delivers on its promise of high-quality sound. The bass is deep and impactful, making explosions and other low-frequency sounds feel intense and realistic. The mid-range frequencies are also well-defined, providing clear and detailed sound for dialogue and other in-game sounds. High-frequency sounds are crisp and clear, providing excellent audio quality for music, sound effects, and other high-pitched sounds.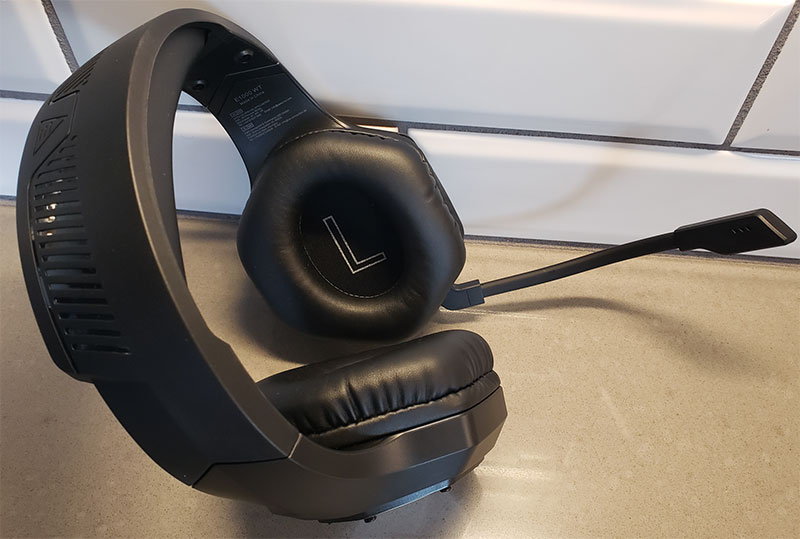 Sound quality is also remarkable, in particular its capacity to deliver pristine and accurate positional audio. This makes it easy for gamers of first-person shooter games to locate footsteps, gunshots, and explosions quickly—players are presented with a more immersive gaming experience that gives them an edge against their competitors.
While you won't find a built-in equalizer like many other gaming headsets have, this one does provide a good sound profile that works for most games. We didn't feel the need to make any major adjustments to the sound during our testing, proving that EKSA has done a good job in tuning this headset for gaming.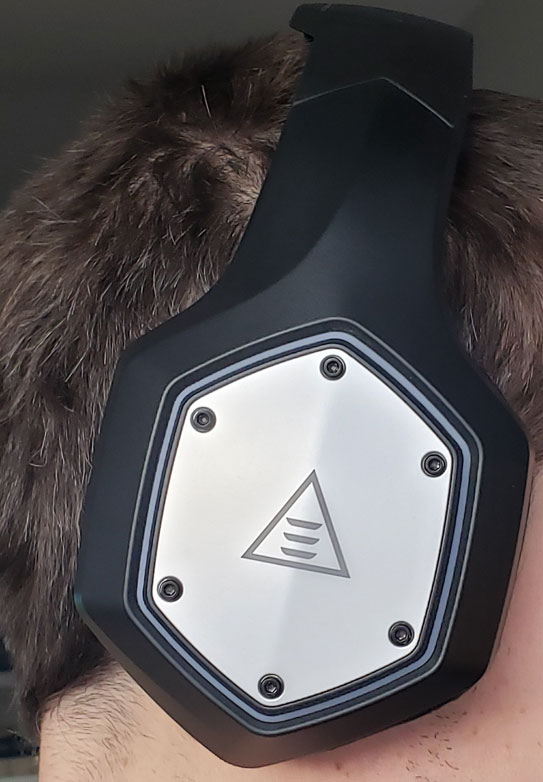 After testing, it's clear that this unit gets a lot right. It's not perfect by any means. And there are a few tweaks that probably need to be made. But overall, it's a solid performer, especially considering its price point. If you want solid sound on a budget, pick it up. It should leave you pretty happy with the results.
Microphone Quality
When it comes to the microphone quality, it performs well. With its noise-canceling tech, gamers can rest assured that their teammates will be able to clearly hear them in all game scenarios and even with background noise present.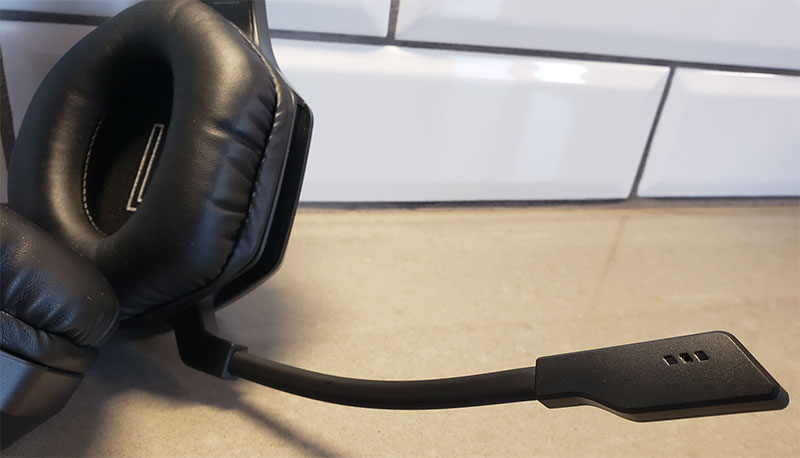 After testing the microphone, we're pleased to report that it proved impressive. The mic is sensitive enough to accurately capture even soft voices and transmit them with crystal clear clarity. Additionally, its noise-canceling feature worked like a charm for filtering out distracting background noises, such as keyboard clicks or conversations.
The microphone also features AI noise reduction technology that can accurately eliminate up to 96% background noise. This ensures that the voice of the user comes through loud and clear, even in noisy environments.
The microphone arm is adjustable, enabling users to effortlessly find the best positioning for clear and effective communication. For gamers who need a quick way to mute their audio, the mechanism can be switched off with an easy flip of its arm.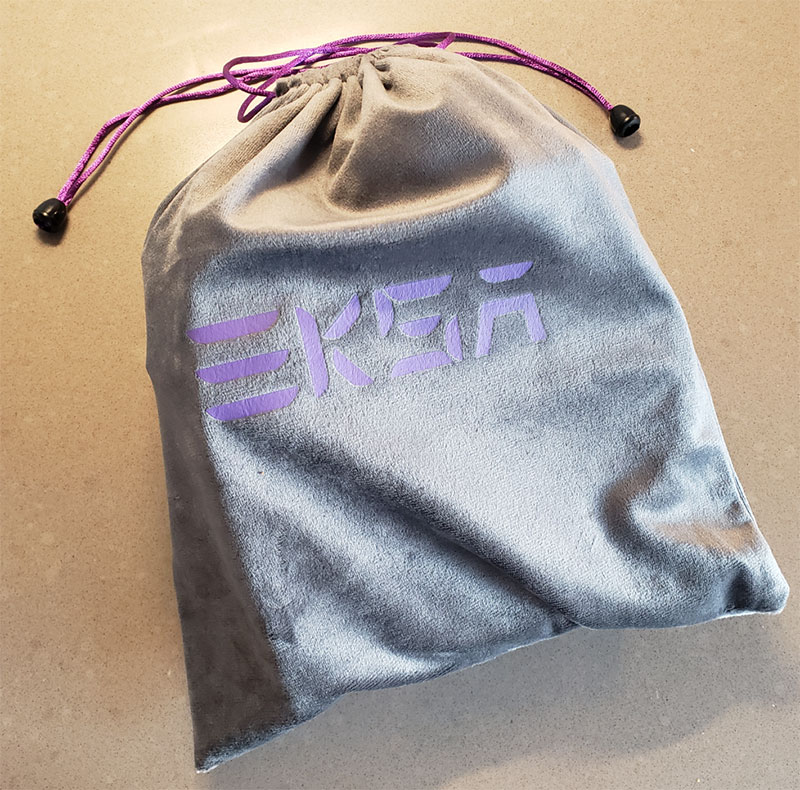 Compatibility
The EKSA E1000 is compatible with a variety of platforms, including PC, PS4, PS5, Xbox One, Xbox Series X, Nintendo Switch, and mobile devices. This level of compatibility makes it easy to switch between different devices without having to buy multiple headsets.
What's more, it's a breeze to configure across various gadgets. It arrives with both 3.5mm audio jack and a USB dongle, providing you with sufficient options when it comes to connecting. The 3.5mm slot can be utilized in combination with anything equipped with an audio port, while the USB dongle gives compatibility for PCs and most gaming consoles.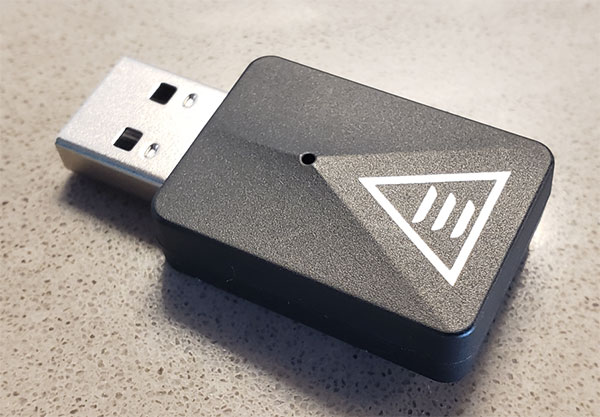 As for the wireless capability, we had no issues getting up and running. It boasts 2.4G low-latency wireless connection, which provides a lossless transmission and sound and picture synchronization. The USB transmitter is also plug and play.
Setup is straightforward, and it can be used right out of the box without any additional software or drivers. However, the EKSA software is available for download on their website, which allows you to customize equalizer settings and adjust other features with more precision.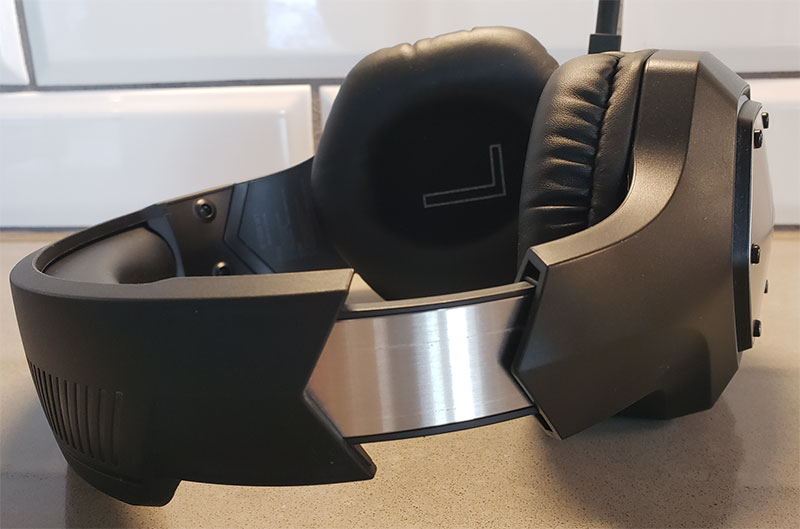 Durability and Build Quality
It's clear that this headset is designed to withstand regular use. It's meant for stress-free wearing, with premium earmuffs that feel comfy on the ears and skin.
The adjustable headband is designed for balanced weight distribution, so you don't feel like it's clamped to your head. As a result, you can expect superior comfort and support. We found that it's well-suited for extended gaming sessions, thanks to the lightweight, comfortable fit.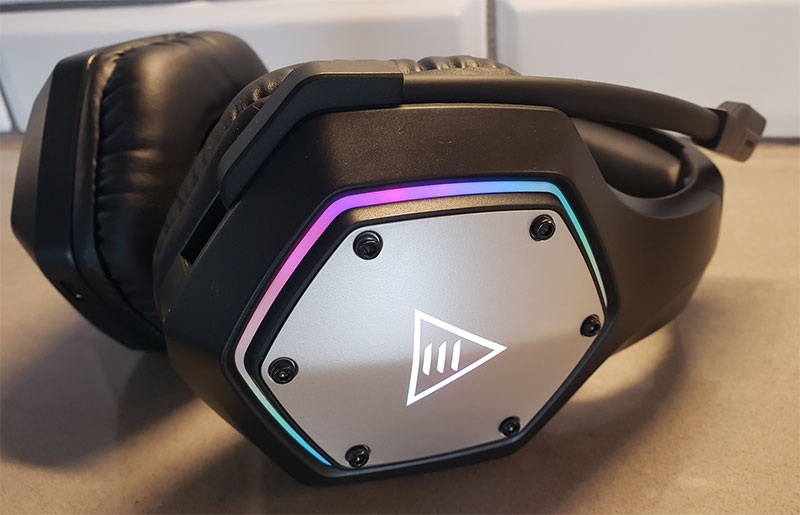 LED Lighting Effects
The EKSA E1000 WT features customizable LED lighting effects on the exterior of the ear cups. These add an element of personalization to your gaming setup. By using the EKSA software, you can choose from various lighting patterns and colors to match your gaming rig or personal preferences. These LED lighting effects not only make the headset visually appealing but also help create an immersive gaming atmosphere.
Battery Life
With up to 36 hours of battery life, the headset can last for multiple sessions without needing to be charged. This means that you can enjoy uninterrupted gameplay for an extended period of time.
In our testing, we found that the battery life lived up to its promises. With the lights off, we were able to use ours for up to 36 hours without needing to recharge it. Even with the lights on, we were able to get around 18-20 hours of battery life, which is still impressive for a gaming headset.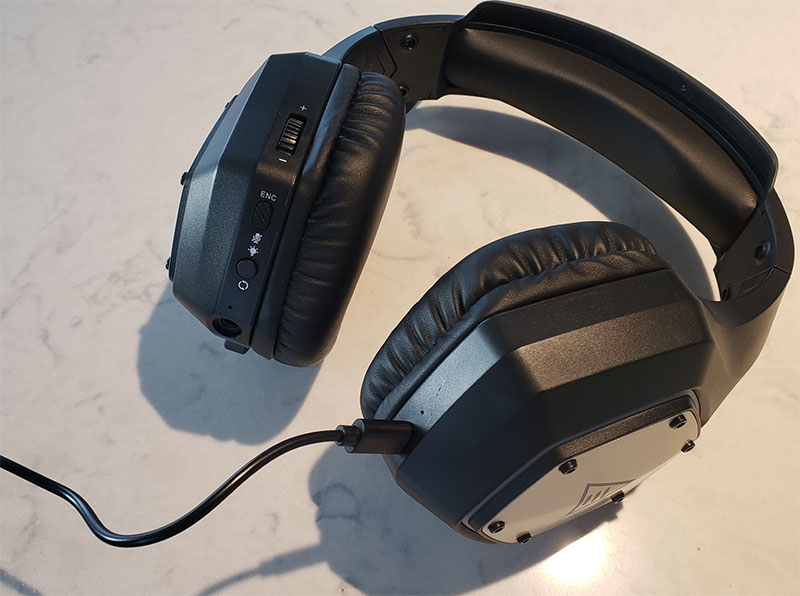 You also get quick charging capability, allowing you to get back to gaming faster after your headset battery runs out. With just a 10-minute charge, you can get up to 3 hours of battery life, ensuring that you don't miss out on any crucial gaming moments. This quick charging feature is particularly useful for those who are always on the go.
User Experience
The EKSA E1000 WT gaming headset is easy to use and customize. It features a volume control wheel that's easily accessible. It provides a good amount of resistance, making it easy to make precise adjustments. There's also an ENC and LED switch on the outside of the right earcup to quickly switch them on/off.
As mentioned, the microphone can be easily muted by flipping the microphone arm upwards, which is a convenient feature for gamers who want to quickly mute themselves during gameplay. It's a necessary feature to have in today's world. What's more, the microphone arm is also adjustable, making it easy to find an optimal position for clear and effective communication.
In terms of user experience, we found that it to provide everything as advertised. The lightweight design and comfortable fit make it easy to wear, while the virtual surround sound and deep bass provide an immersive audio experience that truly enhances gameplay.
Final Verdict
After thoroughly testing the EKSA E1000 WT gaming headset, we can confidently say that it's an excellent choice. It has great comfort, excellent audio quality and a nice set of extra features. We can whole heartily recommend it to those who are looking for a budget-friendly headset that delivers on all fronts.
Meet Derek, "TechGuru," a 34-year-old technology enthusiast with a deep passion for tech innovations. With extensive experience, he specializes in gaming hardware and software, and has expertise in gadgets, custom PCs, and audio.
Besides writing about tech and reviewing new products, Derek enjoys traveling, hiking, and photography. Committed to keeping up with the latest industry trends, he aims to guide readers in making informed tech decisions.