Overall Design -

8/10

Smart Home Integration -

8.5/10

Installation -

8/10

Security Features -

9/10
Summary
The EleMake Smart Fingerprint Door Lock is a feature-rich, stylish, and durable security solution for your home, hotel, or office. With its 6-in-1 unlocking options, remote control capabilities, and smart home integration, this lock offers both convenience and advanced security. The low power consumption design, automatic locking, and all-weather protection make it a reliable choice for those seeking a long-lasting smart lock.
Pros
Easy installation process
Seamless smart home integration
Durable, weather-resistant construction
Energy-efficient design
Cons
WiFi gateway sold separately
Batteries not included
Home security is big business these days. But there's a downside to the high demand, and that's a deluge of subpar products promising more than they actually deliver. Thankfully, EleMake's Smart Fingerprint Door Lock provides an affordable home security solution that largely makes good on its claims.
We put it to the test to see just how secure it really is, and we're bringing you all the details. Is this the perfect smart lock for your needs, or should you keep looking? Let's find out.
Unboxing and First Thoughts
When EleMake's Smart Lock arrived, we eagerly opened it to get a feel for the product's quality and design. Inside, we found the smart lock, door position sensor, touchscreen keypad, backup keys, some other minor accessories (see below), and a detailed user manual. We appreciated that all necessary components were included, making for a hassle-free installation process.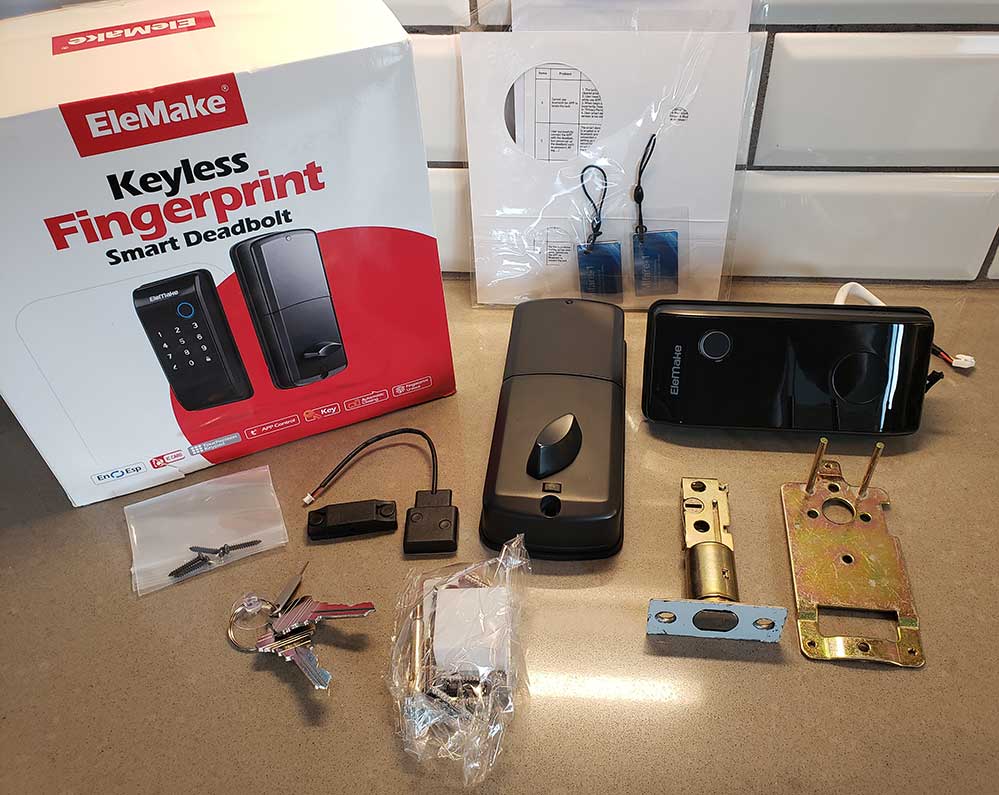 As we inspected the contents, it was evident that EleMake put thought into the design and construction of the lock. The smart lock felt substantial in our hands, indicating its robust build. The door position sensor was compact and easy to install, while the touchscreen keypad had a sleek design that would not be an eyesore on any door. The backup keys were a welcome addition, providing a traditional unlocking method should the need arise.
Design and Construction
EleMake's Smart Lock features a full metal zinc alloy construction, providing a solid and heavy-duty feel that instills confidence in its durability. The lock measures 8 x 7.7 x 3.93 inches, making it a suitable size for most doors without appearing overly bulky. Its weight of 3.14 pounds further reinforces the sense of sturdiness and quality.
We noted that the black finish on the lock was resistant to scratches and scuffs, ensuring that it maintains a sleek and modern appearance even after regular use. The zinc alloy construction not only contributes to the lock's durability but also adds an element of sophistication that complements various door styles and home decor.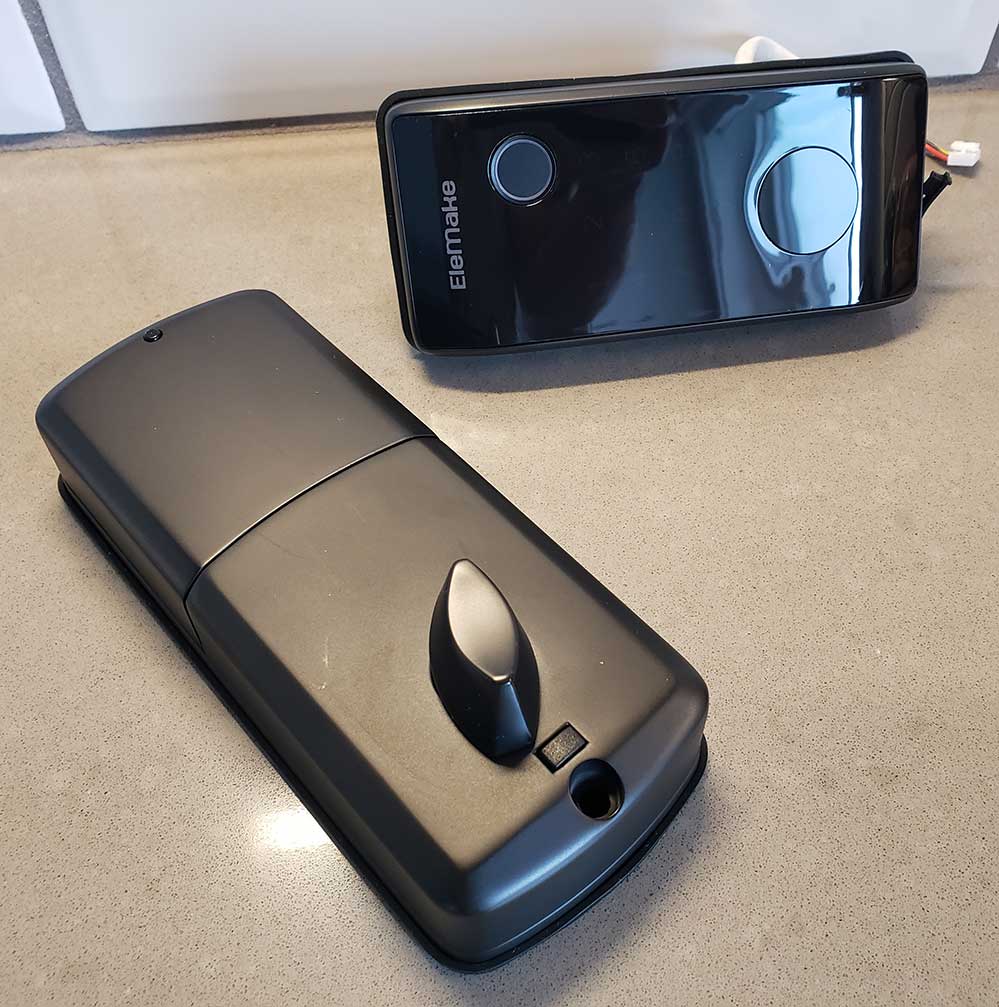 We also appreciated the lock's design features that prioritize user experience. The touchscreen keypad was responsive and easy to use, with well-spaced keys and clear labels. Its backlit design made it simple to operate in low-light conditions. The fingerprint reader was strategically placed for easy access and seamless operation.
Furthermore, the lock's design includes a discreet keyhole for the backup keys, ensuring that the traditional key access option does not detract from the lock's overall aesthetic. This attention to detail demonstrates EleMake's commitment to providing a well-rounded and visually appealing product.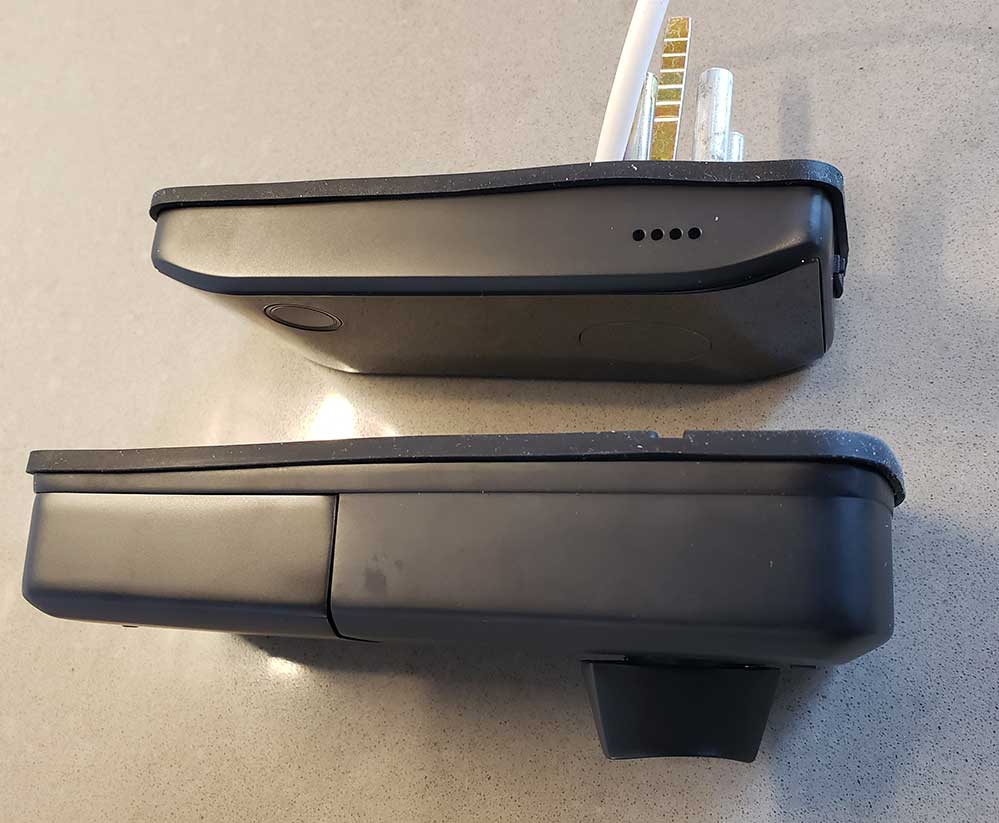 During our testing, the lock's design and construction held up well against daily wear and tear. The zinc alloy material resisted damage from impacts and weather exposure, while the touchscreen keypad remained responsive and free of scratches. The fingerprint reader continued to function accurately, even after multiple uses and exposure to dirt or moisture. Overall, we were impressed with the fingerprint lock's design and construction, providing both visual appeal and durability for long-term use.
Installation and Compatibility
The installation process was a breeze for the most part, thanks to the detailed user manual and the lock's compatibility with a wide range of door types. We found that the lock could be installed on standard doors with a backset of 2-3/4 inches or 2-3/8 inches and door thicknesses ranging from 1-1/2 inches to 1-7/8 inches. The lock also fits bore diameters of 2-1/8 inches and can be easily adapted to left/right-handed or inward/outward opening doors.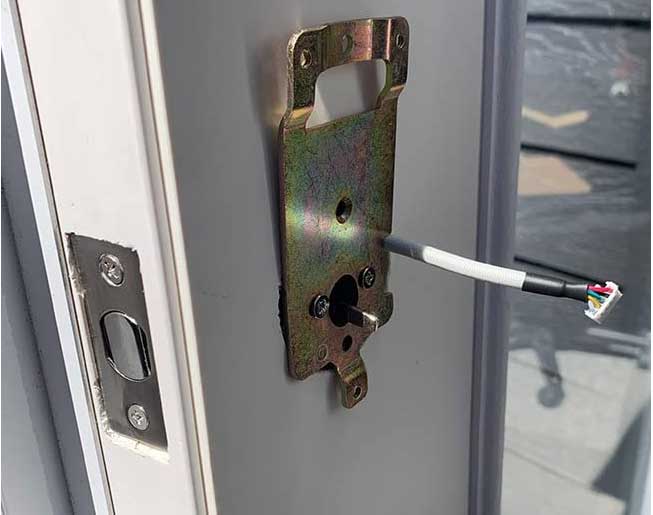 During our installation, we appreciated that the lock came with all the necessary hardware and components, eliminating the need for additional purchases. The door position sensor was easy to align and secure, and the touchscreen keypad fit seamlessly onto the door.
Once the lock was installed, we downloaded the Tuya and Smart Life apps onto our smartphones to manage the lock's settings and access controls. The apps were user-friendly and provided a comprehensive range of features to customize the lock's functionality.
6-in-1 Unlocking Options
One of the standout features is the variety of unlocking options available. With six methods to choose from – keys, fingerprint, password, RF card, WiFi, and Bluetooth – we were able to test the lock's versatility and performance under various scenarios.
The 360° fingerprint reader was one of our favorite features, as it was incredibly quick and accurate. With a 0.15-second recognition time and a 508dpi capacitive-based sensor, the fingerprint reader was able to authenticate users almost instantly. We also found that the reader was consistently accurate, even when our fingers were wet or dirty.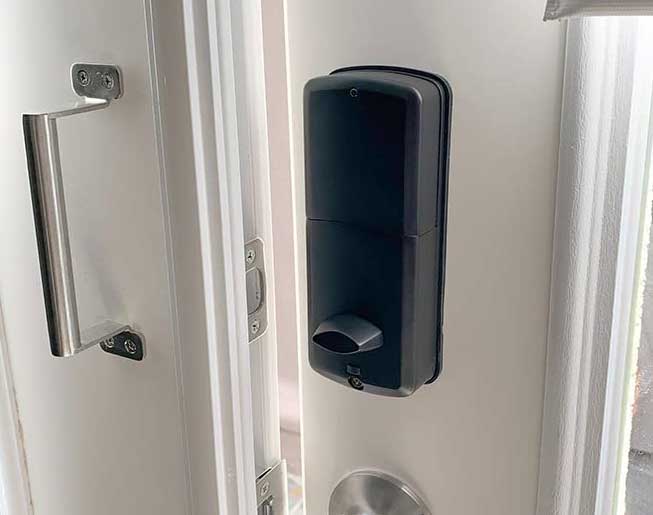 The password and RF card options provided an additional layer of security and convenience, allowing us to create temporary access codes for guests or use an RF card when our hands were full. The traditional key unlocking method served as a reliable backup in case of electronic failure or battery depletion.
We were also impressed with the lock's Bluetooth and WiFi capabilities, which allowed us to control the lock remotely using our smartphones. The Bluetooth option enabled us to unlock the door when we were within close proximity, while the WiFi feature provided remote access from anywhere with an internet connection. While testing, we found that each of the six unlocking options performed consistently and reliably, offering a comprehensive and versatile security solution for our home and office needs.
Remote Control and Smart Home Integration
The lock truly shines in its remote control capabilities, providing a range of advanced features that make managing access to your home or office a breeze. We were able to take advantage of temporary passwords for guests, long-distance unlocking when we were away, and entrance monitoring to keep track of who entered and exited the premises. Additionally, automatic notifications kept us informed of any access-related events in real-time.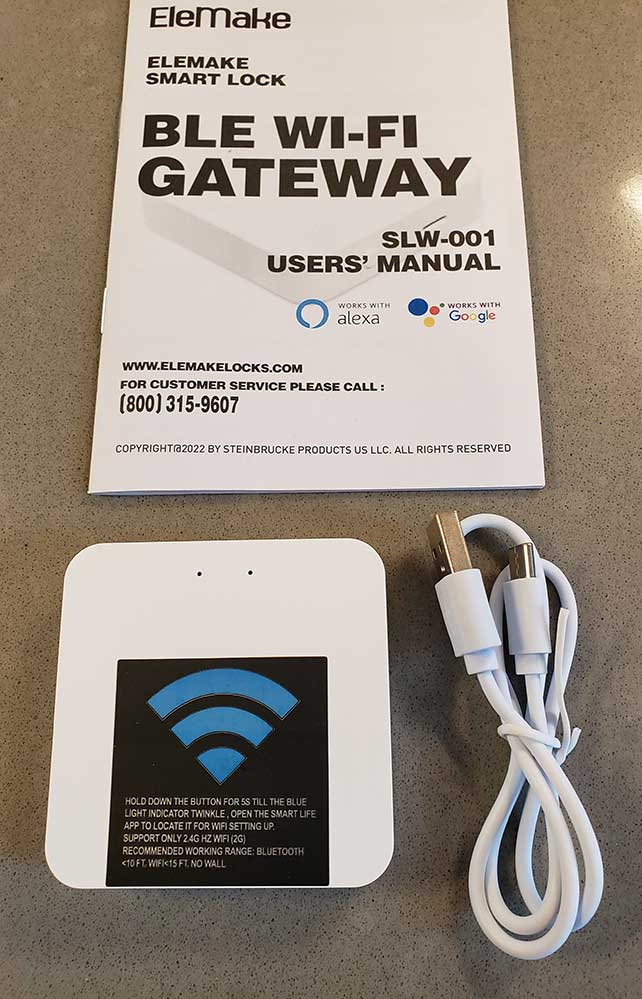 To further enhance our experience, we connected the lock to a 2.4 GHz WiFi gateway (sold separately) to integrate it with popular smart home systems such as Alexa, Google Assistant, and SmartThings. This seamless integration allowed us to control the lock using voice commands and incorporate it into our existing smart home routines.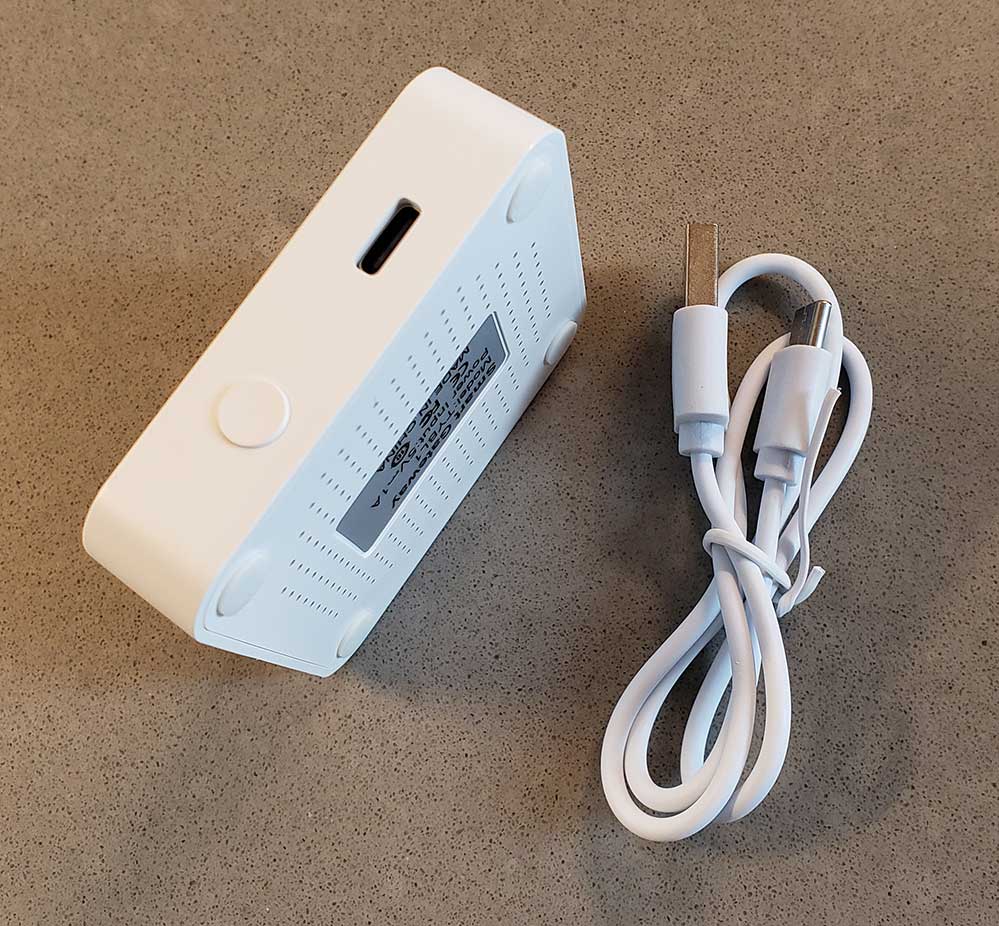 For example, we could set up a routine that locked the door and turned off the lights when we left for work. Throughout our testing, it consistently delivered a smooth and convenient smart home experience, making it an excellent choice for those looking to upgrade their home security.
Low Power Consumption Design
One aspect that we found particularly impressive was its low power consumption design. By not having a built-in WiFi gateway, the lock consumes less power, leading to longer battery life and a more stable operation.
The lock is powered by four AA alkaline batteries (not included), which we found to last a reasonable amount of time during our testing, even with frequent use. We also appreciated that the lock provided low battery alerts, giving us ample time to replace the batteries before they were completely depleted.
This ensured that the lock remained functional at all times, providing a reliable security solution for our home and office. Overall, the low power consumption design adds to its appeal, as it offers a dependable and energy-efficient solution for modern security needs.
Automatic Locking and One-Touch Locking
EleMake has designed their lock with user-friendly security features in mind. During testing, we found the automatic locking and one-touch locking options to be incredibly convenient. The door position sensor and electric motorized latch effortlessly detected when the door was closed and locked it automatically, providing peace of mind that our home or office was always secure.
For those who prefer a more hands-on approach, the one-touch locking option allowed us to quickly and easily lock the door with just a single touch of the keypad. This added an extra layer of security and control, ensuring that our property remained protected at all times.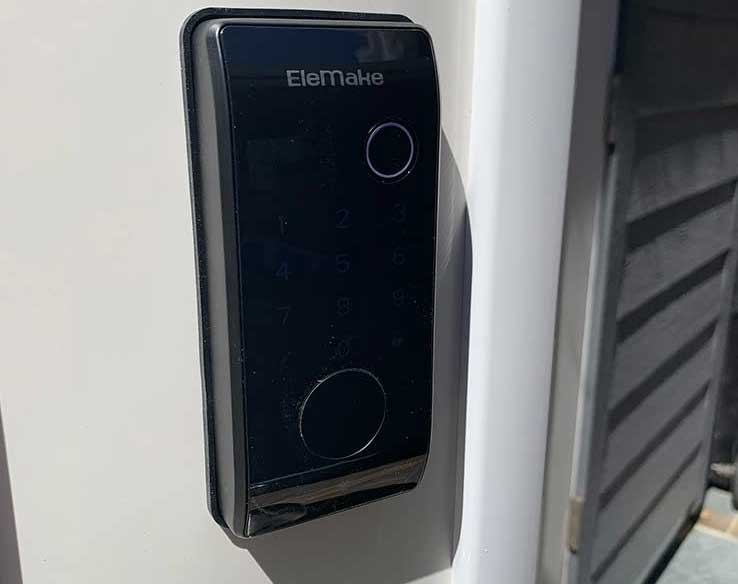 Convenient Passage Mode
Passage mode proved to be an invaluable feature, particularly when hosting guests or simply enjoying a day at home. By disabling the auto-lock feature for a custom date or time, we were able to move freely in and out of our home without the need to constantly lock and unlock the door.
This convenient feature allowed us to focus on spending time with family, entertaining guests, or getting work done without the distraction of managing door access. The flexibility provided by passage mode makes the lock a versatile and practical choice for any home or office setting.
All-Weather Protection and Longevity
Designed to withstand various weather conditions, the EleMake's lock features an IP65 waterproof rating and is constructed from heavy-duty zinc alloy. The anti-aging touch panel is made of Trivex, ensuring it won't degrade in direct sunlight for over 10 years.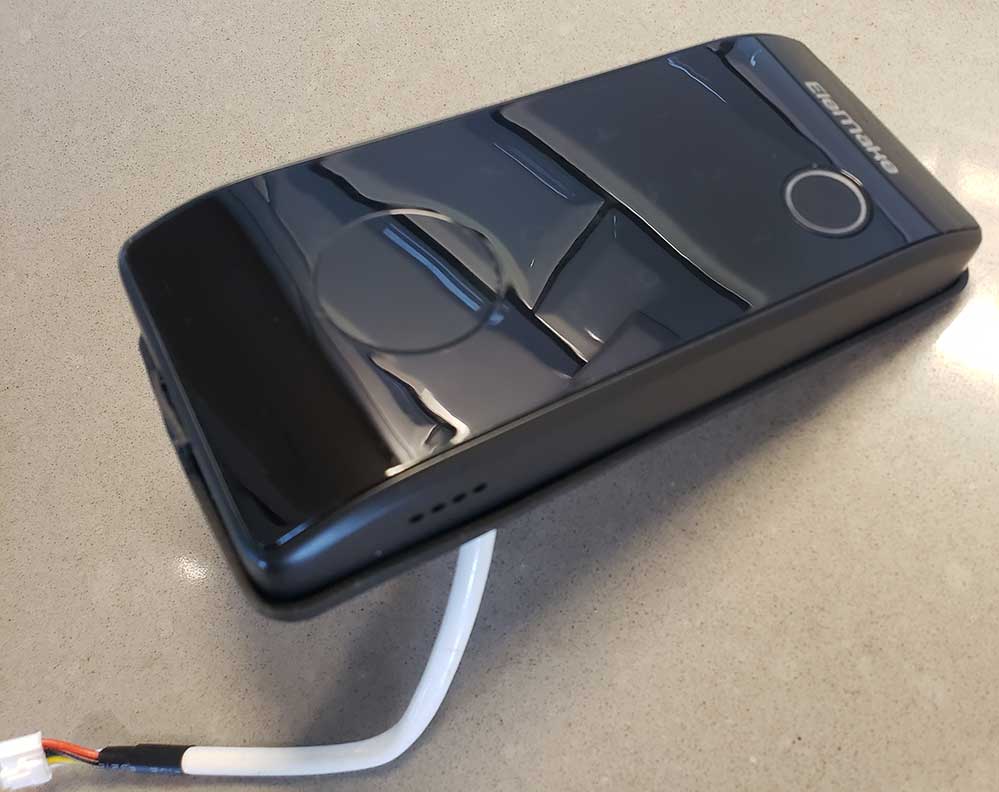 This lock is built to last and protect your home in any environment. It's definitely a welcome change, as there are far too many smart locks on the market today that simply don't hold up. And when it comes to the security of your home and family, only the very best will do.
On top of the already high quality, there's a 5-year factory warranty and lifetime technical support, which demonstrates the brand's confidence in their product. If you encounter any issues or are unsatisfied with the lock, EleMake's local quick response service is available to assist with a hassle-free refund or product replacement. This is the kind of service and support you hope to see in any product, and we're pleased that it's here.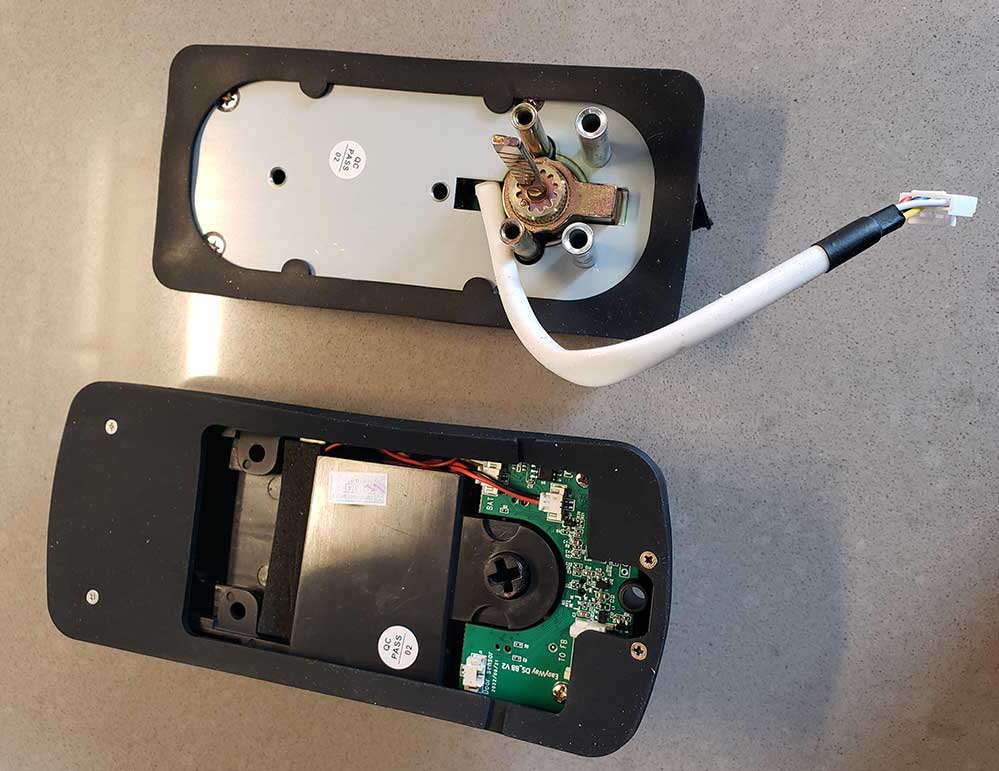 Final Verdict
The EleMake Smart Fingerprint Door Lock is a feature-rich, stylish, and durable security solution for your home, hotel, or office. With its 6-in-1 unlocking options, remote control capabilities, and smart home integration, this lock offers both convenience and advanced security.
The low power consumption design, automatic locking, and all-weather protection make it a reliable choice for those seeking a long-lasting smart lock. With the added assurance of a 5-year factory warranty and lifetime technical support, it's a smart investment for anyone looking to enhance the security of their property.