Overall Design -

8.5/10

Image Quality -

9/10

Connectivity -

9/10

Ease of Setup -

8.5/10
Summary
The VISSPL V30 Projector offers an excellent balance of image quality, advanced features, and versatility. While it lacks native 4K resolution and requires a workaround for streaming services, its impressive performance in other areas makes it a valuable choice for users seeking a projector that can handle both entertainment and professional applications.
Pros
Impressive image quality and sharpness
Advanced keystone correction options
Versatile device compatibility
Suitable for entertainment and business
Cons
Noisy cooling fan
Streaming services require TV stick
Does not support native 4K
It's an understatement to say home projectors have come a long way. Today's leading units bring the theater experience right into your living room. But what about lesser-known brands? Is it possible to get incredible picture quality without spending a small fortune?
That's what we wanted to see for ourselves with VISSPL's V30 projector. So let's get right to it and see how its key features, performance, and compatibility measure up.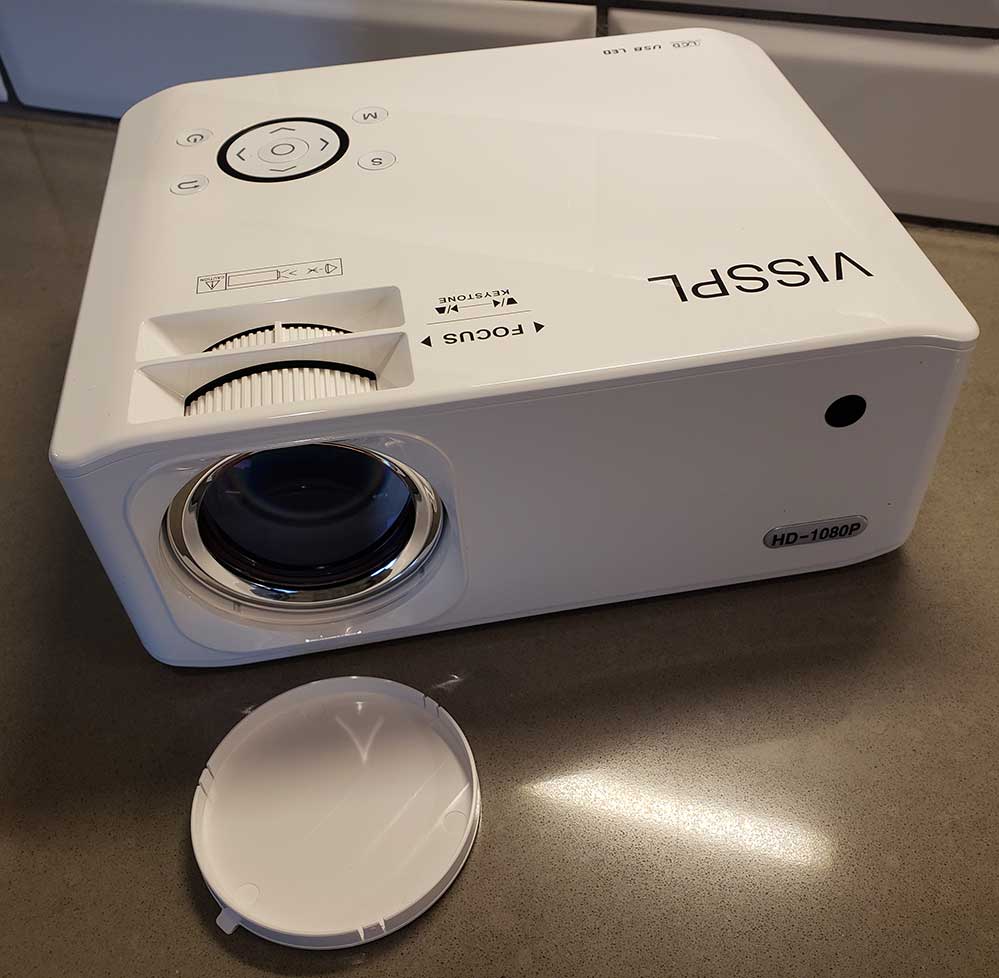 Image Quality and Performance
Let's be straightforward here; picture quality is perhaps the single most important feature of any projector. For years, it was common knowledge that projectors were a downgrade in this area. But the convenience and ability to enjoy the theater experience at home made this an acceptable caveat. Today, that's no longer the case, as you can indeed have the best of both worlds. We're happy to report that VISSPL exceeded our expectations in the image quality department.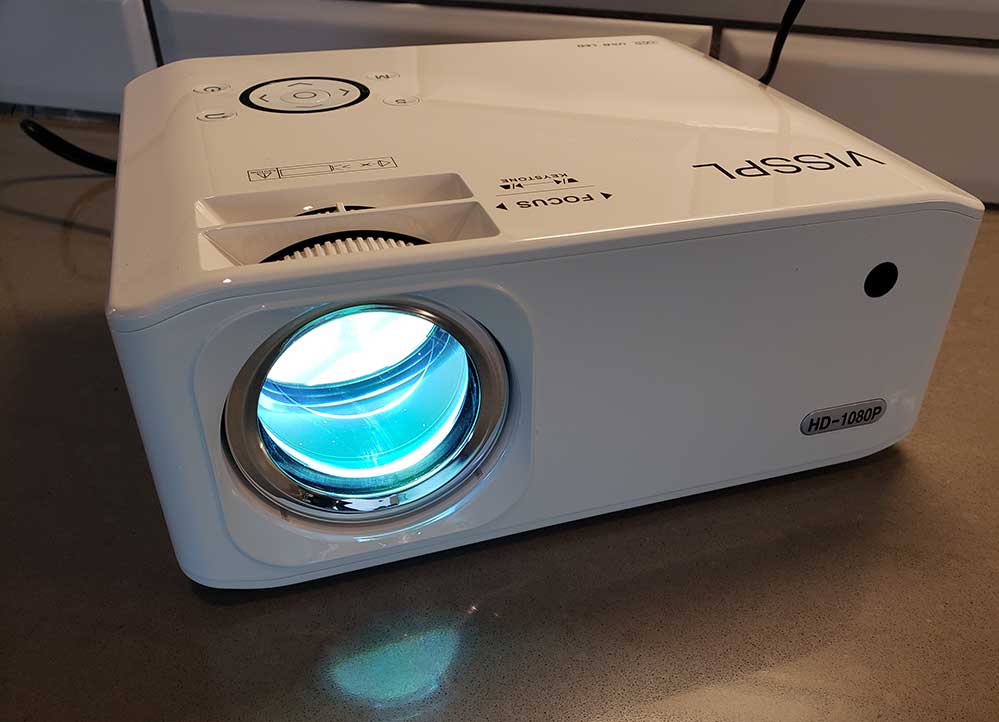 VISSPL isn't exactly a well-known or popular brand. So we went into this review ready for anything. As it turns out, the picture is one of the projector's biggest strengths. It boasts a native resolution of 1920 x 1080, 15000L brightness, and a 15000:1 contrast ratio. To thoroughly assess its performance, we conducted various tests to compare it with other 1080P projectors available in the market. In one test, we projected a series of high-resolution images and videos with a range of color palettes, textures, and lighting conditions.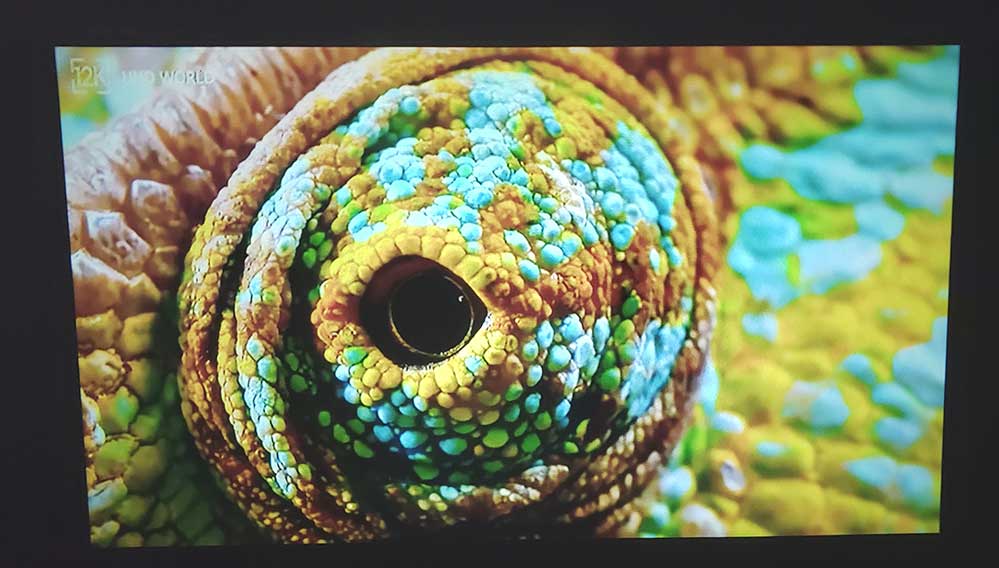 The VISSPL V30 projector displayed significantly improved sharpness and brightness across all the content. Moreover, the images appeared vivid, with a notable level of detail in both shadows and highlights, which is often difficult to achieve in projectors with lower contrast ratios. Another critical aspect of image quality is color reproduction. We tested the VISSPL projector's unique color reproduction technology by displaying content with a wide range of colors, including subtle gradients and saturated hues.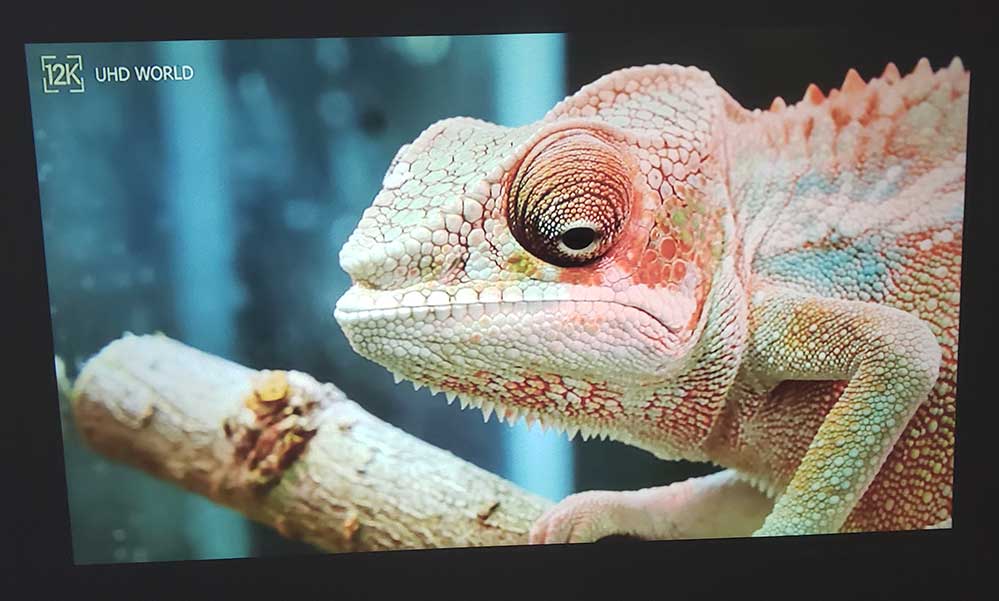 The results were impressive, with the projector delivering clear and vibrant colors that closely matched the source material. Moreover, even in the corners of the screen, where image distortion is often more pronounced, the colors remained accurate and consistent. Next, we wanted to evaluate motion handling. So we played high-speed action sequences and sports footage. It maintained smooth motion throughout, with minimal artifacts or ghosting. This makes it suitable for watching fast-paced content like action movies and sports events.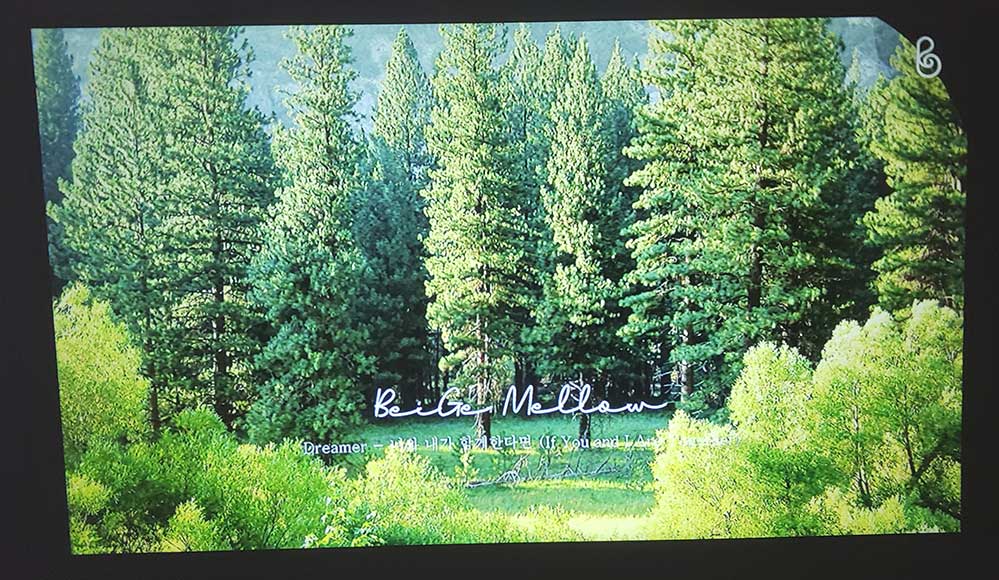 We also tested the V30 projector's ability to upscale lower-resolution content, such as standard-definition videos and images. While the upscaled content did not match the sharpness of native 1080P content, the VISSPL projector managed to improve the overall quality, reducing pixelation and noise. It's essential to note that the VISSPL projector can support 4K videos but does not provide native 4K resolution.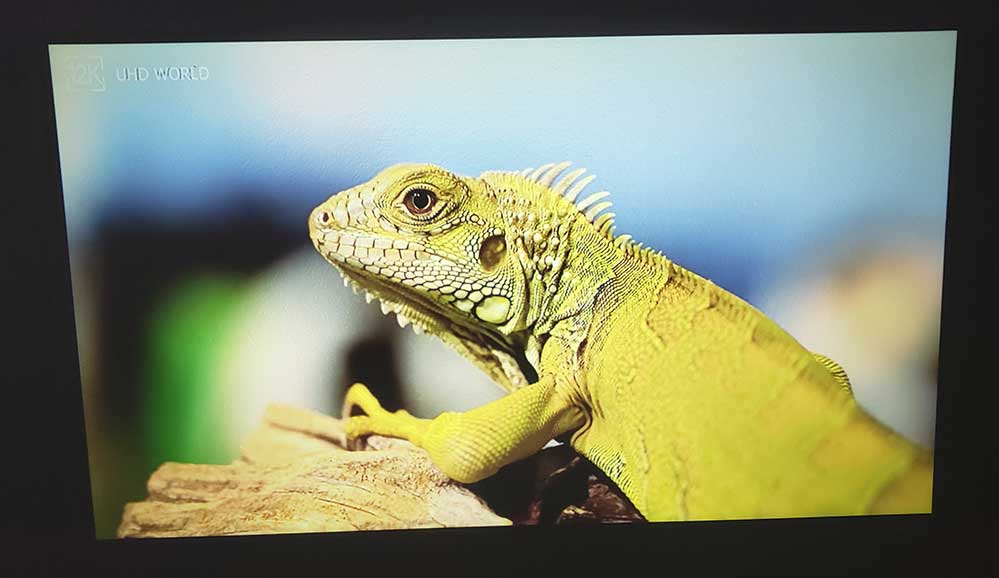 In our tests, we found that while 4K content was playable, the projector could not fully render the level of detail and clarity one would expect from a native 4K projector. But considering the price range and target market, this limitation may not be a significant concern for most users, as it still delivers outstanding performance with 1080P content.
Connectivity and Audio
In our testing, the 5G+2.4G WiFi connectivity proved to be reliable, providing stable signals and fast transmission speeds. This allowed us to stream high-definition content seamlessly without any noticeable buffering or lag. The projector's Bluetooth 5.1 chip facilitated wireless connections to external speakers, which was particularly useful when setting up an outdoor movie night or wanting to enhance the audio experience. In our tests, the connection was stable, and the audio quality was consistent.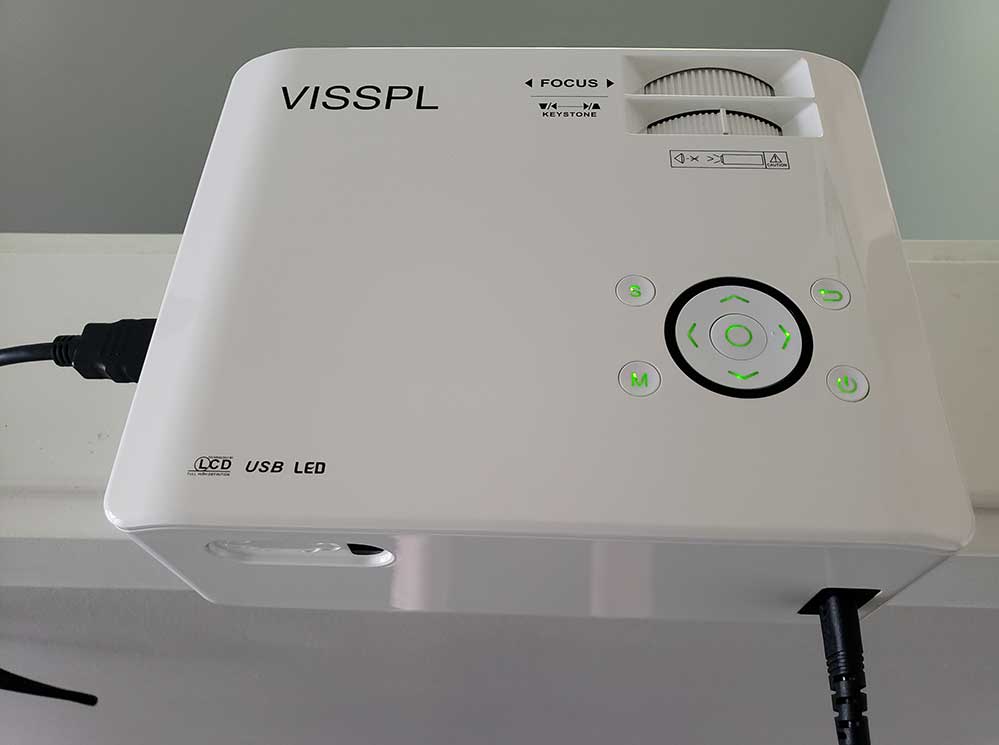 However, the built-in stereo dual speakers already delivered reasonably clear sound quality. While the built-in speakers may suffice for casual viewing, users seeking a more immersive audio experience may still prefer to connect an external audio system, such as a soundbar or a surround sound system. We certainly prefer to use speakers, as it's closer to an authentic theater experience. But in a pinch, you won't mind the sound quality that comes from built-in speakers.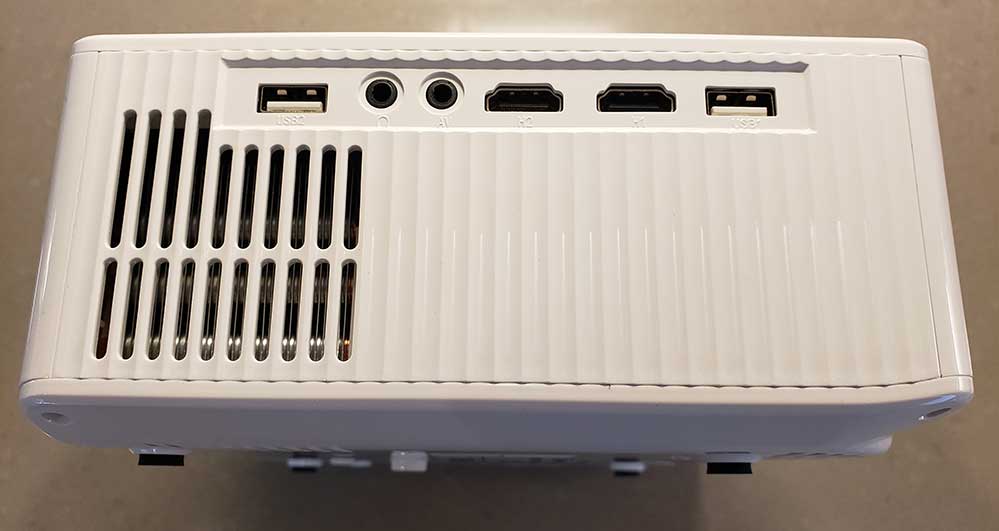 The various input options allow for flexible connectivity with multiple devices. The presence of USB2, HDMI2, AV, and audio output ports means that users can easily connect smartphones, laptops, TV boxes, gaming consoles, and more to the projector. This versatility makes the projector suitable for a wide range of applications, from movie nights and gaming sessions to professional presentations and outdoor events.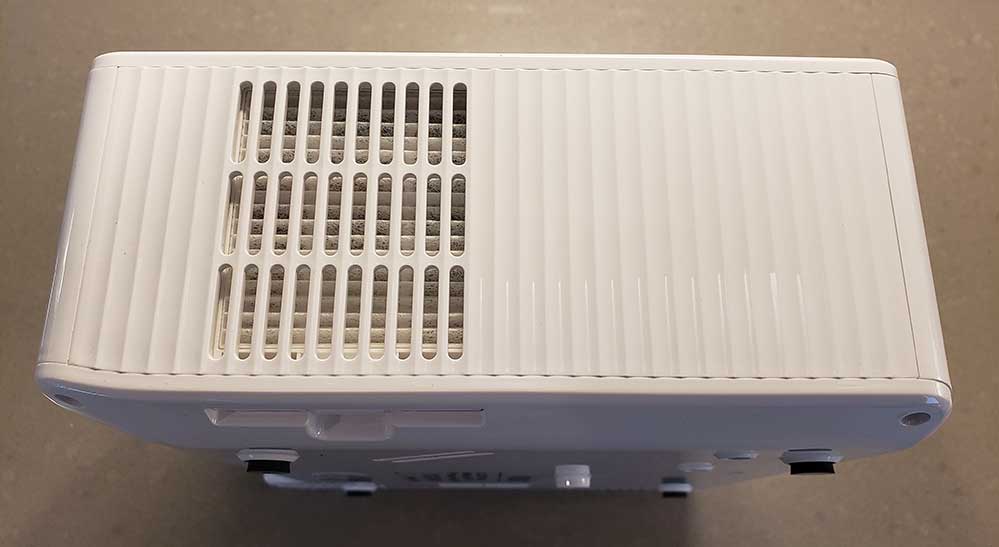 Nintendo Switch and PS5 both worked without issue, so if you're looking for an affordable way to maximize your gaming sessions, this one's worth checking out. Because of that, the connectivity and audio features serve to cater to the needs of a diverse range of users. The reliable WiFi and Bluetooth connections enable seamless streaming and wireless audio connections, while the array of input ports ensures compatibility with a variety of devices.
Keystone Correction, Zoom, and Ambient Mode
Keystone correction is a must-have for any modern projector hoping to please consumers. Thankfully, digital ±50° 6D/4P keystone correction is present. During our tests, we set up the projector in various positions and angles, including off-center and at varying heights. The 6D/4P keystone correction enabled us to independently adjust the screen in four corners, as well as in vertical, horizontal, and rotational directions. This ensured a square image regardless of the projector's placement, which is a significant advantage over projectors with limited keystone correction capabilities.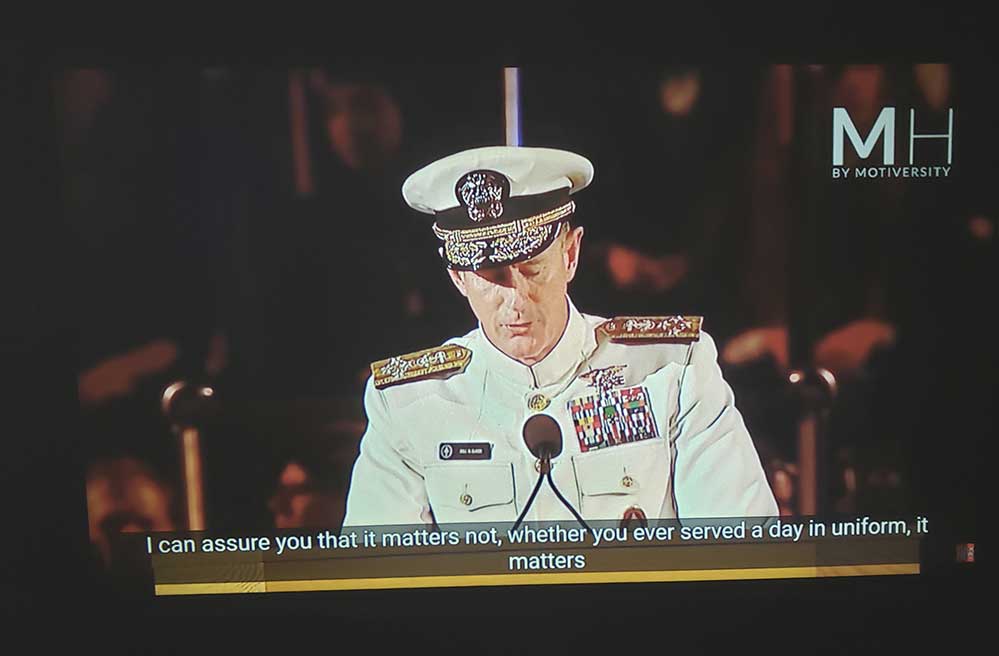 The one-click reset function was another user-friendly feature we appreciated. Thanks to this, you can quickly revert to the original settings in the event that you make any unwanted adjustments. The 50% zoom function proved to be valuable, as well, enabling us to adjust the image size without physically moving the projector. This feature is particularly useful in rooms with limited space or when trying to fine-tune the image size for a specific viewing area.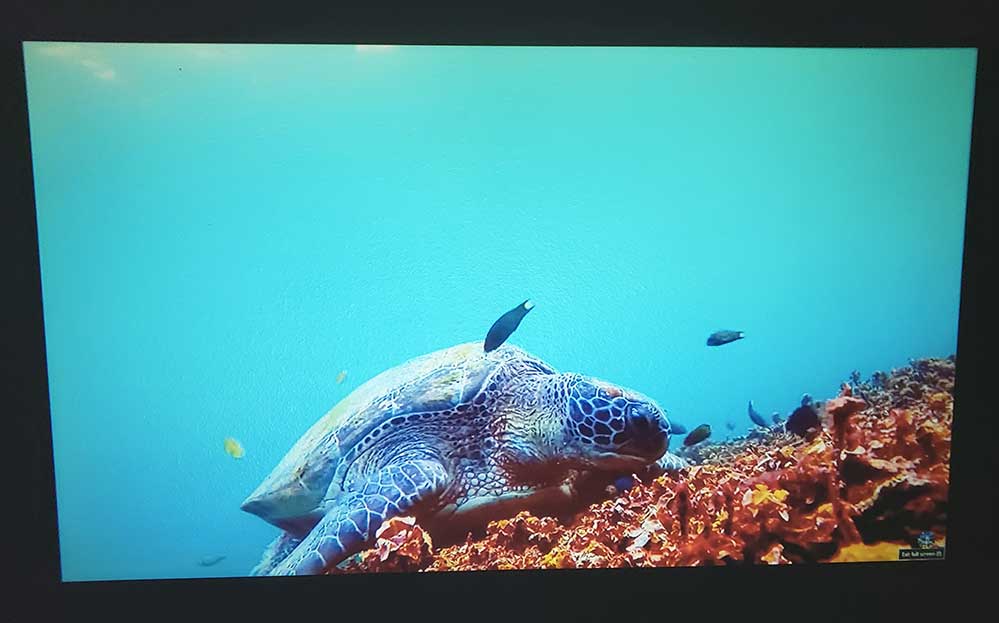 One aspect that further enhances the viewing experience is the built-in ambient mode. This innovative feature automatically detects the ambient lighting conditions in the room and adjusts the projector's brightness and contrast settings accordingly. This ensures optimal image quality for the current environment, whether it's a dimly lit living room or a well-lit office space. In our tests, the ambient mode successfully adapted to various lighting conditions, delivering consistently clear and vibrant images without requiring manual adjustments.
Business Presentation and Compatibility
A key aspect we tested was the projector's capability to display office documents like PPT files, a crucial feature for professional use. In this regard, the VISSPL V30 projector performed admirably. Text, charts, and images appeared crisp and clear, making it a viable option for business presentations. The projector's performance in this area ensures that it caters to both entertainment and professional needs.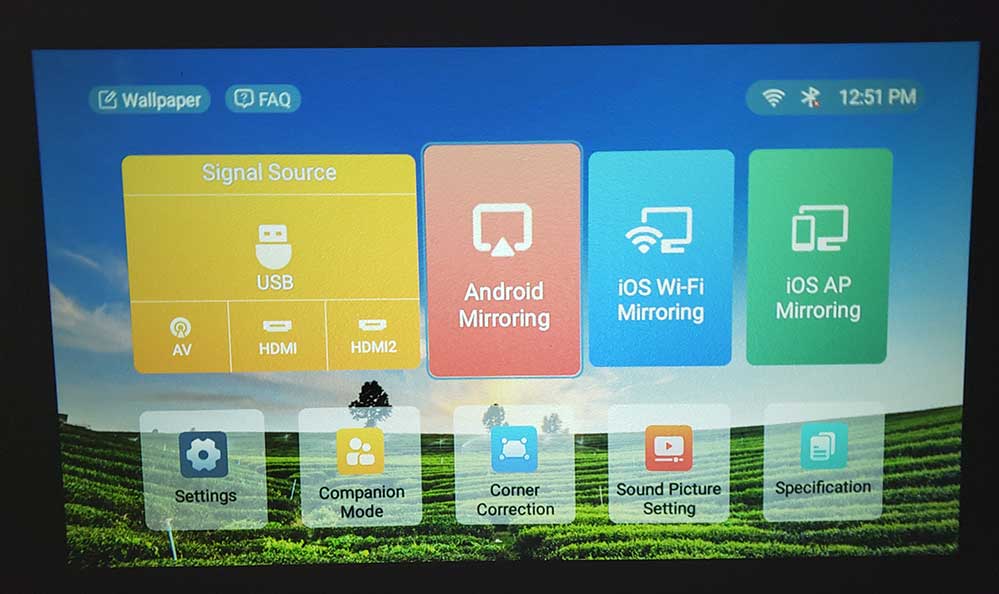 While using the projector, we did encounter a limitation when it came to accessing popular streaming services like Netflix, Prime Video, and Hulu. This was due to copyright restrictions, which required us to utilize a TV stick as a workaround. While this may be an inconvenience for some users, it is important to note that this is a common issue among many projectors on the market. The solution of using a TV stick is relatively simple and affordable, allowing users to enjoy streaming content without too much trouble.
Portability and Setup
One of the advantages of VISSPL's V30 projector is its portability, which is an essential aspect for users who plan to move the projector between different locations or use it for outdoor events. It weighs less than 3 pounds and measures 8.8 x 7.1 x 3.6 inches, so it's easy to transport and set up in various settings. Plus, getting the projector up and running proved to be a breeze, thanks to its straightforward design and user-friendly interface. The compact size allowed us to position it easily on a table or mount it on the included tripod without taking up too much space.
Of course, the welcome inclusion of a 100-inch screen certainly helped the setup process. The screen was easy to assemble and provided a suitable surface for projecting high-quality images. This made it simple to create an impressive home theater or presentation space, even in areas where a dedicated projection screen was not available. In addition to the screen and tripod, you also get a remote control, a power cable, and an HDMI cable. These accessories ensure that you'll be able to quickly connect to various devices and control settings from a distance.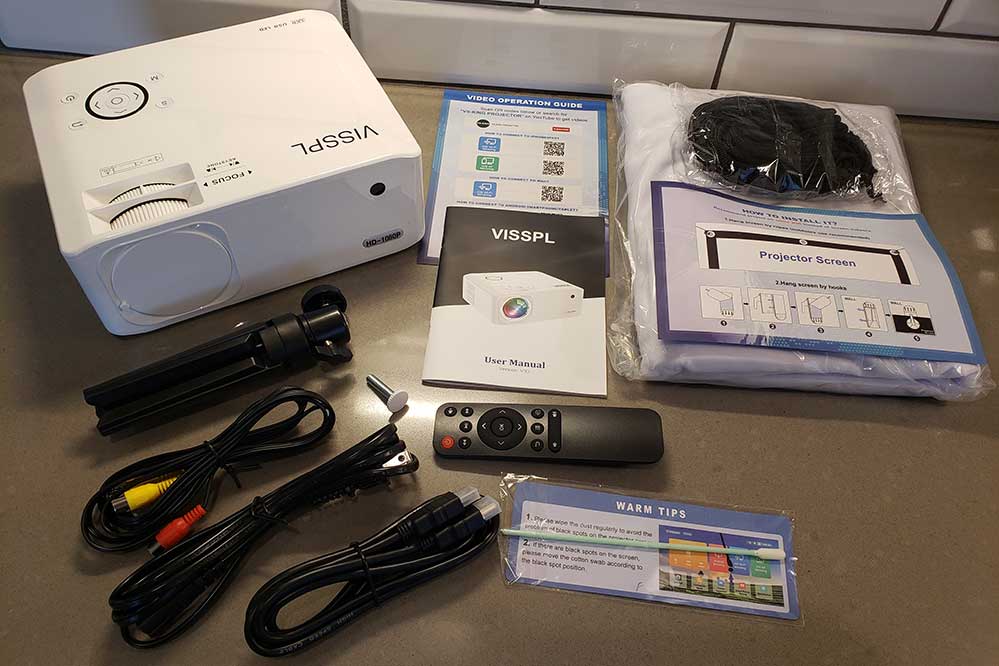 And while we're talking about settings, we appreciate how easy it is to operate. The on-screen menu is intuitive and easy to navigate, so it never feels clunky or outdated when you need to adjust settings like brightness, contrast, or keystone correction. As a result, we fine-tuned the image quality to suit our preferences and the viewing environment without any hassle. We like that you can control everything from the actual unit, too. There's a nice wheel that adjusts the focus and a switch for keystone correction. For everything else, there are physical buttons and a direction pad located at the top of the projector.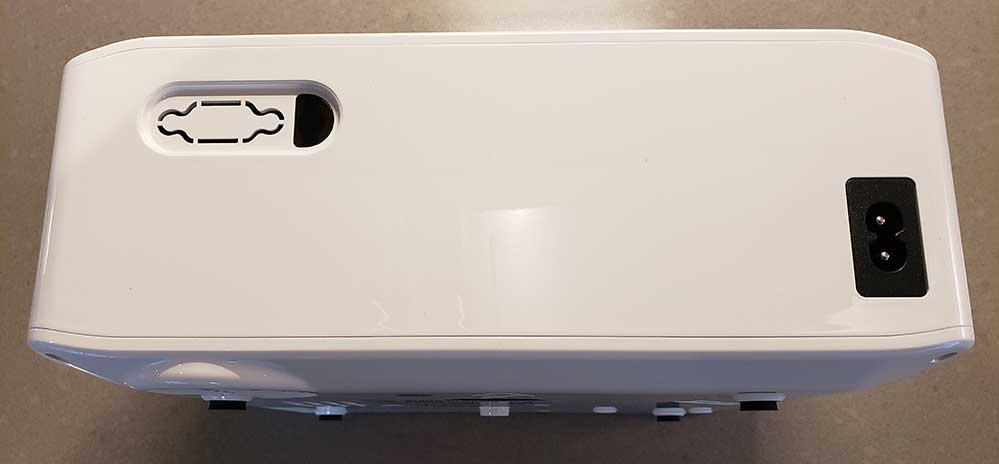 Overall, we really like VISSPL's V30 projector. It's very reasonably priced and is sure to appeal to anyone looking for quality video on a budget. The unit itself is nice and compact, and it looks good, too. Whether you prefer it on its own stand or on your coffee table, it won't look out of place or gaudy. If we had one complaint, it would be the cooling fan noise. This is a common "issue" with home projectors, but it's kind of par for the course.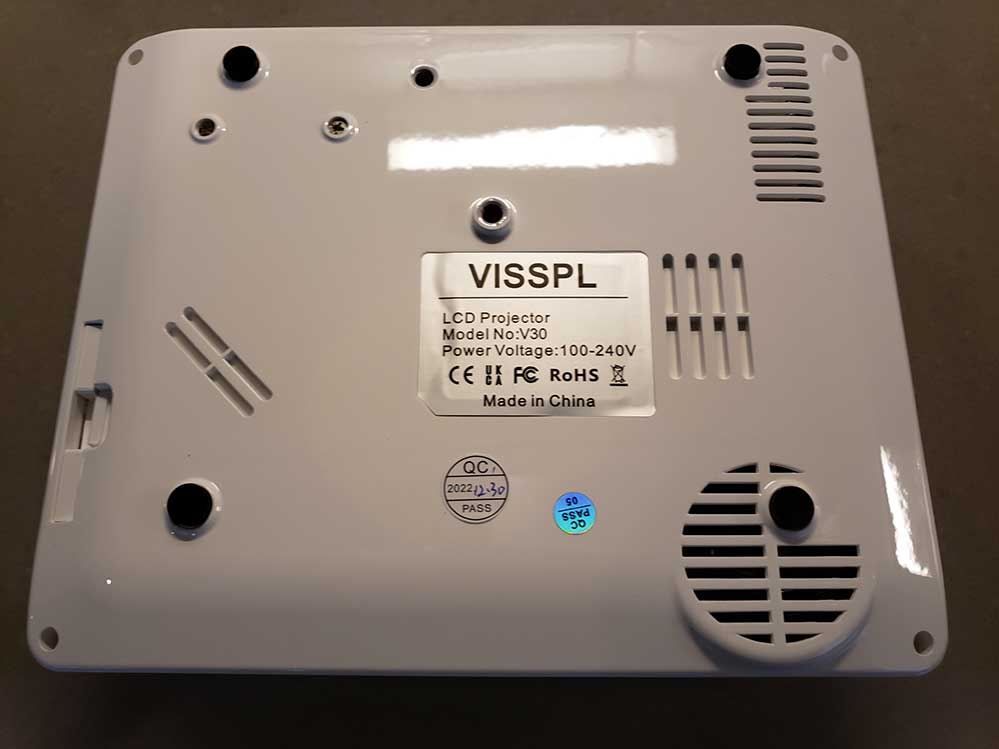 That said, this one is a bit louder than a lot of other projectors we've tried. It won't detract from your experience, but you will know it's there. We found that using an external audio system remedies this little issue quite well. Using the built-in speakers, however, won't do much to mask the noise.
Final Verdict
The VISSPL V30 Projector offers an excellent balance of image quality, advanced features, and versatility. While it lacks native 4K resolution and requires a workaround for streaming services, its impressive performance in other areas makes it a valuable choice for users seeking a projector that can handle both entertainment and professional applications. Whether you're on a budget or you just want a quality projector at a respectable price, this one is definitely worth a look.