Overall Design -

8.5/10

Performance and Operation -

8/10

Sound Quality -

7.5/10

Battery Life -

9.5/10
Summary
The SoundPEATS Engine4 earbuds deliver commendable performance across the board. While they may not outperform some of the premium brands in the market, the value they offer for the price is indeed impressive. They stand out for their excellent battery life, solid build quality, and overall good sound quality. Despite some minor setbacks, such as mediocre call quality and less-than-ideal bass response, they remain an excellent choice for most users.
Pros
Excellent battery life
Solid build quality
Seamless dual-device pairing
Robust and reliable connectivity
Passive noise cancellation is good
Cons
Mediocre call quality
Bass could be punchier
No ANC feature
In today's wireless age, it's almost a necessity to own a good pair of earbuds. The power of high-quality audio is such that it not only uplifts your mood but also transforms your overall experience, whether it's listening to music, watching a movie, or even gaming.
This is why today, we're focusing on a promising contender in the wireless earbuds industry – the SoundPEATS Engine4. As tech enthusiasts, we were excited to put this unit to the test and share our findings with you.
Unboxing the SoundPEATS Engine4
The packaging of the SoundPEATS Engine4 is well-constructed and premium, the first telltale sign that it's a high-end product. The package dimensions are about 3.82 x 3.66 x 1.57 inches, which is compact yet large enough to comfortably house all the components. As you open the box, you are greeted with the earbuds themselves, nestled within their wireless charging case.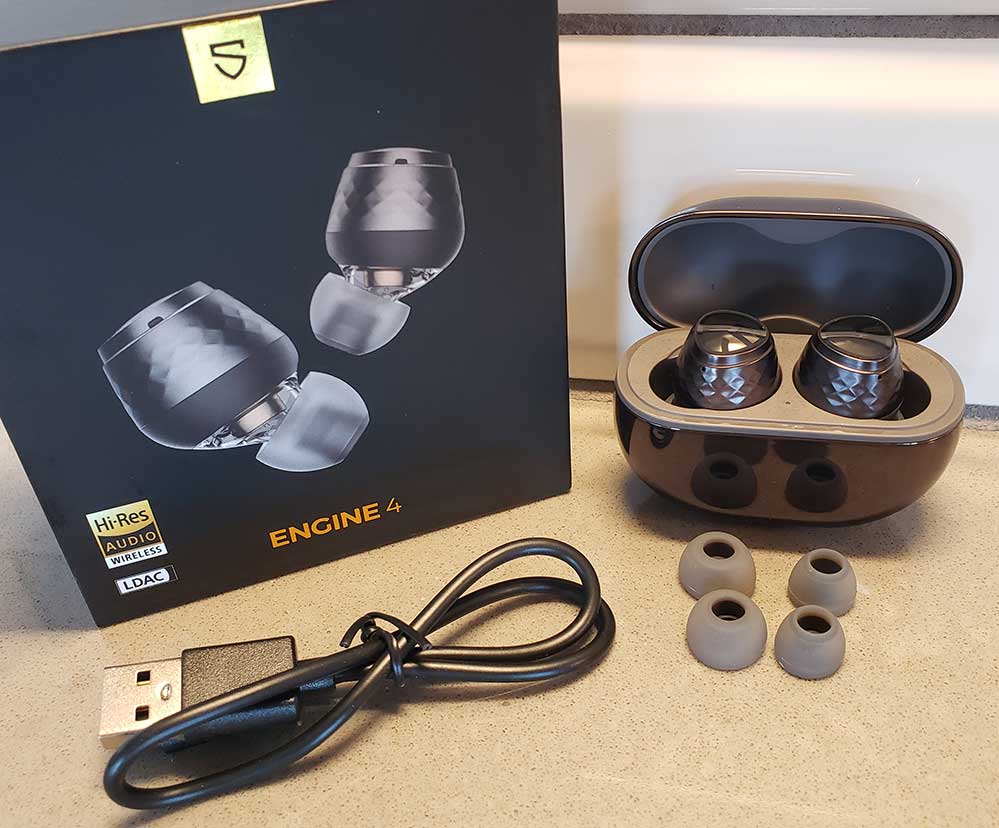 The box also contains several other items – a user manual, cable for charging, and a selection of eartips. The user manual is clear and concise, offering helpful guidance for first-time users. The eartips are of various sizes, allowing you to find the best fit for your ears. The cable is sturdy, and the wireless charging case feels solid to the touch. So far, these buds look like serious contenders to other leading brands.
First Impressions
Upon initial examination, the earbuds are quite the eye-catchers. With a tarnish color, they certainly exude an air of sophistication. The earbuds, along with the wireless charging case, weigh in at a light 4.6 ounces, making them quite portable.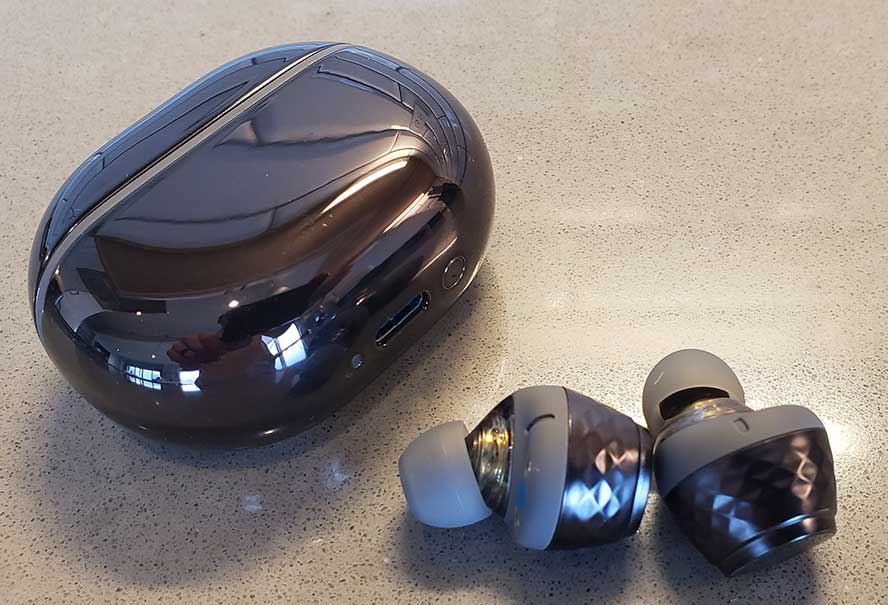 The earbuds themselves are sleek and ergonomically designed, offering the promise of a comfortable fit. Furthermore, each earbud is compact, sitting snugly within the confines of the ear – an important aspect for those long hours of use.
As for the charging case, it's sturdy yet compact, making it ideal for on-the-go use. Looking beyond the aesthetics, the first impression is certainly promising, suggesting a blend of style and performance.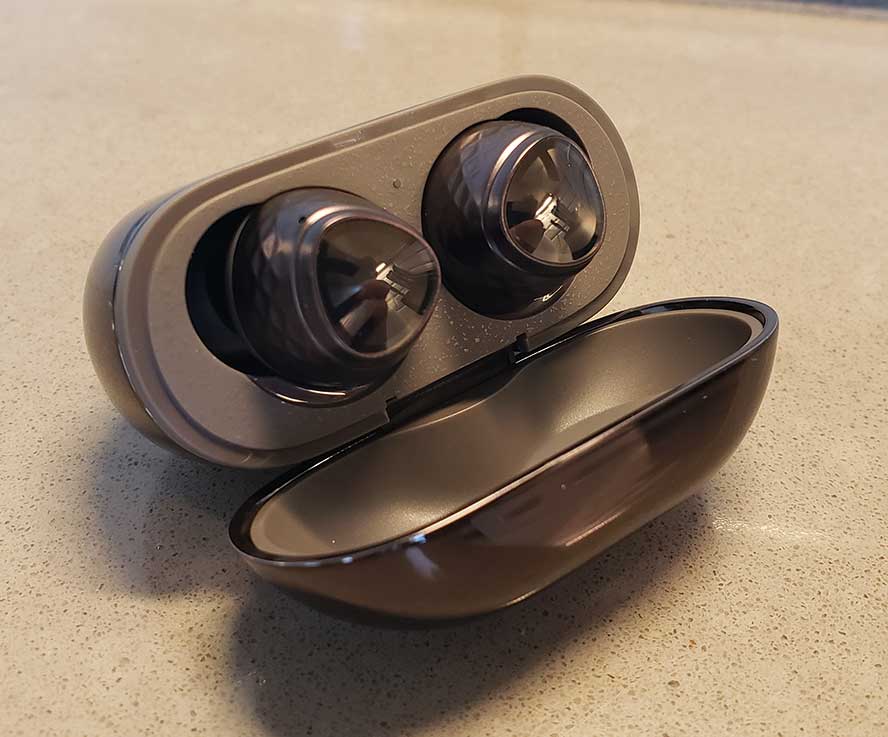 The overall feel and look of the device are pleasing, and there's a sense of anticipation to test out its proclaimed features and see how well it performs. So let's shift our attention to how they perform, and then we'll get in to sound quality and other notable features.
Performance and Operation
These buds excel when it comes to performance. Boasting Bluetooth 5.3 technology, they offer rock-solid connectivity that remains consistently stable, irrespective of the paired device. During our extensive tests, we paired the earbuds with an array of devices, including smartphones, laptops, and more. The result was impressive across the board – seamless connectivity without a hitch, even as we moved around with the devices.
Operating them is as simple as it gets, thanks to the user-friendly SoundPEATS App. Although its interface may seem rather basic at first glance, it does provide essential features for customizing the user experience. The App facilitates a range of settings, allowing users to adjust the EQ settings for optimal sound quality and control the playback, all directly from their device's screen. This personalized experience undoubtedly elevates the overall ease of use and enjoyment.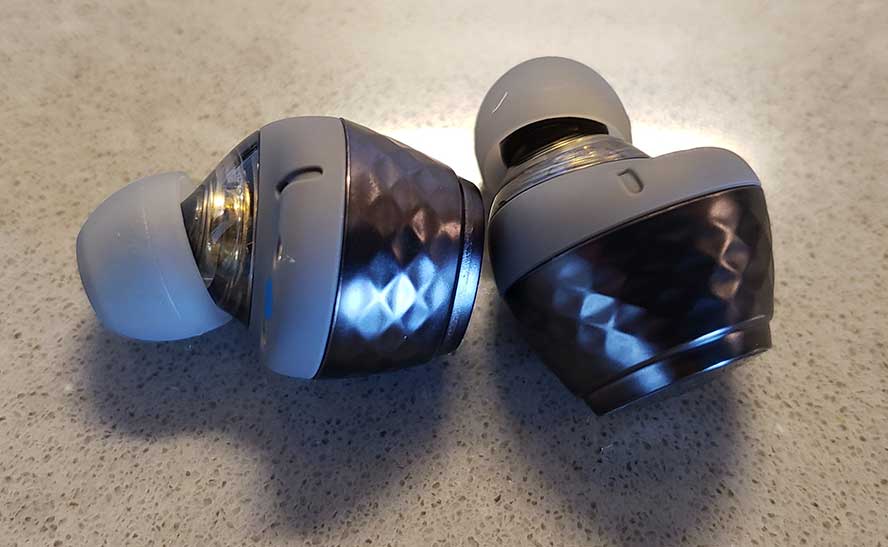 An additional feature we appreciated was support for dual-device pairing. This function allows you to connect the earbuds to two devices at the same time, offering a smooth transition between both. This feature came in handy, especially when we were switching between a smartphone and a laptop. We could pause the music on one device and immediately start playing a video on the other without the need to disconnect and reconnect the earbuds.
While the App provides a good level of customization, we couldn't help but feel that there is room for more options. The inclusion of features like custom sound profiles or sleep modes could potentially enhance the App's utility and give users a more tailored audio experience. It's not a deal-breaker, as it accommodates most users' needs. But the App definitely feels like it's lacking compared to other sound apps we've used.
Use code "SPENG4PR" for a steep discount when you order the Engine4 on Amazon.
Sound Quality
Our in-depth analysis of the sound quality took into account several aspects, including music listening, gaming, and call quality. The earbuds carry a standout feature, which is the incorporation of dual dynamic drivers (10mm and 6mm).
Working in concert, these drivers fabricate an expansive soundscape that articulates each note with precision and delivers every beat with vibrant energy. The sound is anything but tinny, with a rich, immersive output that was a constant throughout our testing period.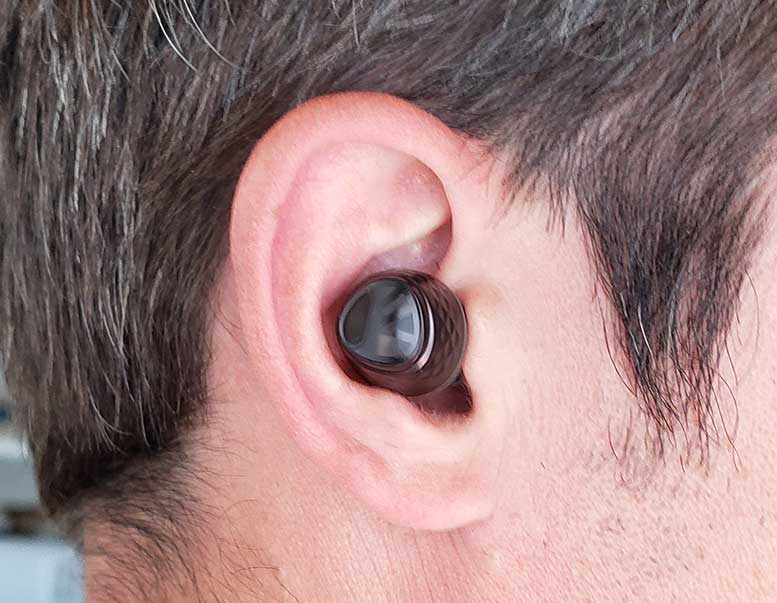 Moreover, the earbuds support the high-resolution LDAC codec, a feature that distinctly enhances the overall audio quality. Our comparative tests between the standard SBC mode and the LDAC mode unveiled a notable difference.
The LDAC mode delivered a noticeably superior audio experience, providing clearer and more immersive sound output. Regardless of the audio genre we threw at the buds – intricate instrumental compositions, bass-heavy music tracks, or even soft ballads – the performance was consistently admirable.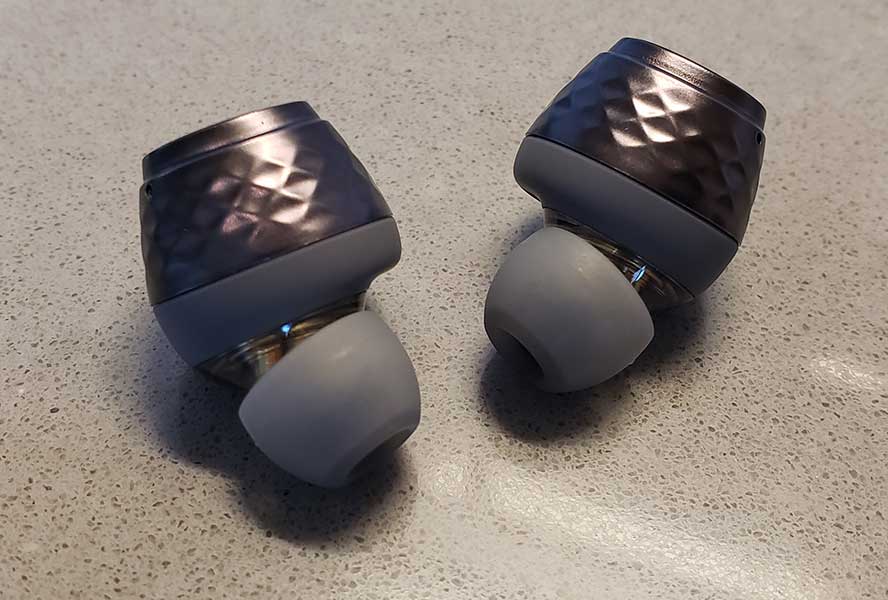 You get a well-rounded and vibrant audio profile, striking a harmonious balance between the treble, mids, and bass, regardless of the audio content. Such fidelity allowed us to truly appreciate the finesse and detailing in the music.
However, it is essential to note that the bass, while competent, lacks the depth and punch that some might desire, especially when compared to other leading brands. While still providing a good complement to many tunes, those who prefer a more dominant bass might find this aspect a tad lacking.
Gaming
When used for gaming, the low latency mode of the Engine4 earbuds truly shines, providing a near-instant audio response that is critical for a fully immersive gaming experience. However, we did notice random and occasional dropouts when in low latency mode, even with the paired device within a close range.
This could potentially be disruptive for users, especially during intense gaming sessions. It's worth noting, too, that we had zero issues connecting to various gaming devices. If it has Bluetooth, you should be in the clear.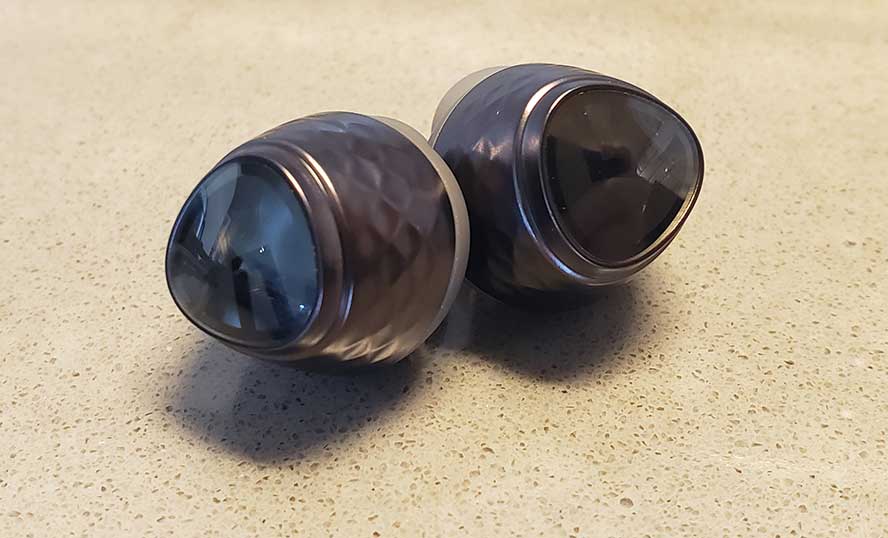 Call Quality
In terms of call quality, they produced mixed results. While they did well in terms of audio output, providing clear and crisp sound for the user, the microphone quality was somewhat lacking.
Users on the other end reported experiencing distorted and muffled audio, suggesting that the mono mic might not be optimal for clear and high-quality voice transmission. This limitation might not affect users who intend to use the earbuds mainly for listening to audio, but it could be a significant drawback for those who need to make frequent calls.
Noise Cancellation
Lastly, we have the noise cancellation feature. While not marketed as noise-canceling earbuds, they performed commendably in isolating external noise, creating an immersive audio experience free of unwanted disruptions. The snug fit of the earbuds helps in passive noise isolation, which adds to the overall sound quality. Nevertheless, we noticed that the fit could be an issue for some users, as the earbuds fell out a few times during our testing.
In all, they deliver impressive sound quality for the price range, particularly excelling in music playback and gaming. While there are areas for improvement, particularly in the bass and microphone quality, they remain a solid choice for users seeking a balanced, high-quality sound output within a budget.
Use code "SPENG4PR" for a steep discount when you order the Engine4 on Amazon.
Battery Life
Battery life is paramount when considering wireless earbuds, and in this aspect, the Engine4 truly stands out. These buds offer an outstanding 12.5 hours of playback in SBC mode at 60% volume on a single charge. In practical terms, this means you can comfortably get through a full day of intermittent use, be it working from home with frequent breaks, a long commute with intervals, or a continuous long-haul flight.
During our testing, we could listen to multiple albums and several podcast episodes and even squeeze in an audiobook or two without worrying about the battery draining. The confidence that your earbuds won't die in the middle of your favorite song or an interesting podcast segment is indeed a significant advantage.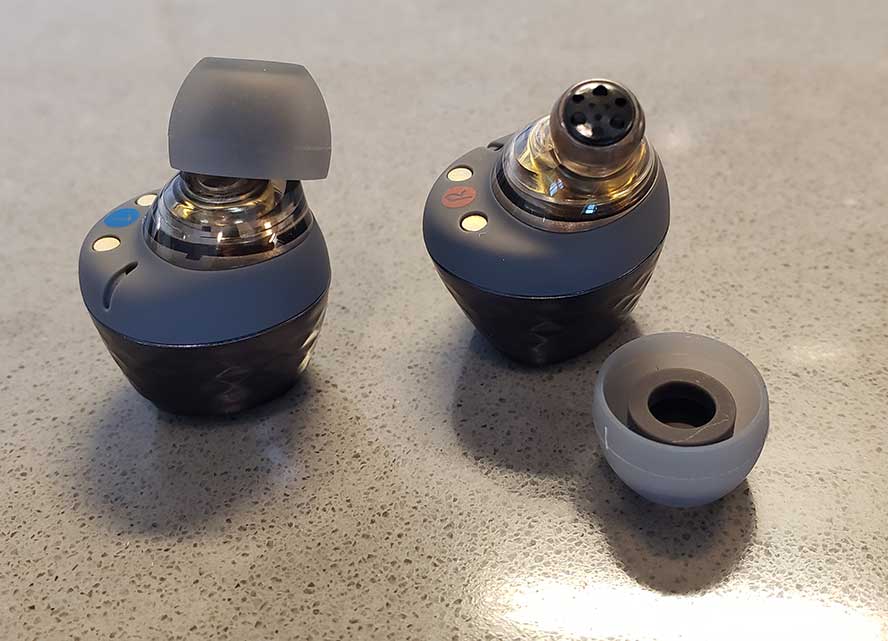 Switching to LDAC mode, which offers enhanced sound quality, we got around 8 hours of playback. Though it is slightly reduced compared to the SBC mode, it's still more than enough to cater to your audio needs for the most part of your day. This mode is ideal for those who want to immerse themselves in high-resolution audio for an extended period. The real game-changer, however, is the inclusion of a wireless charging case that provided us with an additional 2.5 charges.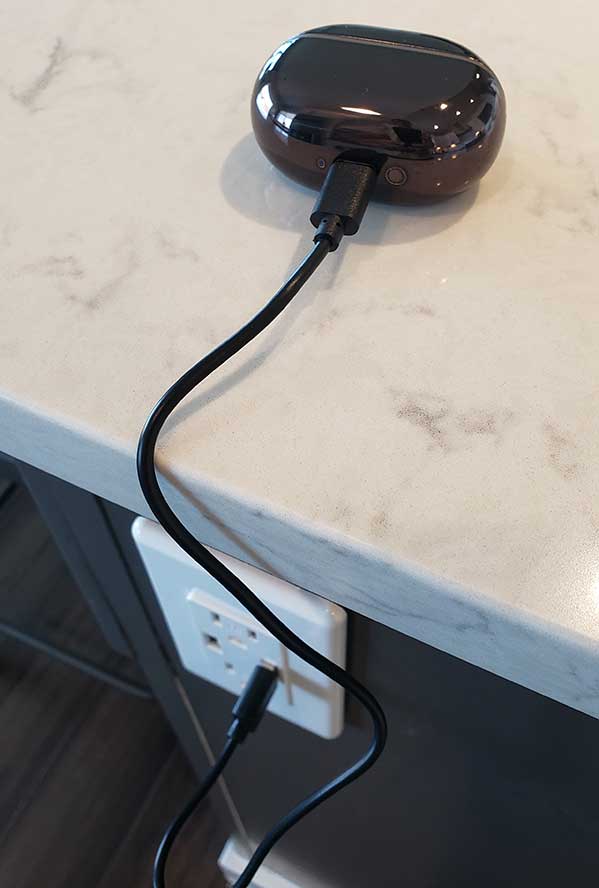 This effectively boosts the total battery life to an impressive 43 hours in SBC mode and 28 hours in LDAC mode. The charging case ensures that your earbuds are always ready to go, even if you're out and about for long periods without access to a charging outlet. For example, if you're going on a weekend camping trip and want to enjoy your favorite playlists while soaking in nature, the long battery life becomes an excellent companion.
Similarly, if you're a traveler frequently on long flights or cross-country train rides, these earbuds ensure your journey is filled with uninterrupted music or engaging podcasts. One of the remarkable features we noted is the intelligent battery management. The earbuds strike a perfect balance between performance and battery longevity, ensuring optimal power usage without compromising the audio quality.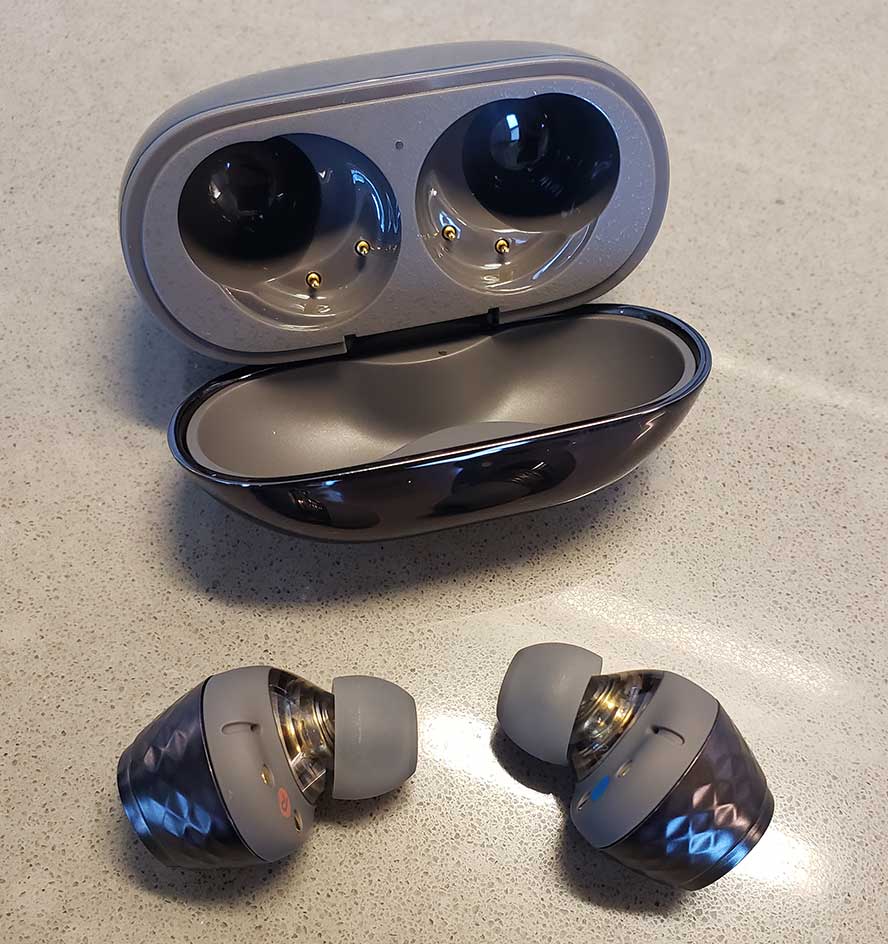 While some earbuds in the market might offer more extended battery life, the combination of sound quality, performance, and impressive battery life make the Engine4 a strong contender in the wireless earbuds market. Considering its price range, the battery life is undoubtedly a highlight, making it an excellent choice for both casual listeners and power users.
Final Verdict
The SoundPEATS Engine4 earbuds deliver commendable performance across the board. While they may not outperform some of the premium brands in the market, the value they offer for the price is indeed impressive.
They stand out for their excellent battery life, solid build quality, and overall good sound quality. Despite some minor setbacks, such as mediocre call quality and less-than-ideal bass response, they remain an excellent choice for most users.