Homeowners and business administrators that want to share wireless connectivity among many wireless devices need a WAP. A Wireless Access Point is essentially a central hub connected to a wired Ethernet port, making a stable and high-speed bridge to the Internet. The WAP can then connect with wireless devices by providing a Wi-Fi signal. In this way, a single WAP can act as a sort of turnpike. It allows multiple wireless devices accessing the same wired Internet connection.
It all sounds very complicated, but WAPs make it easier for most. Of course, the better your WAP, the better your Internet experience will be on any Wi-Fi device. As you can imagine, good Internet speeds and quality are important for streaming your favorite shows. Business administrators can also benefit from excellence WAPs. Such devices allow for consistent monitoring of Internet use on the business network or for administrative controls.
If you're currently looking for an excellent WAP, you might wonder how the EnGenius ECW120 Cloud Managed 11ac Wave 2 Wireless Indoor Access Point measures up. In this review, we'll dive deep into this WAP and see how it ticks. It's got a wide variety of features and is made with one of the more well-known manufacturers in the industry. When we're finished, you should have a good idea about this WAP's capabilities and benefits. Let's dive in!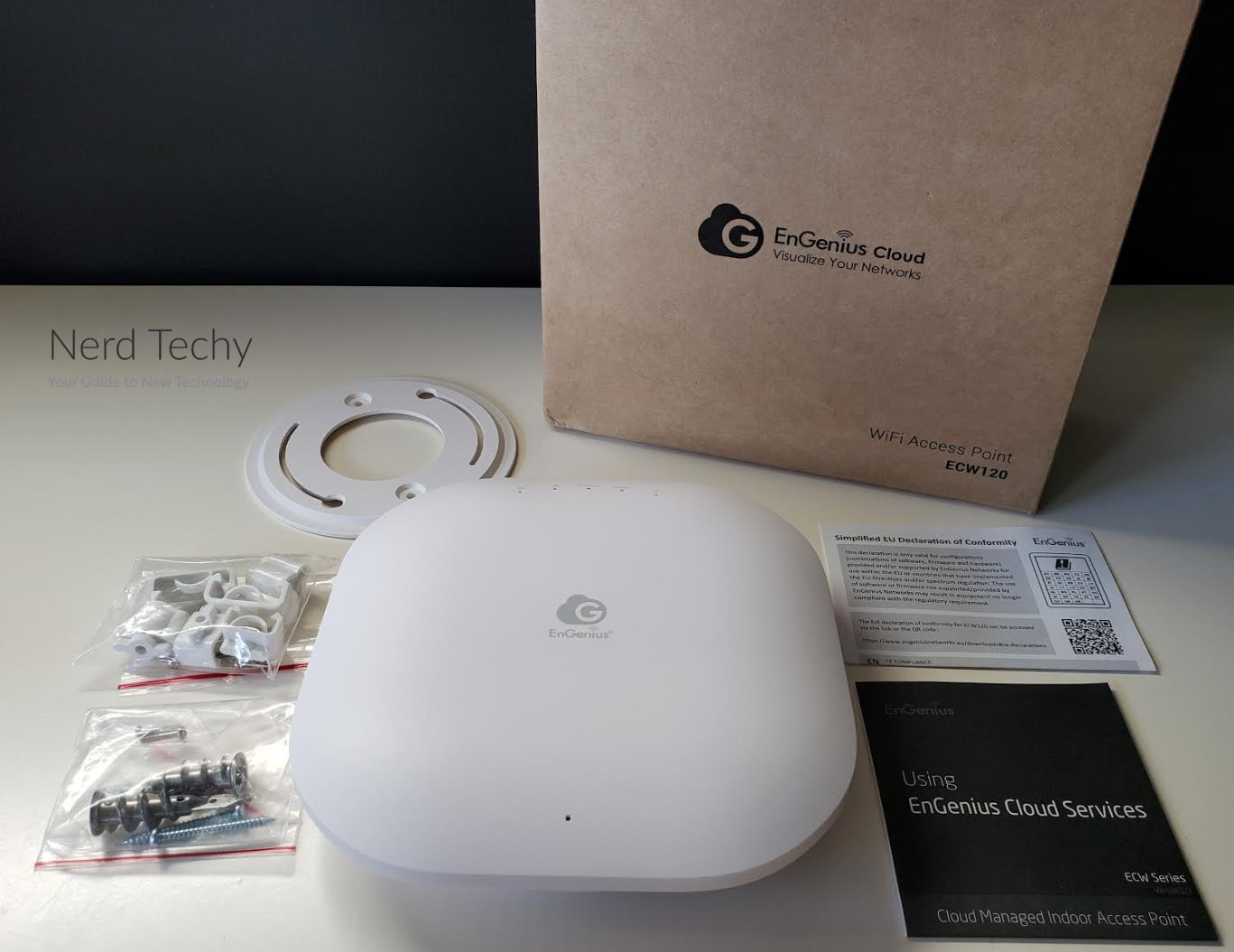 Dual-Band and High Tech
The EnGenius ECW120 is an excellent example of a modern WAP. Through its excellent hardware and software, you'll be able to connect other Wi-Fi devices to the high speeds and stability of a wired Internet connection. During typical use, you can expect 1.3 Gb per second speeds. This isn't as fast as you can get with many wired connections with specific cables and routers. But it's still an excellent choice for boosting general Wi-Fi speed. It's also a good choice if you need to tie multiple Wi-Fi devices to the same network.
It's also a dual-band WAP. If you don't already know what this means, let us explain. Wi-fi devices normally run on either 2.4 GHz or 5 GHz clients/networks. For single-band WAPs, devices can only run on one or the other. In addition, devices that run on one type of client can't run while devices with a different client are connected. Dual-band WAPs avoid this problem. They have the internal infrastructure necessary to facilitate connectivity between both types of clients. In a nutshell, you can use all types of Wi-Fi devices at the same time with a dual-band WAP.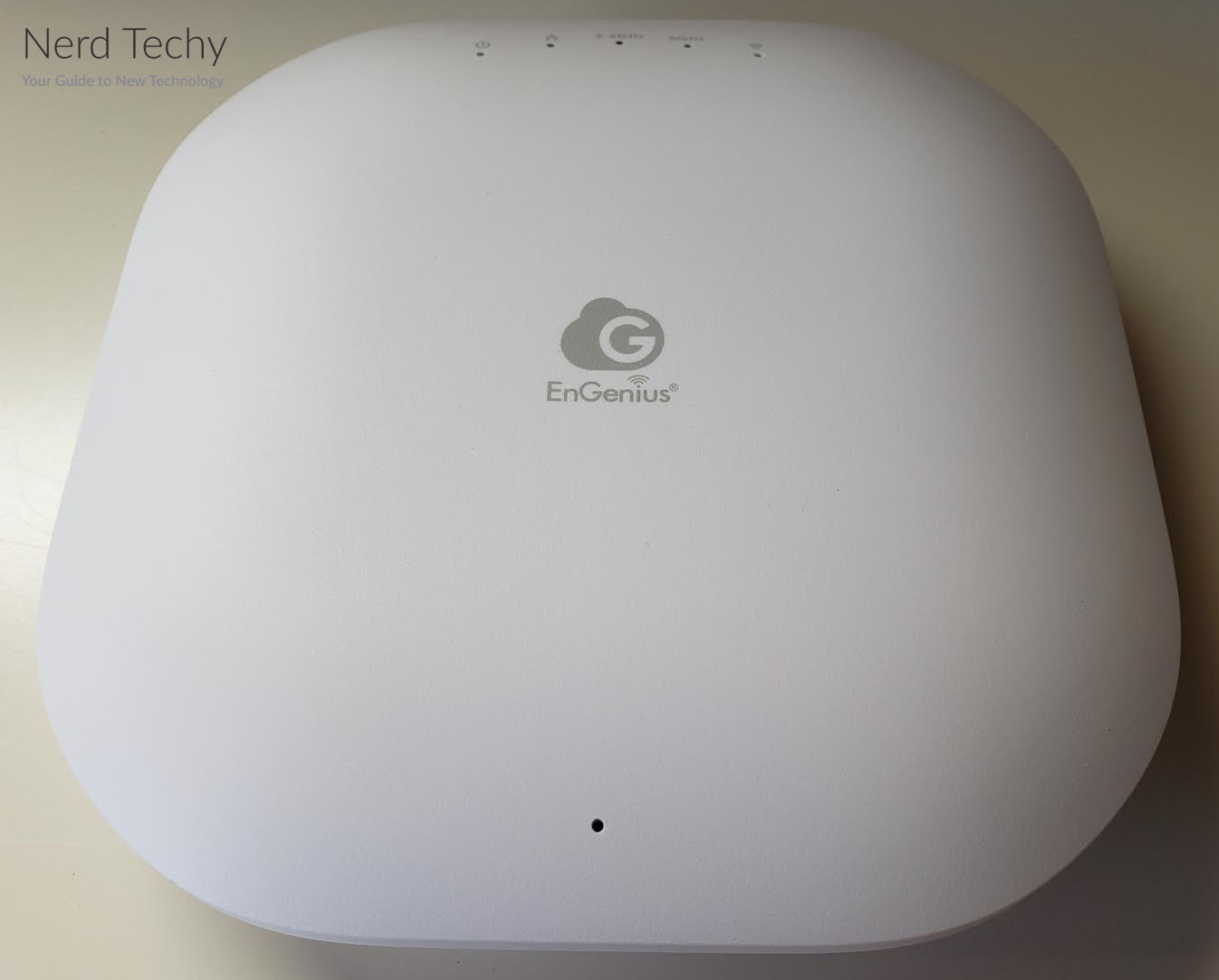 So how does the ECW120 manage with both types of clients? For 5 GHz bands, this WAP can support up to 867 Mb per second. For the 2.4 GHz band, it can support 400 Mb per second. Both are perfectly respectable, particularly when multiple devices are using the same WAP simultaneously. Just because it's dual band doesn't mean you can't choose which to prioritize. If your devices all use the same band type, you can specify this to the WAP.
Multiple User Functionality and High Speeds
Another excellent benefit from this pick is its wireless connectivity range; users can expect connections up to 328 feet away. As such, this WAP is a phenomenal choice if you need to supply Wi-Fi to an entire home. Install it at a central room or the business hub for your building and devices should be able to reach it consistently.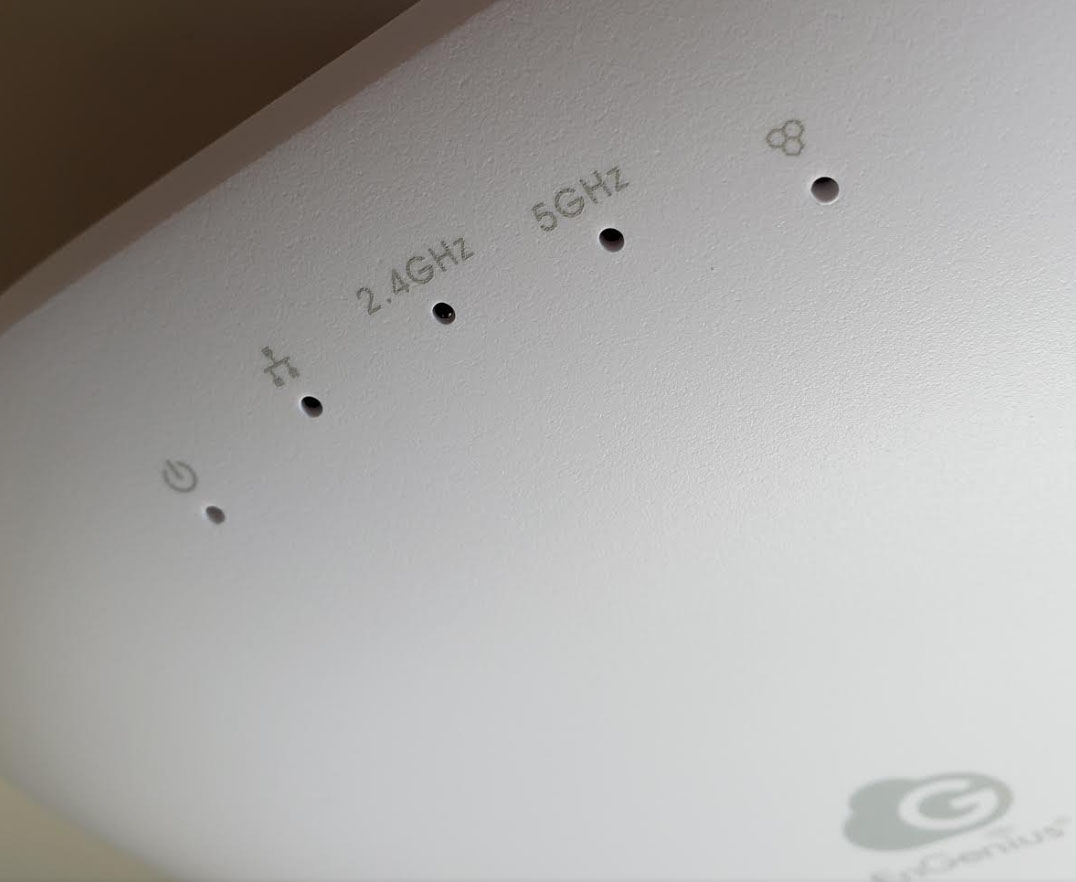 Speaking of devices reaching it, the ECW120 does a great job of making device-connecting easy. It can manage an unlimited number of access points anywhere you want to install the hardware. Just download the proprietary EnGenius Cloud app and you'll find this outlined in a step-by-step process. While the exact limit to the number of devices you can use with this WAP isn't known, it's certainly enough for most families or small businesses.
The device is built with MU-MIMO tech out of the box. MU-MIMO stands for, multi-user multiple input and multiple output technologies. To keep things simple, just understand that this means that the ECW120 is designed to juggle multiple wireless devices. This is unlike many routers, which are ostensibly built to handle multiple devices but really can't.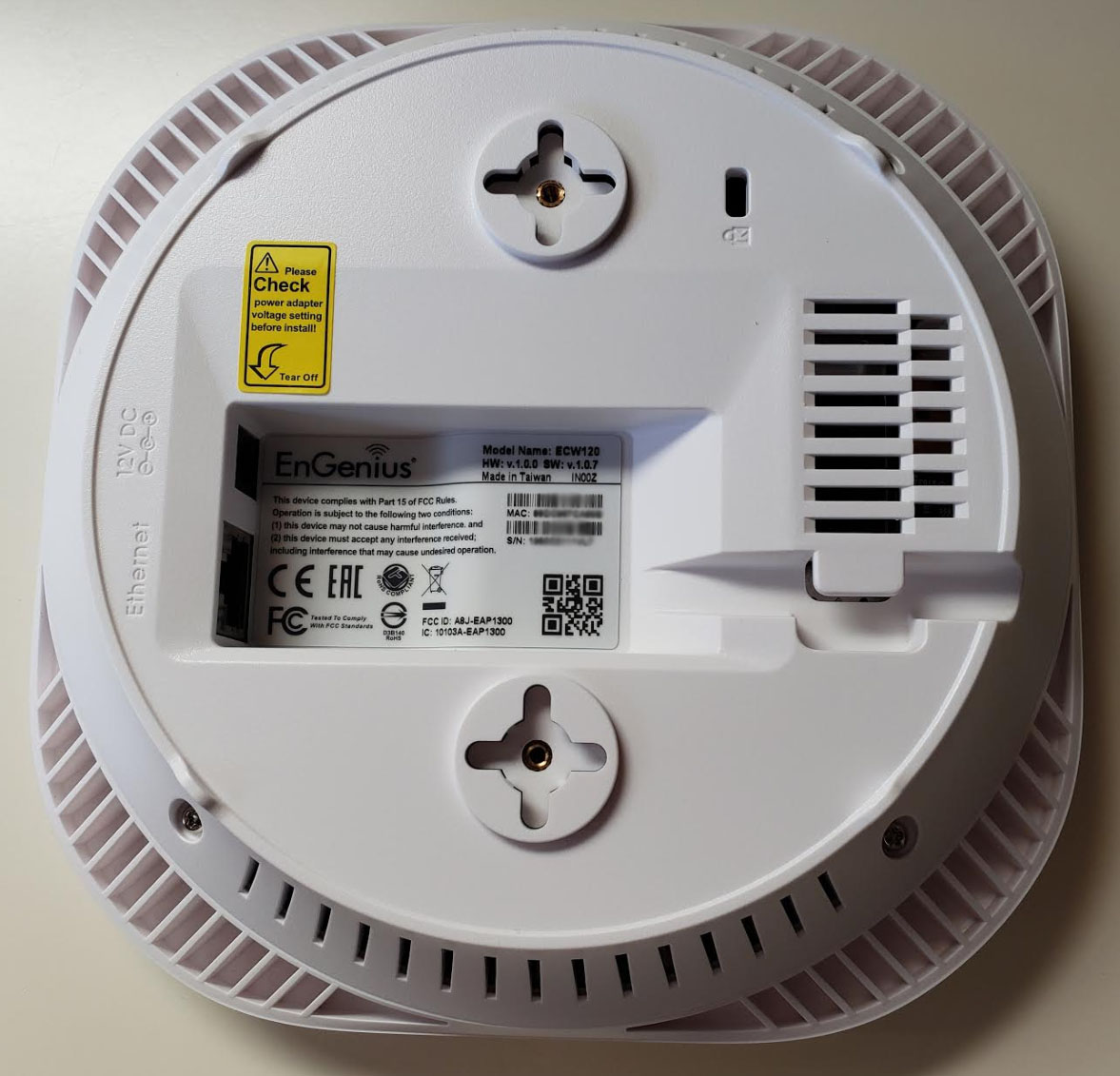 On the flip side, the ECW120's sole purpose is to smoothly connect lots of smartphones and computers at the same time. It also does this without sacrificing download speed or connection stability between devices.
That means that your Internet network should maintain its quality and speed even as you add new computers to the network. This doesn't mean that the ECW120 is completely immune to lag. Adding more and more computers operating at the same time will necessarily slow things down. We're just noting that it does a better job of balancing quality and speed than many competitors.
Installation and Cloud Controls
Installing the WAP in multiple locations or switching it from room to room doesn't take long, either. The ECW120 comes with quick device registration and configuration out of the box. That means you'll only need to spend a few minutes setting everything up instead of hours like you might expect. In addition, purchasing this WAP grants you unlimited access to EnGenius' monitoring and troubleshooting. They can remotely check on the WAP periodically to offer you support when you need it most.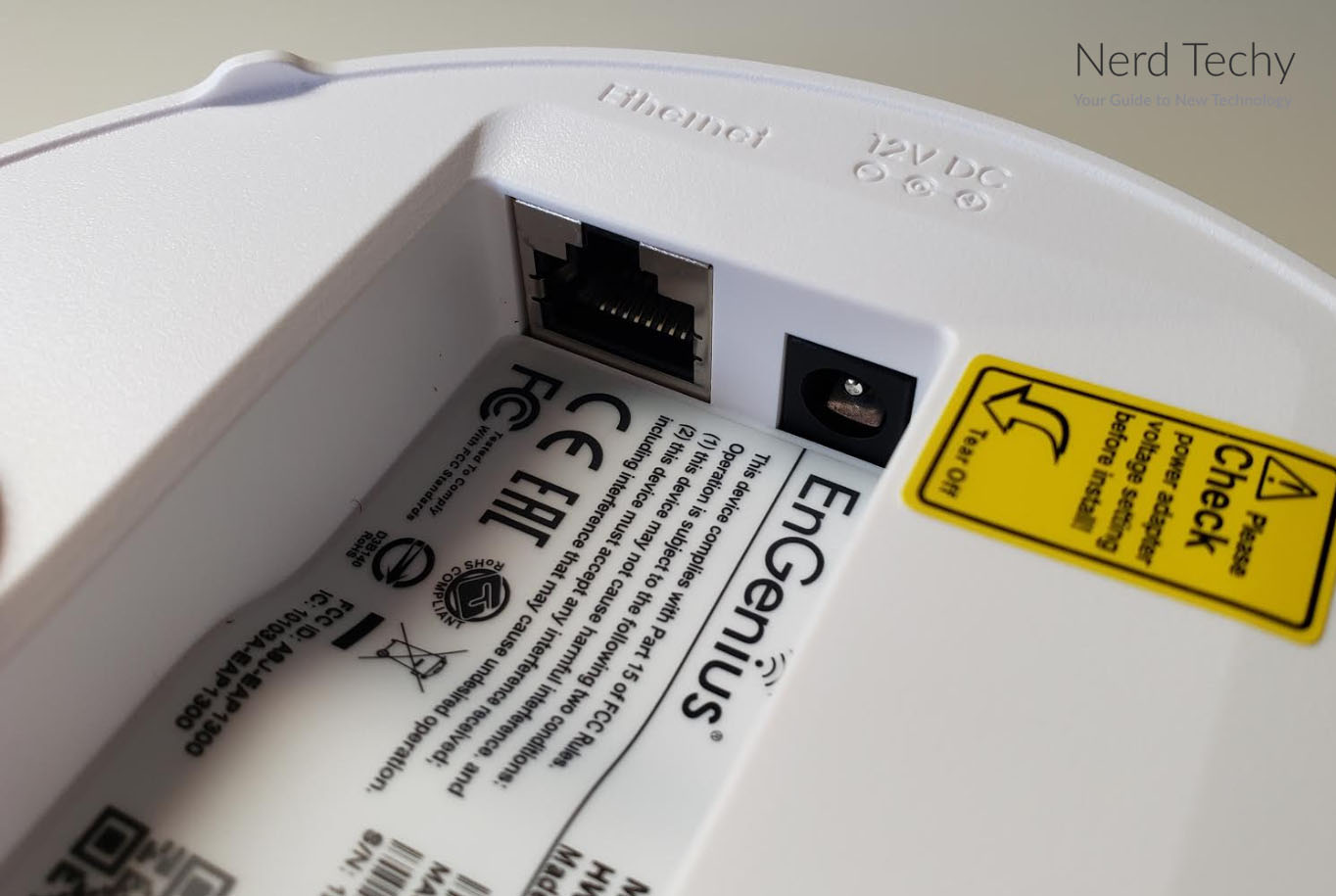 This ties into the other major features that make the ECW120 a phenomenal choice for businesses. You see, you can log into the WAP's records from EnGenius' website or app. There, you'll be able to take advantage of their real-time heart rate and examine the system metrics and analytics for the WAP. You can check out the Internet traffic that the WAP has facilitated. Or you can use the deep dive analytical tools present on the site.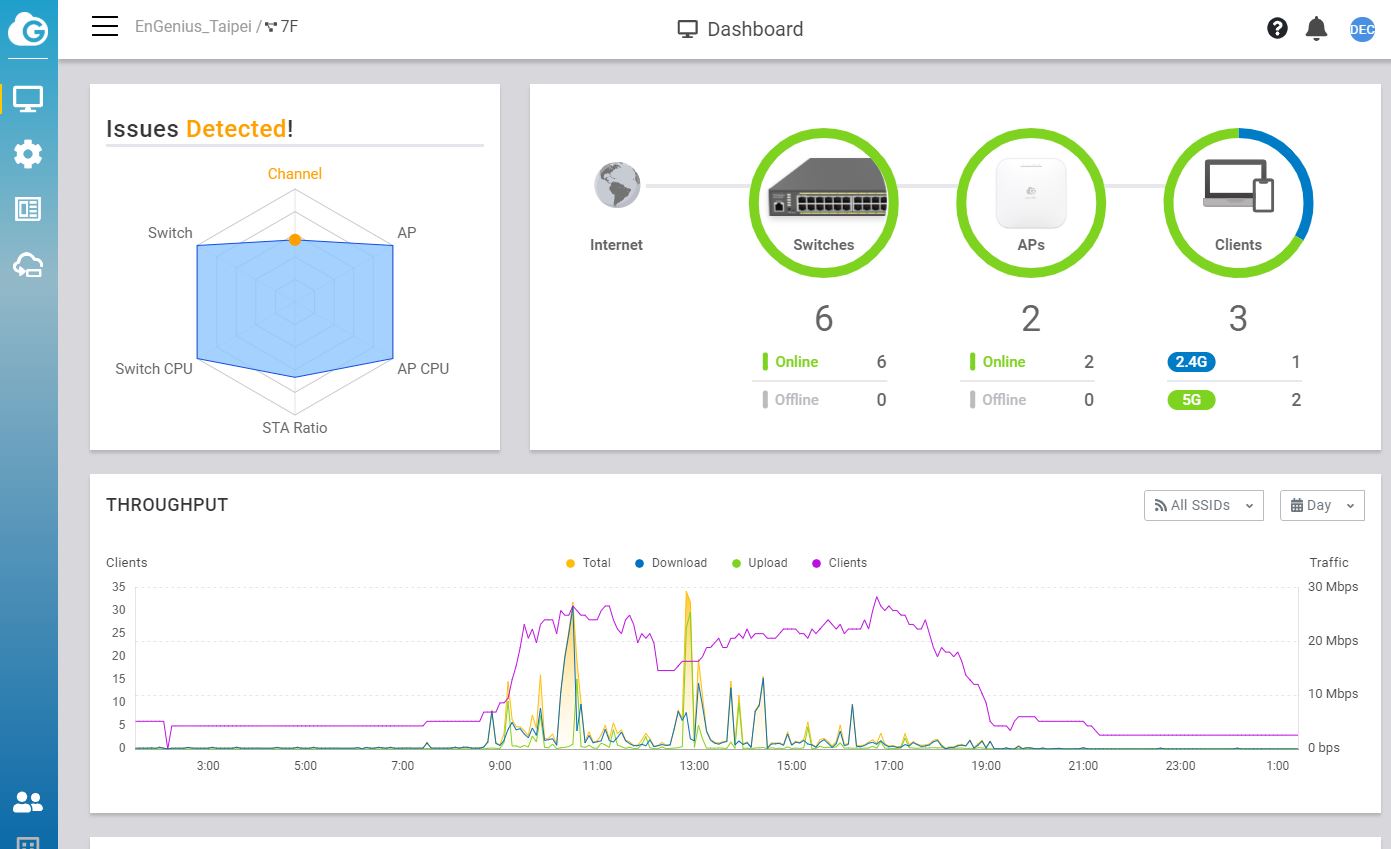 You can even remotely configure the WAP to your liking. It's an excellent set of tools for anyone who likes to control their hardware. Perhaps best of all, you can receive access to the services without access point licensing or subscription fees. Many in-depth WAPs like this one require you to pay extra consistently. It's nice to know that, once you put money down for the first time, you will need to pay any extra.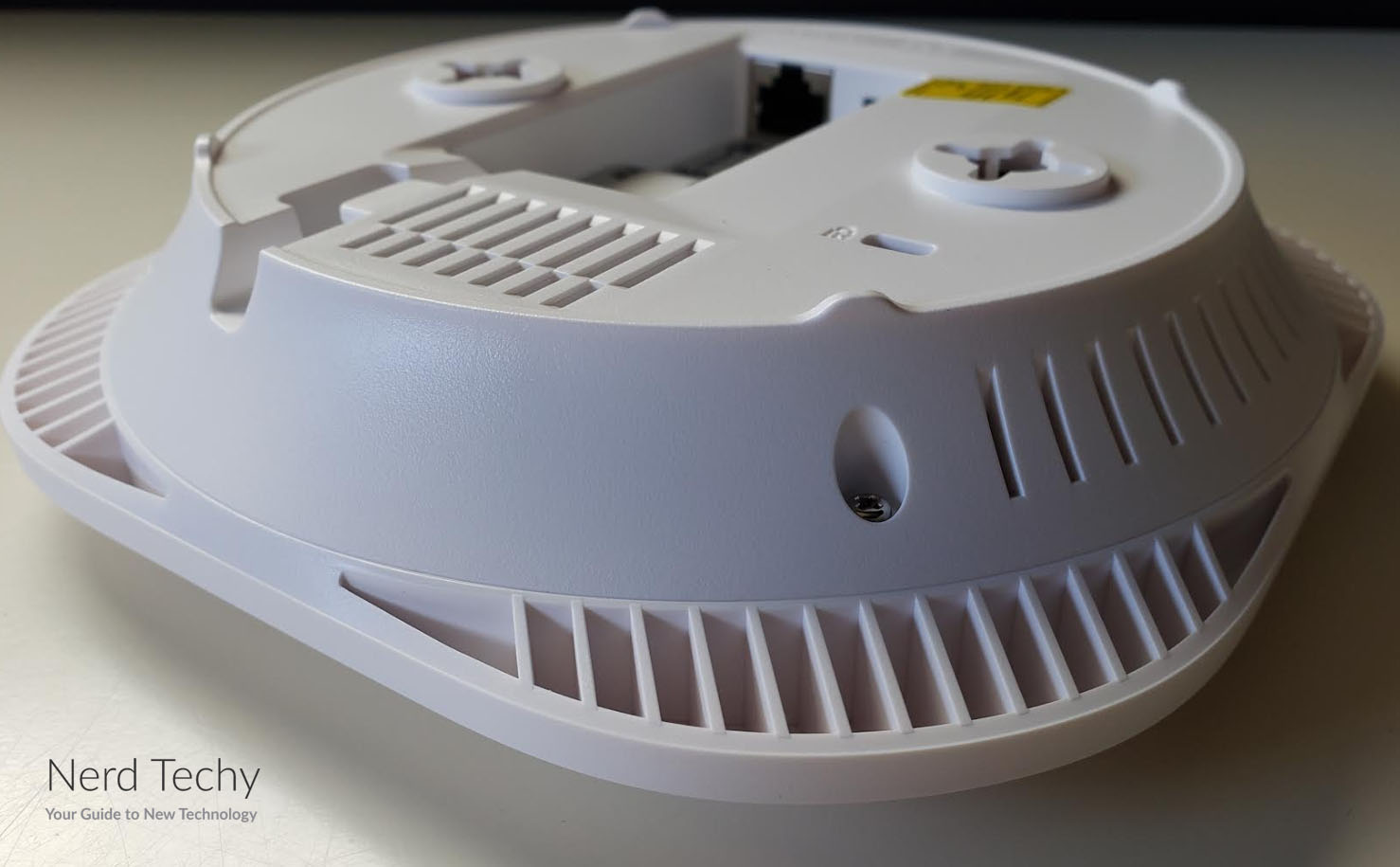 Of course, the WAP comes with excellent wireless security. WPA 3 Personal, WPA 3/2 Personal/Mixed, and WP3/WP2 Enterprise with Suite B Support are all options available to you. This will help keep your wired and wireless devices secure even as you branch out the network to the rest of your devices.
Wi-Fi Stability and Strength
We'd be remiss not to include an analysis of this WAP's connection stability. The ECW120 comes with beamforming technology integrated into its design. Beamforming is a relatively new feature that many WAPs don't yet have. That's because it's really only useful with devices that are 802.11ac-rated, which the ECW120 is. We'll spare you most of the technical details. What you need to know is that beamforming tech essentially collects and focuses the signal that your router projects.
Normally, routers broadcast Wi-Fi signals in all directions, which are then picked up by other devices. Beamforming tech allows the router to push the Wi-Fi signal in the direction of a designated device. This doesn't guarantee better performance, per se, but it often results in it, nonetheless. A stronger Wi-Fi signal usually enables your devices to enjoy faster download speeds and a or stable connection.
Again, since the ECW120 is designed with beamforming in mind, it takes advantage of this update excellently. Any devices you pair with this WAP should experience excellent Wi-Fi connectivity. Remember, though, that the Internet projected by your WAP is ultimately dependent on the quality of your Internet's wired connection.

Final Verdict
After thoroughly examining all its features, we have to say that the EnGenius ECW120 is a great piece of equipment. It's definitely more suited to hands-on business administrators or those who will take advantage of its various tools. The Cloud management aspect of the device is something that many homeowners might not appreciate. But business administrators will probably jump on that functionality. It's quite a thing to be able to access your network's settings anywhere you can connect to the Internet.
Even without this aspect, it provides stable Internet connectivity for a variety of devices. It also does a great job beamforming Wi-Fi signals to connected computers are smartphones. Beamforming is certainly the way of the future. So it's good to see it already impacting high-quality devices such as this one. Overall, this WAP is an excellent choice for those who'll make the most of its features.