Professional printers are serious tools. There's an investment cost to having a great printer that does everything you ask, so it's very important to find out as much as you can about what you're paying for. Some simple questioning can provide quite telling answers.
For example, you can compare print quantities. It's great that a basic printer comes with replaceable ink cartridges, but what's the real cost down the road? Is it really more affordable to pick a cheap printer based on this alone?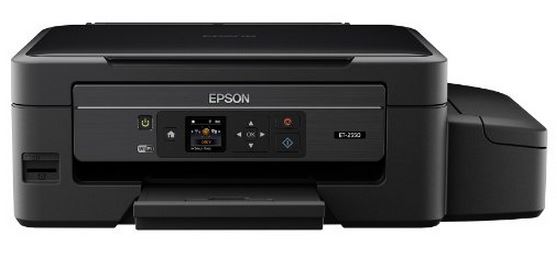 You can lose a lot of money this way without knowing it. There's so much more that you must know if you really want to get the most value for your hard-earned money.
We're going to talk about the Epson Expression ET-2550 today. By asking some of these critical questions about it, you'll have an honest review so you can know what to expect. Let's begin.
High Yield Affordable Ink
We've seen all of the promotions. A lot of them don't actually talk about ink because they offer printers for free to get you to buy something else. They don't even hang their dirty laundry up for you to see.
It would be nice to know what you're getting up front. If it's clear what the pros and cons are right away, there's less deception in getting you to make a buying decision.
After thoroughly examining the ET-2550 we've found that it doesn't actually have any dirty laundry. The benefits are clear and you know what to expect.
For example, it's a printer that comes with everything you need. You get up to two years' worth of ink right out of the box along with a fully functional wireless printer and scanner combination. That's not all though.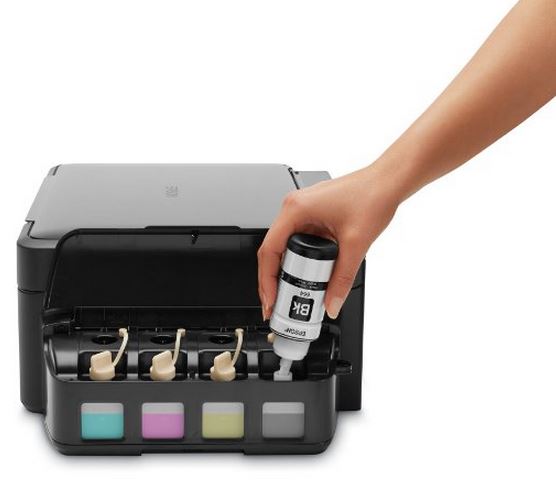 The output quoted is very conservative. It's based on an average 150 pages printed per month, as the ET-2550 will produce 4000 black and 6500 color pages. That's a lot of production when you add it up.
But there's more that can be said about this feature. Each ink bottle is equal to about twenty ink cartridge sets which is an incredibly high yield.
Since you're not paying for replacement cartridges, you end up saving even more money, especially if you do a lot of printing throughout the year.
Smart Features that Make Your Life Easier
The term 'smart' doesn't just apply to phones and televisions. It's something that our society is quickly embracing and is reaching into areas such as our homes and our pets. A lot of it is incredibly beneficial.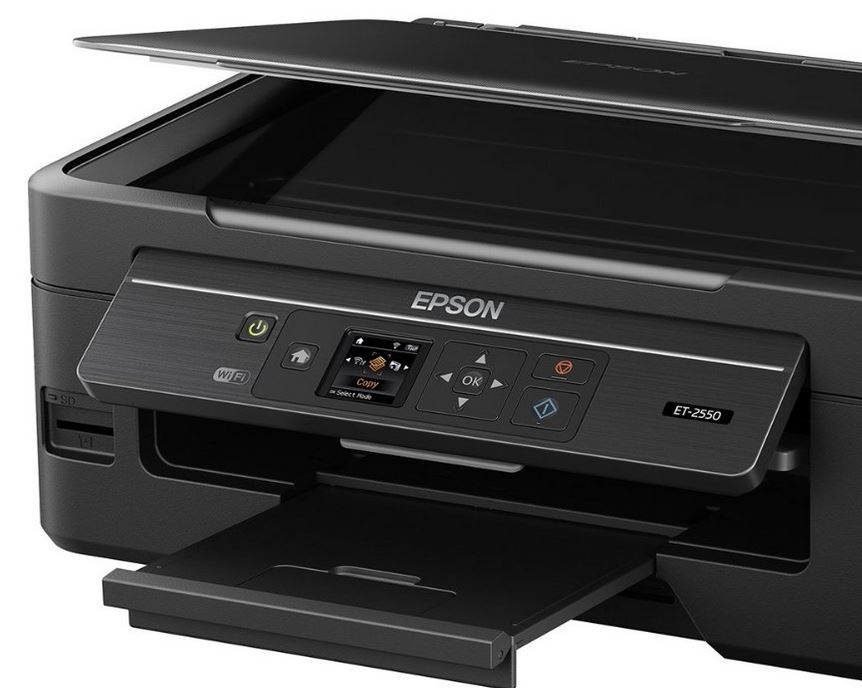 When you consider how many devices we use on a daily basis you can see how much time we spend switching between each one. Our lives don't have to be that complicated.
It makes even less sense to rely on other devices when you have a printer like the ET-2550 that's completely independent of your PC. Here's what we mean.
Its button display is capable of performing everything you want with your ET-2550. This is backed up by the built-in Wi-Fi direct compatibility.
This takes a lot of the manual labor out of printing and scanning. You won't ever have to boot up your PC and hop onto it between every page that you scan. You don't even need it to transfer files.
You can print directly from any and all of your wireless devices wirelessly at the push of a button. This is an awesome convenience feature.
Effortless Maintenance and Use
Some printers are even more of a hassle than what we've already described. As if we hadn't already covered all of our bases, there are several other features that make ET-2500 such an excellent option. Here are a few of them.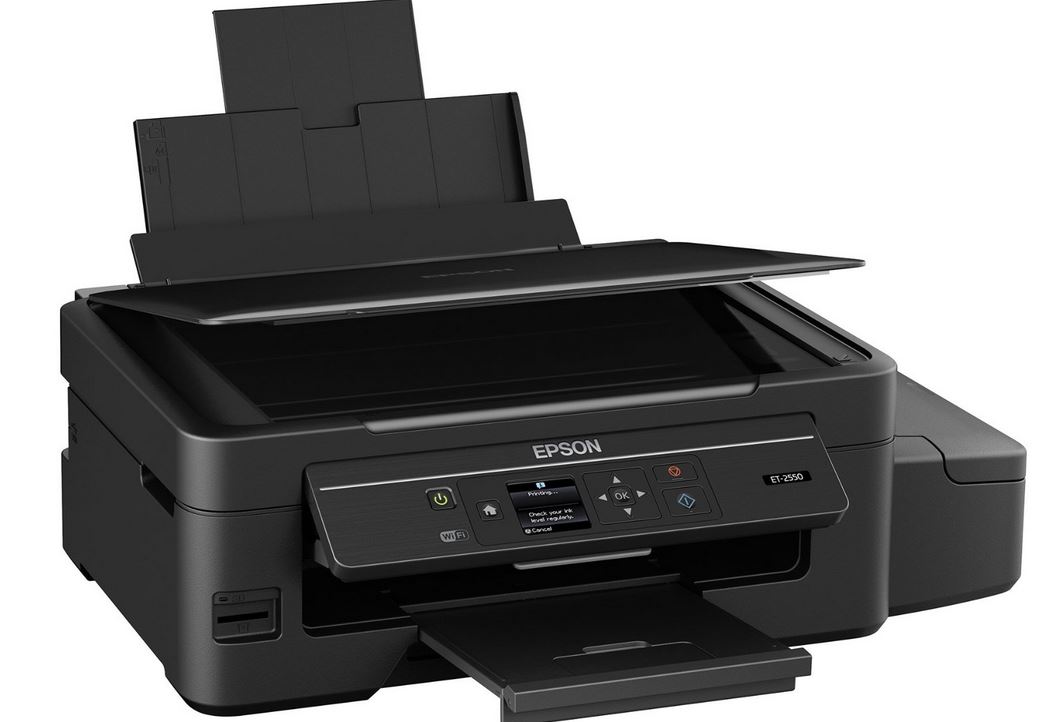 First, the low cost of ink bottles. As you already know, it's cheaper to just buy the ink than replace the cartridges every time. You do save a lot of money this way.
This is especially true when you consider that each of the ET-2550's ink bottles yield twenty times as much than typical printers can offer. But that's not all.
There isn't much to the maintenance of your ET-2550. Replacing the ink tanks is the most difficult and time consuming task required, and even that takes only a couple minutes. Here's how it works.
First, you open your printer. You'll see different tanks for color and black ink which flip open for refilling. Then all you do is take your ink bottle and pour.
Within a minute or two your printer is full of ink and ready to print. But there's more to this printer than all of these exciting features. It's also a reliable machine.
The greatest part about the Epson Expression ET-2550 is that there aren't any hidden costs. When you buy an Epson printer you're getting quality and expertise that's backed by multiple successful product lines. This printer is as dependable as it is effective for daily use.
Meet Derek, "TechGuru," a 34-year-old technology enthusiast with a deep passion for tech innovations. With extensive experience, he specializes in gaming hardware and software, and has expertise in gadgets, custom PCs, and audio.
Besides writing about tech and reviewing new products, Derek enjoys traveling, hiking, and photography. Committed to keeping up with the latest industry trends, he aims to guide readers in making informed tech decisions.