Not all keyboards are made the same. Many are slapped together in the factory with no thought toward what gamers are looking for. Hardly any offer consistent innovation that makes sense.
Some are even ugly. We've dealt with dirty keyboards that are uncomfortable to use or just awkwardly built in the past. Let's show you why HORI's latest keyboard blows all of the competition out of the water.
It's not just about features. While the HORI EDGE 201 Mechanical Gaming Keyboard is a leader in advancements in improved gaming experience, they also make high quality products all around. We're going to discuss just what this keyboard is capable of, and whether or not it's a smart buy in the end. Let's begin.
Note: At no extra cost to you, we may earn a commission for purchases using our links. Learn more.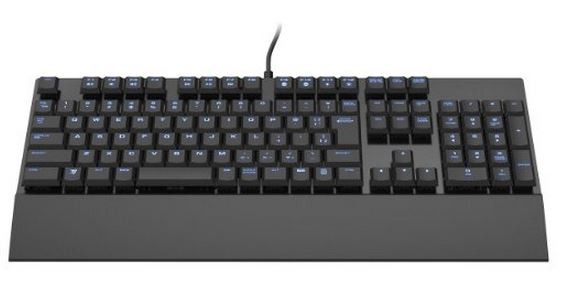 State of the Art Gaming Technology
You want the most that your games can deliver. That can be frustrating when your hardware doesn't keep up and there's a lag time between every move that you make. A fast and effective keyboard is an effective tool.
It does make a big difference. It may seem inconceivable to a lot of people, but gamers know exactly what we're talking about. Speed is often a key to successful gaming.
Don't let your hardware slow you down. HORI's EDGE keyboard uses proprietary micro switches that actuate button commands 25% faster. It's a decided advantage over other gamers.
But that's not all. There's an unbelievably irritating element to average keyboards that completely gets in the way. It's called ghosting.
Ghosting means that if you press more than one button, some aren't registered and the command isn't sent. That key is considered a 'ghost'.
If you know what this is, you're going to love EDGE. Using anti-ghosting technology, it basically allows every key to be used at the same time, without skipping any commands. It can be a life saver.
You can even create your own EDGE keyboard profile. You can customize them yourself for macro strategy triggers, and even switch between them on the fly. This'll save you time in and between games.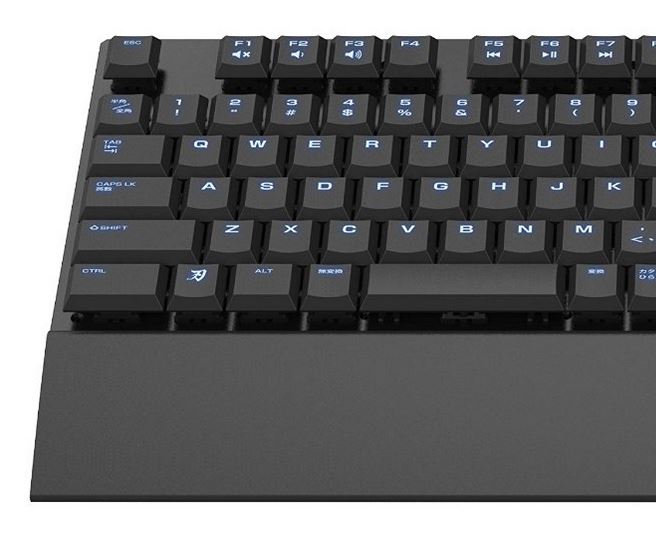 Amazing Feel and Structural Integrity
We talked about the look and feel of typical keyboards. Bland, touchy and unintuitive, we've become too content with what we're being offered. Even expensive solutions to this aren't all they could be.
HORI has taken this concept and produced a simple answer with EDGE. The layout is exactly what you'd expect it to be, but what's really surprising is what's going on behind the scenes. Let's talk about that.
First, there's a removable palm rest. If you prefer this kind of thing, it's incredibly comfortable and helps a lot when you're using EDGE for long stretches of time. But that's not all.
The keys work effectively. We talked about how fast they were for actuation, but the design of the keyboard itself is easy to maintain. Let me explain.
To start, the line keys are slim. This way, you're not moving very far to push the button down, and it all works as it should. They're also raised slightly above the base so you can get in and clean without losing buttons. There's more too.
The customizable LED lighting display is really cool. But what's more, is that the construction of the HORI EDGE 201 Mechanical Gaming Keyboard is made of aluminum alloy, giving strength and solidity. Leave the plastic designs in the dust.
It's all in the details. You'll notice right away that the keyboard has a smooth interface and is capable of a lot of visual performance. Overall, it's both pretty and robust.
Upon closer inspection you see that they've used every resource to their advantage to create optimum comfort and usability within. This quality exceeds many other keyboards.
The reason this is significant is that HORI's competitors boast superb quality in the latter features, and don't match EDGE's subtle distinctions. We're going to go into further detail on what makes theirs such an exceptional company.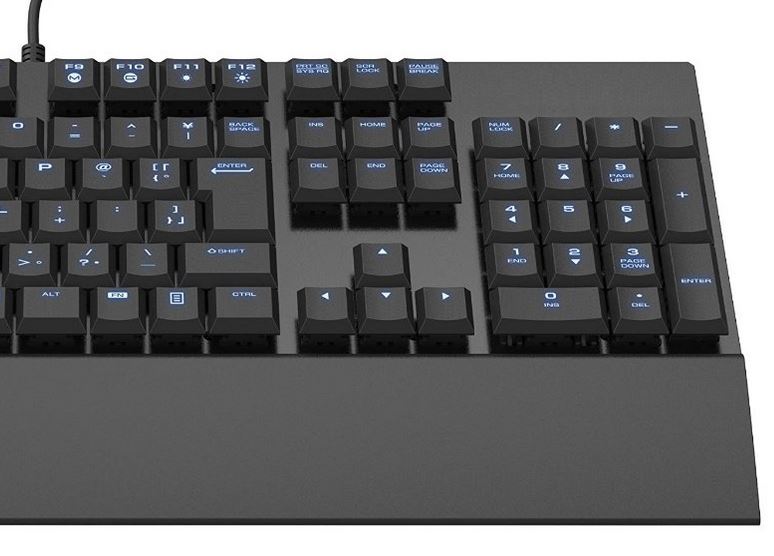 What You Can Expect from HORI
HORI is a company that's incredibly experienced at producing quality gaming peripherals. You can search their history for yourself and you'll find a 30 year history of excellent standards. This is really telling.
For one, they have a huge backing of customers. This not only tells that they've delivered more than they promised, due to the fact that they've been in business for so many years. They also have extensive knowledge on what makes a keyboard great.
This is evident from their first product to their last. We've been very impressed so far with what HORI has produced in terms of gaming and computer hardware, and have seen that they're truly an innovative company. It's not just that.
What's most important is that their products live up to the hype. HORI has a long history of bringing just enough of their technology to the market to impress everybody. At the same time, they achieve excellent results.
Please consider sharing:
Note: At no extra cost to you, we may earn a commission for purchases using our links. Learn more.