GoPro has become a huge hit. It's no wonder why, when you consider all of the footage we've never had access to being made available to almost anyone. To say it's become a technological revolution is no exaggeration.
But nothing compares to what's happening now. We're able to produce quality mobile videos like never before, and it's all thanks to the Feiyu Tech FY-WG 3-axis Wearable Gimbal for GoPro. Let's dive right in.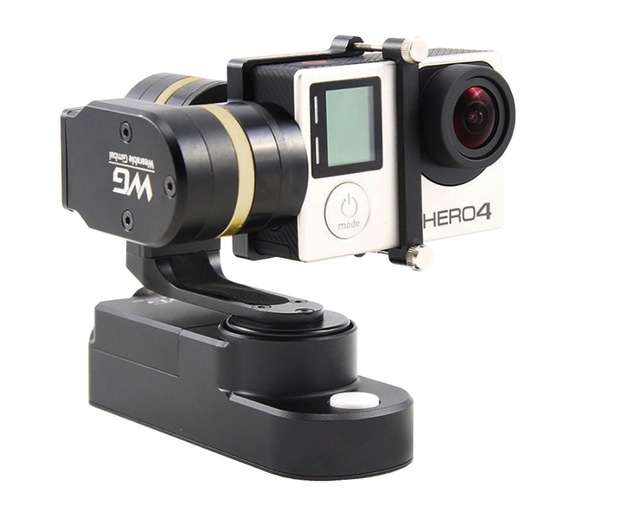 All of the Best Features Wrapped Up Into One Gimbal
A real gimbal is no joke. It'll allow you to line up shots from an amazing array of mounted placements with total precision. But many compromise in this area due to power usage, incompatible designs, and a whole host of other factors. Feiyu Tech takes the opposite approach.
There's a lot going on behind the scenes of the FY-WG that you wouldn't expect. What used to be the handiwork of a Kung Fu expert specializing in perfect balance can now be achieved by even the clumsiest of camera holders. We haven't even scratched the scratch of the surface yet.
To start, the FY-WG has been made much more compatible than other models. You can attach not only GoPro's, but any other similarly-shaped action cameras that are out there. Now Xiaomi, Yi Cam and AEE users can enjoy the full benefits of a pro wearable gimbal.
It's even got a single button control. There's nothing like taking that perfect shot the moment you've got it lined up. Imagine you're surfing for the first time with an FY-WG attached to your board, and you catch the biggest wave of the day in perfect style.
In such close calls, you don't want to waste any time figuring out how to the menu screen so you can take your shot. The single button interface makes it way more user friendly. Just press and go.
The FY-WG will even orient your camera for you. You can set your camera to one of the vertical, forward, or inverted modes and its camera orientation detection system will automatically make corrections for you. Always a perfect view.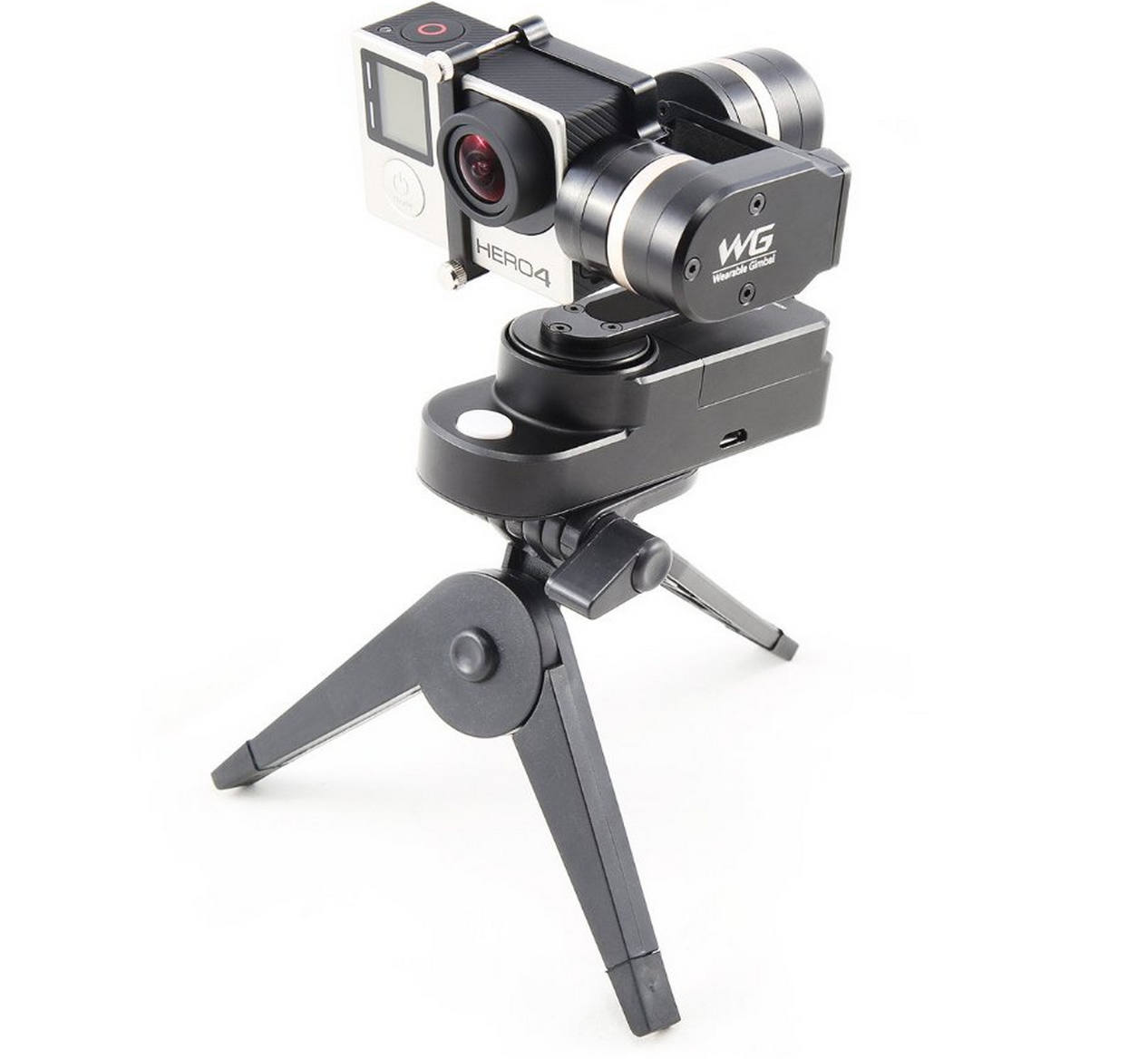 It's basically a mini version of Feiyu Tech's best-selling gimbal. After years of dedicated research, development and engineering, they've built and manufactured this amazing gimbal without a single compromise. Here's what this means.
Portable beyond Comparison
You can take a GoPro with you anywhere. For such an incredible action camera, any gimbal to go along with it should meet its standards in the amount of ways you can use them together. It may seem impossible, but Feiyu Tech has actually created a perfect match for any action camera.
The FY-WG is an incredible gimbal. It combines everything we love and GoPro shooting with a seamless portable, with even more features than we've mentioned. That's not all.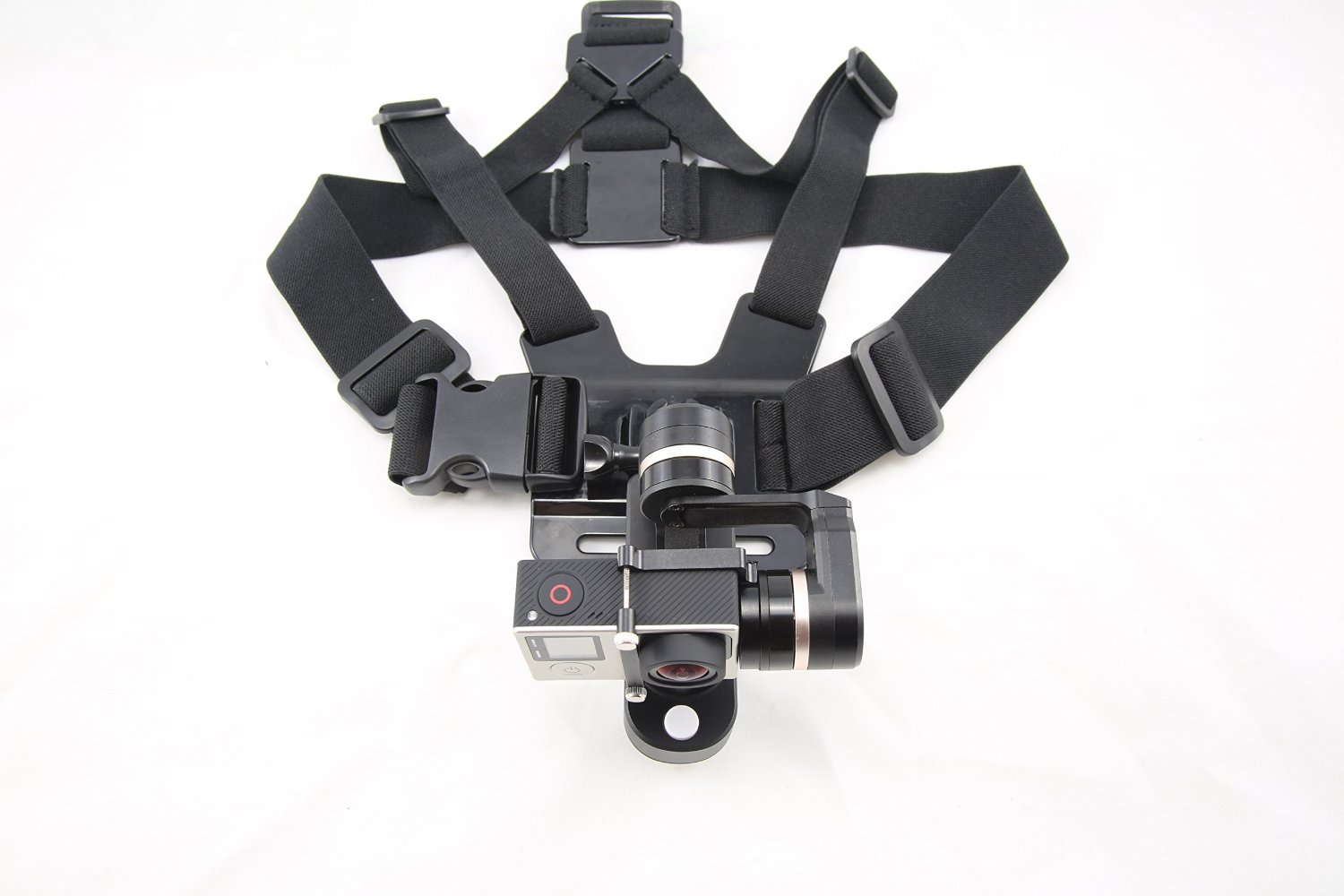 Different orientations means more ways to mount. It doesn't matter whether you're filming a serious story and require total mobile stability, or hang gliding off a mountain. The FY-WG has some serious portable capabilities that we'd like to show you. Let's look at them now.
First its lightweight design. Weighing in at a total of only 188g, you will hardly know this beast weighs anything, yet it's so versatile and strong. That's not all, folks.
The Feiyu Tech FY-WG 3-Axis Wearable Gimbal for GoPro is compatible with accessories. There are quite a few of them, but the one we're discussing here is a simple remote control. This allows you to pan, tilt and roll single-handedly without even touching the gimbal. It's amazingly easy to use.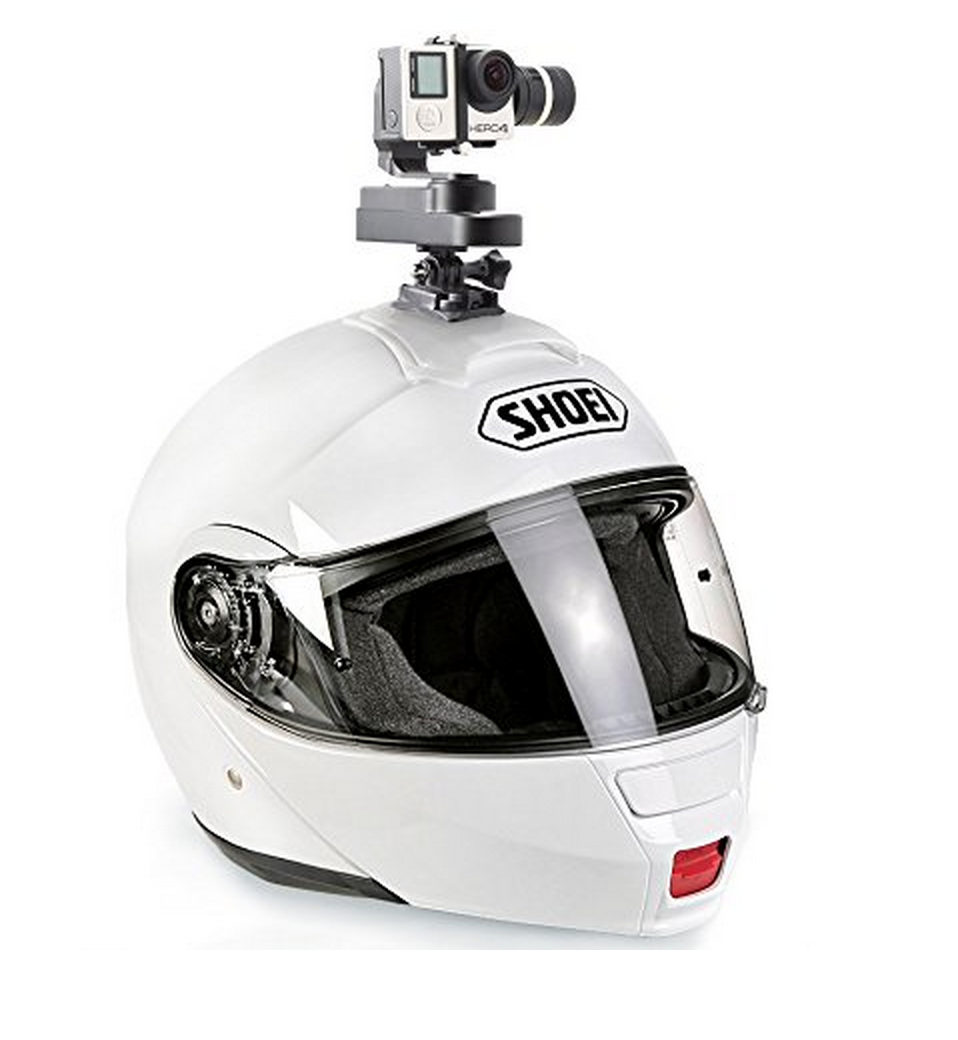 Incredible Production Standards and Design
There's a lot to talk about in this area. As you know, Feiyu Tech has been a major player in action camera technology and accessories for years now, and they're constantly making their products better. The FY-WG is no exception.
Action cameras imply using them in all kinds of situations. This being said, you want to know that your GoPro is safe and securely attached, meanwhile taking precise, stable shots. Here's what the FY-WG has to offer.
First, it has two mounts. They're both ¼"-20 mounts, which make this gimbal extensible to any universal tripod screw mount accessories, including helmets, bikes, selfie sticks, skateboards, and even vehicles. They're strong enough to hold, but what's more, they're so versatile that you can pretty much set up any shot you're looking for. That's not all though.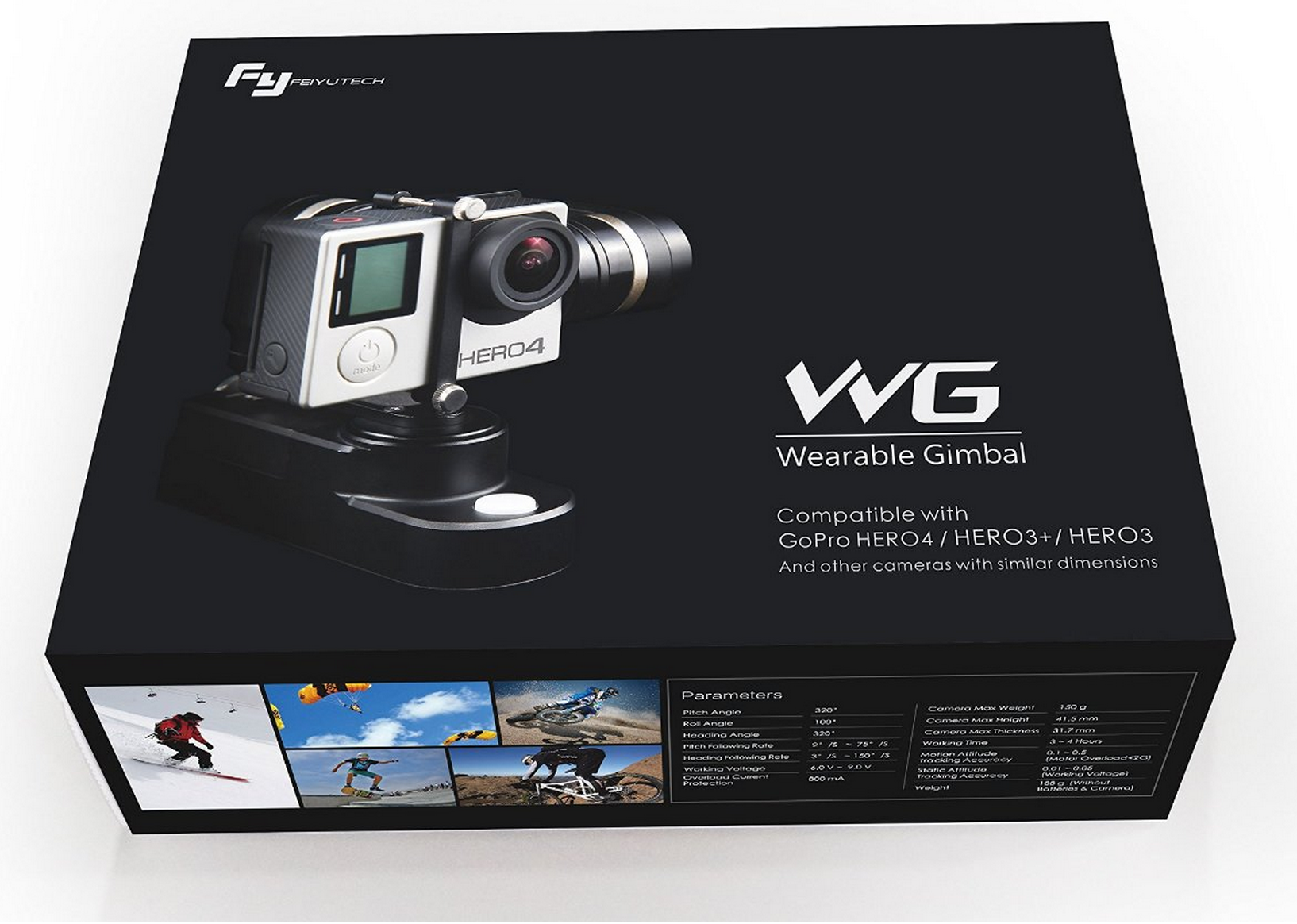 It's incredibly efficient. Feiyu Tech has found a way to sustain all of the amazing features of their best gimbal, and condense it into an efficient device. Here's what we mean.
It uses up very little power. The structural engineering is not the only benefit of the FY-WG, as it takes only 10 micro amps of electrical energy when it's on standby. It's very powerful, but also has the ability to conserve its self-powered energy.