For most pet owners, their pets are considered a member of the family, albeit a much furrier one. Obviously, owners want to know where their pets are at all times to make sure they are safe and sound. And while most pets are typically well-behaved and stick close to you, even the most obedient of pets can get distracted and run off without warning.
Dogs, for example, can smell and hear thousands more scents and noises than we can, and may go running off to explore the unknown. An open door, a forest trail or an off-leash dog park all provide your dog with a multitude of new stimuli that can lead your dog on an unplanned adventure (and you, chasing after it). Thankfully, there is a way to keep track of where your pet is at all times: GPS pet trackers.
Although GPS pet trackers have been around for some time, they have been large and inconvenient. In addition, many companies require you to sign up for a monthly fee, on top of the up-front cost of the actual tracker. Finder Duo, the "next-gen" GPS tracker, is the newest GPS pet tracker that eliminates the drawbacks we find in other pet trackers.

Design & Modules
The Findster Duo, as its name suggests, involves the cooperative integration of two separate pieces of technology: the pet module, and the guardian module. The pet module is a small yellow device that is fastened to your pet's collar using velcro. The pet module itself has GPS that allows it to be tracked by the guardian module, that you simply keep on your person, like in your pocket. The guardian module then connects your phone, which is capable of converting the data your pet's module is sending out to the Findster Duo's GPS satellite network, into a visual map.
Then you can use the map to go out and find your furry friend. The two modules communicate with each other using Findster's MAZE technology, a system they've developed themselves. The Findster Duo is also compatible with both iPhone and Android. Regardless what type of phone you have, you can use the device. Multiple modules are easily integrated, allowing you to monitor up to 5 different pets at one time. Whether you're a commercial dog owner or just a dog-lover with a big furry family, you can make sure all your companions are safe and accounted for.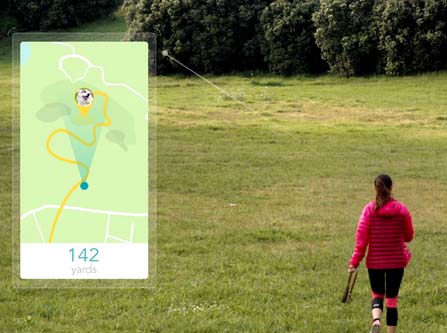 Range
The two modules can communicate with each other at a distance up to 2 miles (3.2 km). This maximum distance can vary, however. If there are many buildings present like in urban areas, it could be smaller. In open areas like fields or for those who live in prairies or other such settings, the maximum distance can be even greater. If your pet does happen to leave the maximum area, the map on your phone will show you the last position your pet was in, so you can head there to start looking.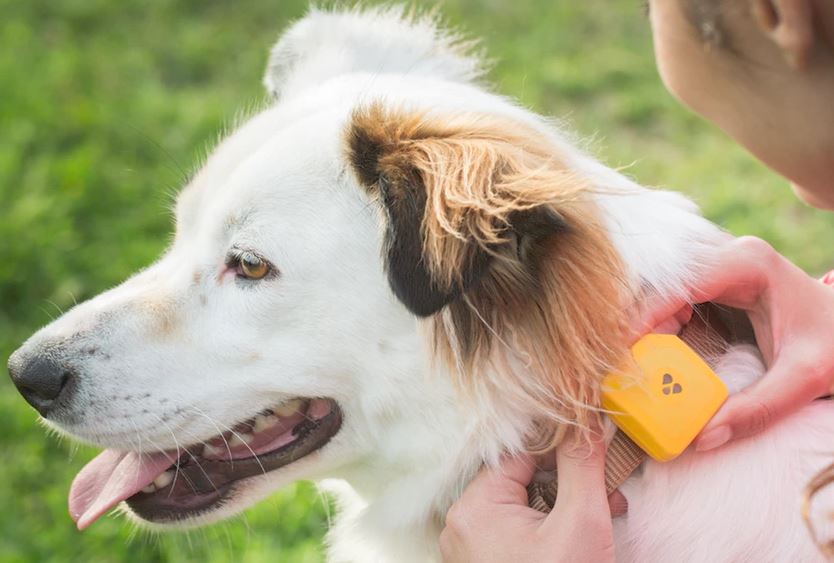 Security Fences & Virtual Leash
When you're walking your dog, there will always be certain areas you want your pet to be able to roam, while others you want him to stay away from. You can set these areas on the map of your favorite parks to make sure the Findster Duo keeps track of your pet should you become distracted. Security Zones are the places that your pet will be allowed to wander without alerting the Findster app, which can be adjusted using the app.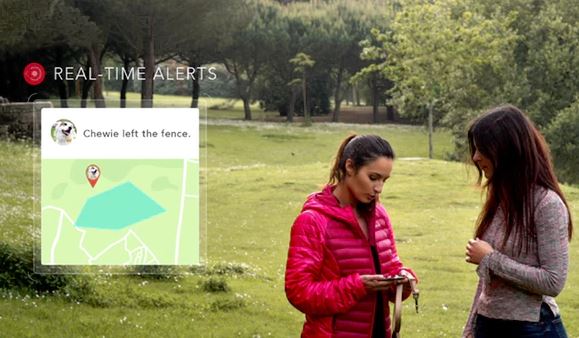 Danger Zones are areas that you may not want your pet to roam. These areas may be the field where all the ducks hang out, a playground, or roads. If your pet leaves a Security Zone and enters a Danger Zone, you will get an immediate, real-time update to your phone. The ping alert lets you know your dog is starting to stray, and it is time to call him back to your side.
The Virtual Leash feature is another form of a Security Zone. Many dog owners enjoy walking their dogs off-leash in designated parks and areas. Sometimes though, when you're out at the dog-park, you may get distracted as you catch up with your friends and other dog owners. The Virtual Leash creates an invisible radius around you, with a distance that you can adjust using the app. Should your pet stray outside of the Virtual Leash radius you've previously assigned, you will again get a real-time alert, notifying you of your dog's wandering.
GPS and Tracking Capabilities
The Findster Duo makes use of extremely precise GPS (global positioning system) technology in order to track your pet. GPS operates using satellites, that orbit the earth. The satellites communicate directly with your smart phone, which (using the guardian module) detects the signal being emitted by your pet's module. The GPS data is then relayed back directly to your smartphone. This allows you to track your pet in real time using the map that is displayed. There is a small amount of lag of course, as the radio waves need to move from module to module but it is barely noticeable and they really are essentially real time updates. A small icon denotes both your position, and your pet's position at that time so you can head towards his direction.
Durability and Battery Life
Although the small modules are lightweight and compact (about 1.6 x 1.6 x .39 inches) they are very durable. The pet modules are water resistant, but not water proof. Rain and splashing in a pond should be fine, but if your pets decide to jump in the lake, it may not survive. Otherwise, the modules are well sealed from dust and dirt, and can definitely last quite some time on your pet's leash. The batteries within the modules are fully rechargeable, and can charge simultaneously from the included charger. Obviously battery life can vary based on several factors like temperature, actual usage, and age, but typically the batteries can last up to 5 days.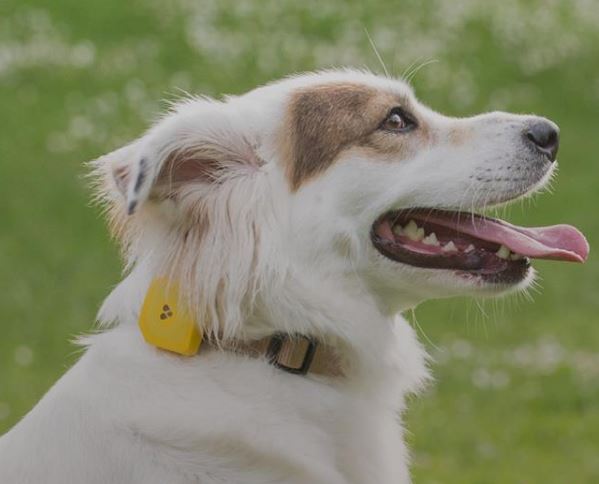 Health
A healthy pet is a well-exercised pet. Data that Findster Duo collects during walks helps you ensure your pet's needs are properly met. The Findster app will help remind you when it's time to head outside for exercise, or maybe it's time for a rest day. Your friends, family or dog sitters can all access the app as well, so you can monitor and make sure that your kids or dog walker are actually giving your pets the exercise they need.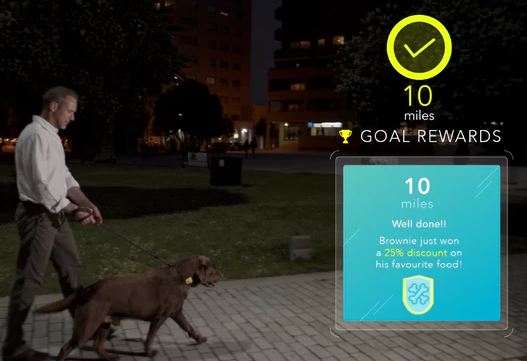 Another amazing feature to the Findster Duo is the accessibility of Findster Rewards. It provides rewards to you, the owner, for keeping your pet exercised and healthy. Then, it measures how many steps you take, and how many paws your dog takes. By reaching certain milestones of distance, you can access discounts of your pet's favorite food by trusted brands. Never before has walking your dog been so beneficial for your health, your pet's, and your wallet!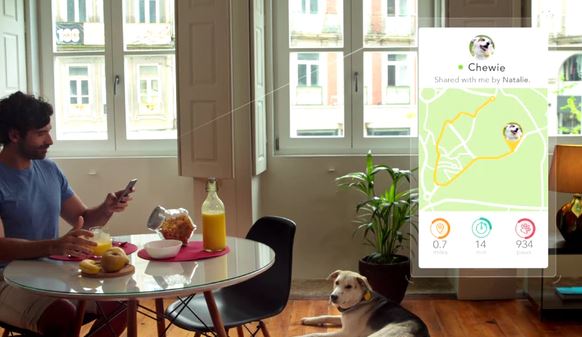 Value
The MAZE technology that Findster has produced is the secret behind the lack of monthly fees for the Findster Duo. The MAZE technology connects the two modules, which are both have GPS capabilities built-in to the module. The modules then don't need to piggyback the GPS capabilities of your smart phone, eliminating the need for monthly fees. All you need to pay for is the two modules – or additional modules for multiple pets – and you're all set. The Findster Duo even comes with a standard pet collar for added value. Findster also includes a one-year limited warranty for their products.
Final Words
The Findster Duo is a truly unique GPS pet tracker. It's the only tracker on the market available that forgoes monthly fees – all you have to purchase is the modules, and download the app. The GPS is extremely accurate, and quickly updates in real time. Real-time updates notify you when your pet has surpassed the limitations of your Virtual Leash, Security Zones, or the total range of the Findster Duo.
The small and discrete modules have rechargeable batteries that can last up to 5 days, and won't bother your pet while on their leash. Another truly unique to the Findster Duo is their reward system, by which the data the Findster Duo collects will reward you for surpassing certain milestones of W-A-L-K-S. Rewards come in the form of discount coupons to brands of your pet's favorite food, and keep you and your pet motivated to stay active. If you're a a pet owner that wants to monitor your pet's location at all times, keep them safe, stay active, all without breaking the bank, then the Findster Duo is the device to do all that and more.