On the go music is what everyone wants nowadays. Any serious music lover and go-getter wants a set of headphones that are easy to transport and will do their music justice.
Wireless technology is making portable music easier than ever. Thanks to the advancements of wireless technology and constant improvements in Bluetooth compatibility, we now have the ability to access our music with virtually any personal device. No longer do we need endless cords and cables. However, the difficulty with wireless technology is finding a way to keep the audio quality up despite the losses of a wireless transmission. The positive side of this is twofold; first, technology has been making impressive advancements that make wireless transmission audio quality much more impressive. Plus, the benefits of wireless technology and the vast functions now available in wireless headphones vastly outweigh the minor quality losses.
Skullcandy is known for their ability to deliver high quality low frequencies that impress the biggest bass lovers. Thanks to the latest frequency optimization technology, the Skullcandy Crusher Wireless (Bluetooth) Headphones give you bone rattling bass you'd never expect to find over wireless transmission. Wireless technology is especially popular with earbud headphones, but over the ear headphones have an automatic leg up. Their larger size allows room for more technology, which means much more functional products and more impressive sound quality. They're a perfect example of what you want in a wireless set of headphones.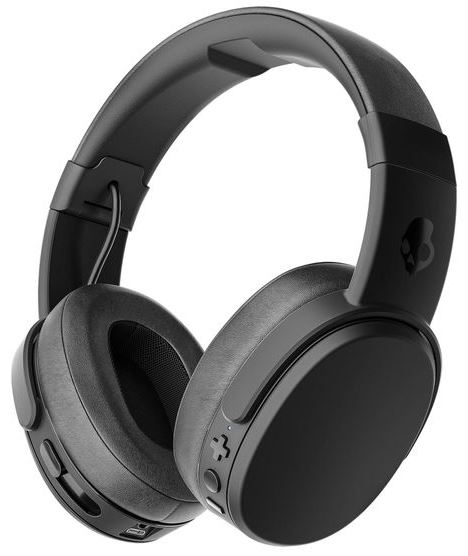 First Look
The Skullcandy Crusher Wireless Headphones are much less flashy than a lot of previous Skullcandy products. They went for pure matte black look, from the cushions to the ear casings. The headphones have a discrete Skullcandy logo on the headband just above the ear casings (also in black) but with a slight sheen to it. The ear cups themselves are plain, with no details or logos at all. Despite the fact that the headphones are monochromatic, they maintain a look of style and fashion that anyone can get behind.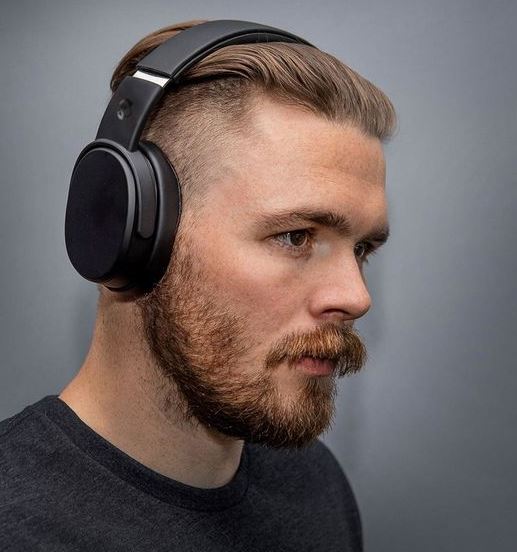 The controls conveniently located on the ear cups, and they include volume control, playback, noise isolation, and a USB/audio jack. There's also a built-in mic so you can make and receive phone calls easily without skipping a beat.
The headphones have a foldable design for a convenience when they are not in use, making them that much more easy to transport. They also come with a travel bag for even more protection on the go.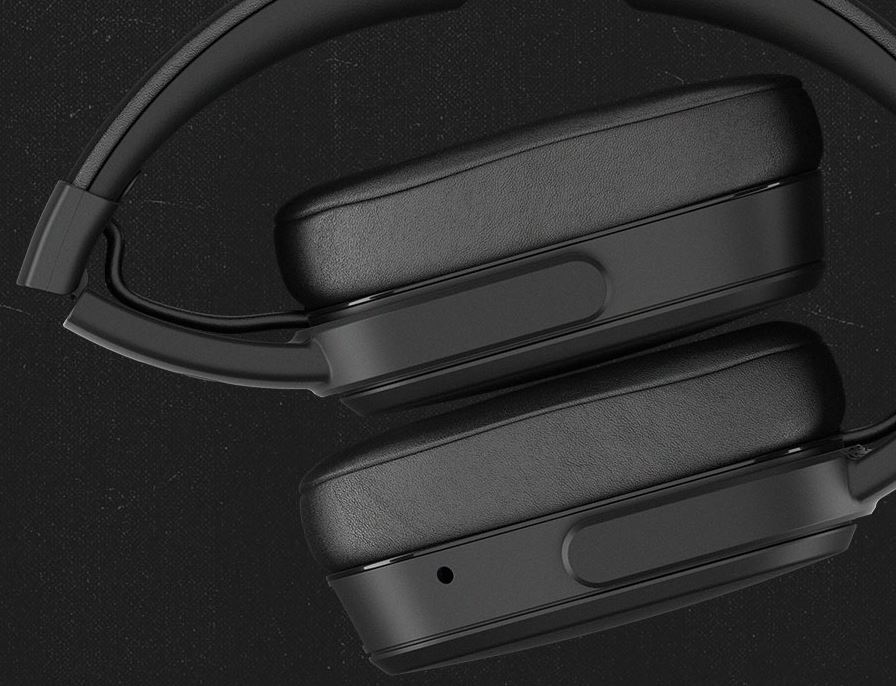 Build Quality
When purchasing a quality set of headphones, the last thing you want is a product that can't withstand wear and tear. Skullcandy designed the Crusher Wireless with quality and craftsmanship so you don't have to worry about them falling apart. For starters, there are the memory foam ear pads. Not only are they comfortable, but they are also more long lasting than most cheap foam ear pads.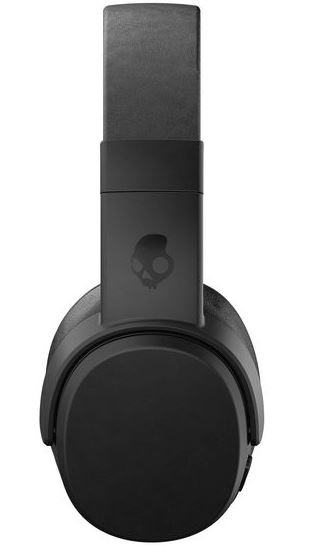 The high-quality plastic is both stylish and durable. While you won't want to be overly rough with the headphones, they'll resist excessive scratching and denting when used with care. All other components are built with care and designed to eases the mind of users. The buttons are solid, and the adjustment features move with strength and solidity. You don't have to worry that the button caps with will fall off or become flimsy. Thus, the overall longevity of the headphones is increased.
For further protection, they come with a carry bag. Their ability to fold makes them easy to transport and fit into the bag, and also reduces exposure while they're being moved around. Since these are headphones you'll no doubt want to protect, Skullcandy made sure to give you the upper hand and design a product that would last.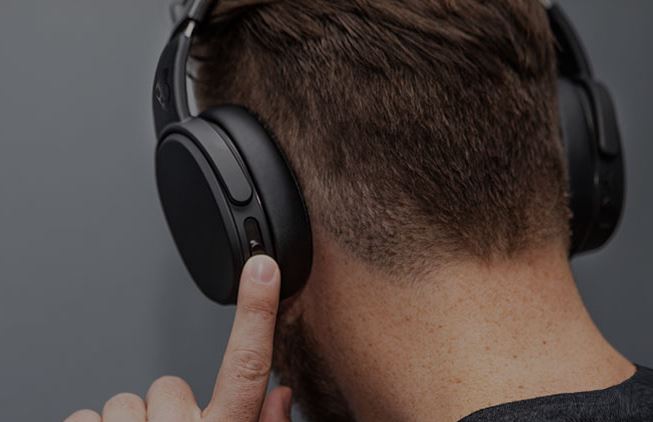 Sound Quality
Sound quality is arguably the most important feature in any audio equipment. Wireless headphones may not deliver the same audio experience as your home theater, but the market is certainly doing its best to replicate the perfect audio experience and deliver it in an on-the-go compatible way. Skullcandy did their best to optimize the wireless audio transmission by offering audio adjustment features that make it easier than ever to get the audio experience you want out of your wireless headphones. With the audio adjustment features, you can adjust the bass to match your tastes and optimize the sound for whatever audio files you listen to. You can crank up the bass for dubstep and tone it down for podcasts.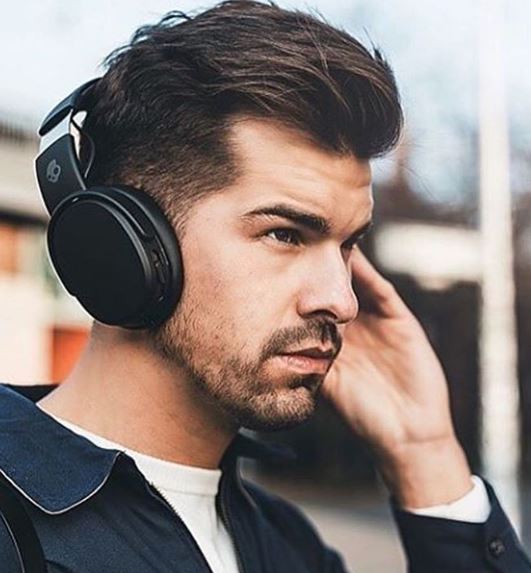 The Skullcandy Crusher Wireless boasts custom tuned audio drivers for rich, refined acoustic sounds that are clear and pleasant enough to listen to all day. But one of the most stand out features of them is the stereo haptic bass. This feature delivers bass frequencies to each ear for true left/right variable bass. Even better, the haptic bass gives you a truly immersive bass that you can physically feel. Haptic bass is designed to access low frequencies that are simply unreachable for headphones, giving you an ultra-immersive bass experience that no bass junky can turn away.
Skullcandy didn't make any sacrifices with the other frequencies either. The treble is crisp and crystal clear, and the mid ranges are natural. Everything comes together as a perfectly balanced soundscape that you can customize your own expectations. When you thought it couldn't get any better, the noise isolation feature drowns out external sound so you can focus on what's important – your music.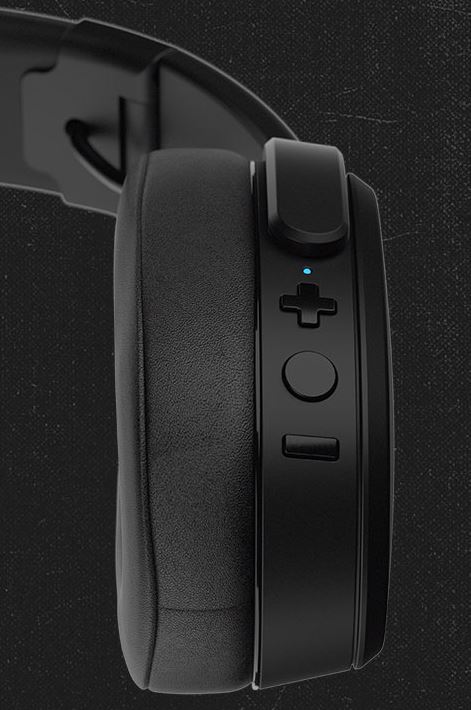 Comfort
Since the Skullcandy Crusher Wireless are the kind of headphones you'll want to listen to as much as possible, it is vital that they are comfortable enough to wear for extended periods of time. Skullcandy definitely made sure to cover all their bases when designing the Crushers, as we were impressed with how light and comfortable they were.
Thanks to the memory foam ear pads, these headphones perfectly mold to your face no matter what the shape. With a soft covering over the memory foam, the ear pads offer optimum comfort that you can be sure will stay comfortable all day. Size wise, they are large enough to cover bigger ears, but small enough that they don't feel overly bulky on smaller heads. The snug fit even contributes to the overall sound quality, making the whole experience that much better.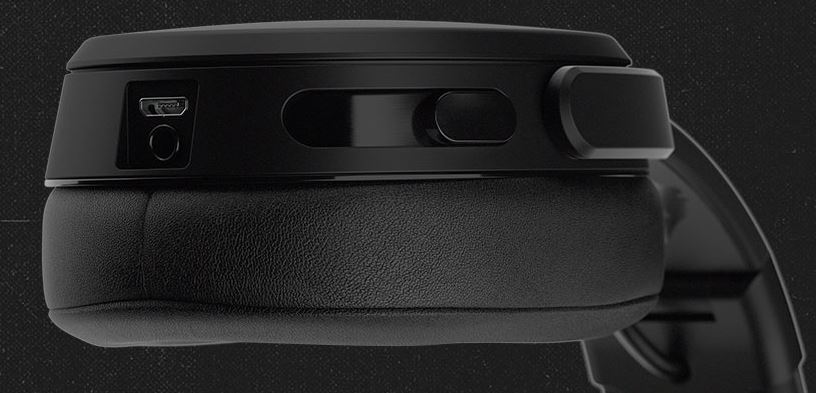 The cushioned headband is a step above many mid-range headphones. It comes with padding that allows you to wear for hours on end without experiencing discomfort. The unique headband cushion is designed to keep tension off the tender spots on your head, and it is adjustable so you can further customize the way they fit to your own unique head size.
At only 1.5 lbs, they're also very lightweight. It can be frustrating when you find a great pair of headphones that give you everything you want, but are too heavy to wear for very long. Thankfully, the Crushers are so comfortable that discomfort is no obstacle.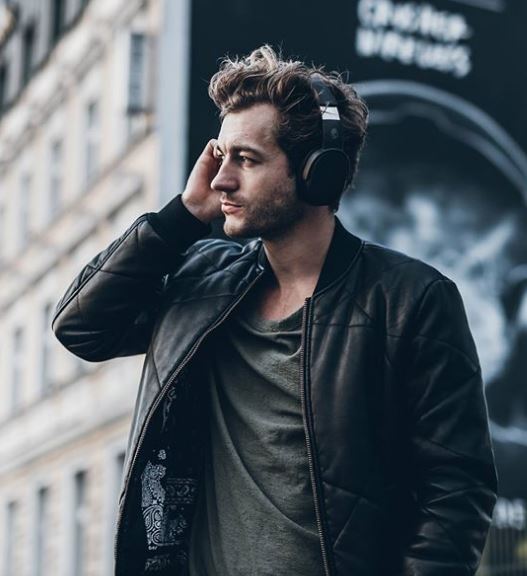 Functionality
It's hard to find wireless headphones on the market that don't also offer some impressive features. It's become the norm, as users have started to expect their headphones to offer compatibility, good battery life and easy controls. Skullcandy certainly didn't miss the mark in this category either. While the adjustable bass is probably our favorite feature, there are lots of others that impressed us as well.
For starters, the Skullcandy Crusher Wireless offers a whopping 40 hour battery life on a single charge. These are headphones you can practically use for a week straight without ever having to set eyes on a single cord. With built in controls, including the ability to take and make calls, and a built in mic allows you to answer calls without skipping a beat in your music, they're a multi-functional headphone designed for users that want the most out of their audio equipment. Easily transition back and forth from conference calls to playlists without skipping a beat.
The Bluetooth compatibility allows users to connect wirelessly to their media without physically attaching them to their device. This makes it easy to use the headphones anywhere, at any time. They seem to give you all the benefits of a great set of headphones, but without the fussy cords and attachments to hold you back.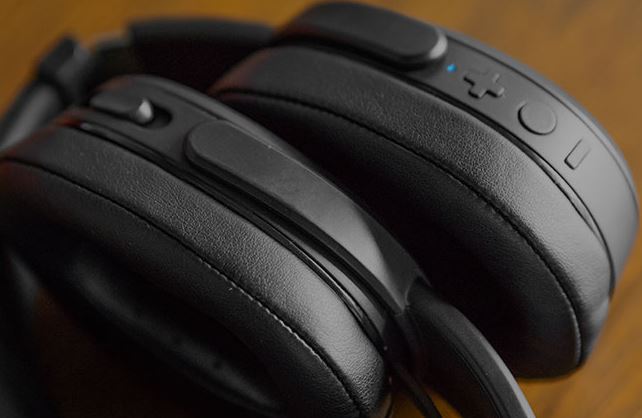 Final Thoughts
Skullcandy products are often associated with a huge price tag that some users don't always consider justified. This can be an especially grey area with wireless headphones, since companies can be tempted to charge a premium price for products that boast lots of features, but don't necessarily deliver when it comes to quality.
The Skullcandy Crusher Wireless Headphones are no such example. Built with craftsmanship and quality materials, they're a highly functional wireless option that can withstand daily wear and tear, and are effortlessly transportable with their compact design. The real selling feature, however, is their customizable sound profile. As a leader in headphones that give you the best in bass frequencies, Skullcandy has outdone themselves with them. Not only do you users experience the lowest, most bone rattling bass you're likely to find in a set of headphones, but they are also adjustable so you can suit them to your own personal preference.