Smartphone cameras are everywhere these days, and for the most part, people don't seem to miss their old-fashioned film cameras. However, there are some times when we all wish we could easily print out that perfect shot from our smartphone camera, and not one of those quick, drugstore upload-and-pickup-later jobs that later fades. Many of us want a real photo, and an easy way to print it out, directly from our smartphone. This is what the Fujifilm INSTAX SHARE SP-2 poses to solve.
A New (Old) Way to Share Photos
Once upon a time, photos were printed from rolls of film. You could order reprints and photos would be shared with friends and family. Now we share images online. But the Fujifilm INSTAX SHARE SP-2 makes it possible to quickly and easily print the pictures we take, and we're not limited to only sharing images online.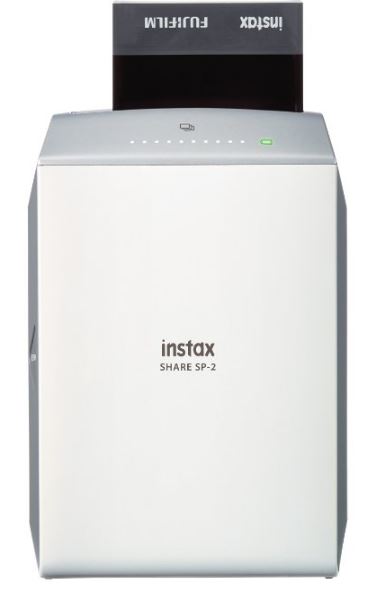 It connects to a smartphone (via USB or WiFi), and credit card-sized images can be printed in as little as ten seconds. It's portable, versatile, and stylish. Who's not going to want to look at this on their desk? And it's so small, it certainly doesn't need to stay there.
How It Works
Charge the Fujifilm INSTAX Share SP-2 and power it on. Load the Fujifilm INSTAX mini instant color film (which you'll have to purchase separately – it comes in a pack of ten film sheets per box).
Download the INSTAX Share app to your smartphone; either Android or iOS is available. Go into the settings part of your phone and connect the phone to the printer (don't worry, this is something that you'll need to do only the first time you use the phone and printer together). It's a relatively simple process and doesn't require any extra wires or technical skills – anyone can do this.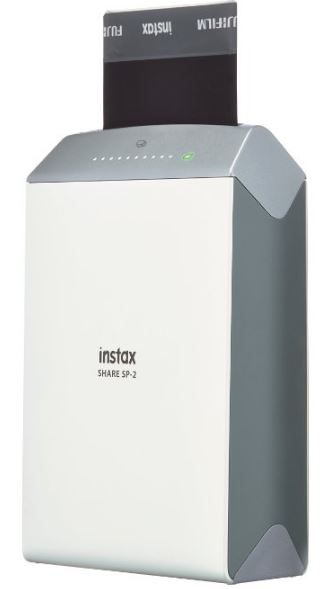 When you're ready to print your photos from your phone, open the INSTAX Share app, and it will access the albums on your phone. You can choose an image to print or edit. Opting for 'print' sends the picture directly to a printer. Choosing the edit option pulls up an array of editing functions to be used before printing, such as filters and frames. After editing the image and marking it done, then you can print it. It's a good idea to avoid powering off your phone while the printer is running because the printer needs to "talk" to the smartphone in order to complete the process.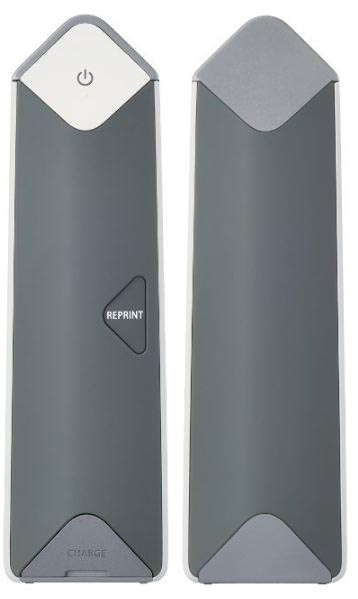 What You Get
These are not your parents' Polaroids! The Fujifilm INSTAX Share SP-2 delivers credit card-sized photos produced with laser technology that actually produces long-lasting chemical changes in the inks, similar to traditional silver halide photography; this is what keeps images from later fading. We're all familiar with those instant or at-home photo print options where your photos fade a few months later – that's not going to happen with the SP-2.
Image quality is actually really good. It produces high-resolution images of 800 x 600 dots at 320 dpi. These pictures have clarity and show degrees of shade and color unlike most photo printing options you have with typical at-home computer printers and photo paper.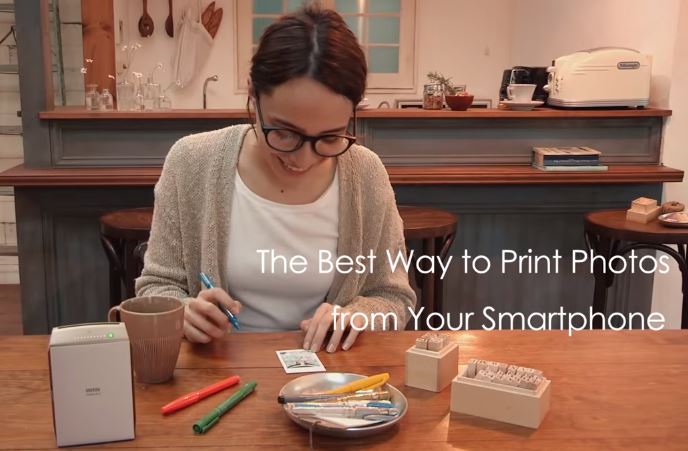 Printer Specs
You know how some things are called portable and you think, I'd never actually take this with me anywhere. Not the case here. This printer is small and lightweight – 3 x 5 x 7.5 inches and it weighs only a half-pound. It's easy to drop in a bag or grab on the go so you really can print anywhere – there's a WiFi connection for the smartphone and printer to interact, or a USB cable for printing in places where there's no WiFi access.
The printer comes in low-key silver and gold colors. These look like high-end devices, sleek and comfortable to hold and use. There are buttons that light-up to indicate how much battery power is left, and how much film is left in the camera. The printer can accommodate both JPG and PNG files, and print them at a lightning-fast rate of 10 seconds per print.
Additionally, there's a reprint button so you can share another copy, quickly and easily. You can even share the edited images to your social networking accounts in a matter of seconds.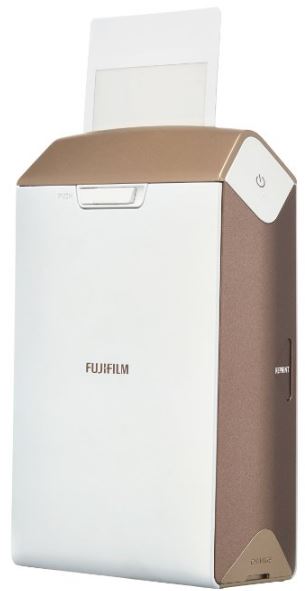 Filters and Fun
Perhaps the funnest thing about the Fujifilm INSTAX Share SP-2 is its ability to apply and adjust numerous filters that come included with the app. You're given the ability to create custom filters with sliders to modify the saturation, brightness, and contrast of the colors in a picture. There's a smart filter to automatically make these adjustments for you, so that you can get the most from your photos at the simple touch of a button.
Additional filters allow you to give your pictures a classic look in black and white or with a sepia tint. 'Write' on your pictures with words and numbers, or pre-print the date and location as well. It's always a good idea for folks who forget to write down the who, where, and when on the back of a photo and then can't remember a couple of years later where or when it was.
Advanced filters allow you to create collages with your photos, as well as split photos. This gives you the freedom to turn that panoramic shot from your summer vacation into 2 or 3 smaller snapshots. One particular template accommodates images you already shot in the square format on your phone, while another template accommodates the text you want to add, so that it looks like a caption.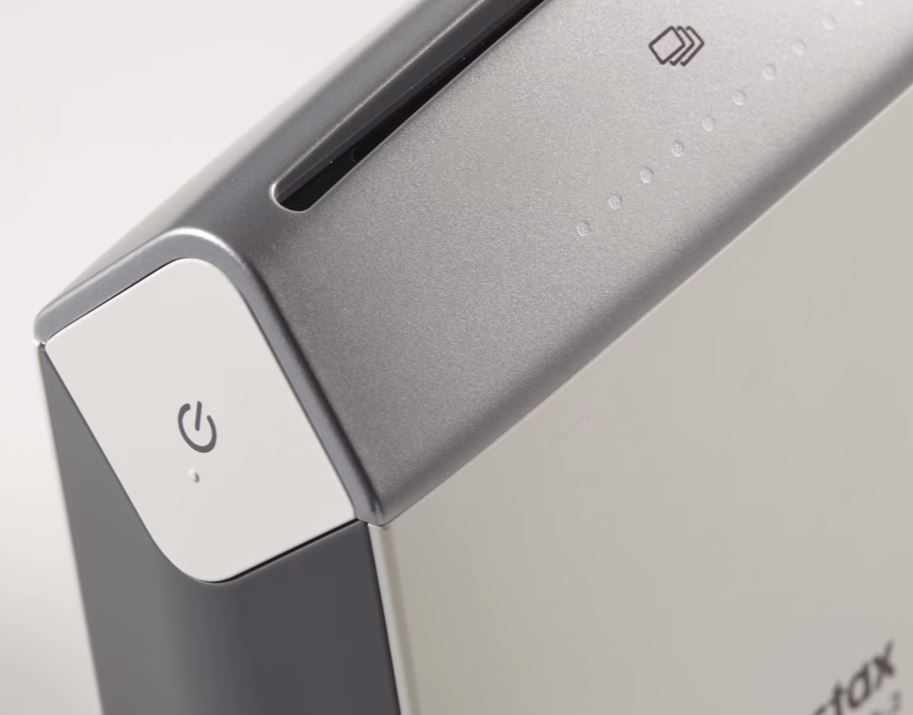 Want to print your pictures from your social media accounts? No problem. You can print the photo with an accompanying social media account border (like a screenshot from your account) that includes the date, time, and social media stats. It's pretty cool to print your favorite photo from Twitter and also see a small red heart and the number likes you've earned next to it! Ultimately, this allows you to capture both the moment in the image, and your own social media moment at the same time.
The app affords users a few really unique filter options, like the ability to reprint images with 'limited edition' numbers. A 'real time' template adds the background info collected when you took the picture on your phone, such as date, temperature, time, etc. It's pretty cool to look at, and adds an additional element of 'memory' to your photos. The app also has seasonal headers and frames for holiday snaps, ideal for quick prints or sharing back to social media.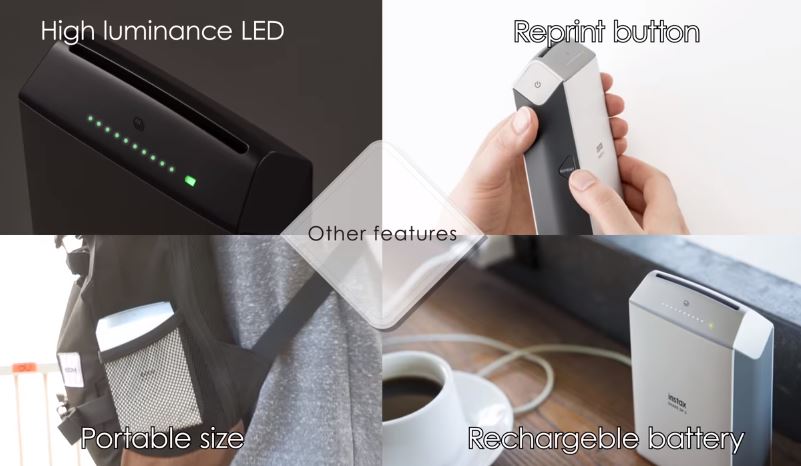 The Overall Snapshot
The Fujifilm INSTAX Share SP-2 is a fun and versatile tool that – for hobby photographers – is a great choice. At it's price, it's not exactly an inexpensive investment for everyone, but it does offer quite a decent amount of bang for your buck. Depending on how avid a photographer you are, it can get pricey to keep buying film, but having good quality prints that don't fade makes it really worthwhile.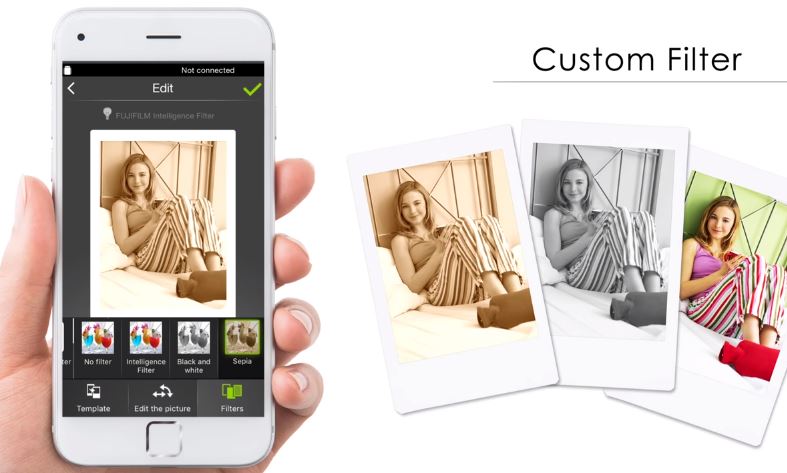 It's easy to use, with a minimum of prep, buttons, and steps to remember. It's accessible for both amateur photographers and everyday smartphone users of all skill levels. With the accompanying app and its multiple filter and customization options, there's really no limit to the creativity you can apply to your photography. The small size makes it easy to tote in your bag, briefcase, or car; or, you can leave it right on your desk.
It's kind of a drawback to think you can only get credit card-sized prints but on the other hand, it makes it easy to just print and put these pictures in your wallet or pocket and keep going. So, not only is the printer portable but the print-outs are, too. These small prints are ideal for work lockers, craft projects, etc. Overall, you could say the old adage is true – good things do come in small packages.