Battery grips, or "vertical power boosters" as Fujifilm calls them, have been popular as long as mirrorless cameras have been around. You've probably seen them before. They're big, bulky, and in most situations, actually pretty handy! The camera community is quite polarized on the issue of battery grips. Some feel that mirrorless cameras are already large and chunky without the grip. But most of the people who have used them often question if they could ever live without!
Fujifilms X-T2 is currently the company's top mirrorless camera. The camera has received nothing but praise as the small upgrade directly addressed nearly every problem with the previous model. Owners of this camera love it for the vintage design, impressive build quality, and most importantly the impressive images it produces. Now, Fujifilm X-T2 owners can take advantage of the benefits of their new Vertical Power Booster VPB-XT2.
There are two simple reasons for using a Vertical Power Booster. True to the name, it boosts your power. By adding two standard batteries, you'll take hundreds of additional shots before having to recharge. The next reason you might want a Vertical Power Booster is to address an inherent flaw with the DSLR form factor. The cameras are great for shooting landscape. But try to take an image in portrait orientation and things get awkward. Most battery grips add a second shutter button to the lower right side. This means that when you rotate your camera, snapping a shot is just as easy as it is in landscape. Let's take a look and see how Fujifilm's Vertical Power Booster VPB-XT2 stands up to its predecessors.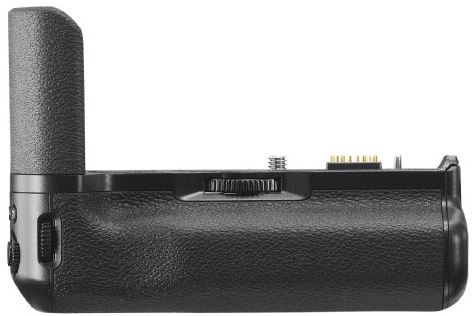 First Impressions
The Fuji XT-2 emodies everything we've come to know from the Japanese cameras of yesteryear. Compact, efficient, all metal, and most importantly precise. With the Vertical Power Booster VPB-XT2, you can expect the same. But it's not just the build quality that stands out with this add-on, it's also the features. You'll notice on the side there is a switch that can be used to activate boost mode. In the standard mode you simply extent the battery life, but boost actually increases power to the camera and improves all sorts of functionality. Another thing you notice with the battery grip is the sheer number of buttons. This grip doesn't just give you the shutter, it also gives you a plethora of other handy buttons that make taking photos in portrait a breeze.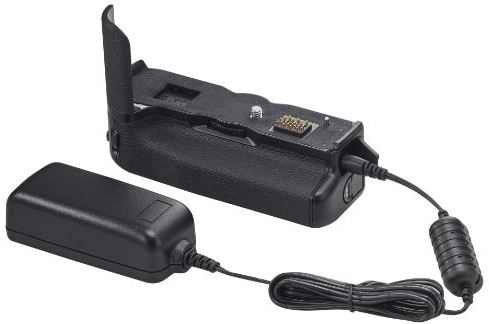 Build Quality
The build quality of the Vertical Power Booster VPB-XT2 is impressive. It may even be the best on the market. When initially announced, Fuji did not release the weight. This lead to a lot of talk about how heavy it would be. After all, an all metal battery grip can't be light can it? Surprisingly, it can! It weighs in at 1.5 pounds.
Certainly not the lightest on the market, but Canons all plastic battery grip weighs nearly 1.4 pounds. The rock solid build of the VPB-XT2 is absolutely worth the extra ounce plus change. When attached, the grip and camera feel like a single cohesive unit. It is not loose, wobbly or uneven. It simply lines up perfectly with the contours of the camera for a pleasant shooting experience. The initial X-T1 had a common defect with some of the buttons. In the T2, many people commented on how firm and tactile the new buttons felt. It's these very same tactile buttons that were used in the battery grip, making it easy to actuate them without really having to pay attention.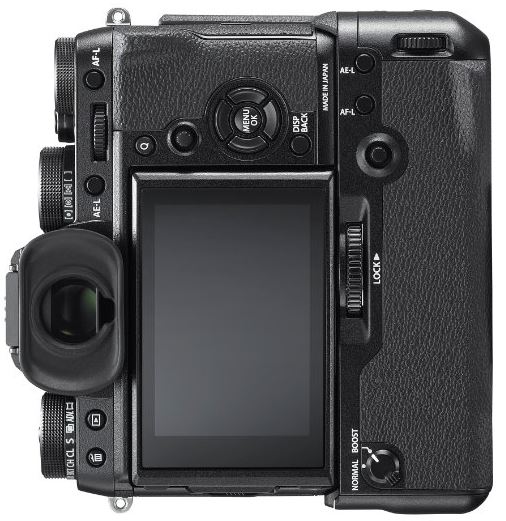 Controls
The Vertical Power Booster VPB-XT2 has more buttons on it than most battery grips on the market. For the most part, they replicate the exact button layout found on the actual camera. Most importantly you have a focus lever, so you can adjust the focus of you image while using the viewfinder. In the front, you have a similar lever used to adjusting the exposure. Turning Autofocus or Autoexposure on and off is simple, with the AF-L and AE-L buttons located right where your thumb normally rests. Next, you've got a release button that allows you to remove the battery tray.
Of course, there are still many more features in your camera that do not have a dedicated button. Some consumers find cameras to be super complex these days. With buttons, knobs, and switches everywhere, how can you know what to do with them all? Fujifilm simplified this by keeping only the most essential buttons in place, but still leaving a single button that can be used to access all of the more advanced functions. This is known as the Q button, which stands for "Quick." Pressing the Q button will illuminate the display.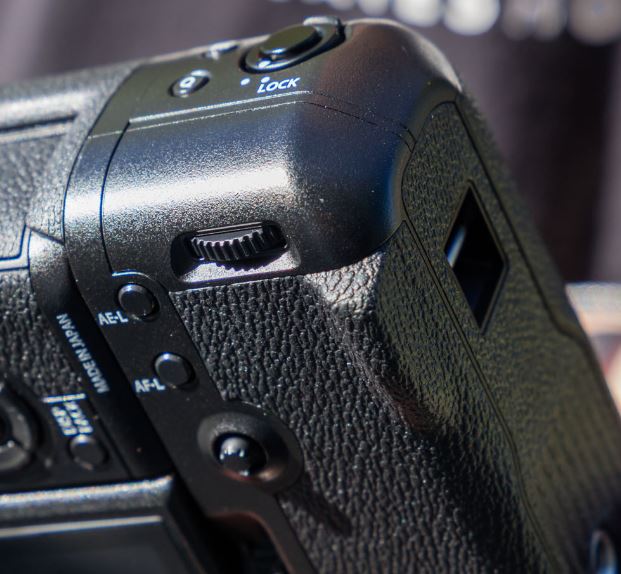 Conveniently, the display is brought up in portrait mode. Using the thumb lever will allow you to scroll through all sorts of options you might need access to. The first press gives you a display detailing your focus and exposure settings. Moving forward through the list, you'll have access to ISO settings, exposure bracketing, white balance, focus type, focus points, and finally drive mode.
The Q button is especially useful if you are going to be shooting in HDR occasionally. By scrolling through to the "Exposure Compensation/AEB settings", you'll be able to use the focus knob to set your brackets. For example, HDR usually requires something like -1, 0, +1. After changing the drive mode to burst, you'll be able to simply hold down the shutter while your camera automatically takes three different shots over the exposure range you selected. The process is not normally this simple even in landscape mode. Having access to this feature in portrait mode makes sense, as HDR is an incredibly handy feature to use in portrait photography.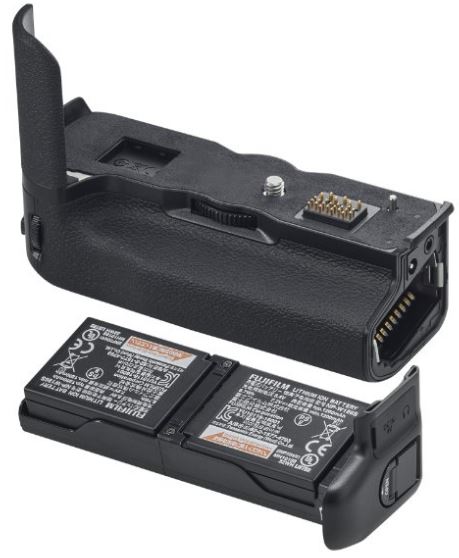 Battery Performance
The Fuji X-T2 is not exactly known for its battery life. A single battery will allow you to take around 350 shots. With the Vertical Power Booster VPB-XT2, you can extend its life to take over 1000 independent exposures. Charging a single battery takes around 2 hours, so you might expect to have to wait a total of 6 hours for all three batteries to charge once they are drained. Amazingly, the Vertical Power Booster also acts as a charger. It can charge both batteries at the same time. So by using your battery grip and the charger that came with your camera, getting charged up takes no longer than it did with a single battery.
Boost Mode
Simply extending the battery life is only half of what the VPB-XT2 can do. The lever on the back allows you to switch from normal to boost mode. In boost mode, the goal is not to extend the battery life, but to increase the amount of voltage the camera is receiving. This has all kinds of handy features. For starters, the frequency with which shots are taken in burst mode is increased from 8fps to 11fps. The frame limit has also been dropped. Provided that your memory card is big enough, you could theoretically hold down the shutter and continually expose over 1000 exposures until all of the batteries went dead.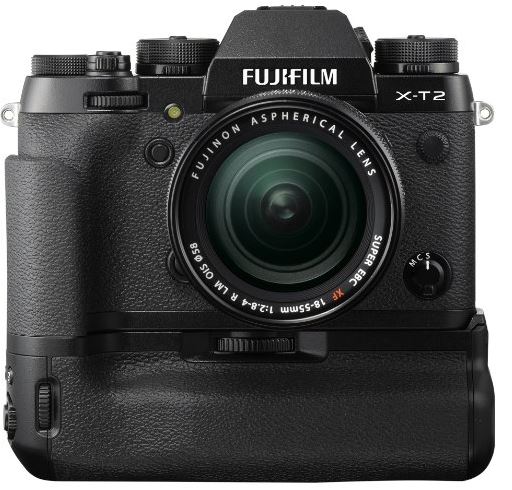 If you've been taking advantage of the glorious 4k video that the X-T2 is taken, you'll be please to know that boost mode removes the most frustrating limitation of the X-T2. Previously, 4k video was limited to 10 minutes of exposure time. Now, you'll be able to shoot up to 30 minutes of 100Mbps raw 4k video.
Final Thoughts
For most serious photographers, there isn't even a question about purchasing a battery grip. Fujifilm has gone over and above the industry standard by adding a ton of great features to their power booster. People who travel with irregular access to power will love the additional exposures they can capture. Anyone who is regularly shooting 4k video, even if you're doing it in landscape, will appreciate the extended file size limit.
If portability is your number one concern, Fujifilm VPB-XT2 Vertical Power Booster may not be the best purchase. There is some extra weight added to the camera. However, the Fuji X-T2 is already a very lightweight camera. Both the camera and the battery grip are still a fraction of the size, weight, and price of competing models like the Canon 5DS R or Nikon D810. Unless you have the ability to charge your camera every single night and never take photos in portrait mode, the list of benefits to the battery grip is too long to ignore.