Smart watches are no longer a shocking new technology. The novelty of checking your text messages from your watch or changing the song is gone. Any smartwatch on the market can do this. For this reason, manufacturers are moving away from watches that do everything for everyone, and focusing on watches that are really good at doing one specific thing.
In this regard, personal fitness wearables are the most popular type. This is actually one of the most unique features of smartwatches. Sure, you can track your rungs via your phones GPS, and take your heard rate periodically using the special sensor. But no serious running is going to find himself romping around with his index finger held tightly over the optical heart rate sensor. They're going to go for a watch that can track his workout automatically, in the background.
The Forerunner 935 is the must-have watch for serious fitness enthusiasts. Not only does it have all the features you know and love, but Garmin has gone through several generations of this watch, each step drastically improving the performance. Before launch, the impressive specifications and feature-set has runners enthusiastically keeping tabs on product development. Now, we've had the opportunity to go hands on and find out what this watch can really do.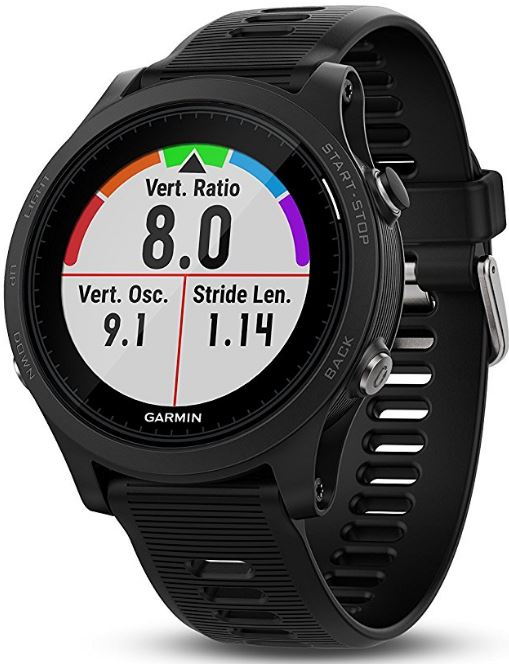 First Look
The Forerunner 935 is using Garmin's popular operating system that has been making a serious dent in the fitness wearables market. In this industry, that's rare. How many of you are running a windows phone? Chances are, not many. With consumers flocking to apple and android products, manufacturers really have to create something special if they want users to be a part of their ecosystem.
There is one simple reason that Garmin's software is so popular. It's darn good. This watch doesn't just track your workout, it gives you plenty of helpful advice. You'll know if you're pushing yourself hard enough. You'll know how you're doing compared to previous workouts. And most importantly, you're getting information that is specific to the activity you're performing. To see how this works in the real world, let's go in-depth.
Hardware
There is some powerful software on this watch, but more importantly there is high end hardware to back it up. Like most models, you get a fully circular display that can read data from the built in GPS and Bluetooth. But your data is made more accurate with the inclusion of a barometer, altimeter, gyroscope, compass, and optical heard rate sensor. Optical heard rate sensors are considered standard in watches, but serious fitness buffs might find them to not be enough. If you have a chest mounted heart rate monitor, this watch has the protocols necessary to sync up to it.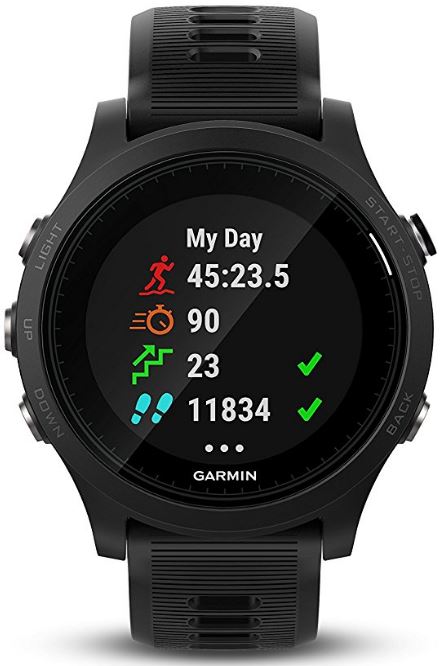 You'd think that all of this hardware puts some serious drain on the battery. But Garmin has one of the largest batteries in the industry, allowing you up to two weeks of use in watch mode. In GPS mode, it will last for about 24 hours. With every sensor on at the same time, you'll get 14 hours. Even if you're an Olympic athlete spending 80 hours per week training, you'll only have to charge it up once a day. But more serious athletes will be able to go a few days in between charging.
Measurement
All of these sensors are very high accuracy, but on their own they don't do much. What makes this watch special is how all of this data comes together. Before you get started, you'll want to choose your sport. Running, swimming, cycling, and even golf are supported. Under each option, there are several sub choices. Are you running laps? Training for a marathon? There are hundreds of different options, each with it's own sets of data. All of the advanced sensors help you track complex metrics like stride length, time off ground, total altitude climbed, and many more.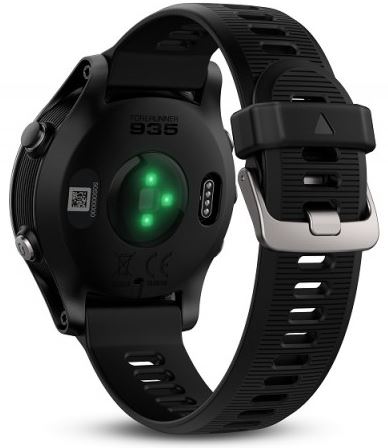 This is useful because it makes that data more accurate. When you're running up a hill, your distance covered is going to be less than if you were running on flat ground. This doesn't mean that you weren't working as hard. Thanks to the altimeter, the watch knows this.
We could write a book on every specific feature on this watch. Since Garmin is constantly updating the software and adding more features, by the time it was published, it would likely be out of date. But the measurements and readings that this watch give you make it feel like so much more than just a simple measurement tool. It's a feedback tool. With this watch on your wrist, it's like your own digital trainer accessible at any given time.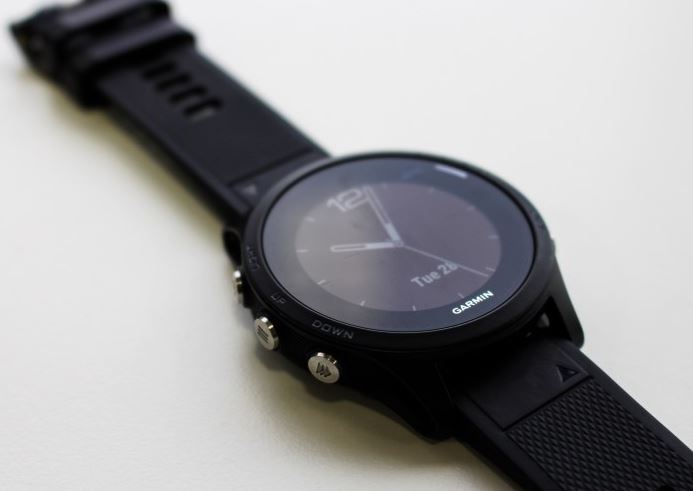 Software
Garmin's watch software is very simple in design, and easy to use. They've traded flashy designs and fancy menus for something that is easy on the eyes, and easy on the fingers. Tapping the screen brings up the menu. This is a simple list that you can scroll through with your finger. Tapping the item brings up either sub options, or the activity screen.
The activity screen is different for each activity. Usually, there is a single core metric and a few bits of additional data below. There is often a way to interact with the activity screen. For example, tapping on the running activity screen will start a new lap.
These activities are really what make the watch so powerful. Garmin has found the perfect balance between being informative and inspirational. They love to peg your current stats against previous ones, or recommended targets. When we were using it, we felt as if we were always in a competition with ourselves. The data we were given helped us to understand our technique, and would draw attention to both our successes, and areas we could improve. It's not constantly telling you that you were 2% slower than your best day the previous week. Instead, it's like it's saying, "Great job! You did this. Next time, try and see if you beat it."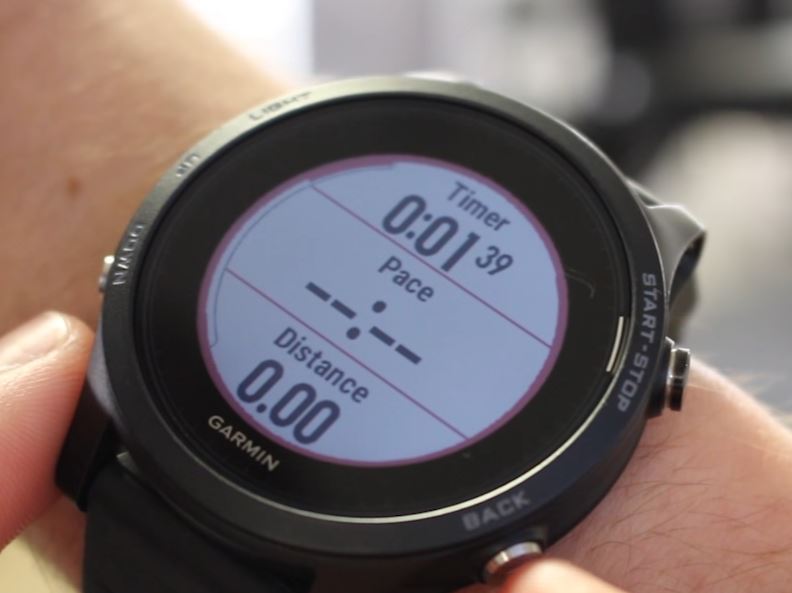 Additional Features
Although this is one of the best fitness watches on the market, it still works great as a standard smartwatch. Garmin has their own smartphone app you can download to sync the watch. From there, you're now able to get every notification from your phone on your watch. You'll know when your uber has arrived, or when somebody comments on that great photo you just posted on Facebook.
But, most importantly, these aren't just notifications. You can also interact with them. There is basic web browsing capability built right in, and you can access many apps. You can browse social media, read your emails, and change the currently playing track.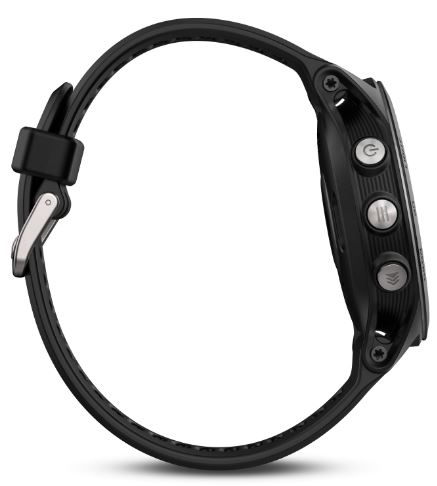 You can also set custom screens that access data from the watch. Tracking your calories on your phone? Great, you can track the amount of calories you burned that day too. With the Forerunner 935, the possibilities are virtually endless. Garmin has many other watches on the market, and this particular model has virtually all of the same features.
Disadvantages
This watch really has a lot going for it, but this comes with a drawback. Getting such a powerful watch isn't cheap. In fact, it's more expensive than some smartphones. It's important to remember that you're buying it for the ecosystem and powerful sensors. If fitness is a bonus, then there are plenty of cheaper smartwatches for you. But if you're looking for a watch that takes your health as seriously as you do, this is definitely something that you should consider.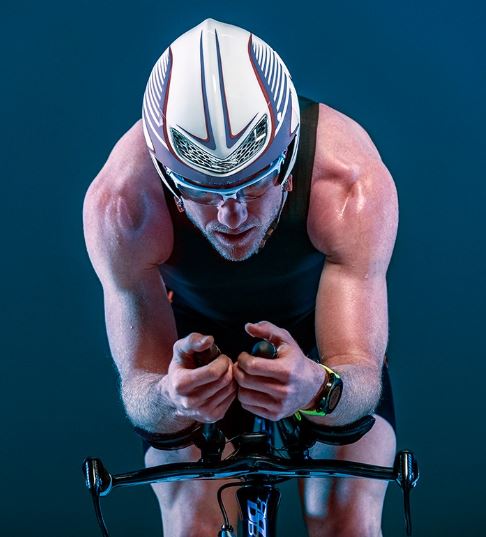 Final Verdict
We could tell you that the Forerunner 935 is one of the most advanced measurement watches in the world. We can tell you that there are more sensors in it than an iPhone 7, and more customized software screens then Android wear. That's not why you buy something like this. If you're always chasing the numbers, then it's only a matter of months before something new comes out that is even better than this model.
The reason you'd buy a watch like this is because of how it uses the data. It collects information from hundreds of different points, compares it to existing data sets, and say "this is what you need to know".
If you're serious about your health, we're confident that this watch will help you make the most of your workout. The best thing about software is that it's ever evolving. Instead of the hardware which, like all technology, will slowly become dated as time goes on, the software is only going to get better. For some, this is because you'll be creating your own custom activity screens with a few swipes. For others, it's because Garmin will keep you up to date with new features. But one thing is certain – it's all uphill from here.
Meet Derek, "TechGuru," a 34-year-old technology enthusiast with a deep passion for tech innovations. With extensive experience, he specializes in gaming hardware and software, and has expertise in gadgets, custom PCs, and audio.
Besides writing about tech and reviewing new products, Derek enjoys traveling, hiking, and photography. Committed to keeping up with the latest industry trends, he aims to guide readers in making informed tech decisions.