Overall Design -

9/10

Connectivity -

9/10

Performance -

9.5/10

Graphics -

8/10
Summary
Our deep dive into the world of the GEEKOM Mini IT13 i9 Mini PC was nothing short of a blast. From the time we first unboxed this machine to our extensive user testing, it's clear that GEEKOM has made a genuine contender in the realm of compact computing. The Mini IT13 i9 goes beyond size; it offers potent performance, striking aesthetics, and versatile functionality.
Pros
Powerful 13th Gen i9 CPU
Robust build quality
Extensive port selection
Admirable gaming performance
Cons
Audible cooling fan
Pricier than some competitors
Ever since the advent of Raspberry Pi computers, companies have been trying to build small but functional alternatives. And up until now, the offerings have been pretty lackluster. Sure, they look cool and all, but it's what's inside that counts. And that has never been truer in the realm of mini PCs. Today, however, options are plentiful, with several quality systems available.
One viable competitor is GEEKOM, with its newly unveiled Mini IT13 i9. It's a portable powerhouse that demands a look. So let's do just that and closely examine what this PC is all about.
Unboxing the Mini IT13 i9
While some tech products offer a dog-and-pony show of ostentatious packaging, GEEKOM goes for the minimalist route. They've cleverly decided that simplicity is key; no need for a song and dance when you've got a powerhouse on your hands. Inside, you'll find all the essentials: the unit, VESA mount, power adapter, HDMI cable, and the instruction guide.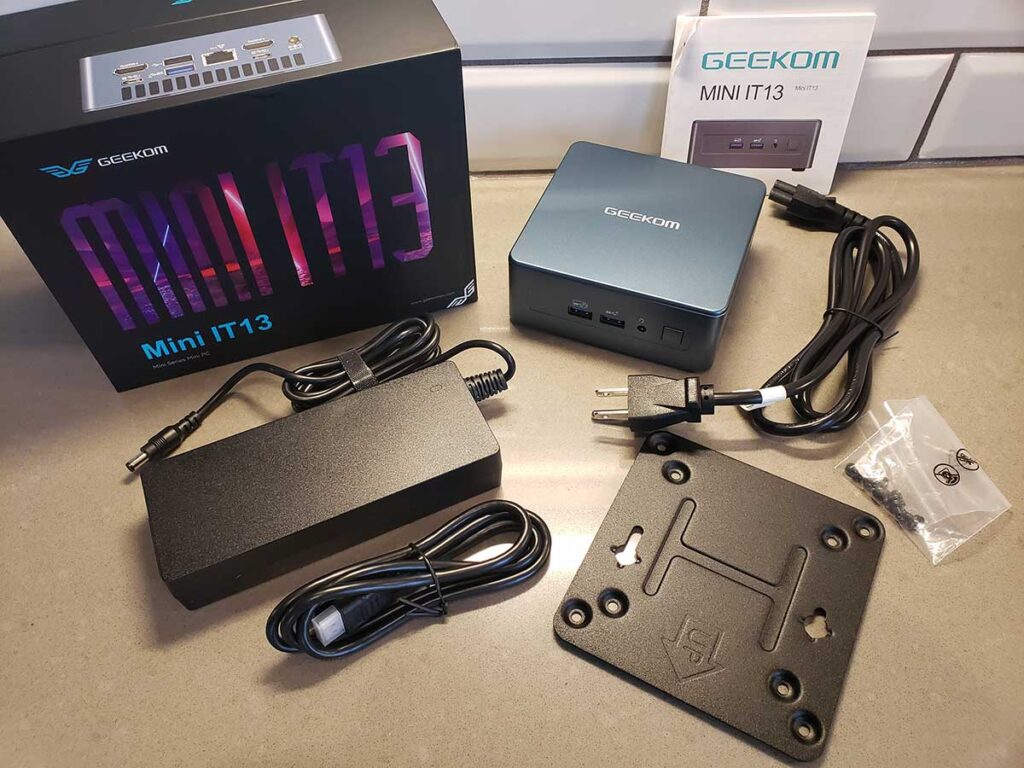 Tip: Use code nerdtechyit13 for a $40 discount when you order the Mini IT13 from GEEKOM's official website.
First Impressions
For starters, we think it's important to talk about the Mini IT13 i9's size and weight. It measures a compact 4.6 x 4.4 x 1.9 inches and weighs in at just 1.43 pounds.
It's hard not to marvel at the juxtaposition of this tiny form factor and the beastly 13th Gen Intel Core i9-13900H processor it houses. If you think that something this light can't be sturdy, think again. It's got a build quality that conveys durability without needing to bulk up.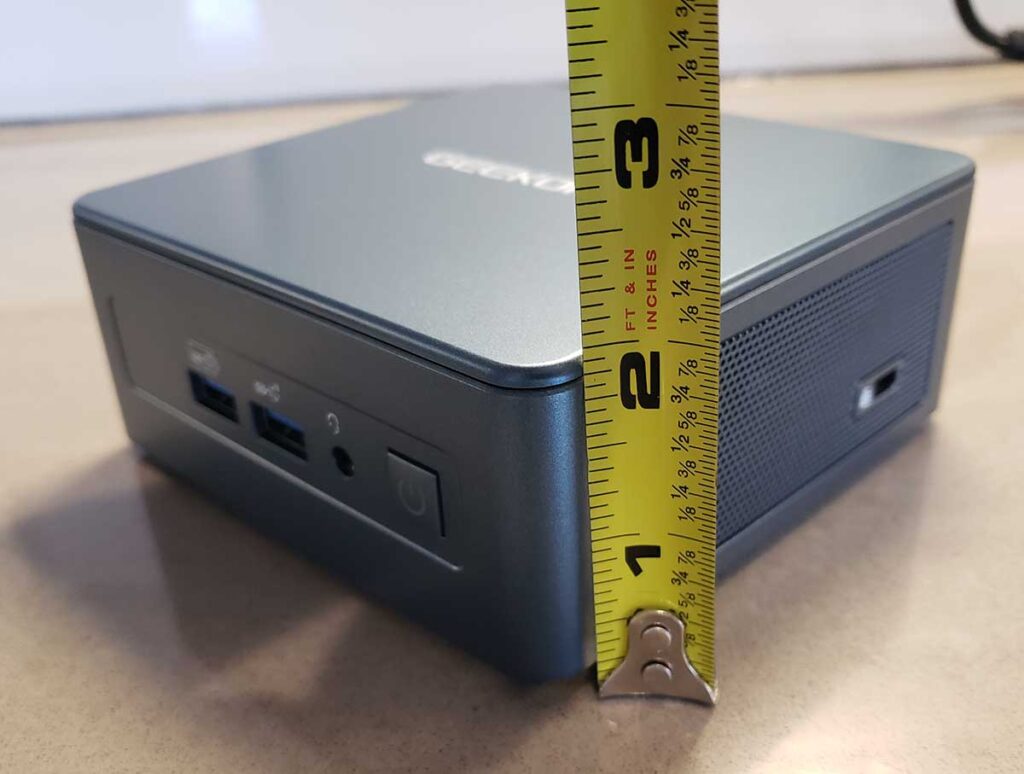 The Feel and Aesthetic
Straight out of the box, the Mini IT13 i9 feels like a piece of premium technology. The metal frame boasts a smooth, attractive metallic blue finish, giving it an aura of professionalism. This could be crucial, especially if you're planning to use this in a corporate environment.
And yet, it'll also look right at home on any gamer's desk. It doesn't scream for attention with flashy designs, and that we're thankful for. What it does do is maintain an understated aesthetic. And that's what allows it to fit effortlessly into any workspace or home entertainment setup.
Build Quality: Compact but Mighty
The device is well-engineered and tightly packed. The casing feels robust, and the ports are neatly aligned, indicating good manufacturing practices.
Nothing feels flimsy or haphazardly put together, which is always a sign that the manufacturer has invested in quality control. And let's face it, when you're dealing with a 14-core CPU and an Intel Iris Xe graphics unit, the last thing you want is shoddy craftsmanship.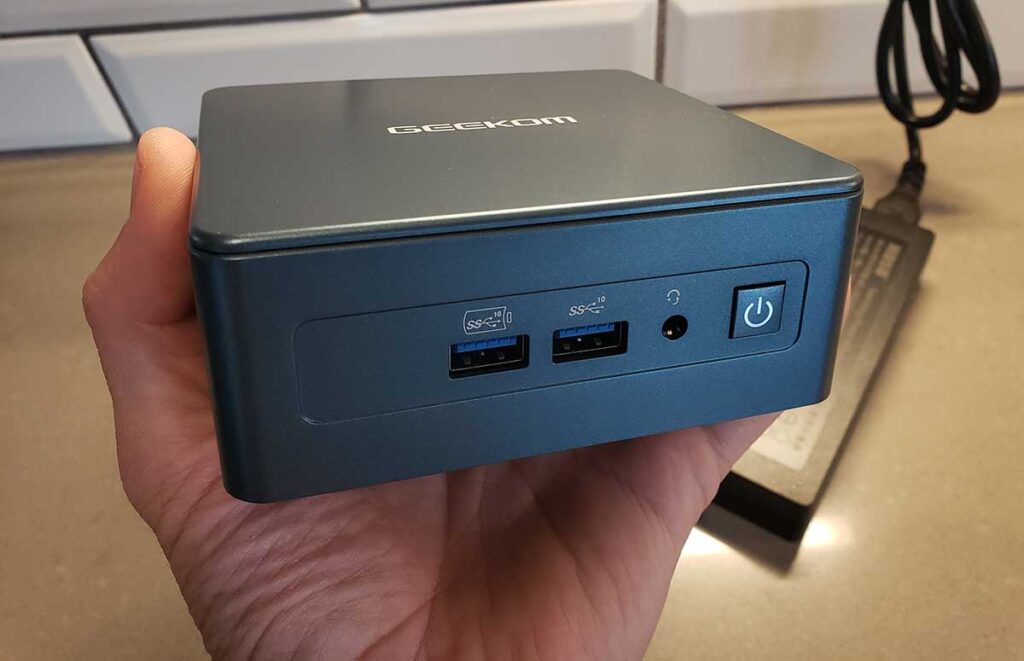 Handling the Mini IT13 i9 for the first time elicits a sense of joy and anticipation. The product's design language is clearly built around the idea of packing in maximum performance without demanding a lot of desk real estate. So far, we like what we're seeing. But the real test is how it performs. And we couldn't wait to try out this little blue wonder.
Performance Overview
The age-old adage "Don't judge a book by its cover" fits this machine well. Behind its modest exterior lies a combination of processing power and technological prowess that is nothing short of remarkable.
Processing Power
As mentioned, this machine comes with a 13th Gen Intel Core i9-13900H CPU, featuring an impressive 14 cores and 20 threads. For those unfamiliar with tech jargon, let's just say it's the computer equivalent of a muscle car engine in a compact sedan.
Our in-house tests involved several demanding tasks, including data analytics computations, 4K video editing, and even a bit of gaming, just for good measure. The result? The device not only handled them but excelled, showing minimal latency and no noticeable slowdowns.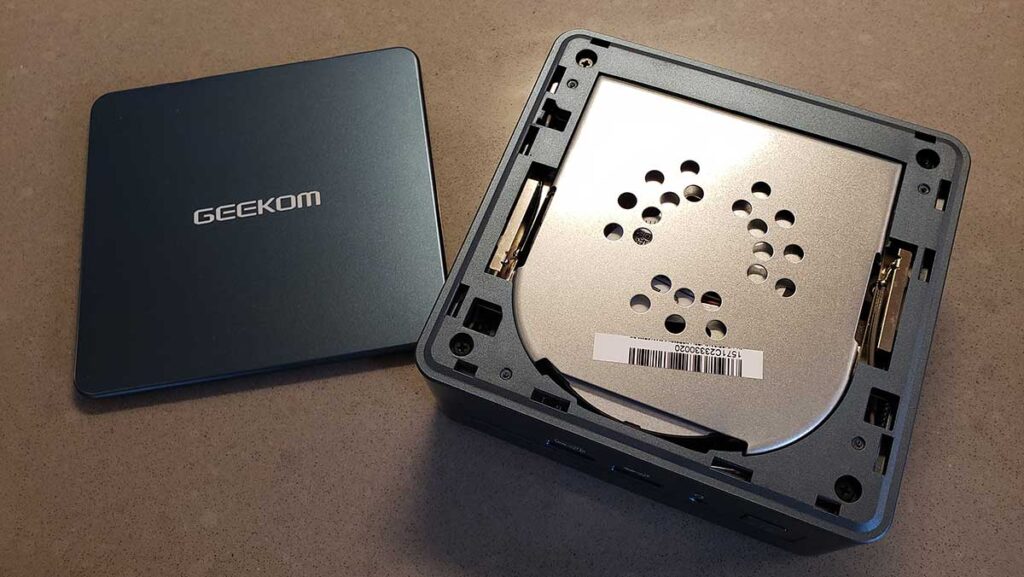 Graphics Performance
This mini PC incorporates an Intel Iris Xe graphics unit, which may not turn your world upside down but certainly ups the ante for what integrated graphics can accomplish. We tested its mettle by connecting it to a 4K monitor and playing high-definition videos.
The visual fidelity remained high, with crisp rendering and vibrant color reproduction. Even without an external graphics card, this unit proves that it can be a reliable asset for moderate graphical tasks.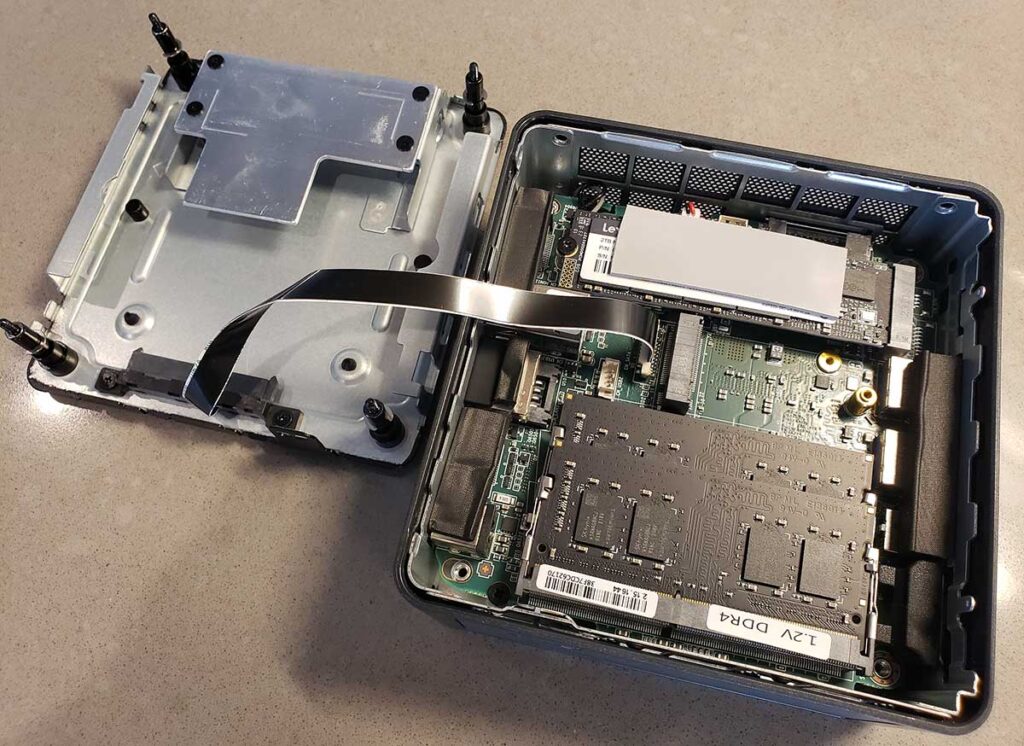 Cooling and Noise
The notorious blower-style cooler has its share of pros and cons. On the one hand, it effectively disperses heat, keeping the CPU cool even under heavy loads. On the other hand, it's not exactly the most discreet sound in the room.
With noise levels hitting up to 43.6 dBA, let's just say this device won't be winning any awards for being the most silent PC out there. But let's face it; when you're packing this much power in such a compact form, some noise is a small compromise.
Our performance tests reaffirmed that this unit is far more than a tiny box. It outperforms your typical Raspberry Pi in numerous ways. In fact, it's a capable machine that could easily serve as your main computing hub for both work and play.
We think it's the perfect blend of a high-end laptop and a desktop PC – compact, versatile, and incredibly powerful.
User Experience
Now for the crux of the matter. Specs and numbers can paint a picture, but it's the day-to-day experience that reveals the true colors of a device.
So we did what any rational tech enthusiast would do: we put the Mini IT13 i9 through a battery of real-world tests. Hang tight because we've got some surprising results to reveal.
Gaming
First, let's talk about games. It's the topic that a vast majority of consumers will want to know about. Can this thing hang with modern games?
We tried popular titles like Overwatch and GTA V to gauge the unit's gaming mettle. Although you won't be pushing any record-breaking frame rates, we were pleasantly surprised by the performance.
On medium settings, both games ran smoothly without any irritating lags or frame drops. While it's not going to replace a dedicated gaming rig, it's definitely not a slouch in the fun department.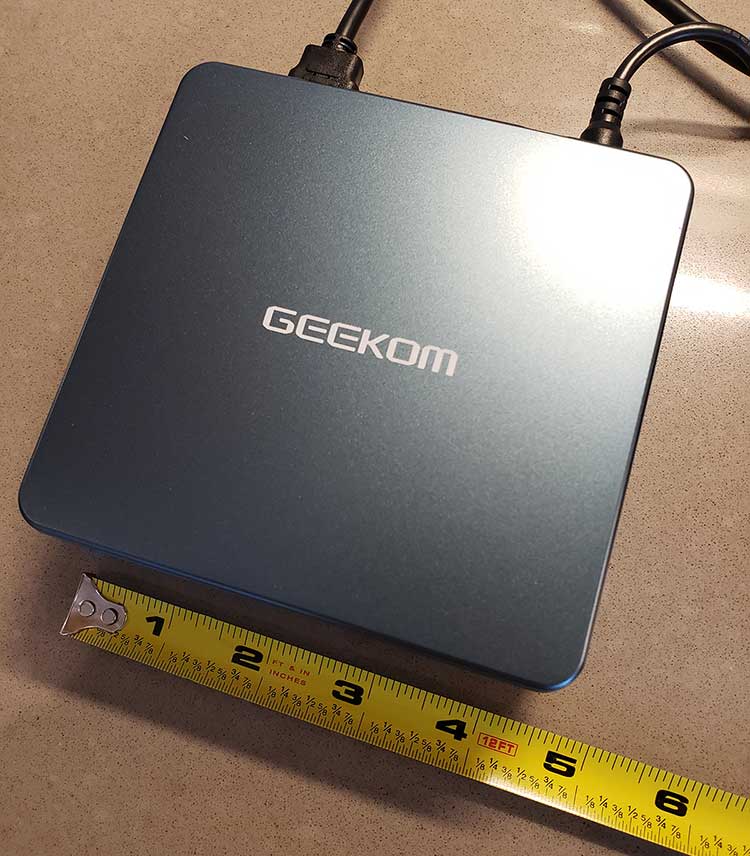 Spreadsheets and Data Analysis
Moving on to something that would make office workers either groan or grin: spreadsheets. We crunched some serious numbers using Microsoft Excel, running complex formulas and data visualizations.
As far as work performance goes, this is your office MVP. The mini PC handled large data sets like a pro, leaving enough system resources for us to multitask with other productivity apps open, like a web browser with multiple tabs.
Art Programs
For the artsy among us, we threw some Adobe Photoshop and Illustrator into the mix. Not only did the Mini IT13 i9 handle basic tasks like image editing and vector illustrations with ease, but it also managed to handle more resource-intensive actions such as rendering effects and complex layering quite well.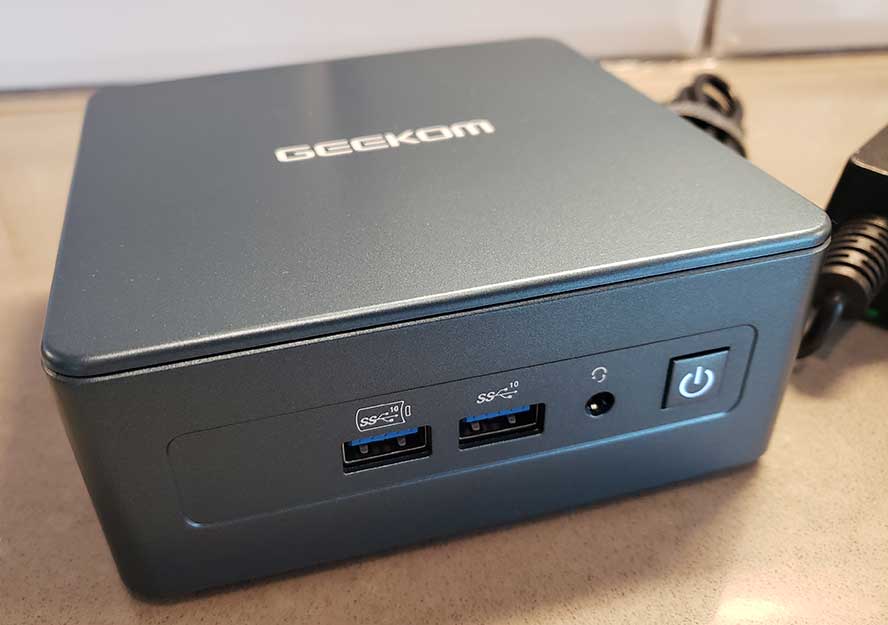 Multi-Display Productivity
Given the PC's impressive port selection, we couldn't resist testing a multi-monitor setup. We hooked it up to two 4K monitors and performed a series of tasks: coding on one screen, research on the other, and a little bit of YouTube playing in the corner. It didn't bat an eye; everything remained snappy and responsive, just the way we like it.
Web Browsing
As an ultimate test, we unleashed the one thing that brings most computers to their knees: dozens of browser tabs. From video streaming and social media to a slew of news sites, we went all in. The outcome? Not a flinch. The 32GB of RAM keeps things chugging along smoothly.
As you can see, our user experience was greeted with plenty of functionality. Whether it was gaming, number-crunching, graphic designing, or multitasking, the Mini IT13 i9 consistently impressed us. It's a testament to what good engineering can achieve: an uber-versatile computer that doesn't sacrifice performance for size.
Connectivity
The mini PC comes generously outfitted with two USB4 connectors, three USB 3.2 Gen2 ports, and even an "old-school" USB 2.0 Type-A connector. What does this mean for you? Simply put, you can connect everything from external hard drives to your favorite mouse without running out of slots.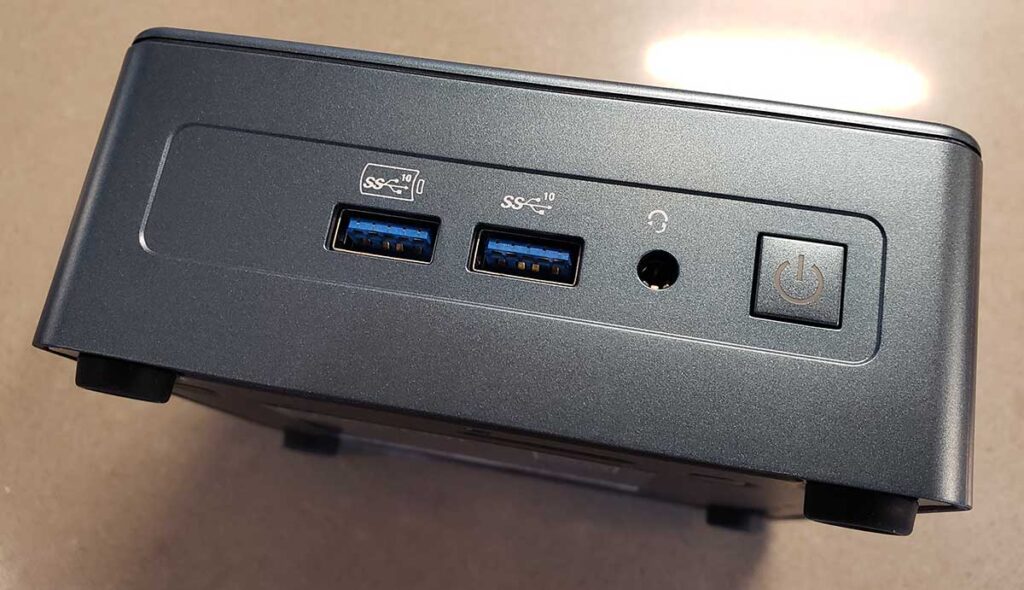 WiFi 6E and Bluetooth 5.2
Wireless connections are the invisible threads that keep our digital lives intact. With WiFi 6E and Bluetooth 5.2, the Mini IT13 i9 delivers some of the most advanced wireless connectivity options available. We streamed 4K videos while also transferring large files over Bluetooth, and the device kept pace, not even breaking a sweat.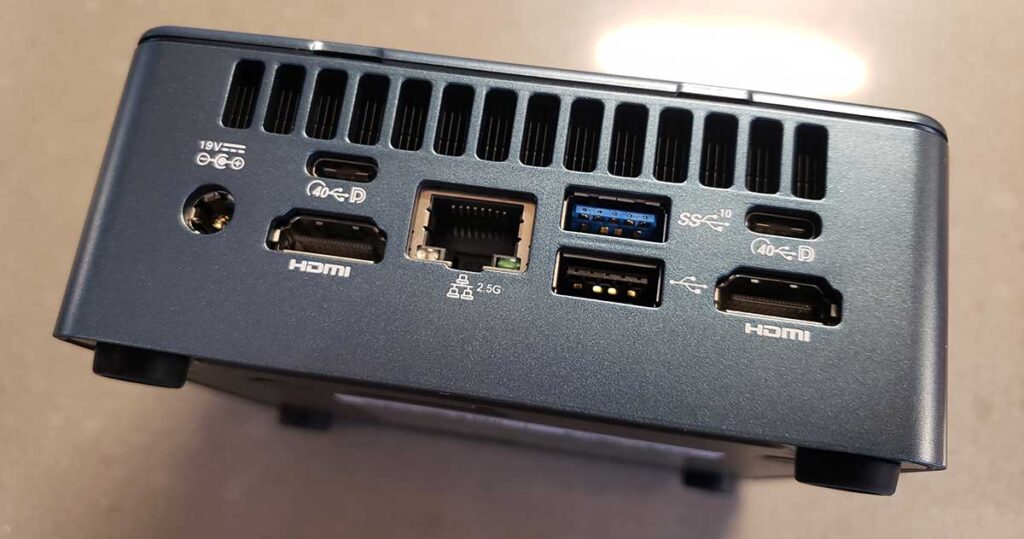 HDMI-TRRS
With two HDMI 2.0 ports and a TRRS audio jack, the device has your multimedia bases covered. We ran an audiophile-quality sound system through the TRRS jack while streaming Ultra HD content via one of the HDMI ports. What we got was a perfectly synced audio-visual experience, no lag or quality loss to be seen (or heard).
SD Card Reader and Ethernet
The SD card reader and Ethernet port might not be the showstoppers of the connectivity world, but let's give credit where it's due. For folks who work with high-res photos and videos, the SD card reader is a godsend.
And as for the Ethernet port, it's your ticket to a speedy internet connection. Yes, WiFi has its charm, but nothing beats the stability of a wired connection. We tested the port by conducting large file transfers while participating in a video conference, and stability was indeed the name of the game.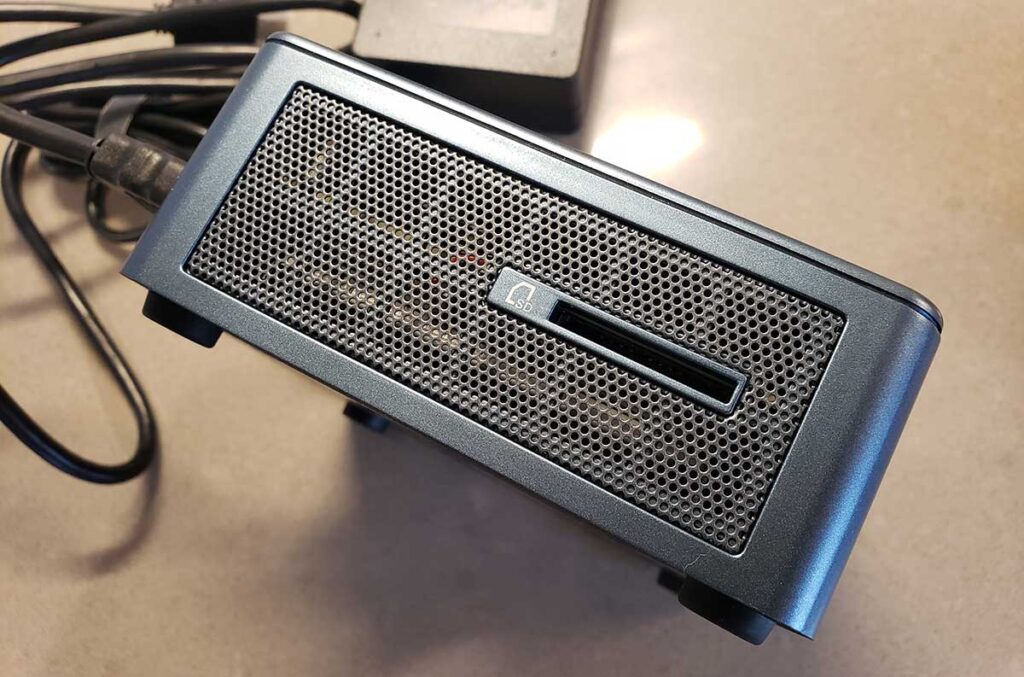 We like that the Mini IT13 i9 is designed so that you don't have to make difficult choices between what to connect and what to unplug. It blends a variety of ports with cutting-edge wireless tech to keep you connected, no matter what your digital day entails.
Tip: Use code nerdtechyit13 for a $40 discount when you order the Mini IT13 from GEEKOM's official website.
Final Verdict
Our deep dive into the world of the GEEKOM Mini IT13 i9 Mini PC was nothing short of a blast. From the time we first unboxed this machine to our extensive user testing, it's clear that GEEKOM has made a genuine contender in the realm of compact computing. The Mini IT13 i9 goes beyond size; it offers potent performance, striking aesthetics, and versatile functionality.
It's like having the best of both a high-end laptop and a desktop PC without compromising on either. With this unit, you're getting a lot more than just a space-saving solution. You're getting a piece of future-proof technology that's as versatile as it is reliable. That's a deal most of us would happily shake on.
Meet Derek, "TechGuru," a 34-year-old technology enthusiast with a deep passion for tech innovations. With extensive experience, he specializes in gaming hardware and software, and has expertise in gadgets, custom PCs, and audio.
Besides writing about tech and reviewing new products, Derek enjoys traveling, hiking, and photography. Committed to keeping up with the latest industry trends, he aims to guide readers in making informed tech decisions.